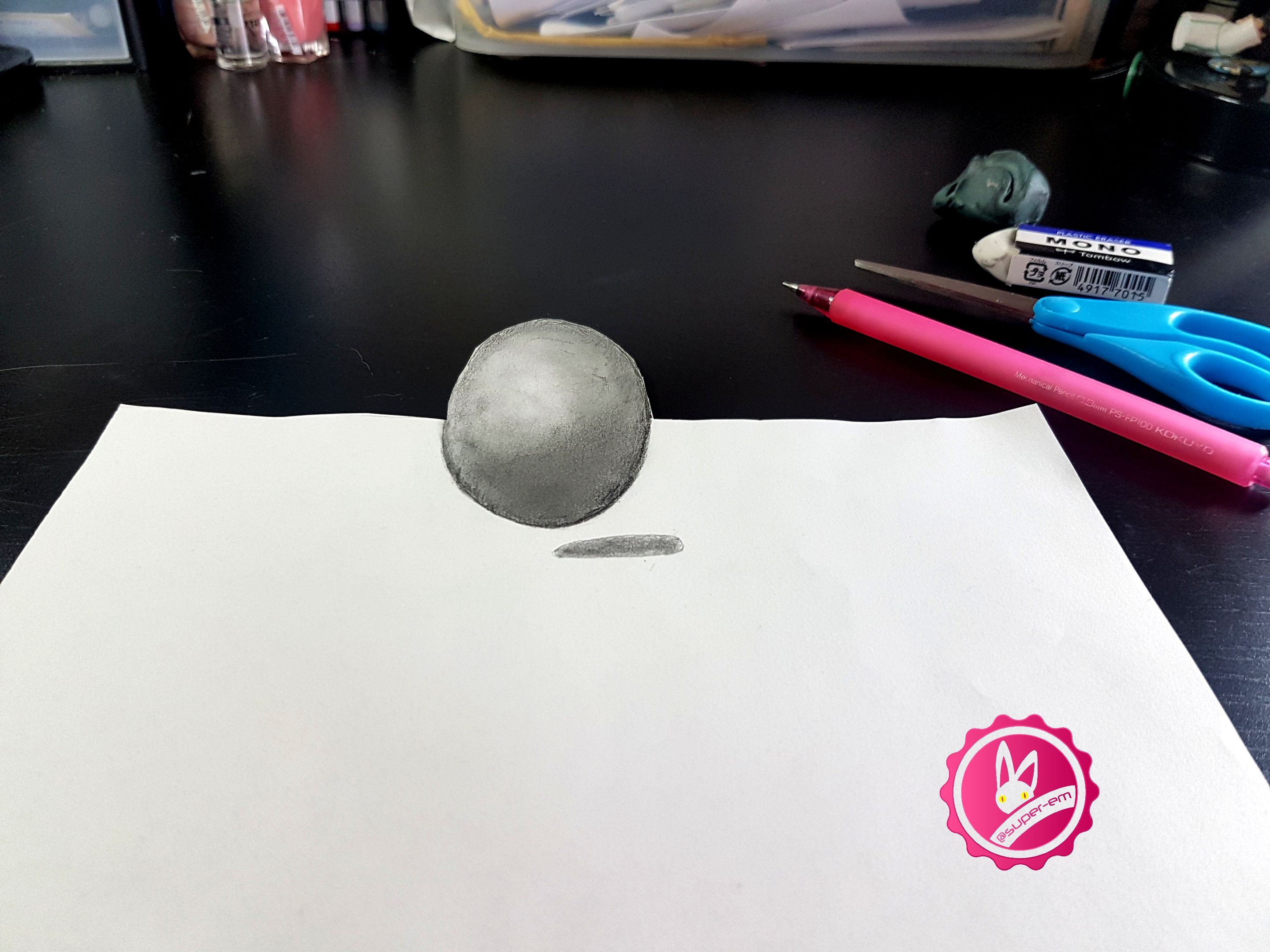 Hi everyone!
@djynn here writing for @super-em.
Today, @super-em wanted to try 3D drawing again.
This time I taught her how to draw floating ball that I've drawn and posted before.
It's super easy!
So, let's get started!
First, draw a long oval.
Well, @super-em had trouble drawing an even oval, so I helped a little.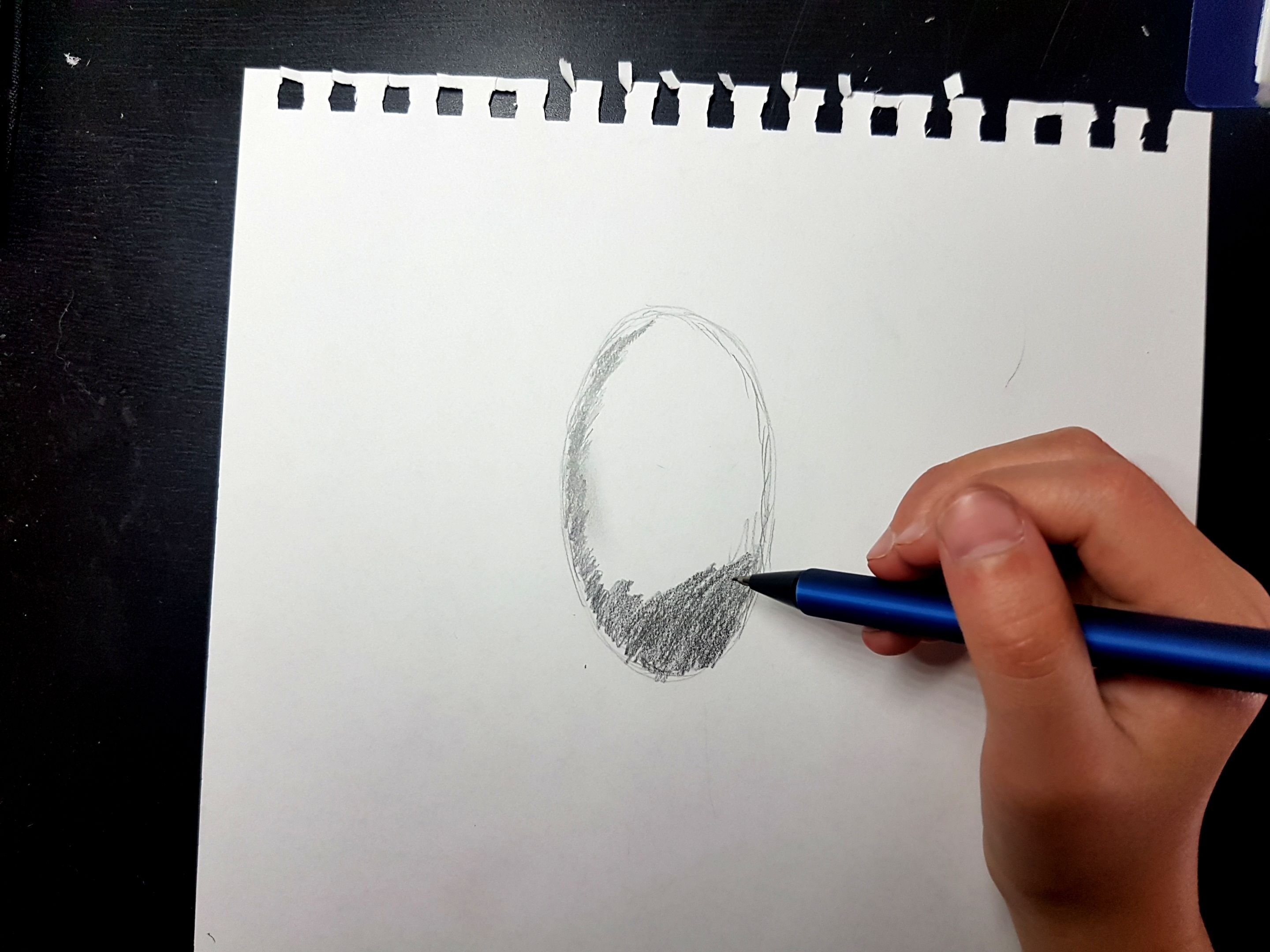 Then, colour in with pencil.
She is using 1.3mm mechanical pencil with 2B lead.
The light is coming from the left so, leave the left top coner lighter than everywhere else and the opposite side darker.
Using a tissue or a finger, blend the pencil line smooth.
You need to repeat the process of shading and blending till you get a very smooth oval.
You may need to use a kneaded eraser to create light.
@super-em is cleaning the edge of the oval in this photo.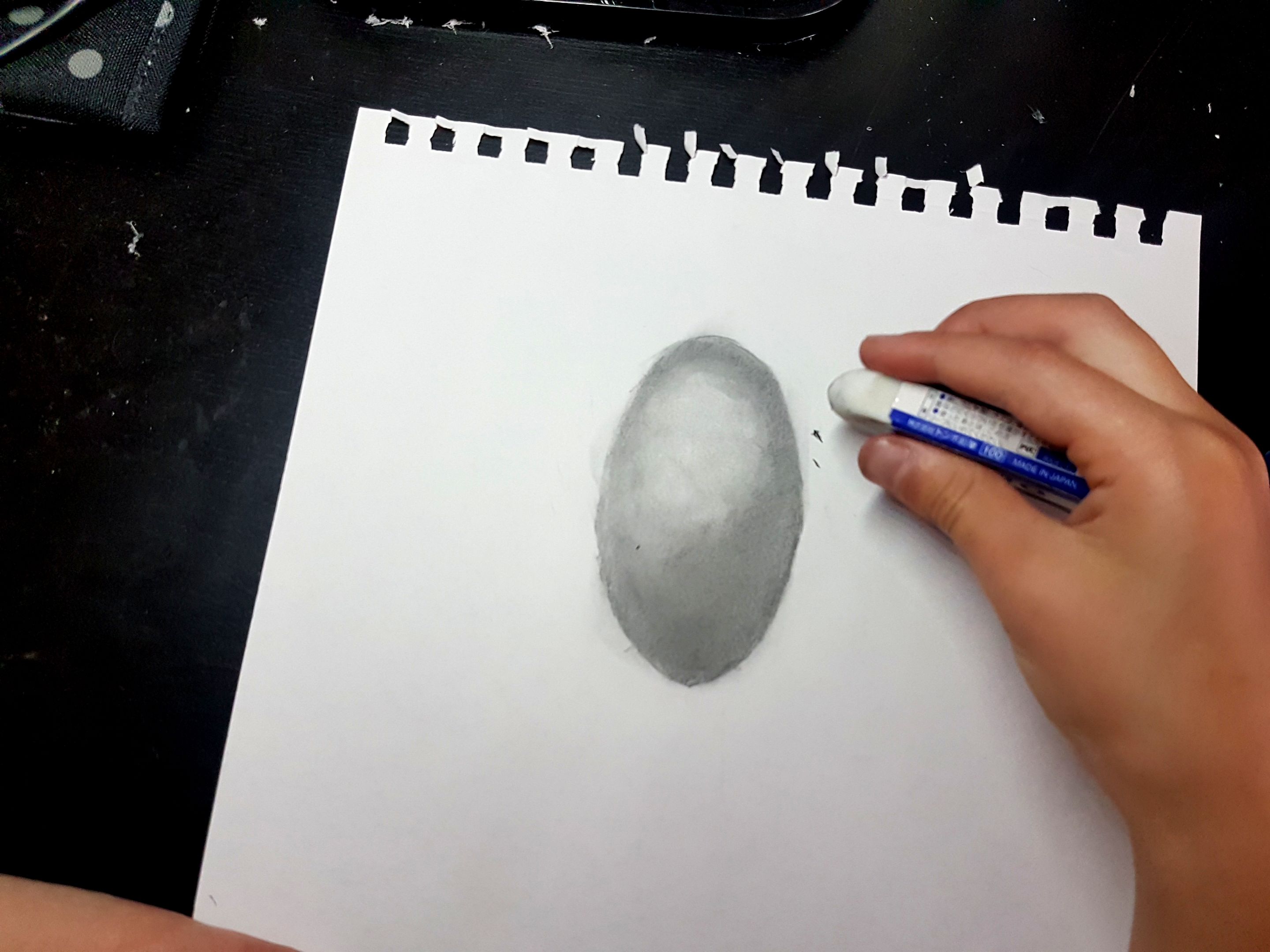 Add a shadow.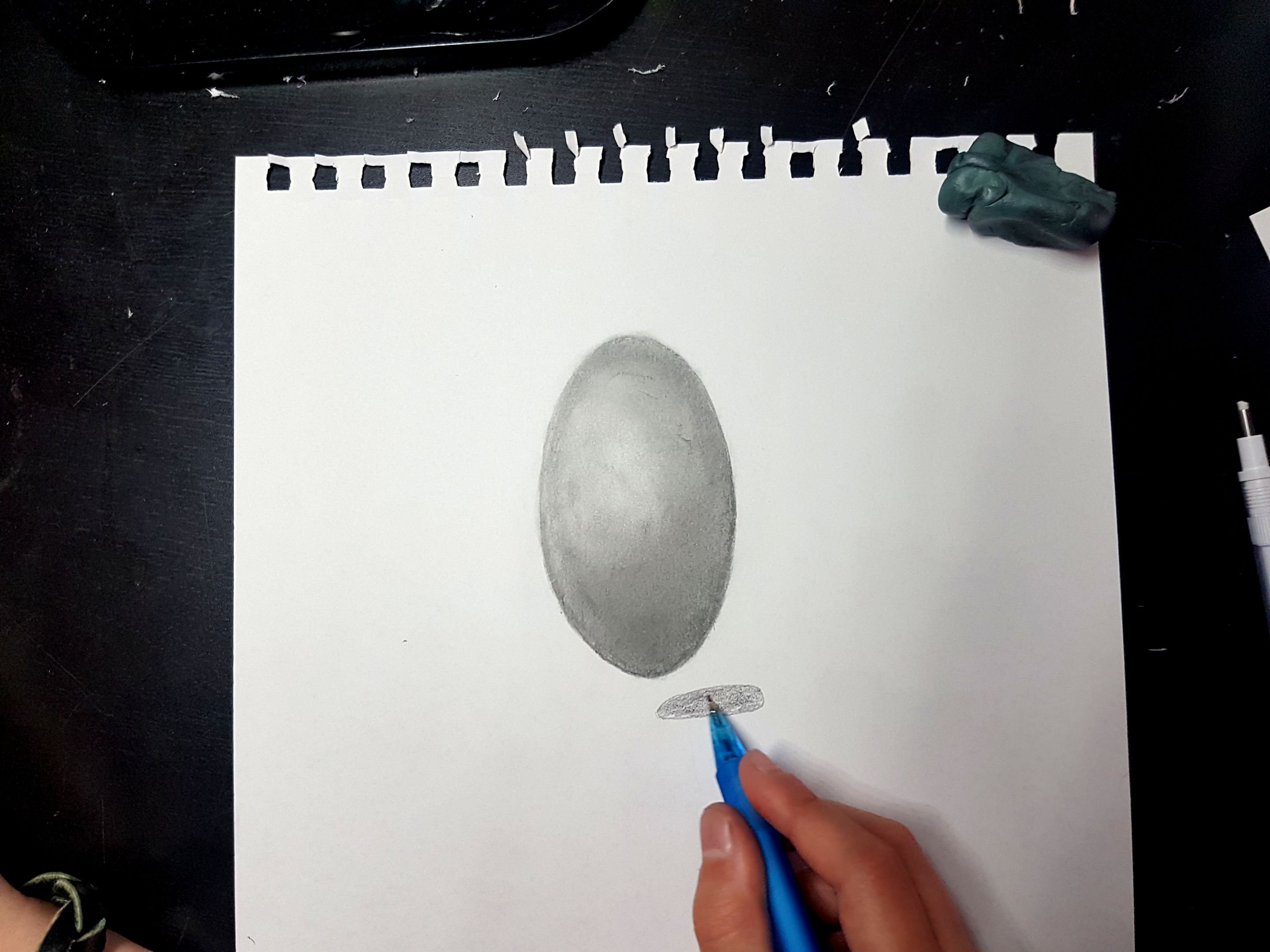 And then, trim the half top of the paper along the oval.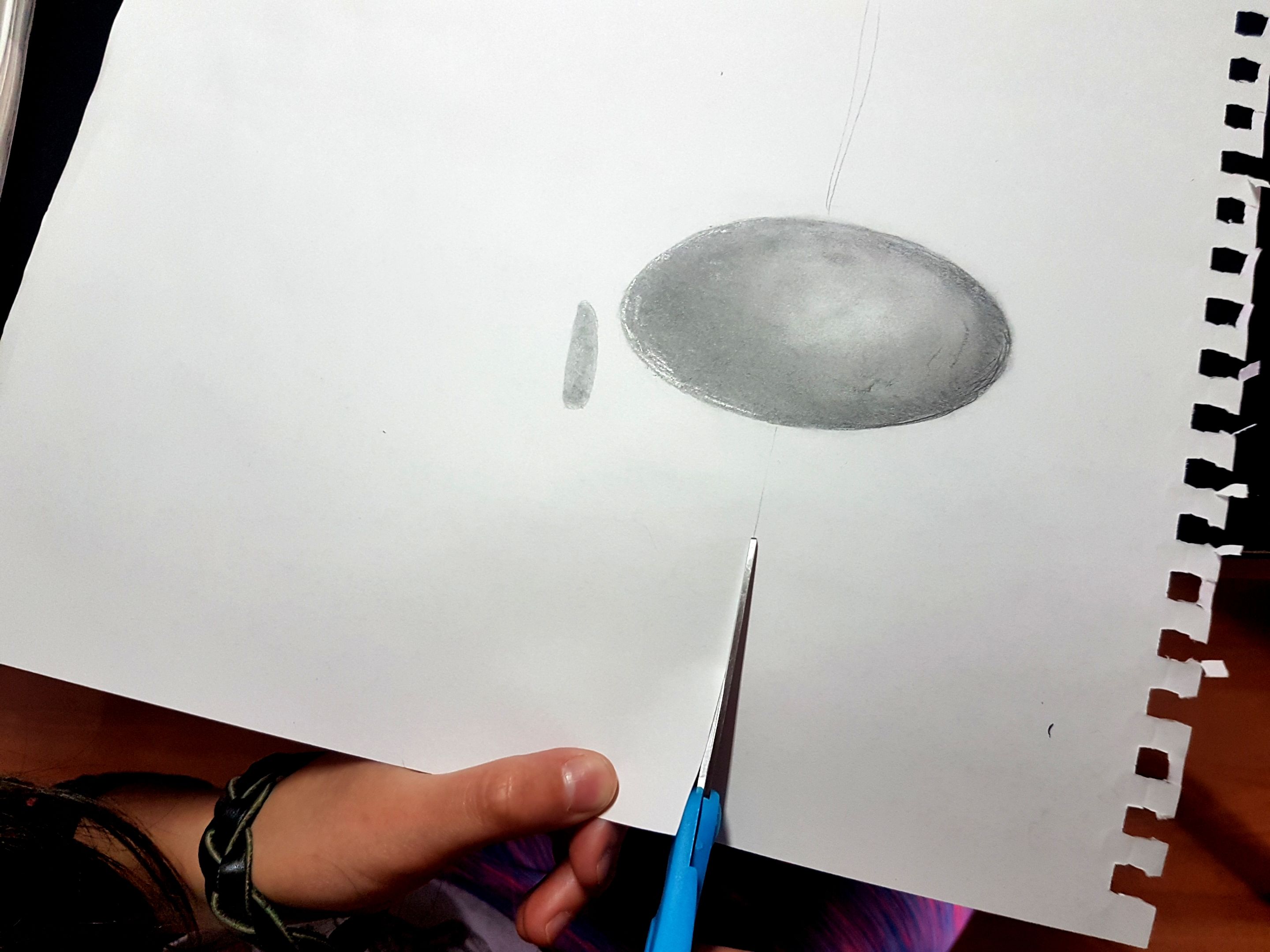 Trimming the paper was a little hard for @super-em but she did it!
I think you can get a better control of scissors if you use the base of the blades, not the tip.
It looks like this taking the picture from right above.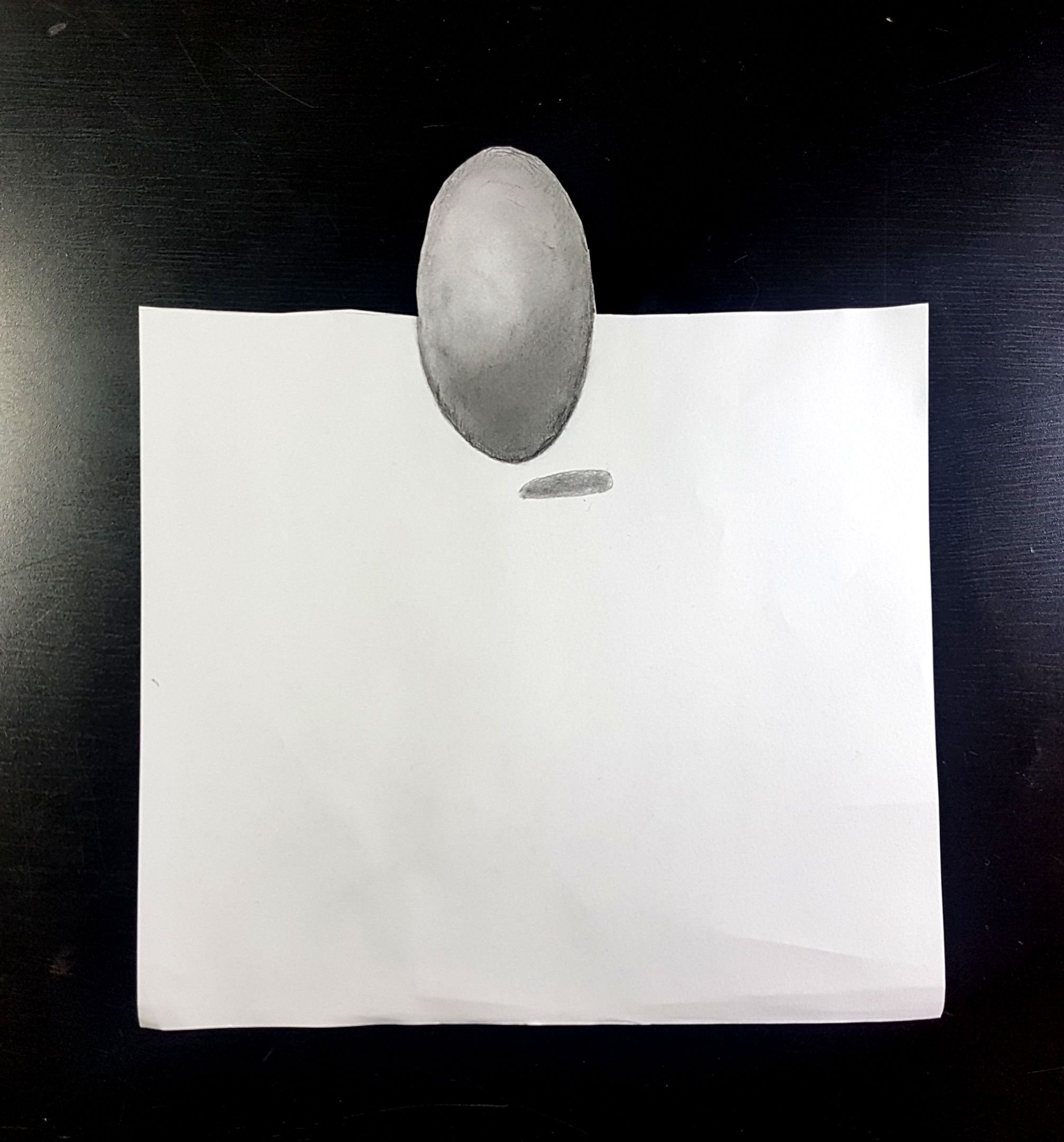 Now, you want to change the angle of where you look at the oval.
By lowering the camera turns oval to a ball.
Does it look like it's floating?
Well, @super-em couldn't draw a perfect even oval and also trimming wasn't even so it looks a bit rough but this is super good!
Don't you think?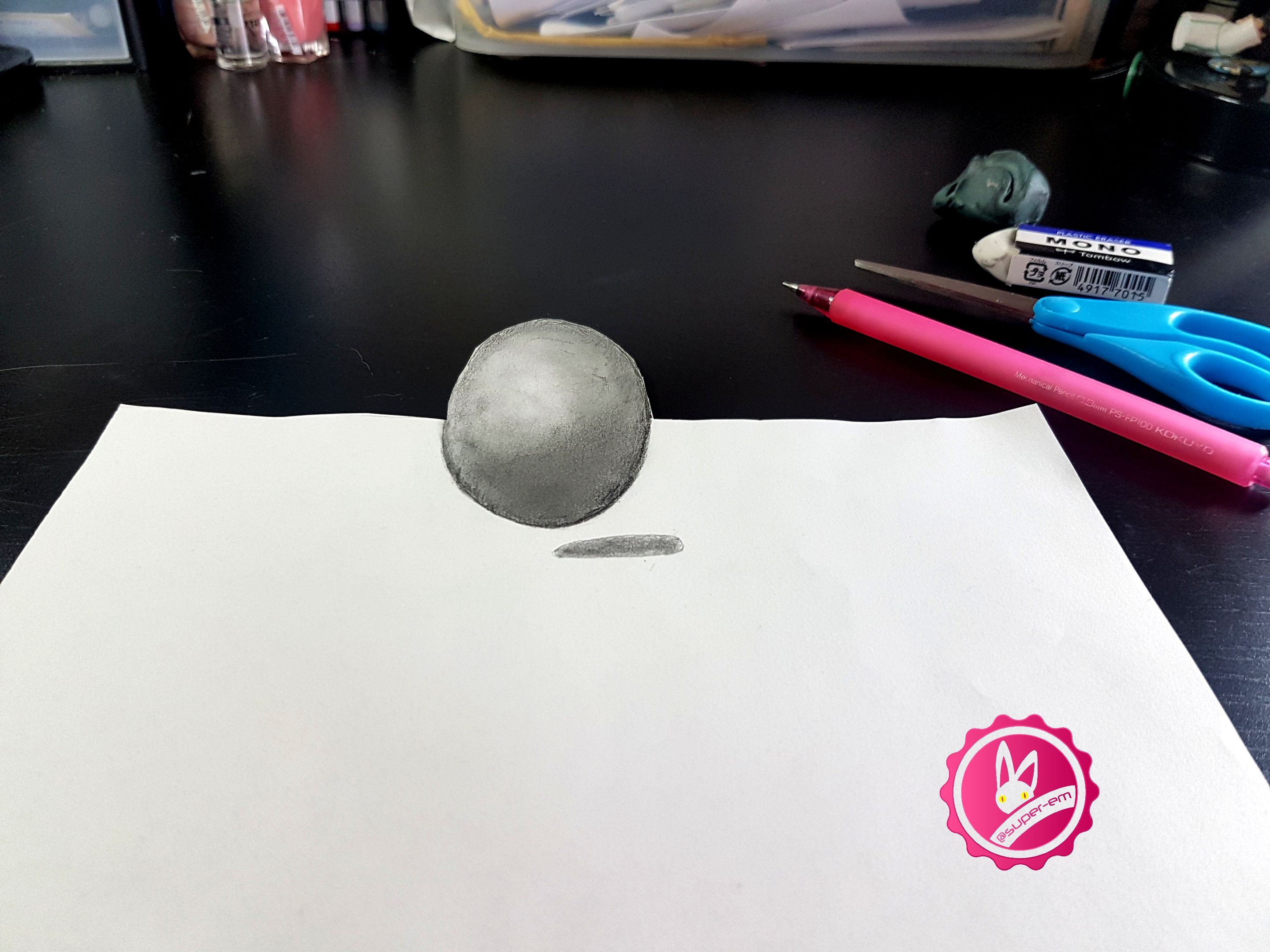 I hope you enjoyed it as much as I did.
Thanks for visiting.
Love, @djynn