Origami Creatures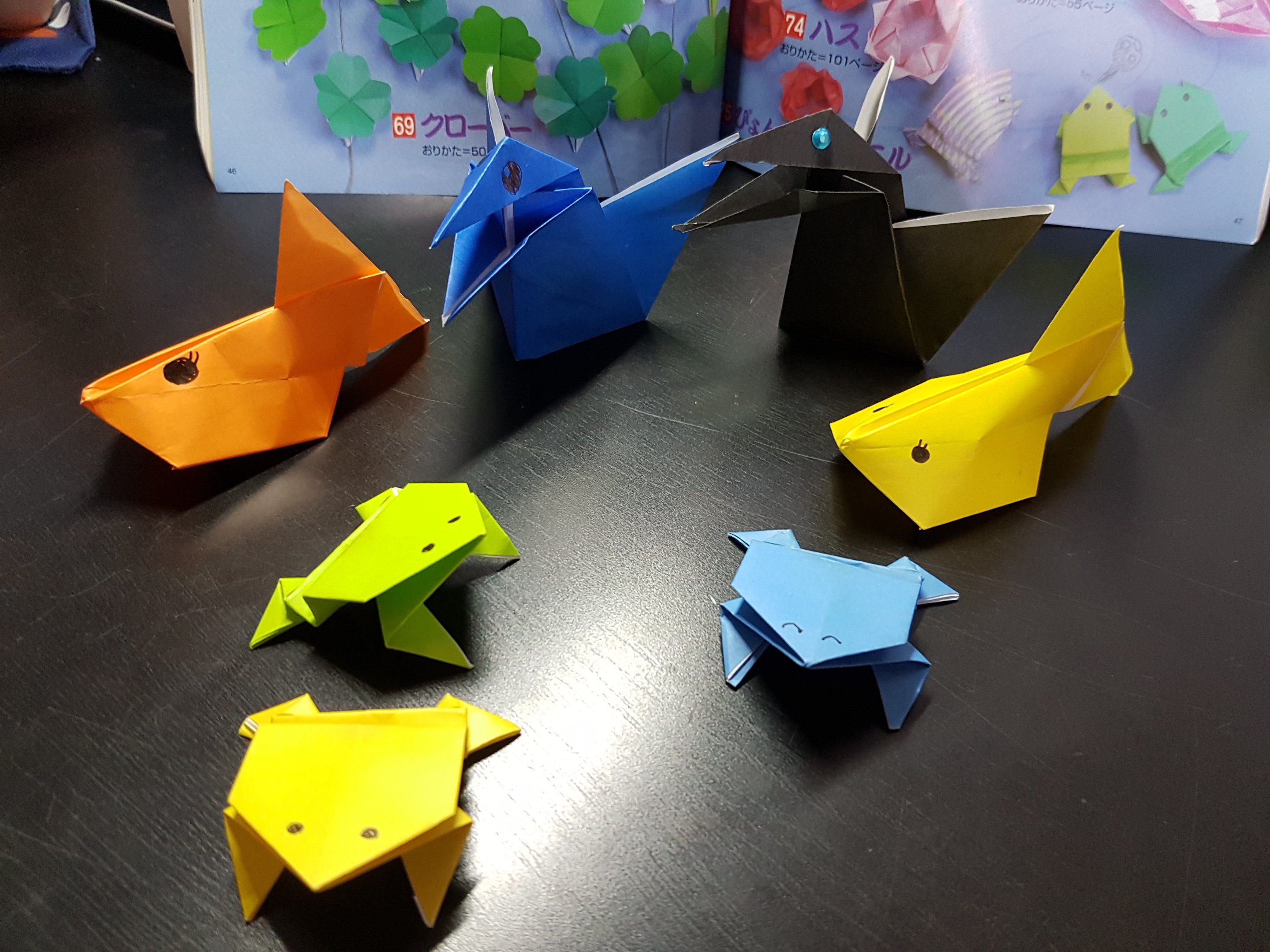 Hi everyone, it's @djynn here writing for @super-em.
@super-em asked me to do some origami today.
Following the instruction on the book, we made some origami creatures.
Here are the crows which you can move their beaks by moving their wings.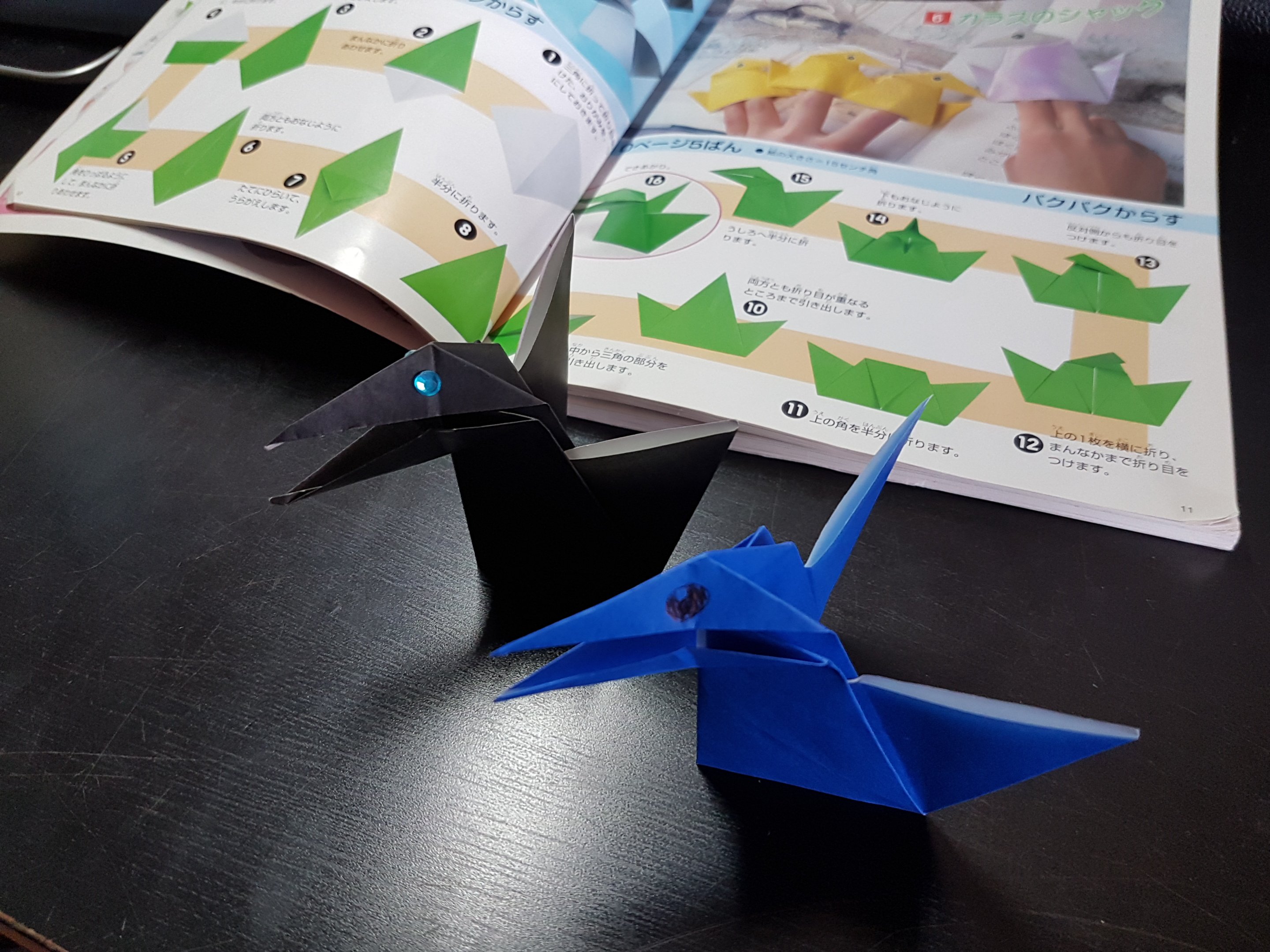 Here is @super-em making a goldfish.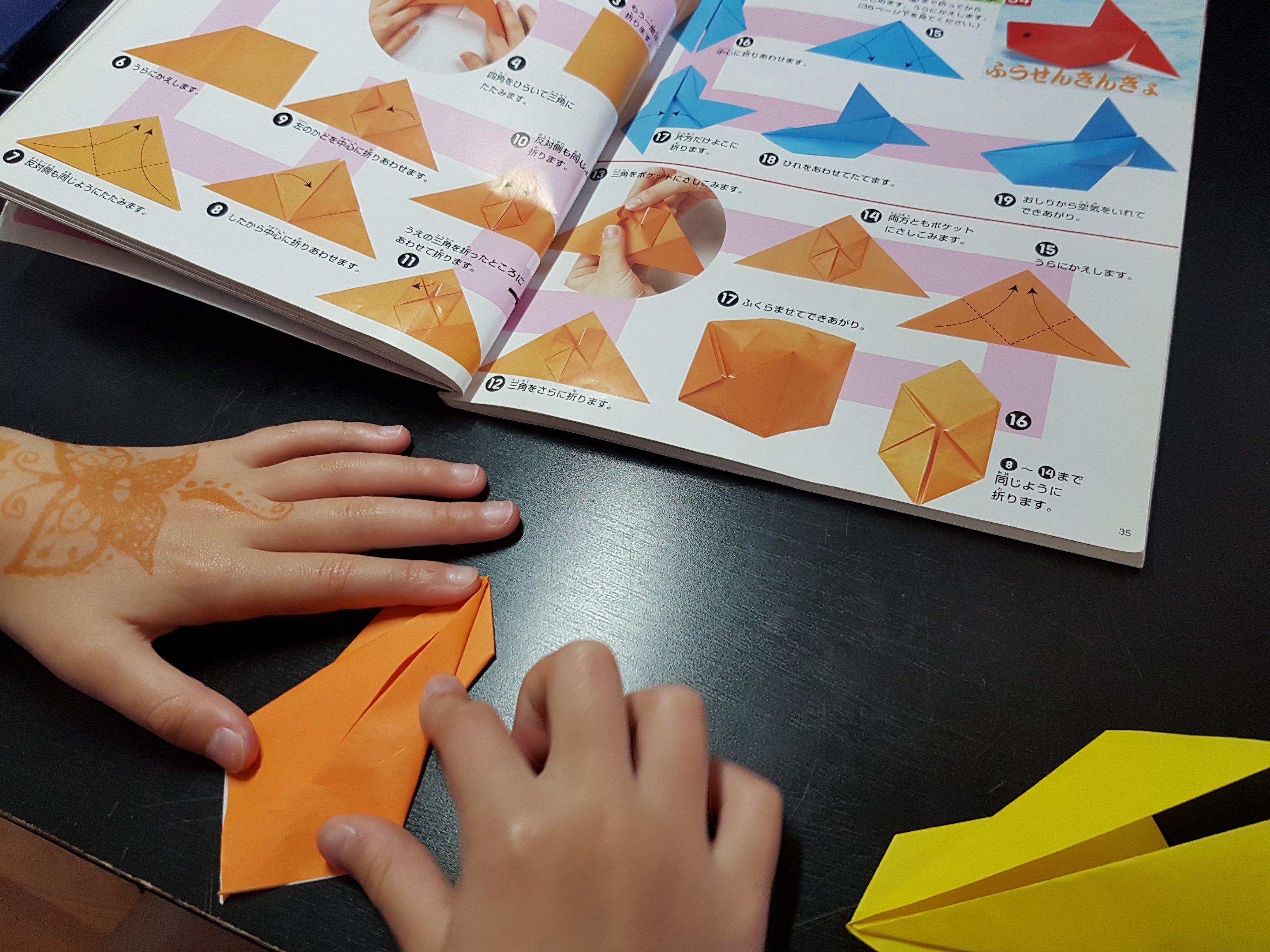 The goldfish is in danger hahaha.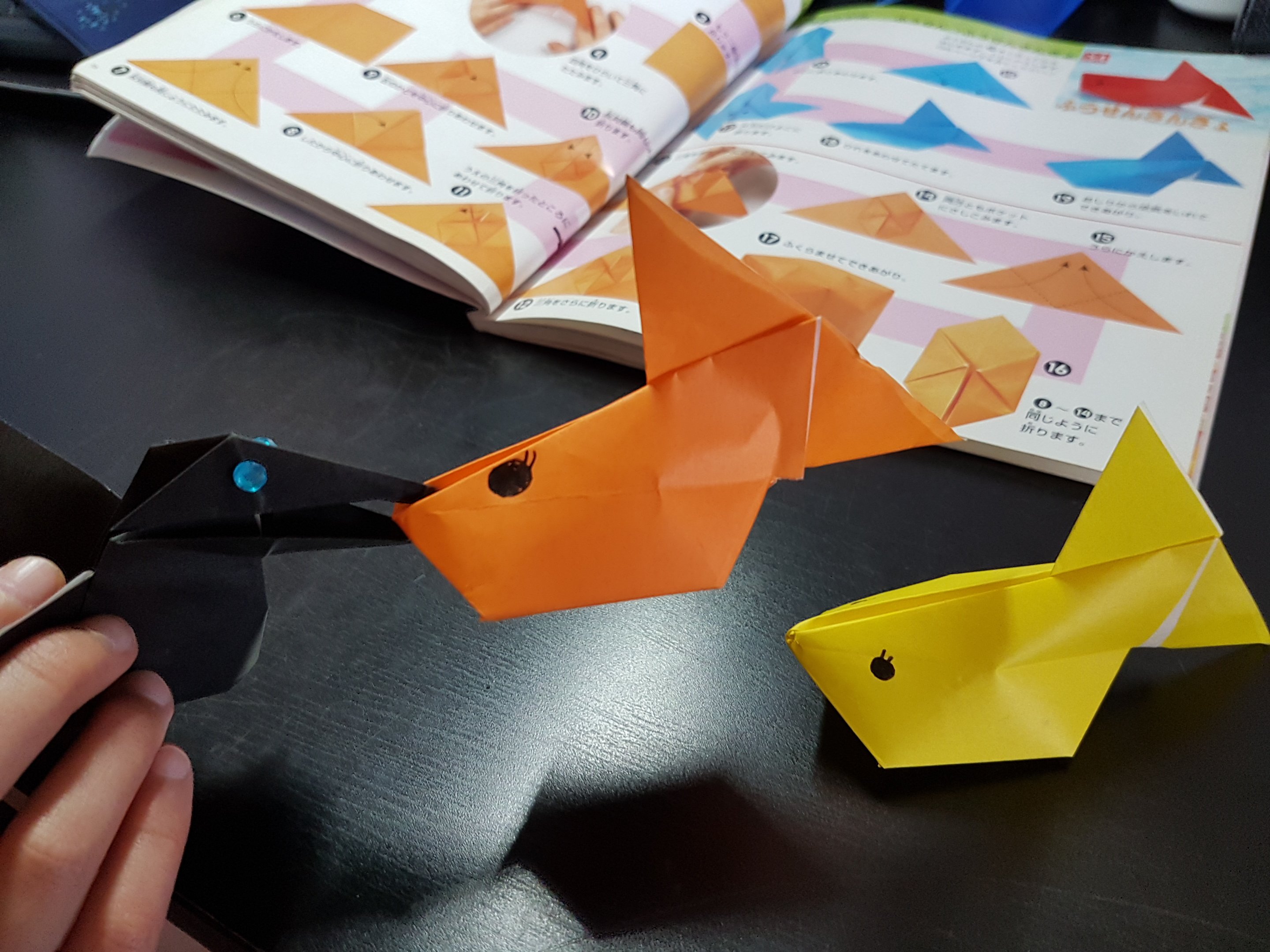 Moving on to making frogs.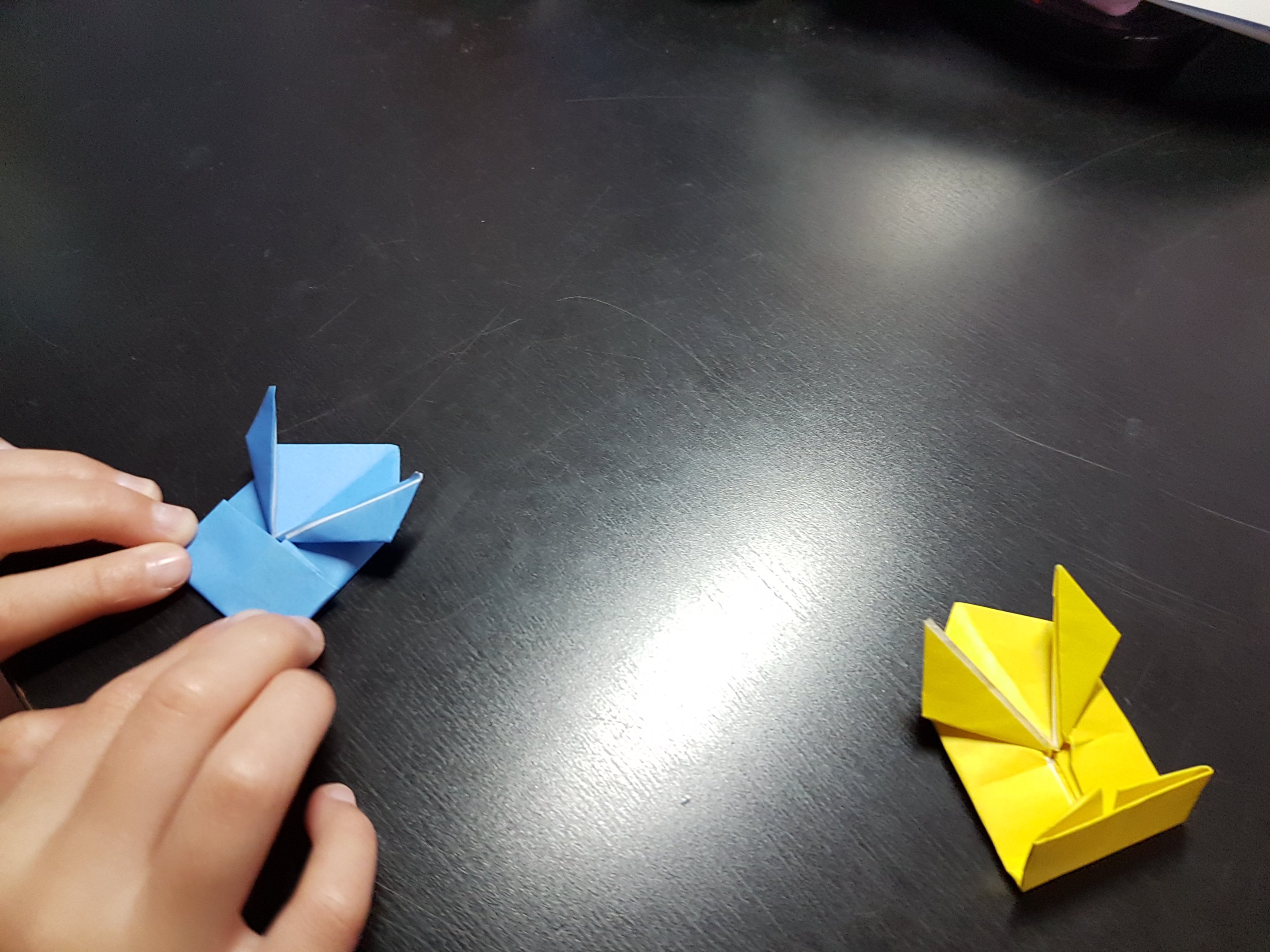 As we were making these frogs, I remember that this origami book @super-em pulled out from the bookshelf was the one I had when I came to Canada as a student 20 something years ago.
I homestayed at a family in the North shore here in Vancouver.
I lost contact with them in time but they had a daughter in my daughter's age, 8 years old, and a 5-year-old son.
I used to make these origami frogs for them over and over.
I wonder how are they doing...they might have their own families.
Hahaha...time flies...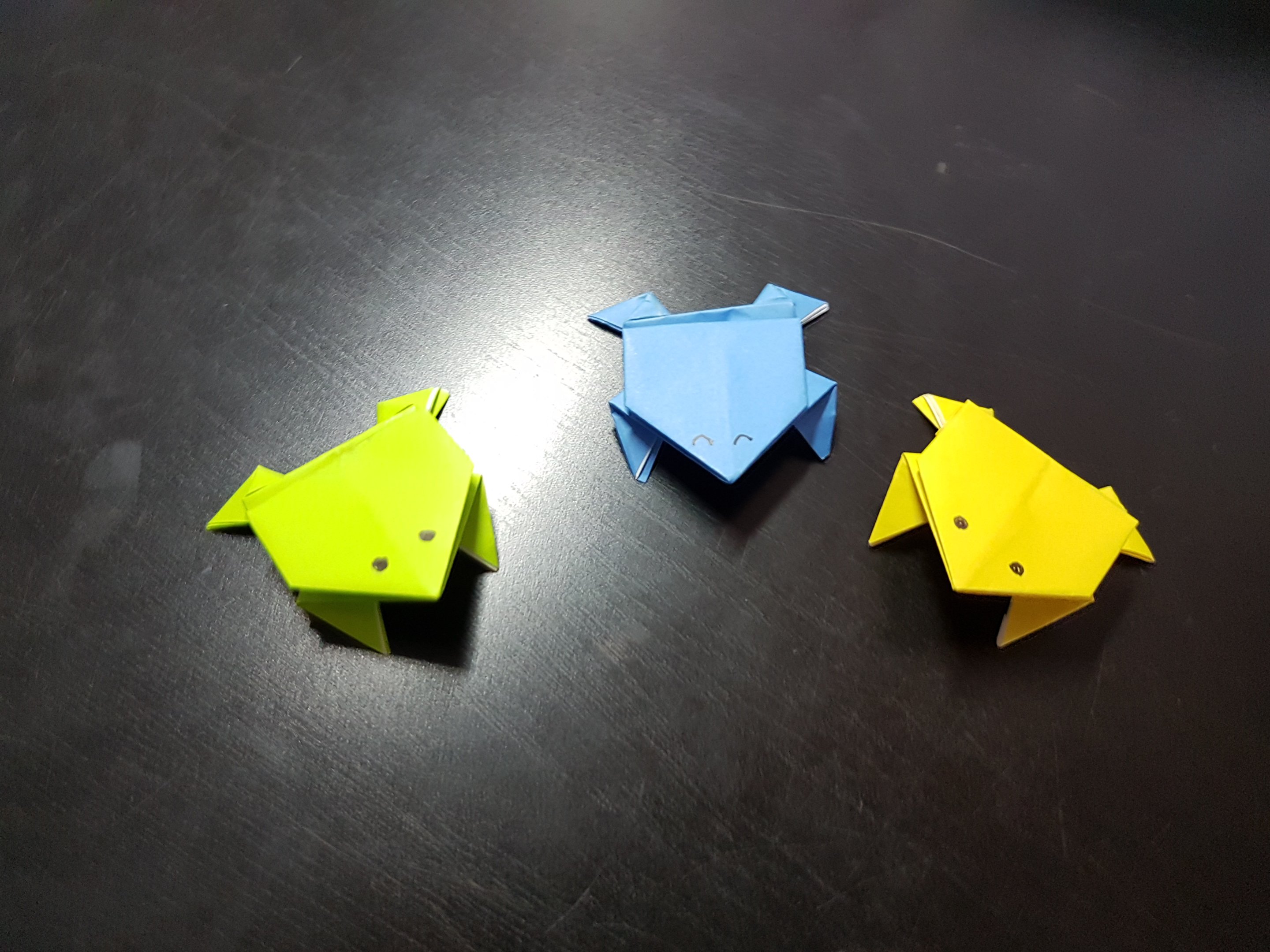 Anyways, don't forget to check the video of @super-em playing with these frogs!
Thanks for visiting. Have a great day!
♡♡♡