Hello ,my friends!
New story of the pig Svinni and co.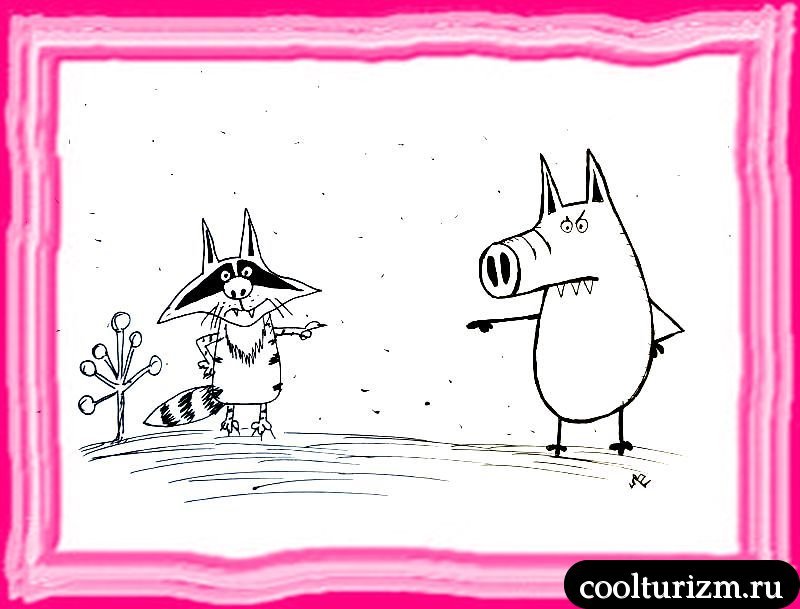 The pig Svinni flew to the moon to shame the raccoon Oscar, blinded by greed, and at the same time to protect the rights of local aborigines. Well, and re-establish your cheese trade. Not without it.
The raccoon was clearly wrong and now the piglet will quickly explain everything to him. There shouldn't be any problems! Raccoon and Pig have known each other for a long time. This is just some kind of misunderstanding.
But long gone are the days when the raccoon was begging for garbage cans and rummaging through bird nests in the forest in search of eggs for food, everything is different now. Now the raccoon Oscar is a big tycoon of a powerful gold-egg business. If he wanted to, he could buy the moon, and even two. But the forest habits of the thieves made themselves felt. Why buy something if you can squeeze it out by force?
It was Svinni himself who essentially captured the moon and established a monopoly on the moon cheese trade. Does he himself have such bird rights to the moon? The moon should not belong to pigs, pigs should own the pigsties and acorns in the forest.
Therefore, the raccoon told Svinni everything he thought about him, and these were far from the most friendly statements. The impudent raccoon promised Svinni an armed conflict with his army led by the Beast, unless, of course, the piglet does not want to voluntarily forget about the Moon. It is quite possible that the raccoon will send cheese to the pig, but at a new price tag. You can't get off with cookies here.
Pig was even slightly taken aback by such unexpected impudence and did not immediately find what to say to the treacherous business invader.
-Ok, raccoon skin will look good on the wall in my Scottish castle! grunted Svinni.
The piglet calmed the wooden Pigocchio and promised the wooden fellow that everything would be fine.
The storm is coming soon!
..to be continued…

Schwein Svinni flog zum Mond, um den von Gier geblendeten Waschbären Oscar zu beschämen und gleichzeitig die Rechte der einheimischen Ureinwohner zu schützen. Nun, und bauen Sie Ihren Käsehandel wieder auf. Nicht ohne.
Der Waschbär lag eindeutig falsch und jetzt wird ihm das Ferkel schnell alles erklären. Es sollte keine Probleme geben! Waschbär und Schwein kennen sich schon lange. Dies ist nur eine Art Missverständnis.
Doch längst sind die Zeiten vorbei, in denen der Waschbär nach Mülleimern bettelte und im Wald Vogelnester durchwühlte, um Eier als Nahrung zu suchen, jetzt ist alles anders. Jetzt ist der Waschbär Oscar ein großer Tycoon eines mächtigen Gold-Eier-Geschäfts. Wenn er wollte, konnte er den Mond kaufen, und sogar zwei. Aber die Waldgewohnheiten der Diebe machten sich bemerkbar. Warum etwas kaufen, wenn man es mit Gewalt auspressen kann?
Es war Svinni selbst, der den Mond im Wesentlichen eroberte und ein Monopol auf den Mondkäsehandel begründete. Hat er selbst solche Vogelrechte auf den Mond? Der Mond sollte nicht den Schweinen gehören, den Schweinen sollten die Schweineställe und Eicheln im Wald gehören.
Deshalb erzählte der Waschbär Svinni alles, was er über ihn dachte, und dies waren bei weitem nicht die freundlichsten Aussagen. Der freche Waschbär versprach Svinni einen bewaffneten Konflikt mit seiner von der Bestie angeführten Armee, es sei denn, das Ferkel will den Mond freiwillig vergessen. Gut möglich, dass der Waschbär selbst den Ferkelkäse schickt, allerdings zu einem neuen Preisschild. Mit Keksen kommt man hier nicht aus.
Pig war von dieser unerwarteten Unverschämtheit sogar ein wenig verblüfft und fand nicht sofort, was er dem verräterischen Geschäftseindringling sagen sollte.
-Ok, Waschbärhaut wird an der Wand in meinem schottischen Schloss gut aussehen! grunzte Svinni.
Das Ferkel beruhigte den hölzernen Pigocchio und versprach dem hölzernen Kerl, dass alles gut werden würde.
Der Sturm kommt bald!
..Fortsetzung folgt…