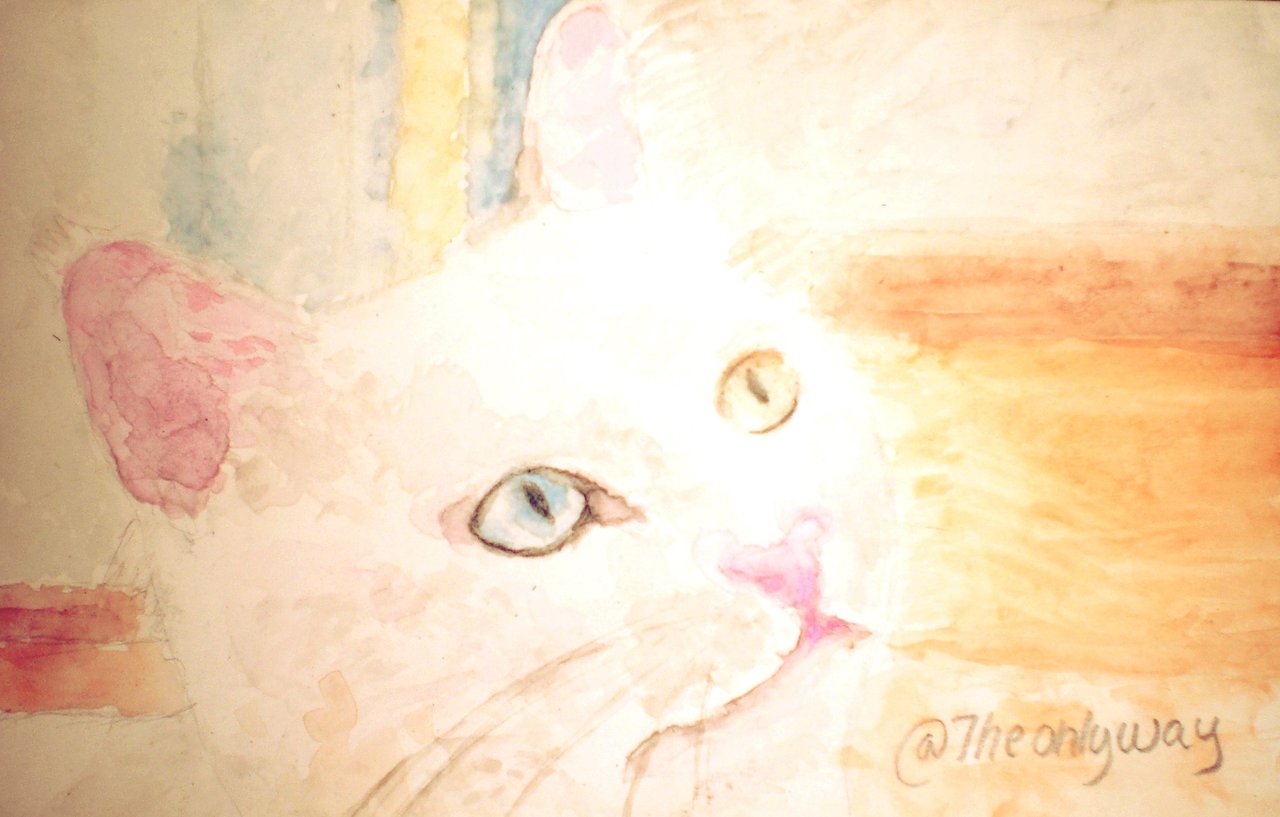 ---
Sleepy but alert, cats are loved by many and feared by others.


These felines are intelligent and grateful animals, they usually sleep a lot, but they are alert to any disturbance, they consider that they are the owners of the house where they live with humans.


The whiskers of cats are very sharp sensors that help to perceive odors better, when eating cats they immediately wash with their tongues, a very intuitive practice.


Your body does not produce fat, so they must be fed small portions of fat.


White cats with blue eyes are generally deaf, those with yellow or green eyes do not have that problem and those with only one blue eye are deaf on the side where the blue eye is.



Below I show you a photographic sequence of its preparation.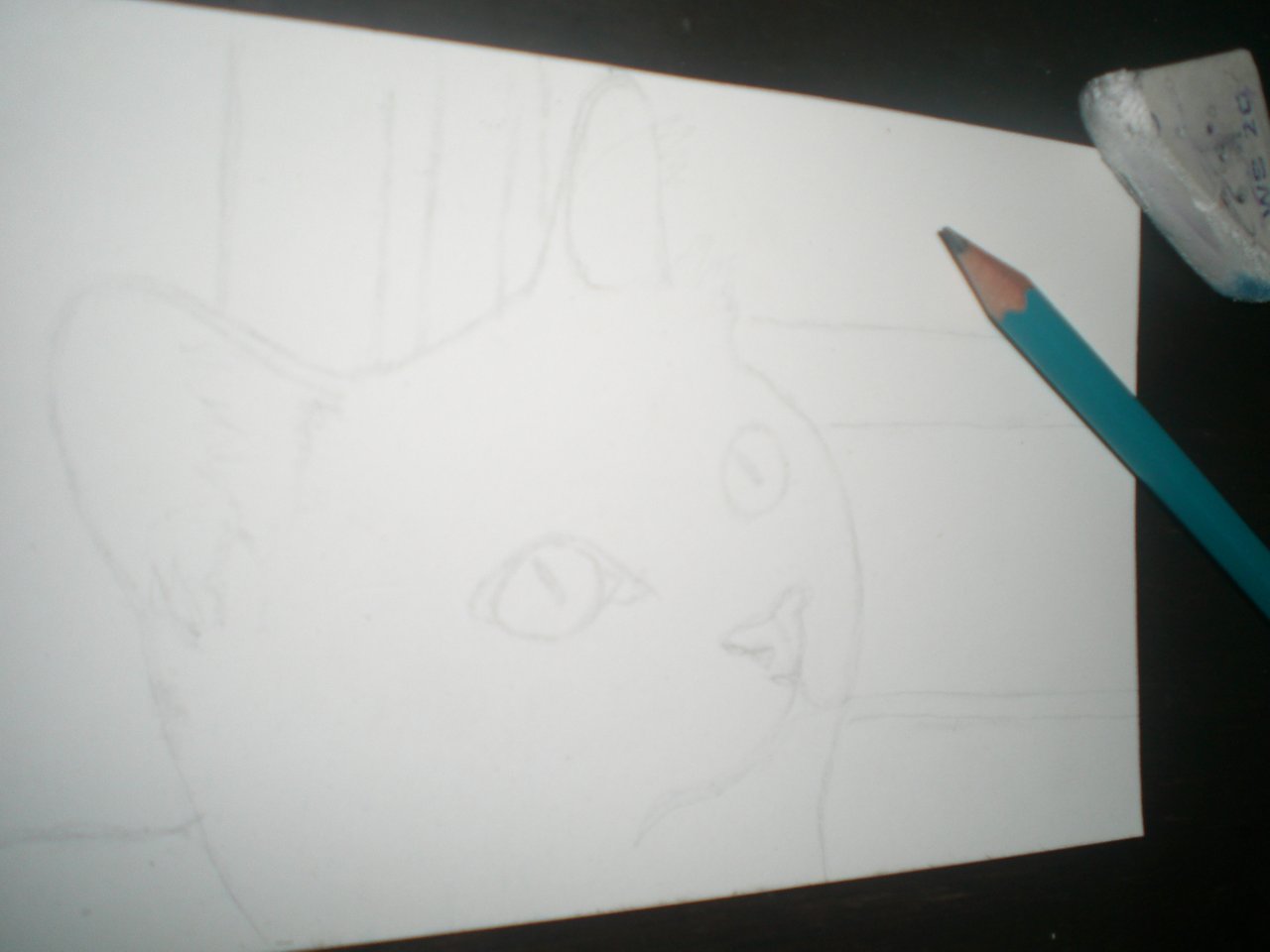 Image 1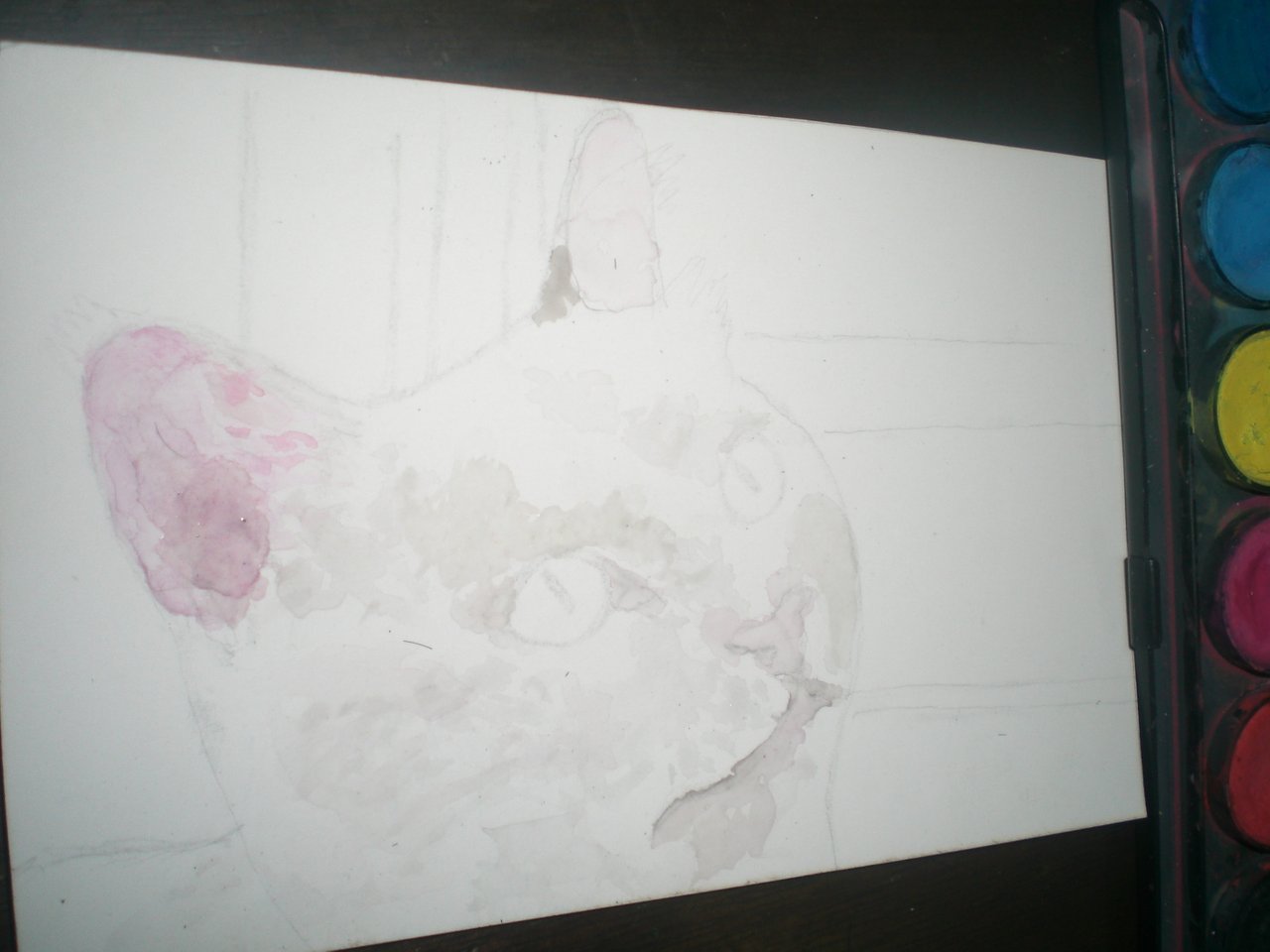 Image 2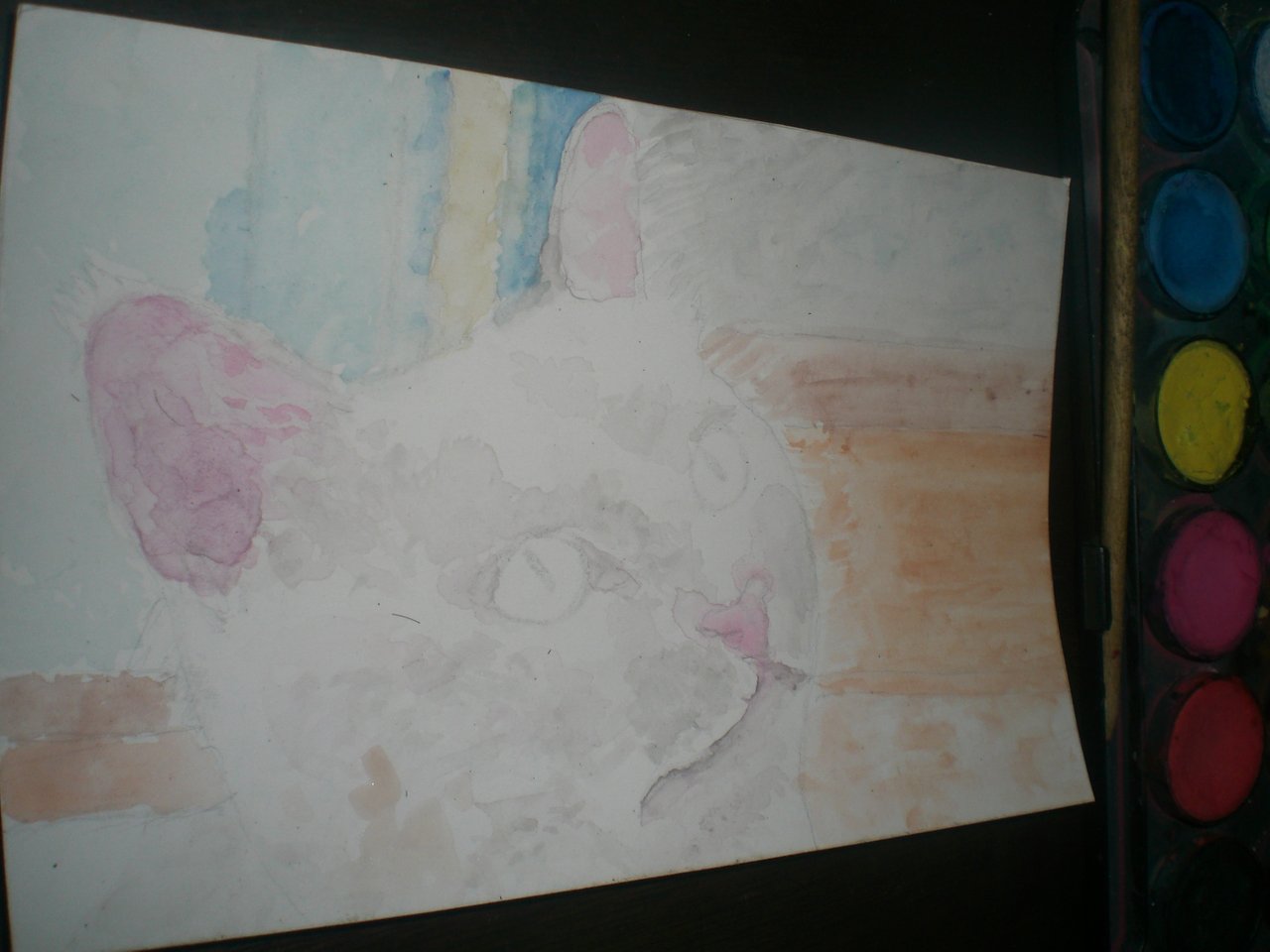 Image 3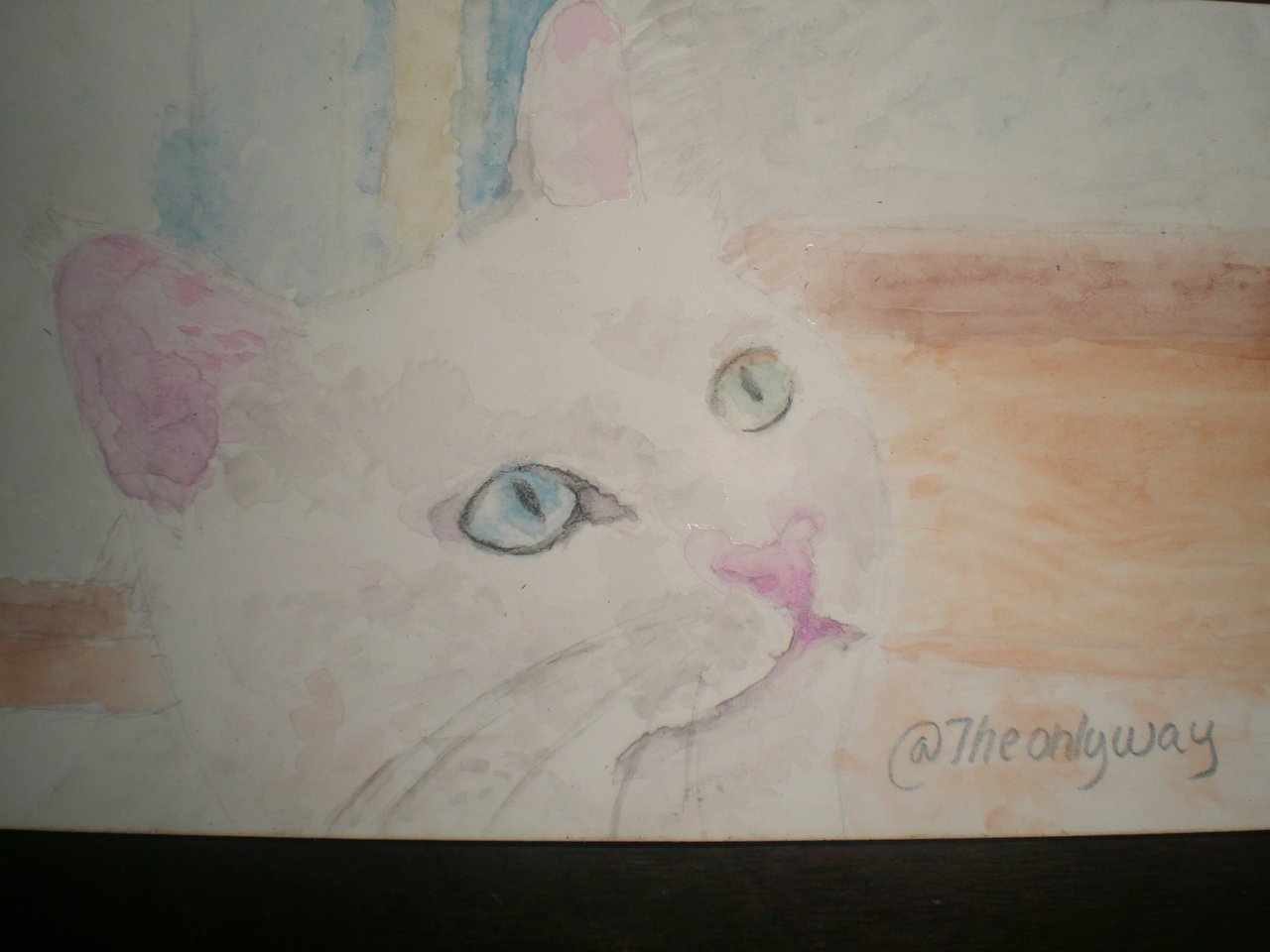 Image 4

To make this painting, use the following materials and tools:
Materials and tools
.
A piece of cardboard.
Pencil No. 2.
Brushes
Watercolor

Sources