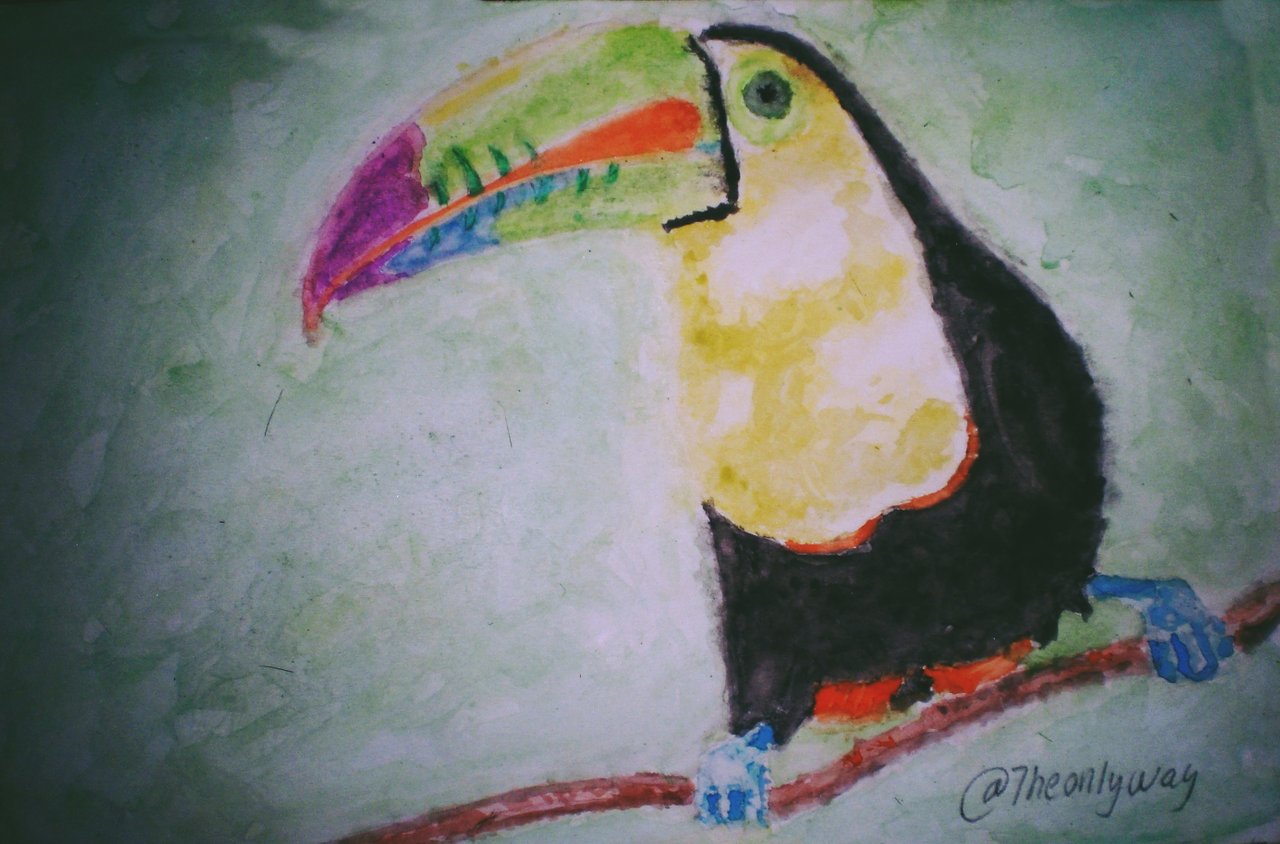 In my opinion, toucans are the most beautiful and exotic birds on earth with a large colorful beak, it is fascinating to admire them, what would God think when he created them?


I have an uncle who had one in his house, it is common to see this bird as a pet in southern Venezuela.



Below I show you a photographic sequence of its preparation.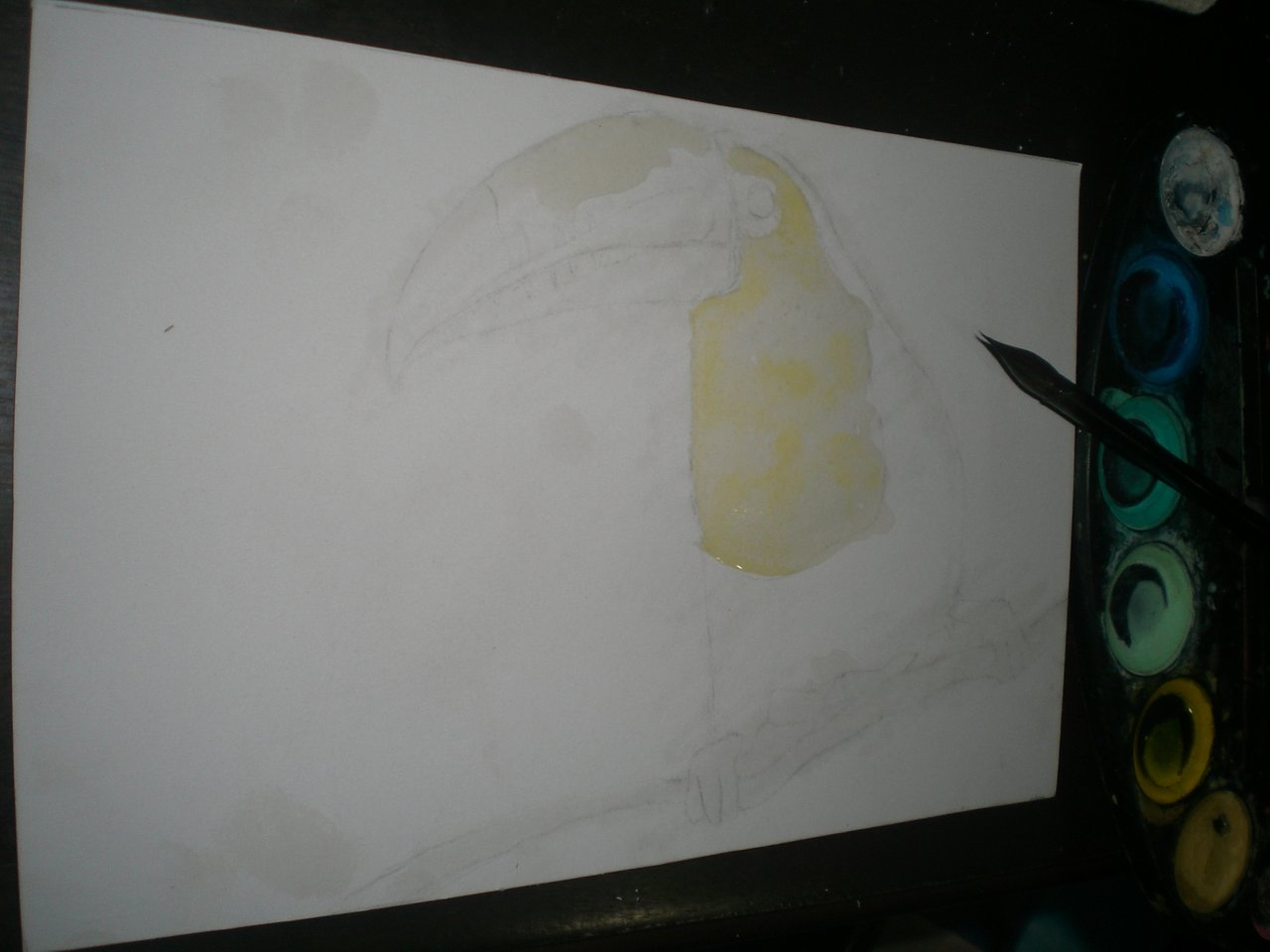 Image 1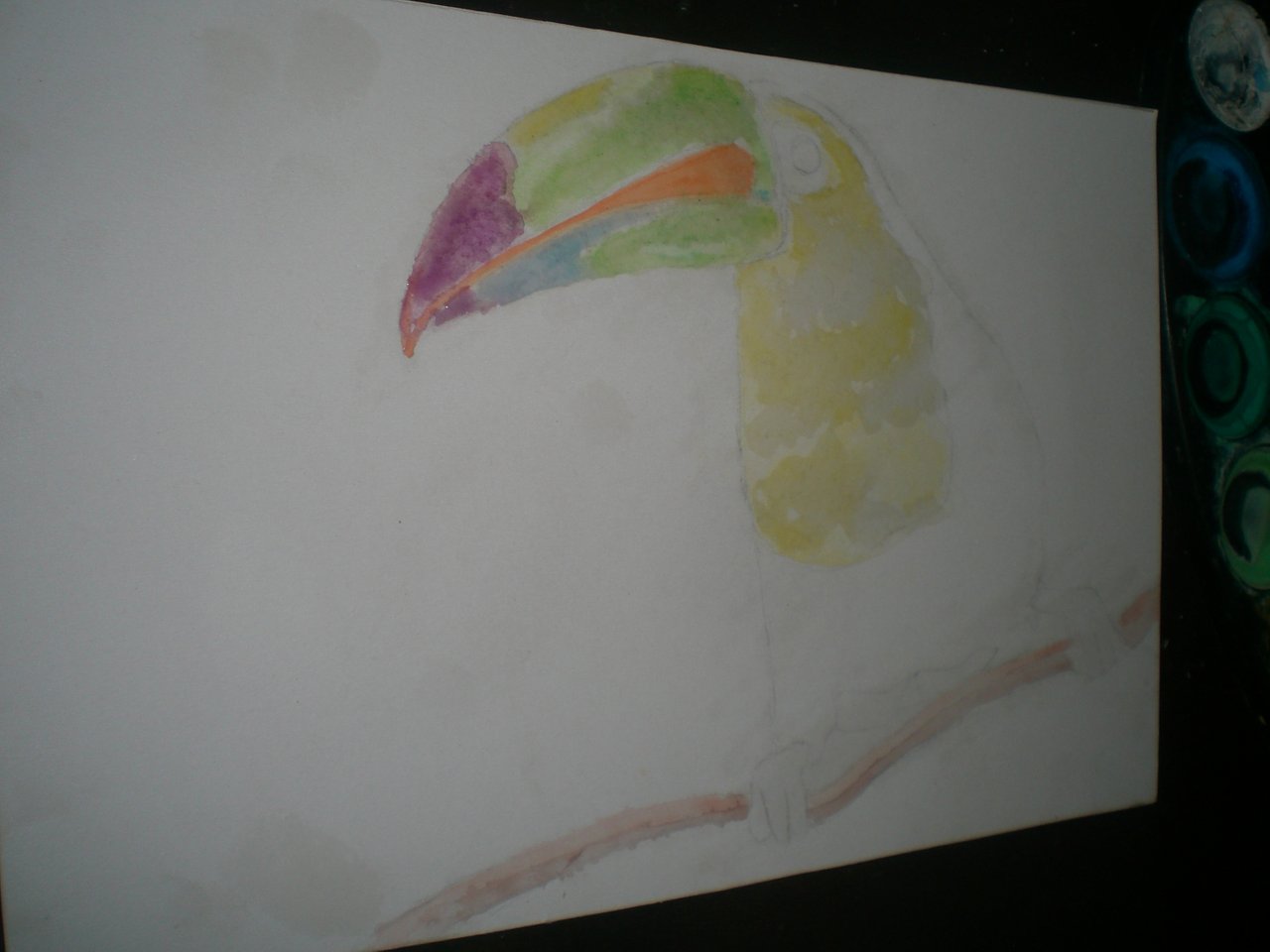 Image 2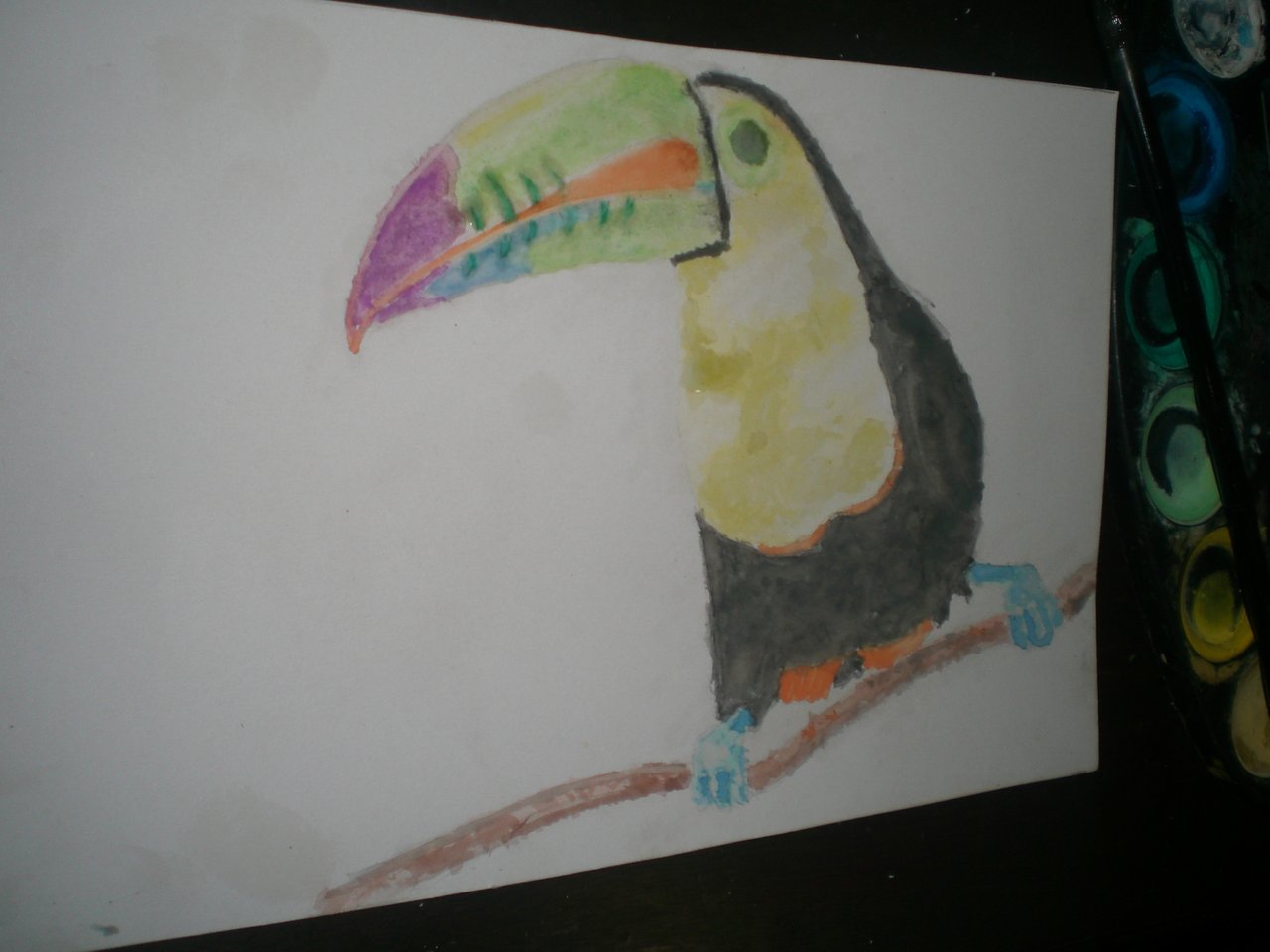 Image 3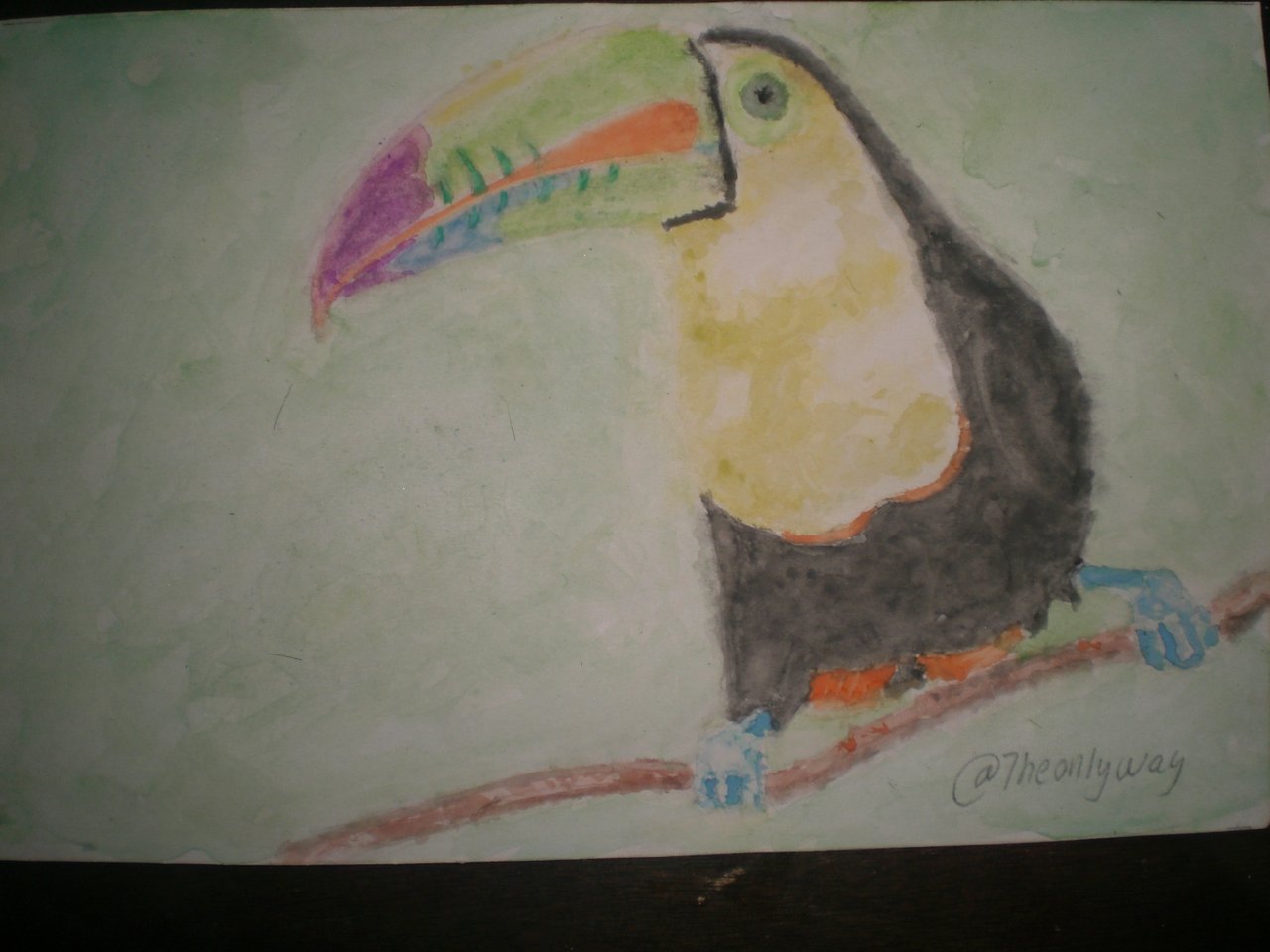 Image 4

---
To make this painting, use the following materials and tools:
Materials and tools
.
A piece of cardboard.
Pencil No. 4H.
Brushes
Watercolor

Sources