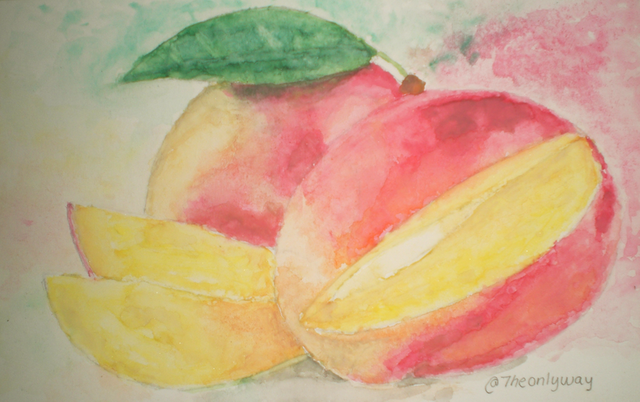 ---
From my point of view, Mango is one of the most delicious fruits that exist, Venezuela is a privileged country, in the year there are two seasons of this fruit, there is a great variety of this fruit and in my country they are very common to find in Mango tree gardens.


In fact, in the city of Caracas there is a street called the Mango, due to the amount of Mango plants that exist at the edges of this street, you run the risk of traveling there with your car, you could receive a Mango impact.


I thank God for the Mangoes, as you know. Venezuela is going through a political, social and economic crisis, and Mangoes have helped address the lack of nutrients in the most vulnerable population.


Thank God for the mangoes.

Below I show you a photographic sequence of its preparation.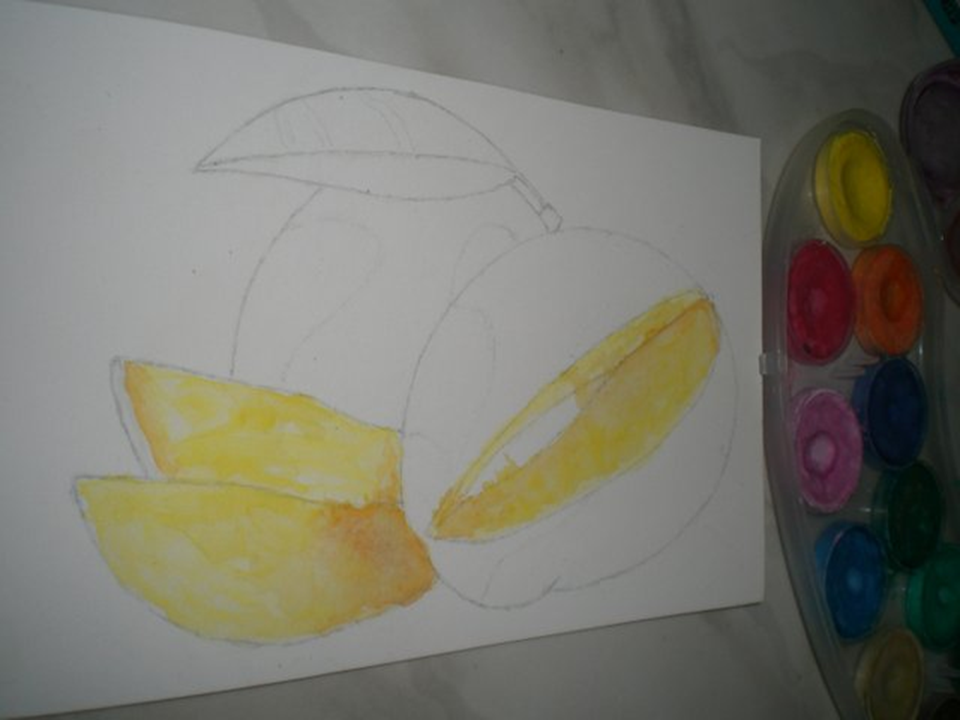 Image 1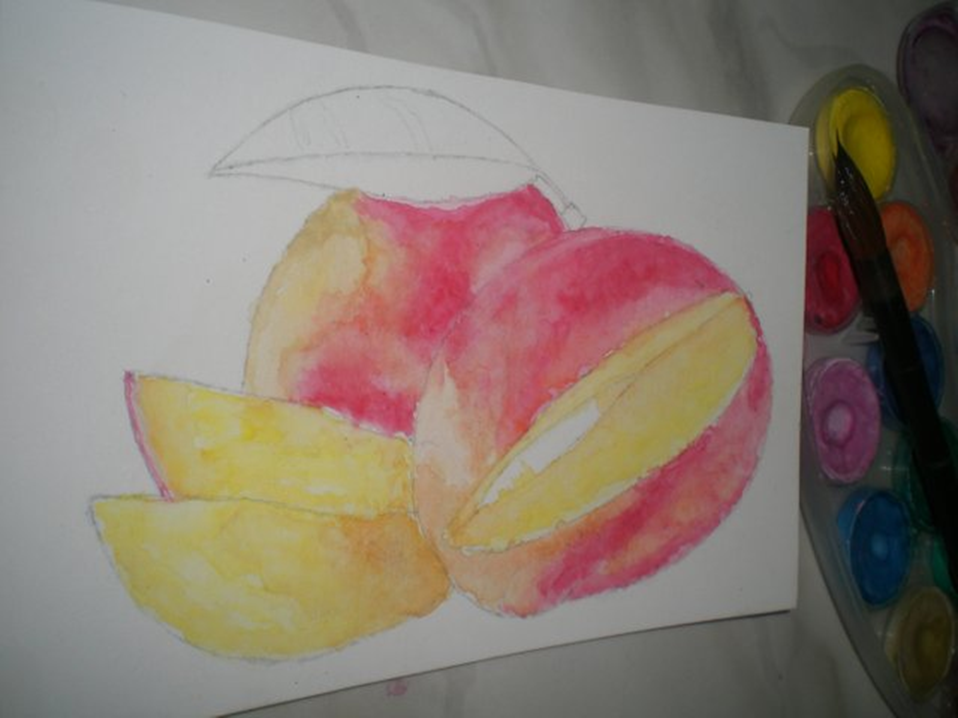 Image 2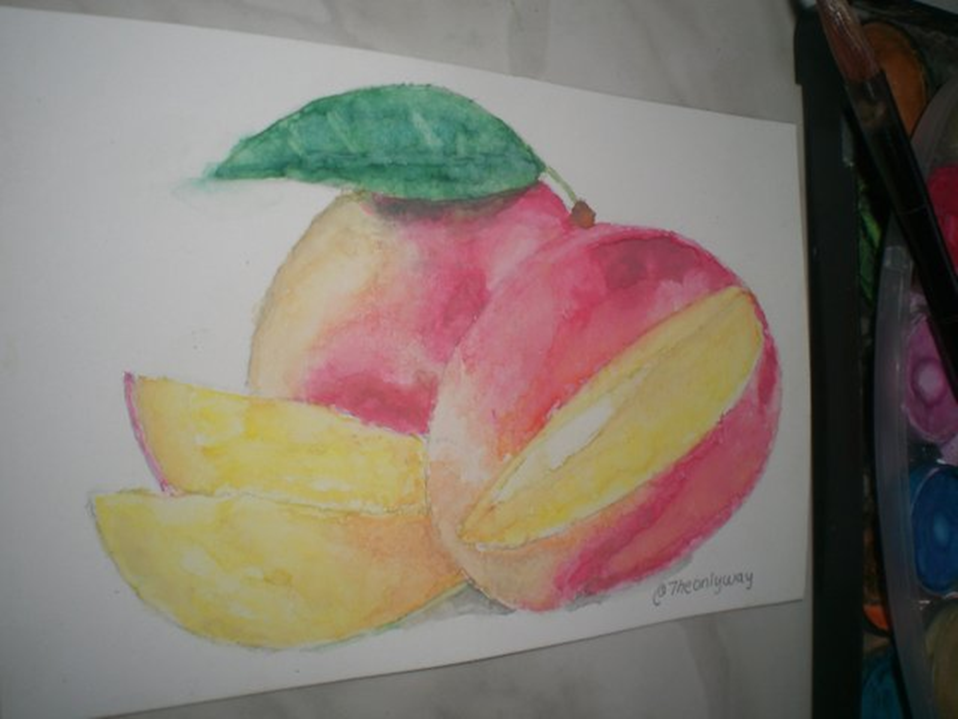 Image 3

To make this painting, use the following materials and tools:
Materials and tools
.
A piece of cardboard.
Pencil No. 2.
Brushes
Watercolor
Sources