I'm sure that mental sanity must be a great thing for those who have it, but the rest of us have a lot more fun, as can be seen in the following images.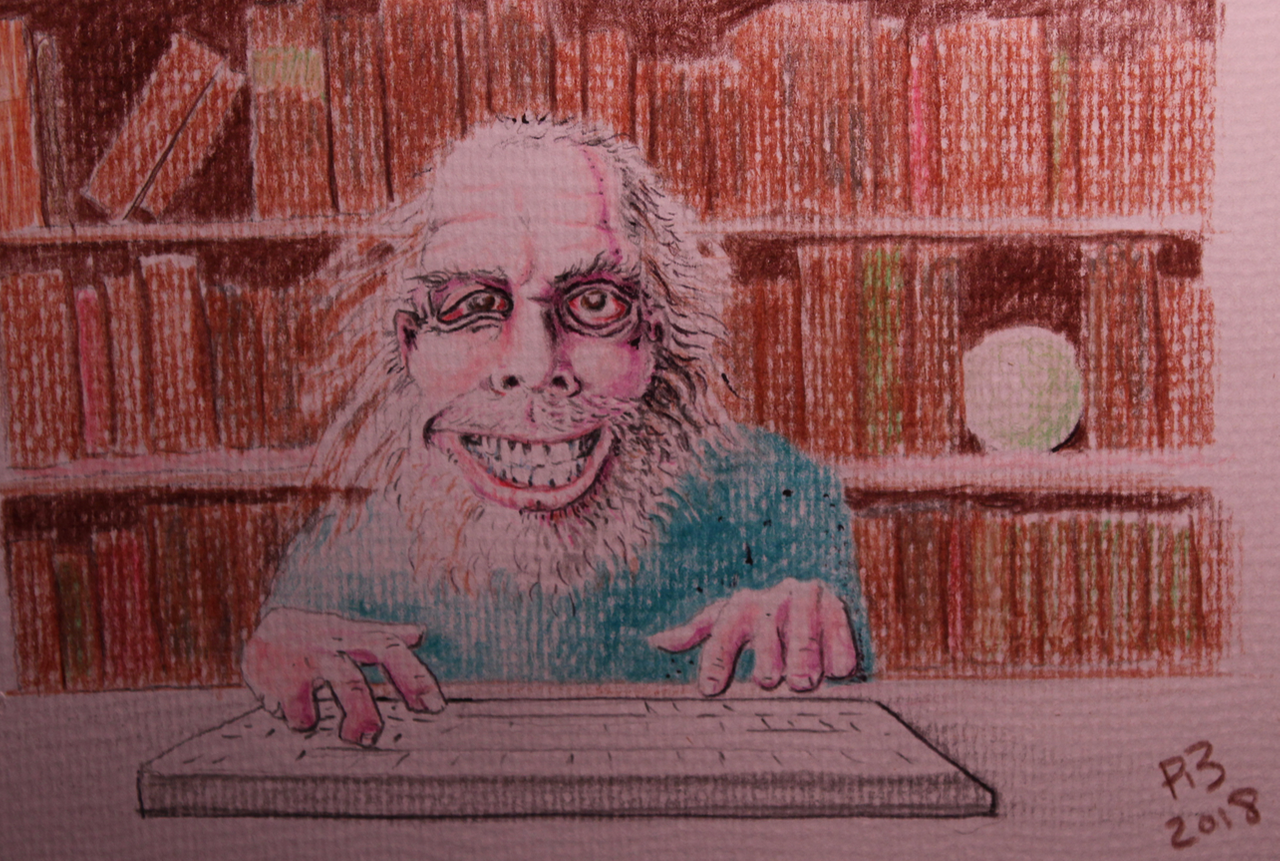 Welcome to the highlights of the 2018 collection of @therealpaul
This is some of the artwork that I made for this page during 2018, and I've decided to share the best bits of it here again as a recap.

I started the year with a few diagrams showing how things might work, attempting to draw a picture of why we're here.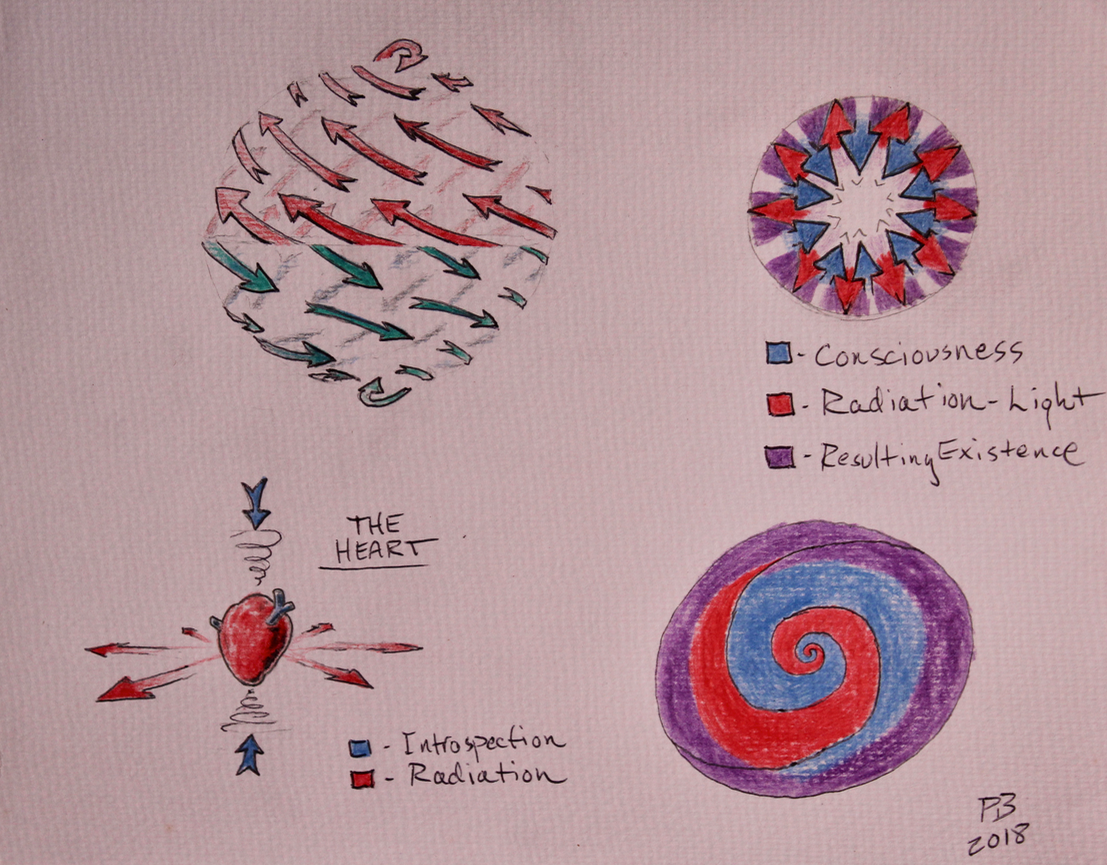 Another diagram drawing, this one showing how a solar heat engine works;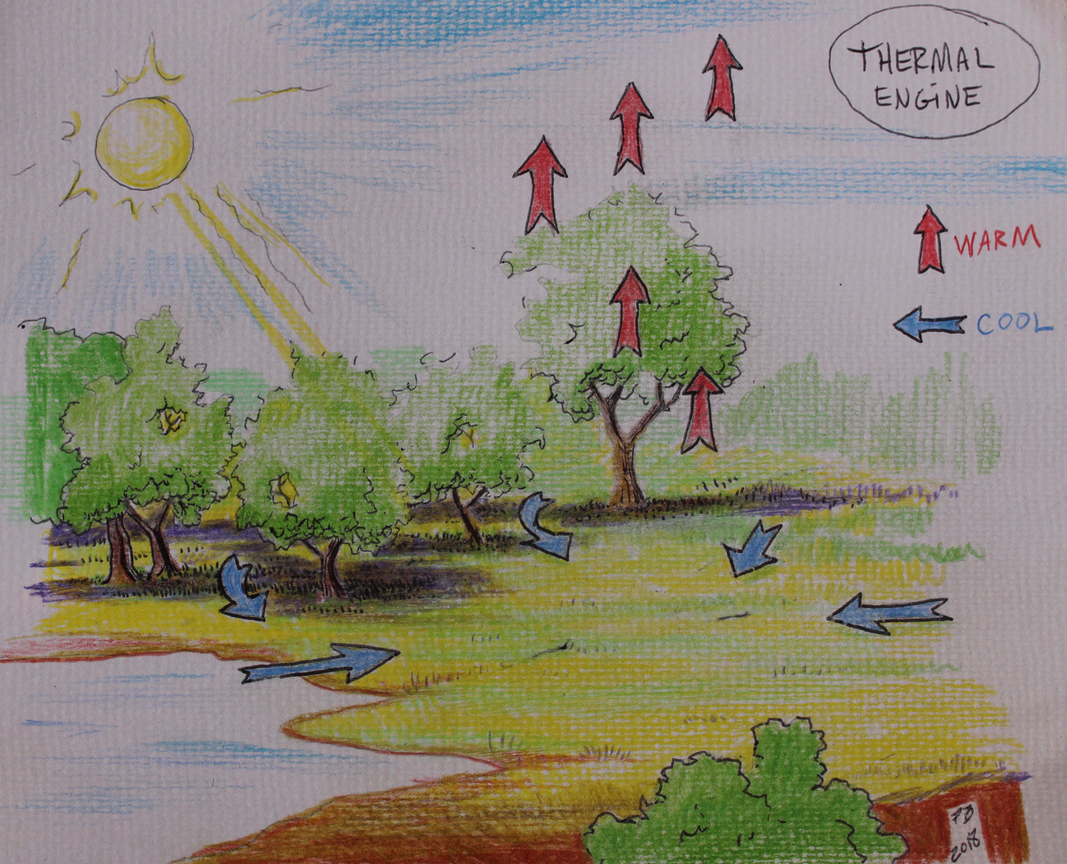 The next drawing illustrates what might happen if humans drank gorilla milk instead of cow milk, and is taken from an article about gorilla cheese sandwiches, wherein I asked; Why don't we drink gorilla milk? The article wasn't well-received, as I recall.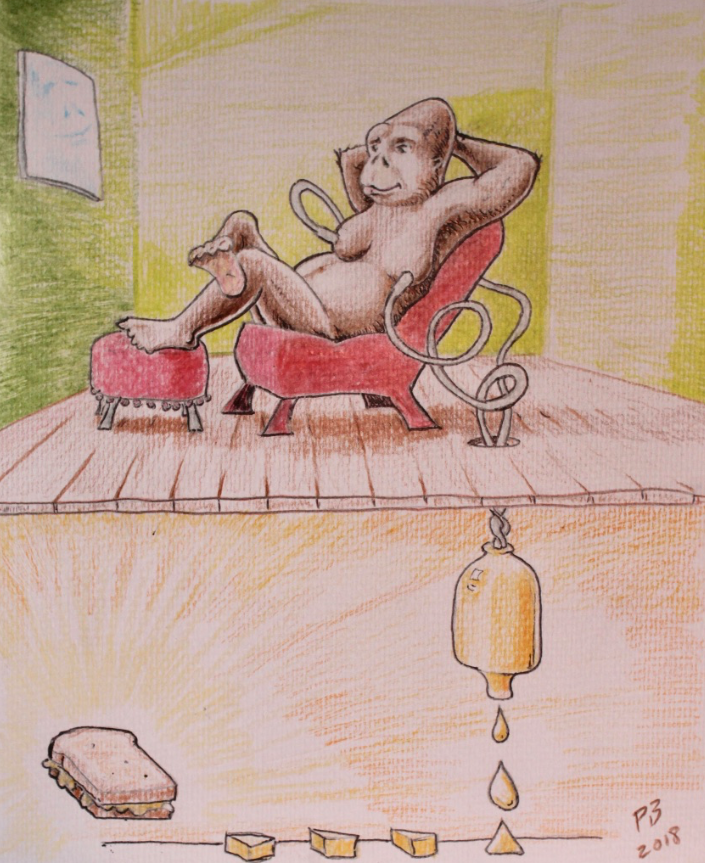 I drew myself drawing a celery: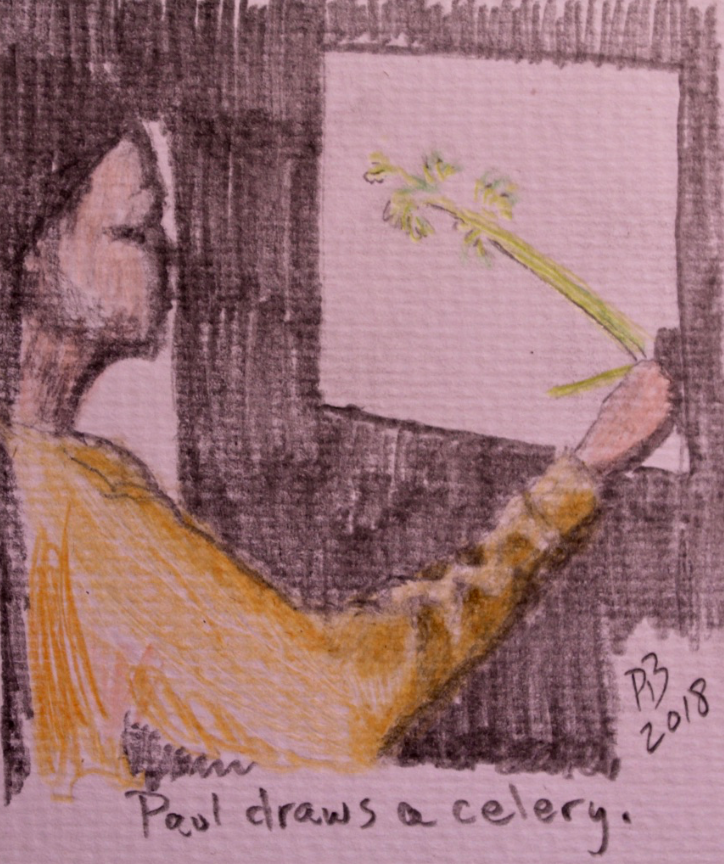 There were some sad times in 2018 too, as can be seen in this color pencil drawing: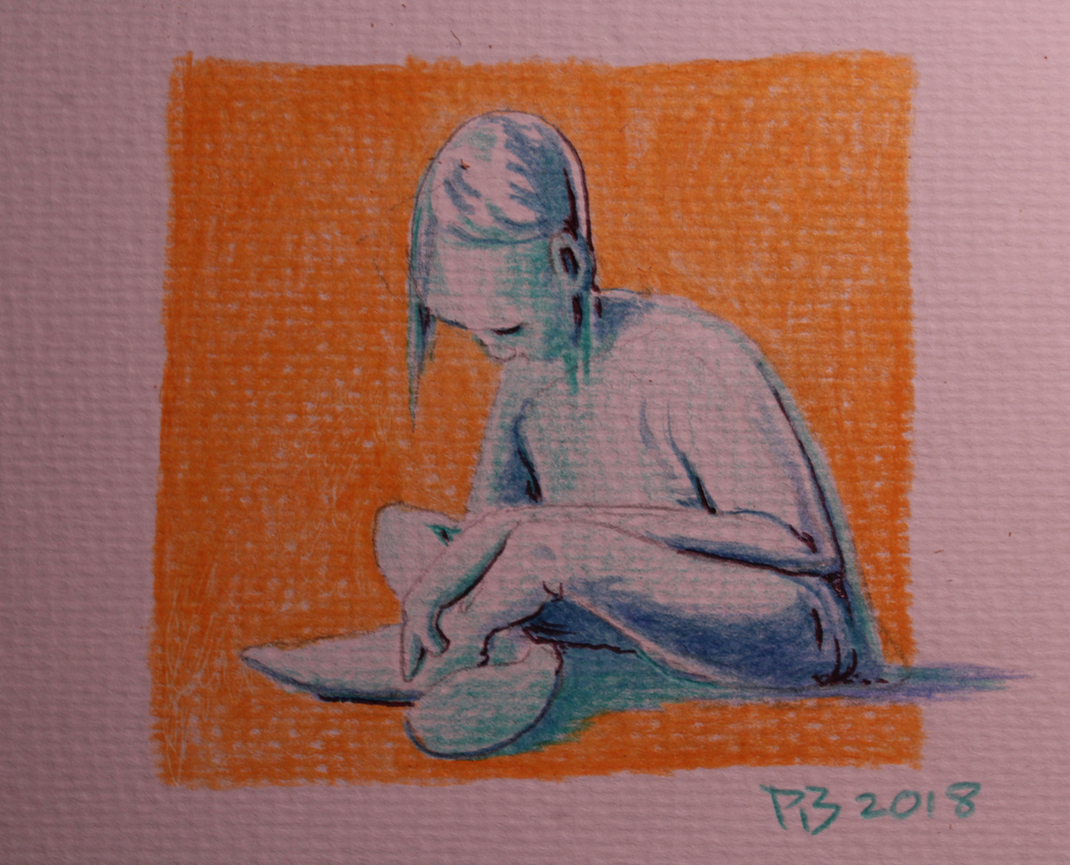 There was horror in 2018 too, as the menacing Grator was shown doing what he does best-- grating vegetables: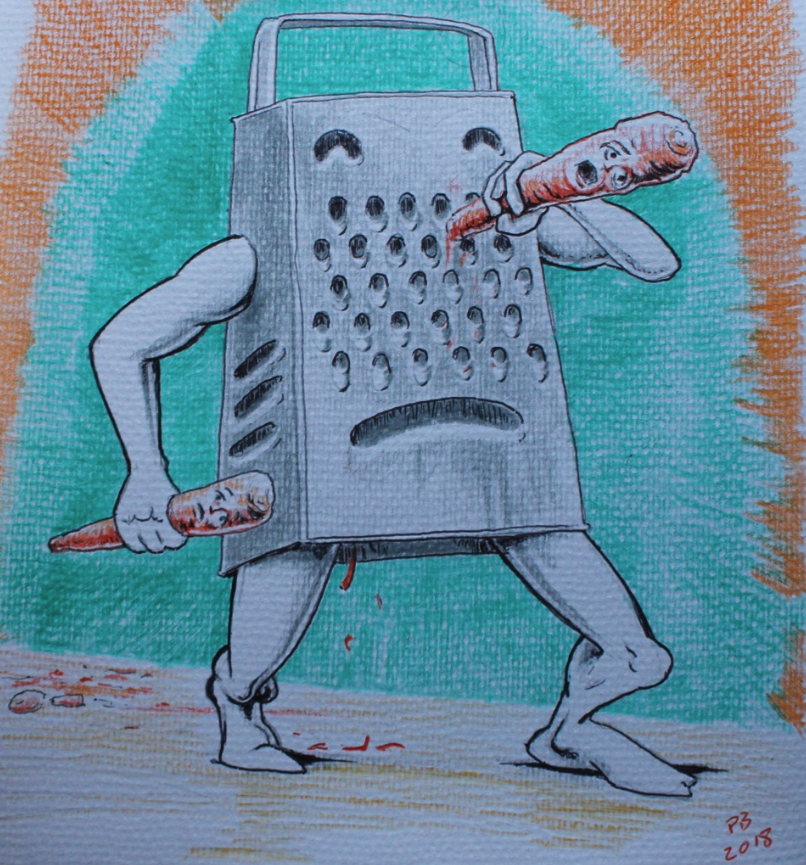 This year I wrote about a cat with mirrored fur for its camo gear: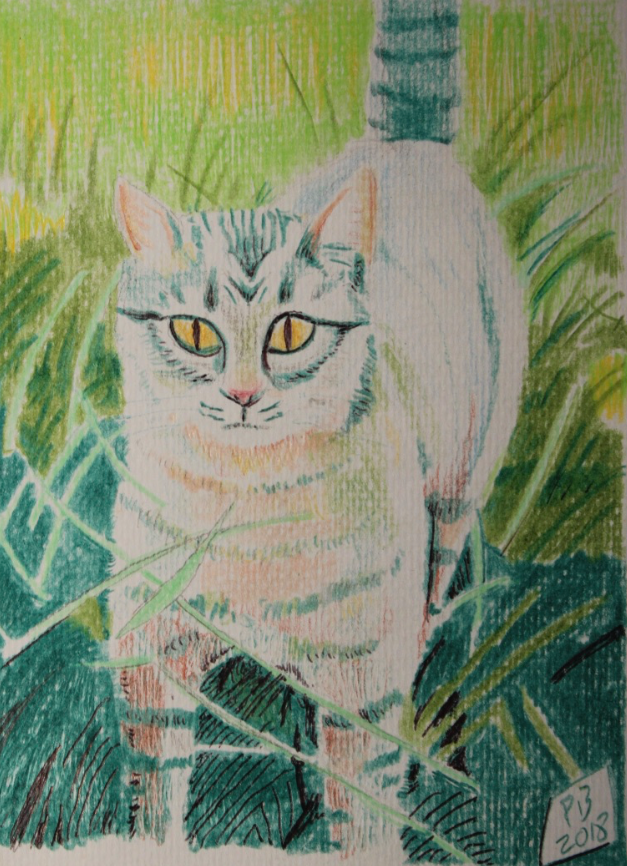 ... and how, when I was little, I tried to teach the people in my dreams how to fly: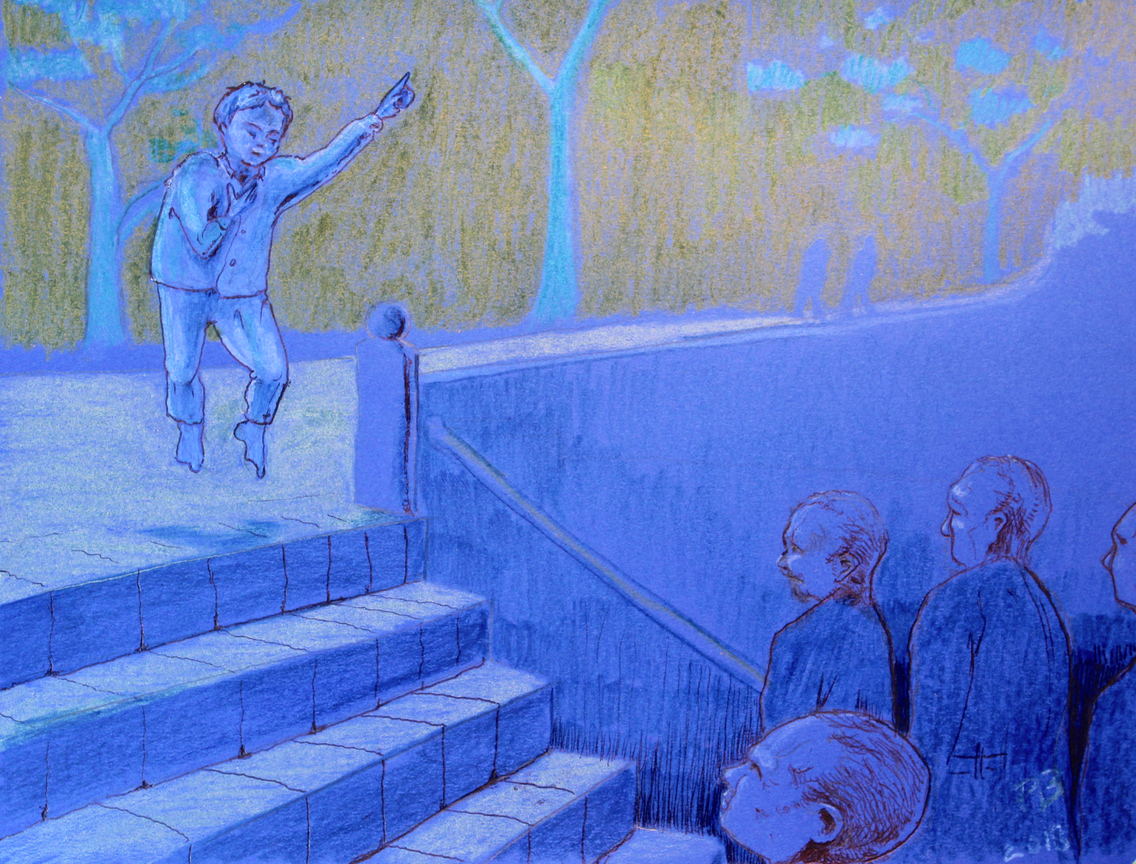 A few more drawings from 2018 before we go;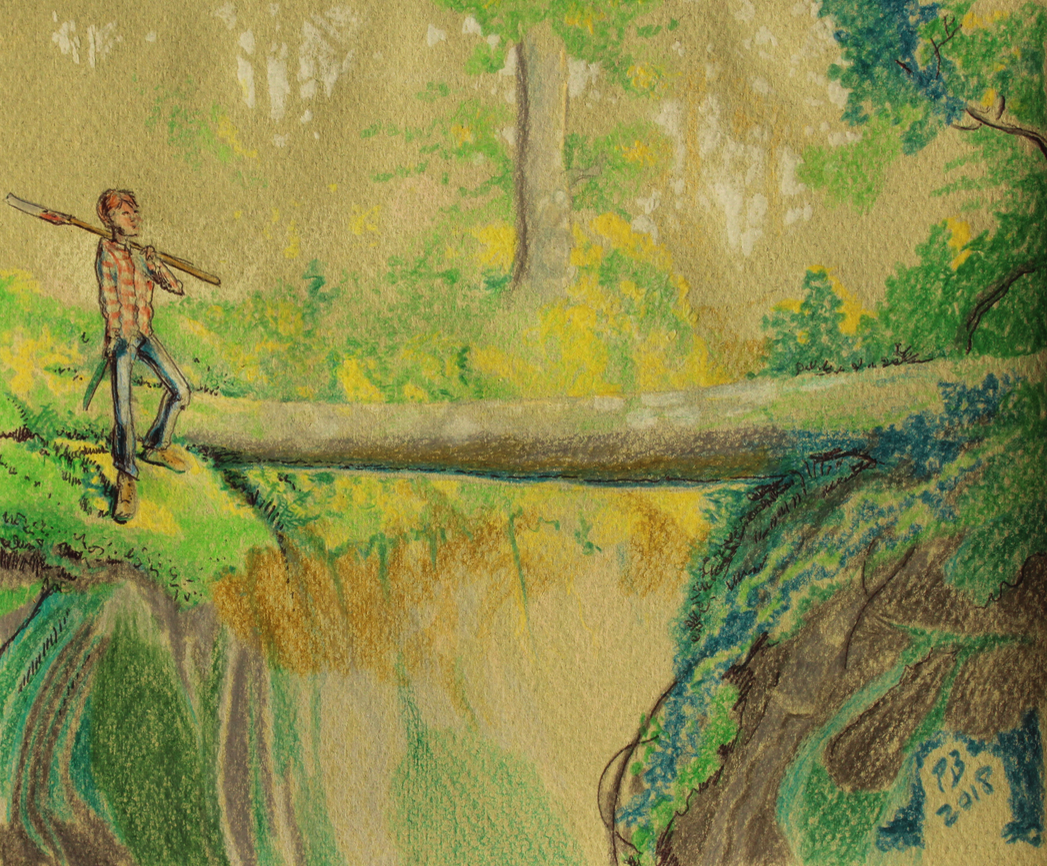 land surveyor, surveying the land
Walter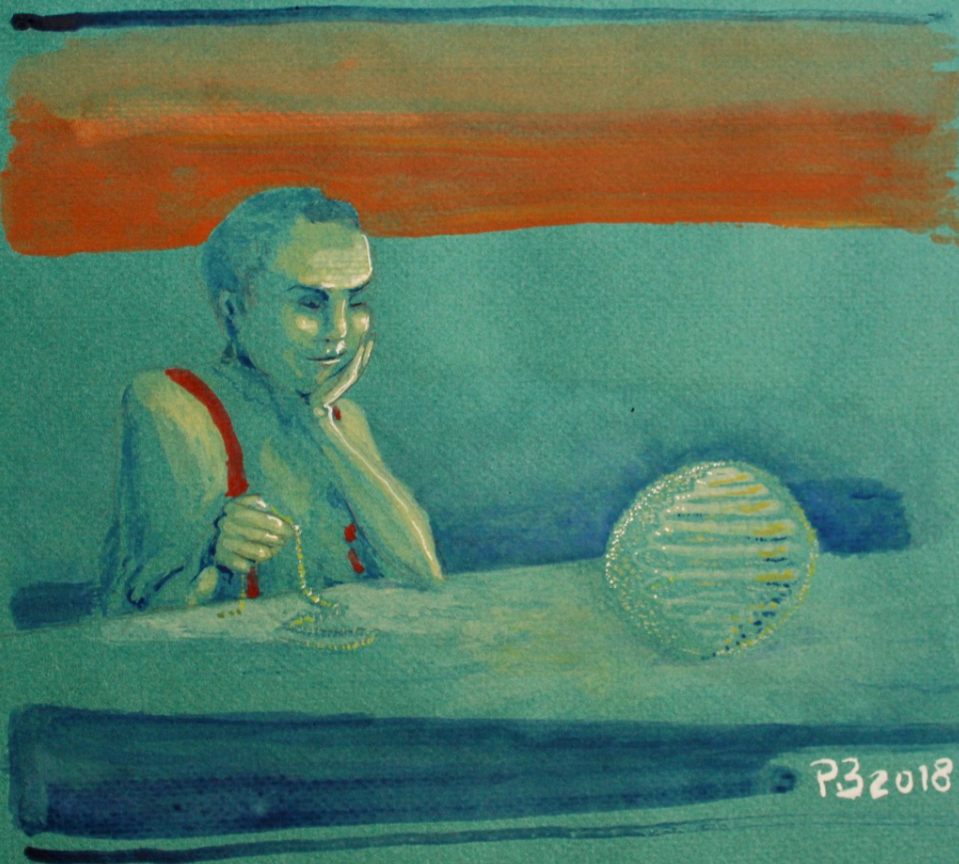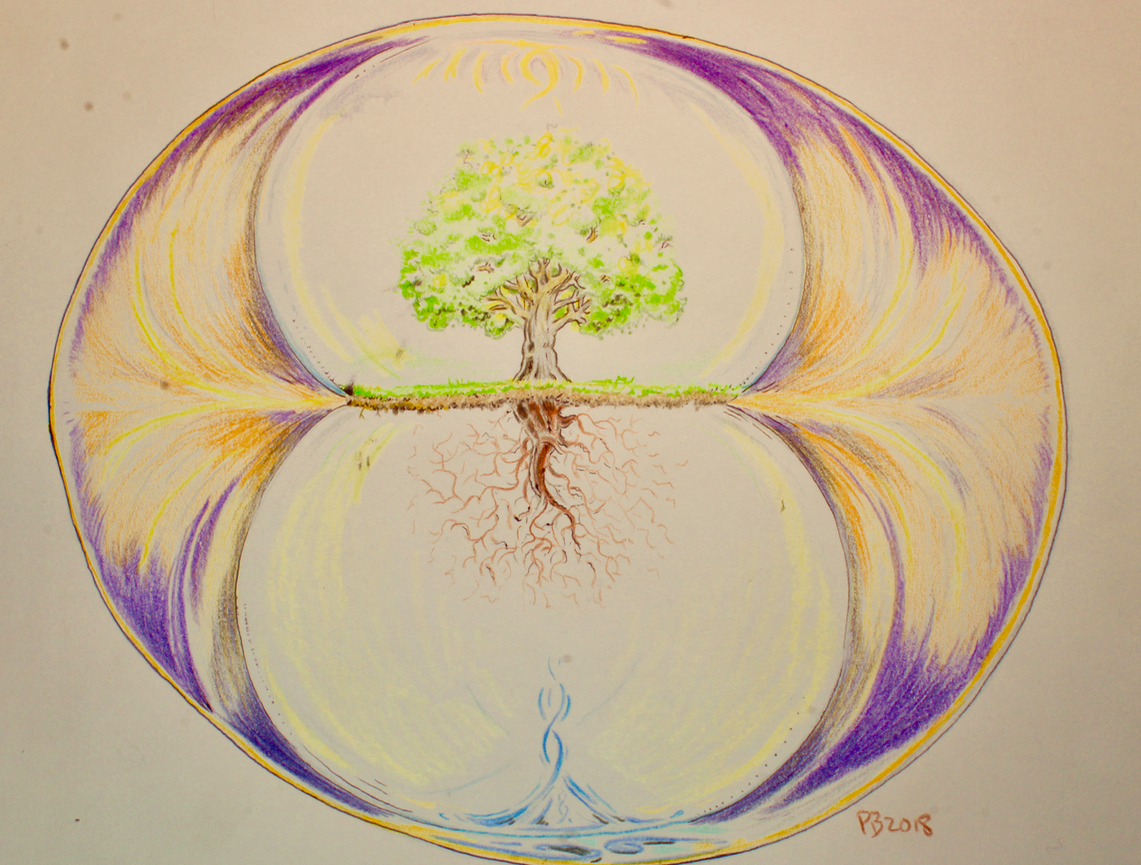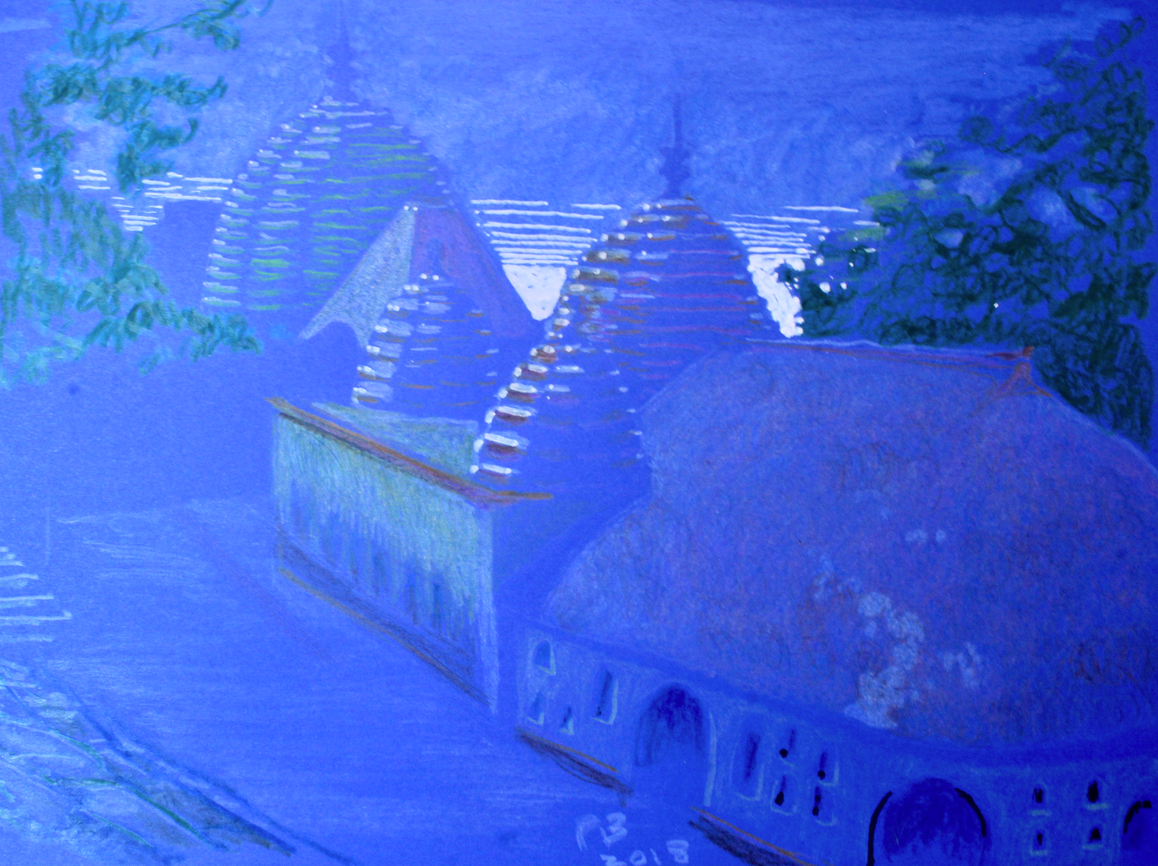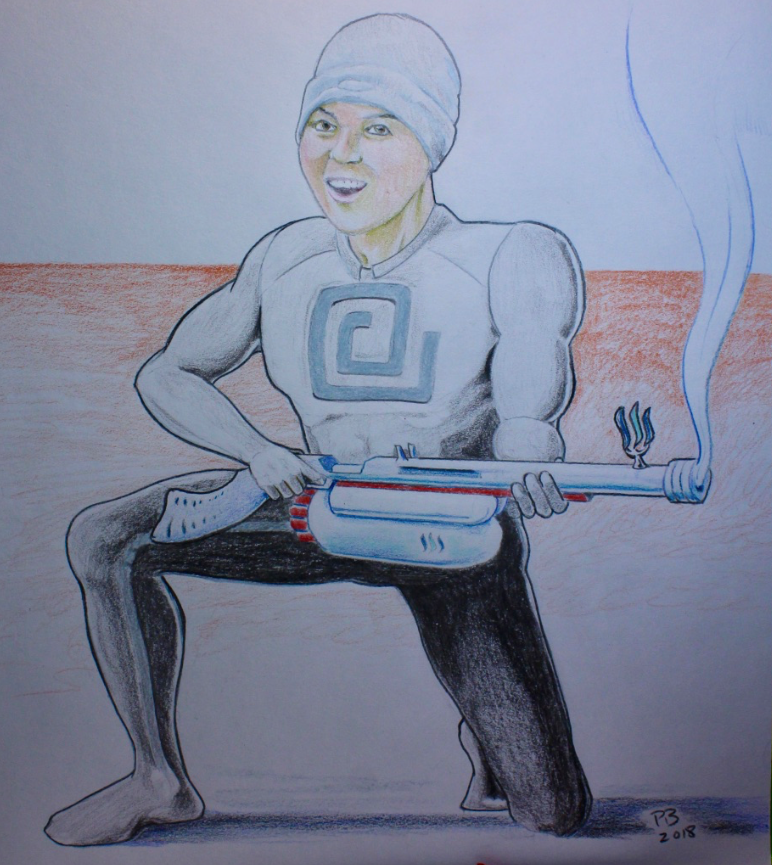 Jed Man- Superhero with bitchin steem gun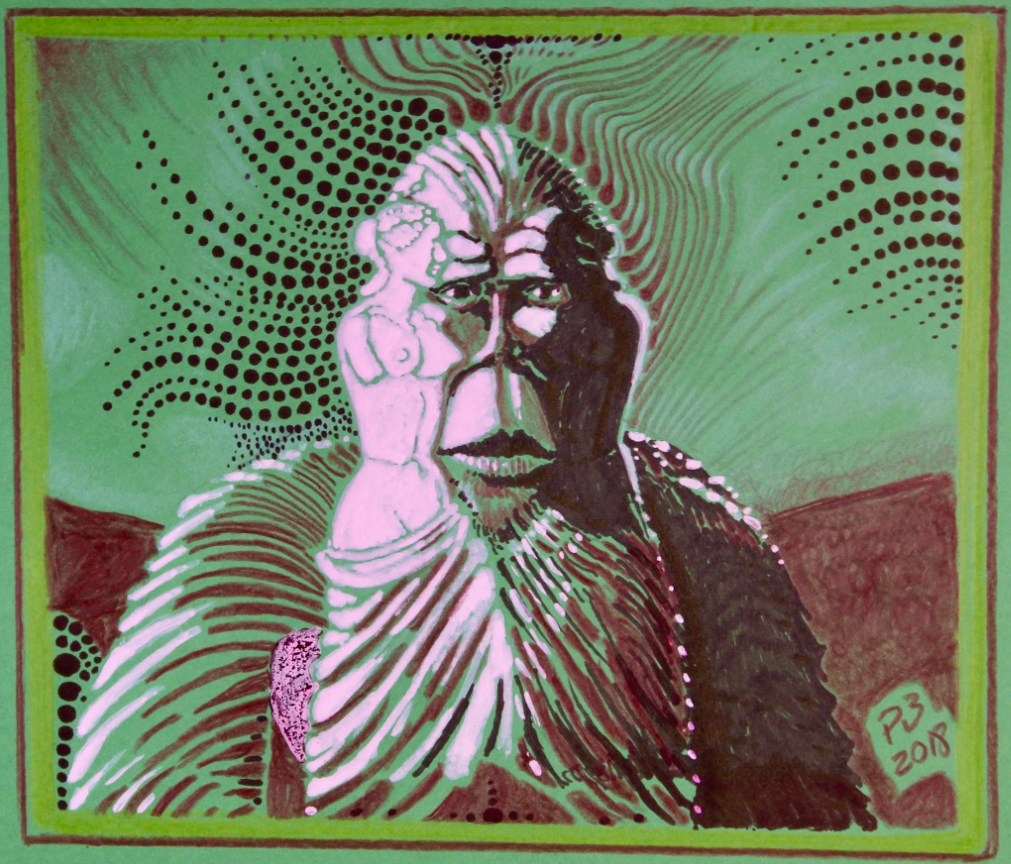 Bigfoot easily hides behind statue of Venus
That's the highlights of this year's artwork, all exclusive to the STEEM blockchain, all original.
For those who have had a sane, normal year so far, I hope this gallery of peculiarities can bring some entertainment and joy, and through the images, may your year now be a little better, if not stranger than before. Congratulations if you made it past the gorilla cheese sandwiches, Merry Christmas, and have a happy new year!
---

thanks for looking in!