Jaime, one of the greatest therapist here, asked us to put on the front of the paper who we were and on the back , who we've become.
So I painted the front and wrote a little rhyme for the back to share with my fellow Schick warriors.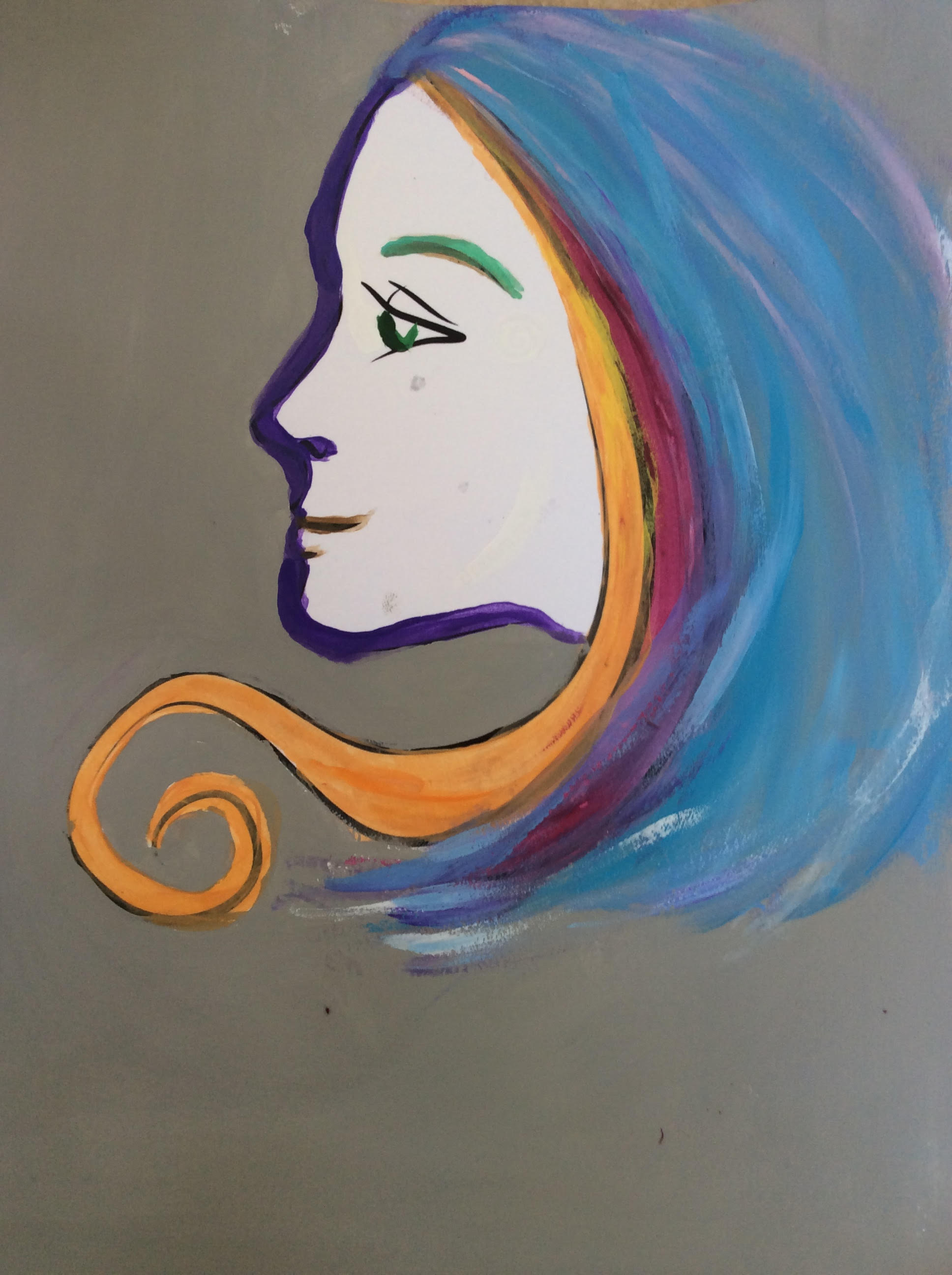 I was surrounded in the dull and gray,
Isolated by choice , scared of every day.
Down to my last golden strand,
with open eyes, I took a hand.
Now here I am surrounded by all of you,
who also reached out before you lost that hue.
Who I was wasn't me,
Now here I am, sober and free.