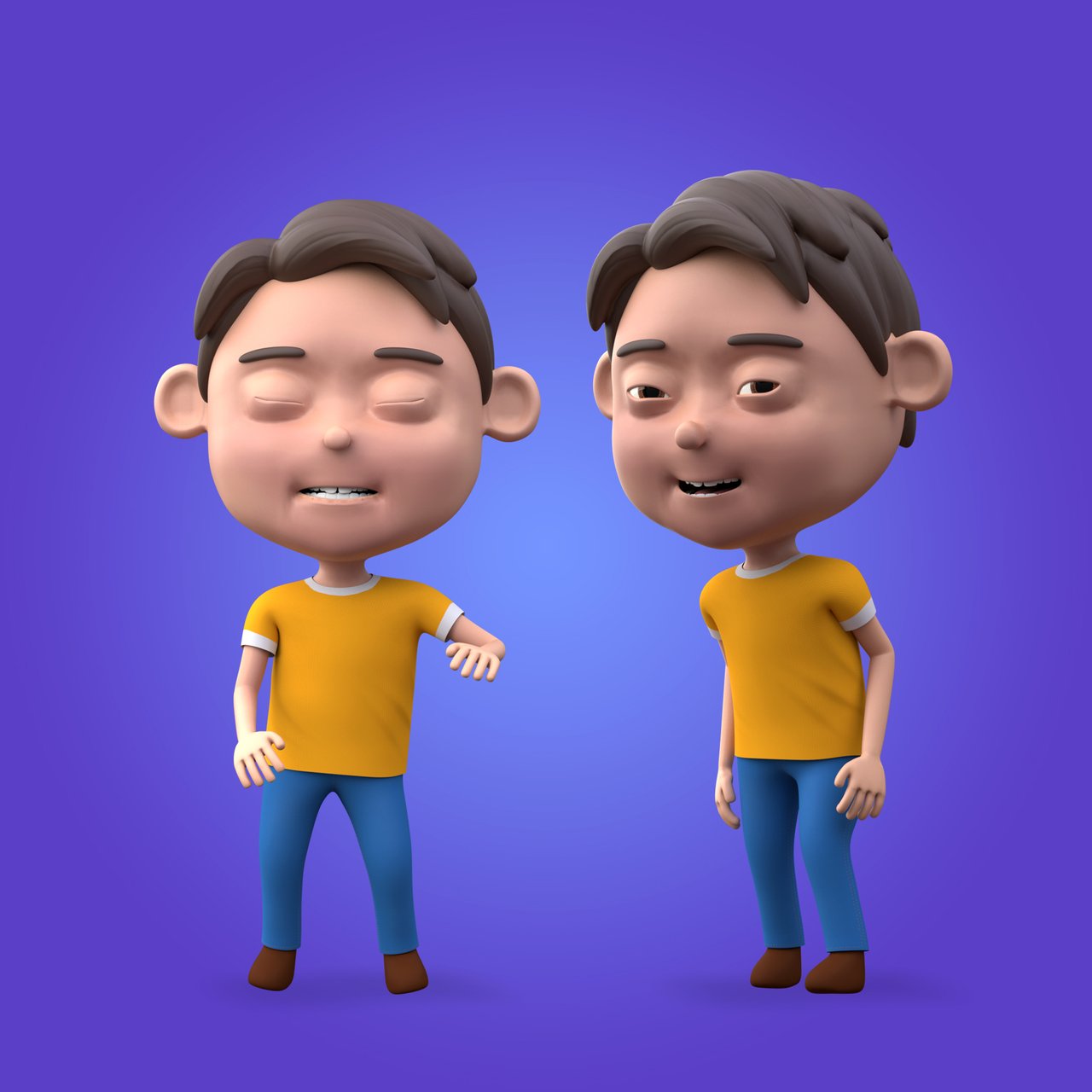 Hey Steemit Folks,
The my new cute 3d cartoon character is perfectly ready and downloadable right now. And I wanted to share with yours. If you have any animation or gaming projects you can use wherever you want.
Also, I made it 7 great unique animation and these are the ready for your use too. I did it special rigging system with the blend shapes. Its meaning, All character and face rig can be use inside the any game engine. Its working perfectly inside Unity and Unreal Engine, if you want to use inside of them.
Well, If you're interested, please check it out the links below for more and the character details. Thanks for your time and for your any comment.
---
You can see or buying or downloading from here;
https://www.turbosquid.com/3d-models/cartoon-boy-rigged-character-3d-model-1567100
https://www.cgtrader.com/3d-models/character/child/cartoon-boy-rigged-and-animated
---