The horrible appearance of the crows has always been the beginning of many myths. Many people know the crows as death symbols.
One of the most prominent features of the crows is that in each habitat they can live from cold and frozen areas to mountains, plains, fields, grasslands and even cities.
Undoubtedly, the crow is one of the smartest creatures on earth. The fact is, they are even smarter than parrots, owls and other Hunting bird.
The crows' brain is relatively larger and more developed than other species of birds.It's interesting to know that the brain's anatomy of the crow is somewhat like the human brain.
The content above is a small part of The world this mysterious bird.
It is worth mentioning Say that following illustration was an offer from an old friend who is a Publisher of children's books, That after seeing my portfolio decided to cooperate with me.
What is your opinion now?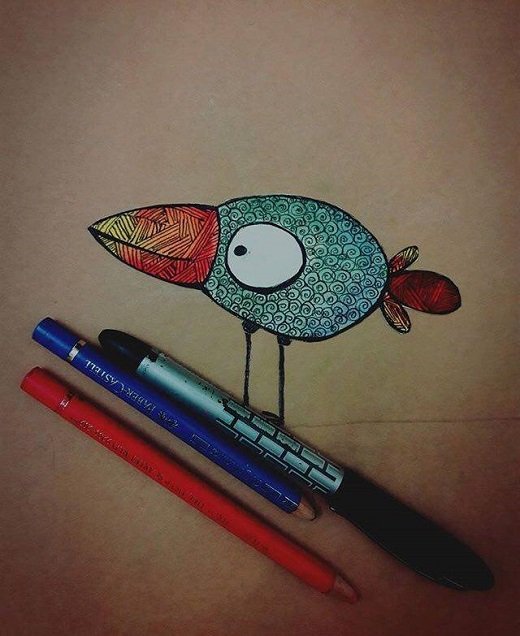 Crow

Look deep into nature, and then you will understand everything better.

"Albert Einstein".
@timewarp