Here's a follow up illustration to my jet skier from the other day: (https://steemit.com/art/@tysonjames/time-fly-s-here-s-a-drawing).
I figured he could use a course to ski on, so I drew one.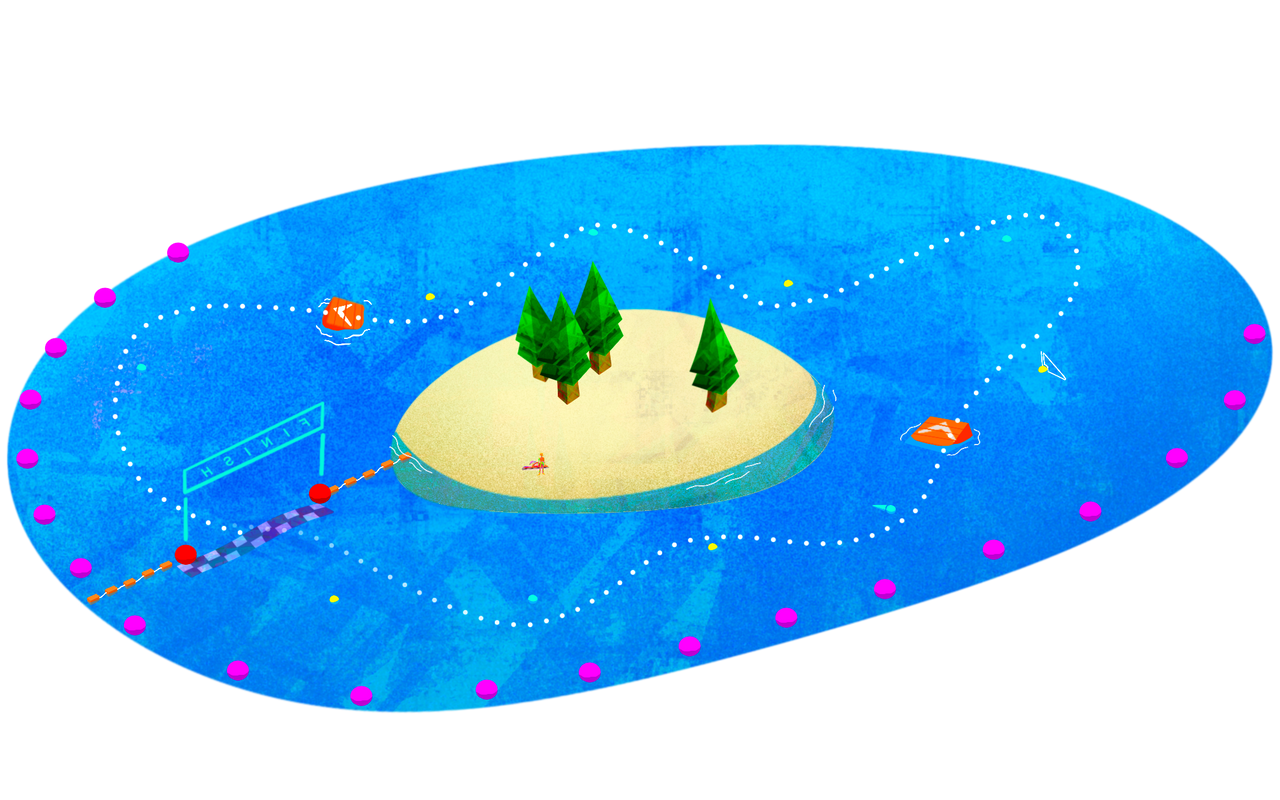 I've been really enjoying using bright colors, simple shapes and graphic textures. More to come in this style for sure.
Happy Thursday!