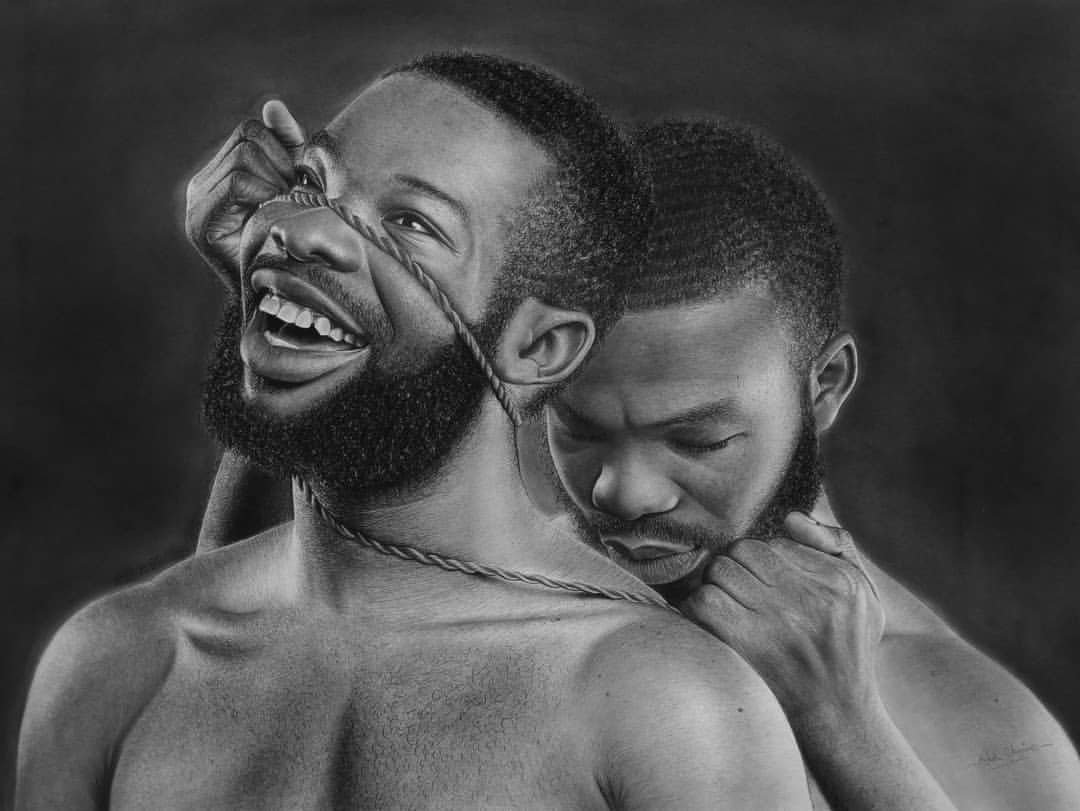 Okay!!! before I start saying anything, I would like to apologise for not being here for sometime to share my art with you. I am sorry
Some setbacks that occurred when I wasn't ready made stay away from here.
First, My pc developed a problem and I took it to an engineer to get it fixed. He told me that it was a board problem and beacuse of that, I couldnt get it fixed on time due to the cost.
secondly, some boys broke into my apartment while I was asleep and made away with my phones.
It was a depressing period. I had to borrow my mom's phone to be using for my work till I could afford another good mobile phone.
I got me a samsung A7(manageable) haha but pc is yet to be fixed. Hope to fix it soon. I fancy typing on pc more than phones.
Hope I am now forgiven for staying too long and failing to share my art here on this community.
And while i was away, I was on instagram and fb because It is easier to access them. So this artworks have been posted already on insta and fb and on different platforms like twitter.
Now let's about this art piece.
For sometime now, alot of persons have died due to depression. Some by suicide and some by the frustrations in their minds.
I was in that position too. That was when my phone was stolen. Most documents in the phone wasn't backed up and it was very frustrating. Thoughts of losing valuable documents almost strangled me.
But as the saying goes, as long as there is life, there is hope; I got up took my pencil and paper to send this message accross. That whenever the evil thoughts in your mind tries to pull you down, remember that there is light at the end of the tunnel. You have this power on you to Let the dark voices only "tickle" you.
The size if this artwork is 24" by34"
muse: Nsikakabasi Awak
medium: Graphite and charcoal on paper
The prints of this piece will be available next week. So please support the movement by purchasing one for your house.
Your house is not complete without my art!!!!
Tomorrow am starting a new piece and I will be sharing progress shots day after day.
Stay tuned!!!
you can watch a short narrative video I did for this piece on instagram tv here
I am so sorry about the video quality and sound. I am a learner. I hope to be better soon
Your feedback means a lot to me. Cheers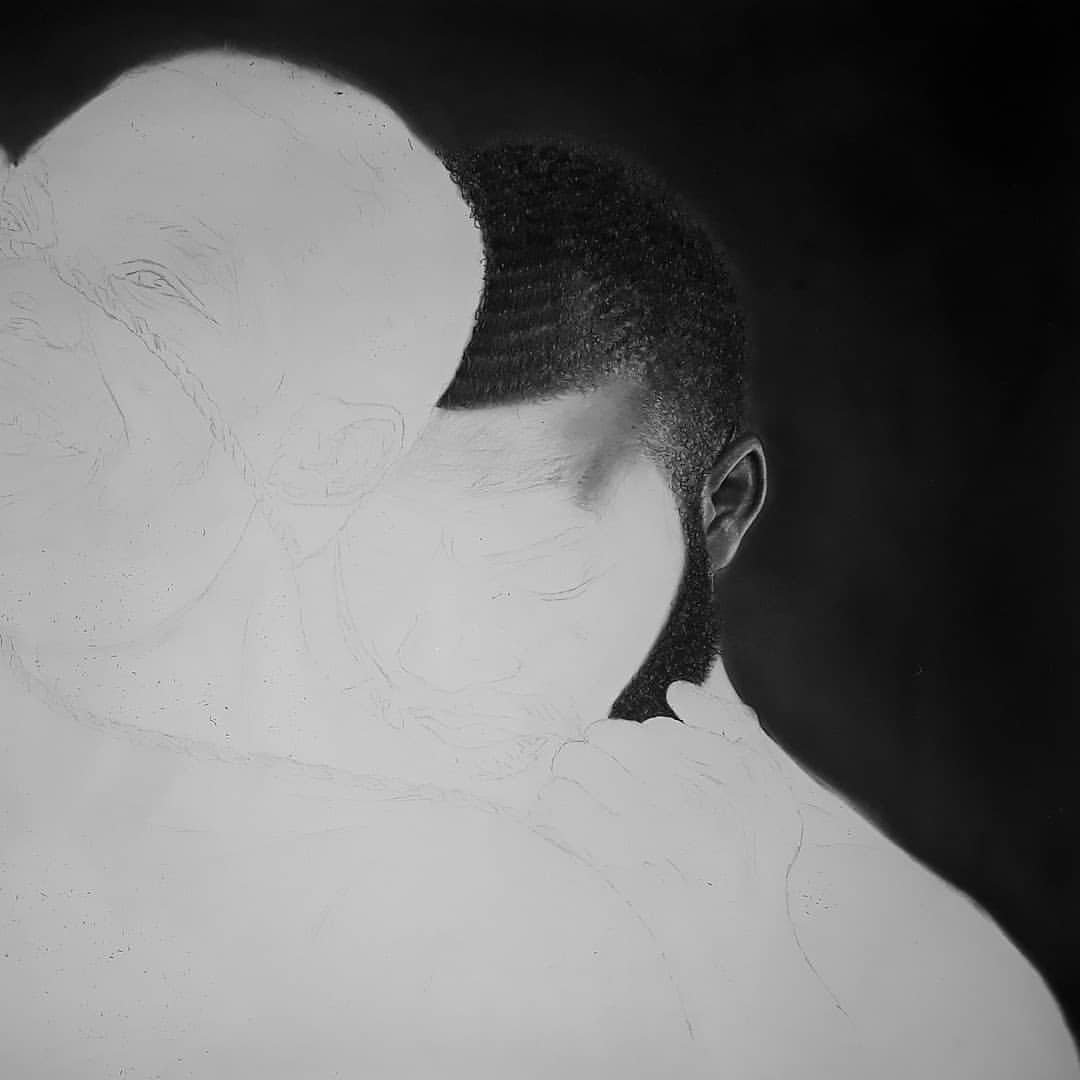 Progress shot 1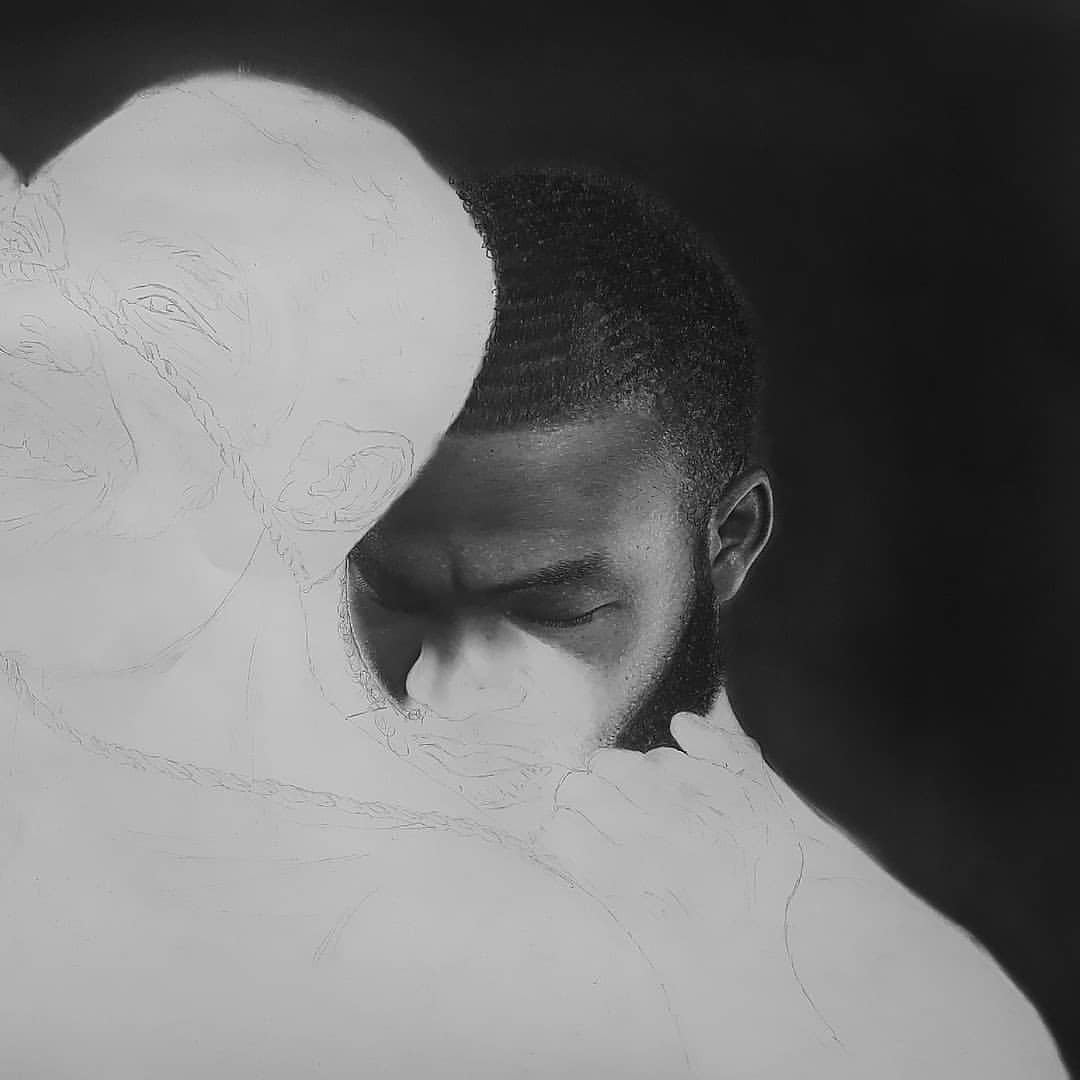 Progress shot 2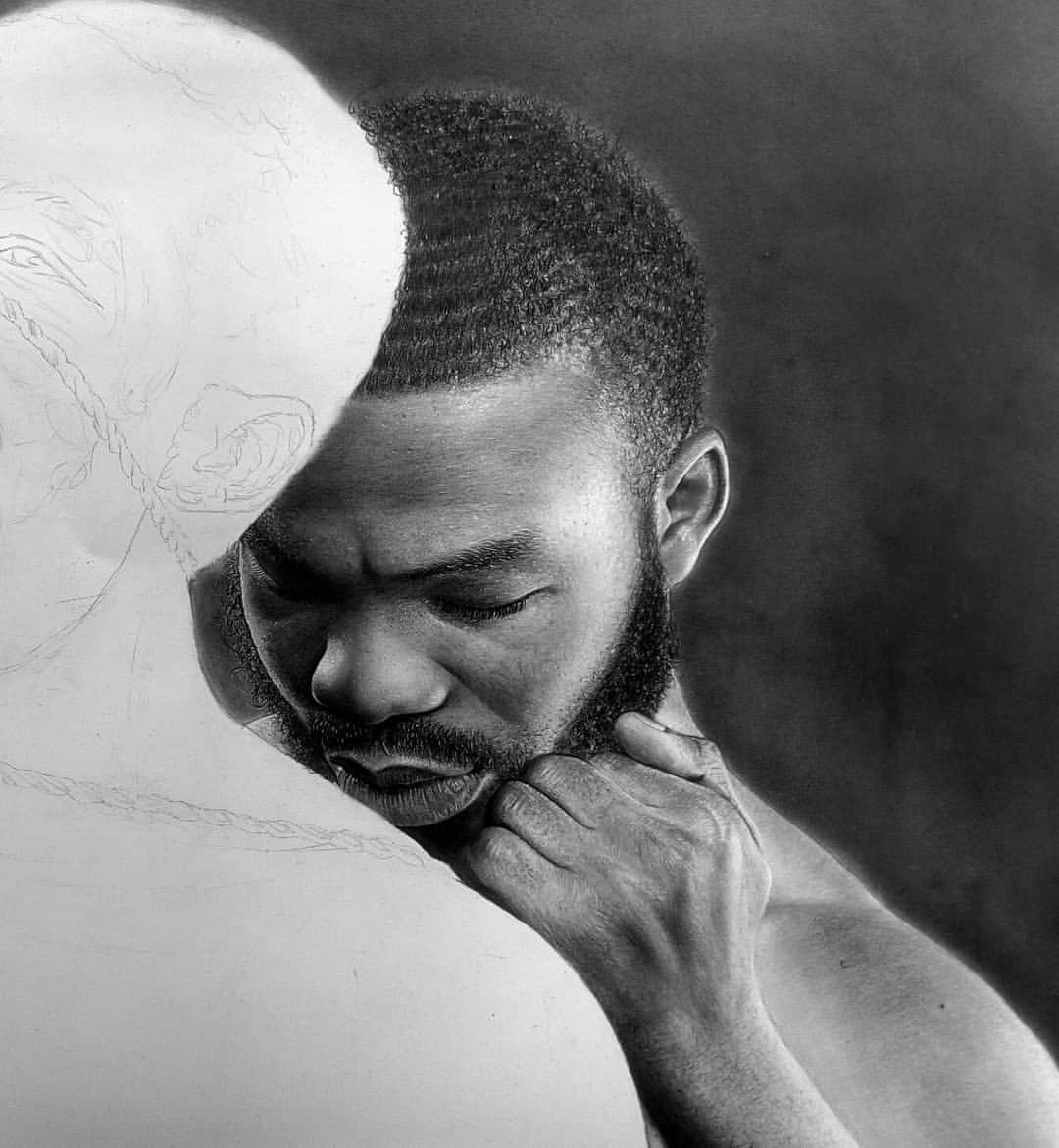 Progress shot 3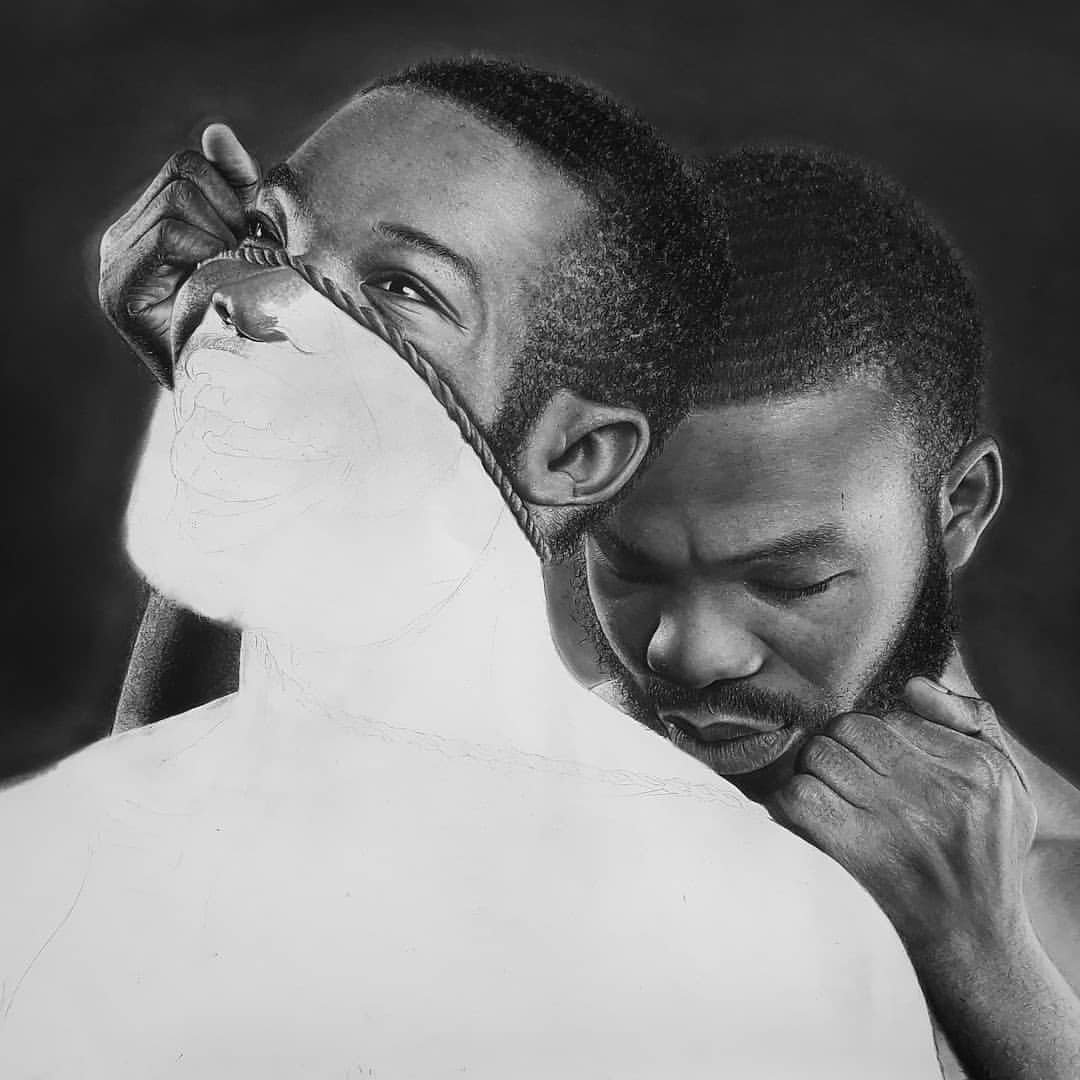 Progress shot 4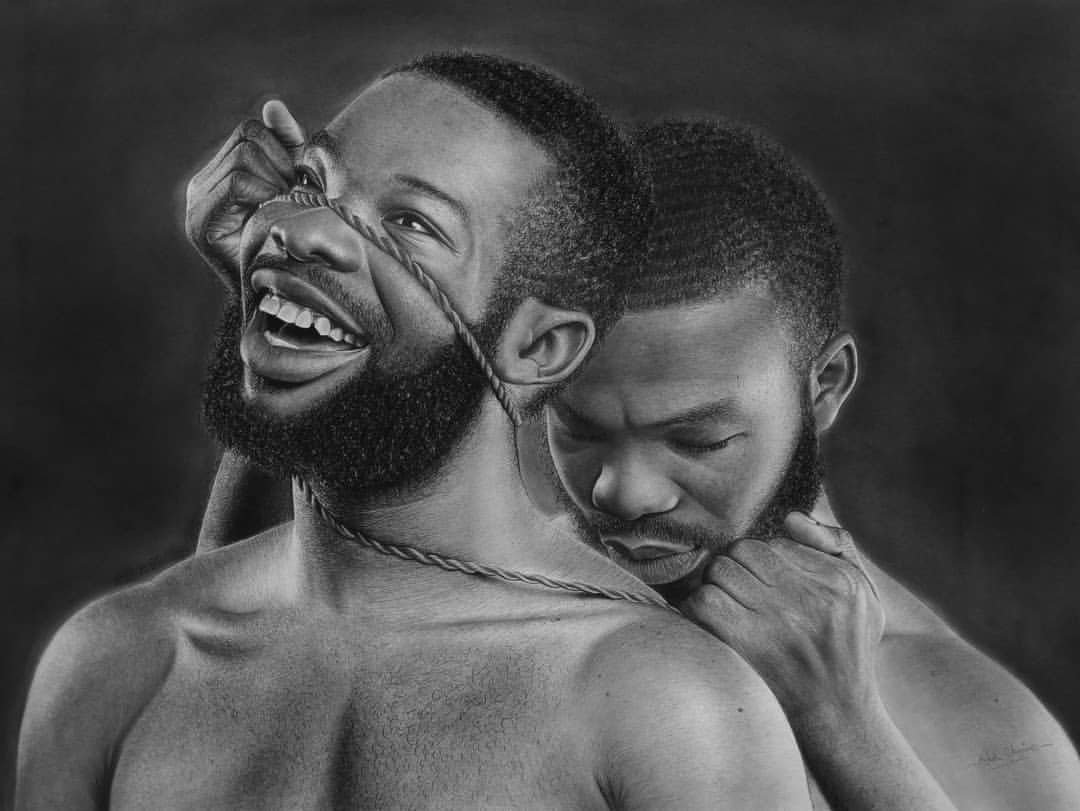 The finished piece