Hi, guys welcome to my blog and today we're going to talk about tips on how you can improve your animal drawings. Make them look better and even more realistic. The first few tips are based on what you should do before you even start doing the drawing.
Tip #1 which is really important and it is to use a good reference photo if you want to do realism. You really need a reference photo but even if you're not doing realism. Even if you're doing something different, I still recommend that you use a reference photo to help with your anatomy and to make your drawing look like the animal. You still need to study the way it moves and the expression. When you're choosing a reference photo, choose one from an interesting angle and also choose one that's really high-quality so that you can see every single detail.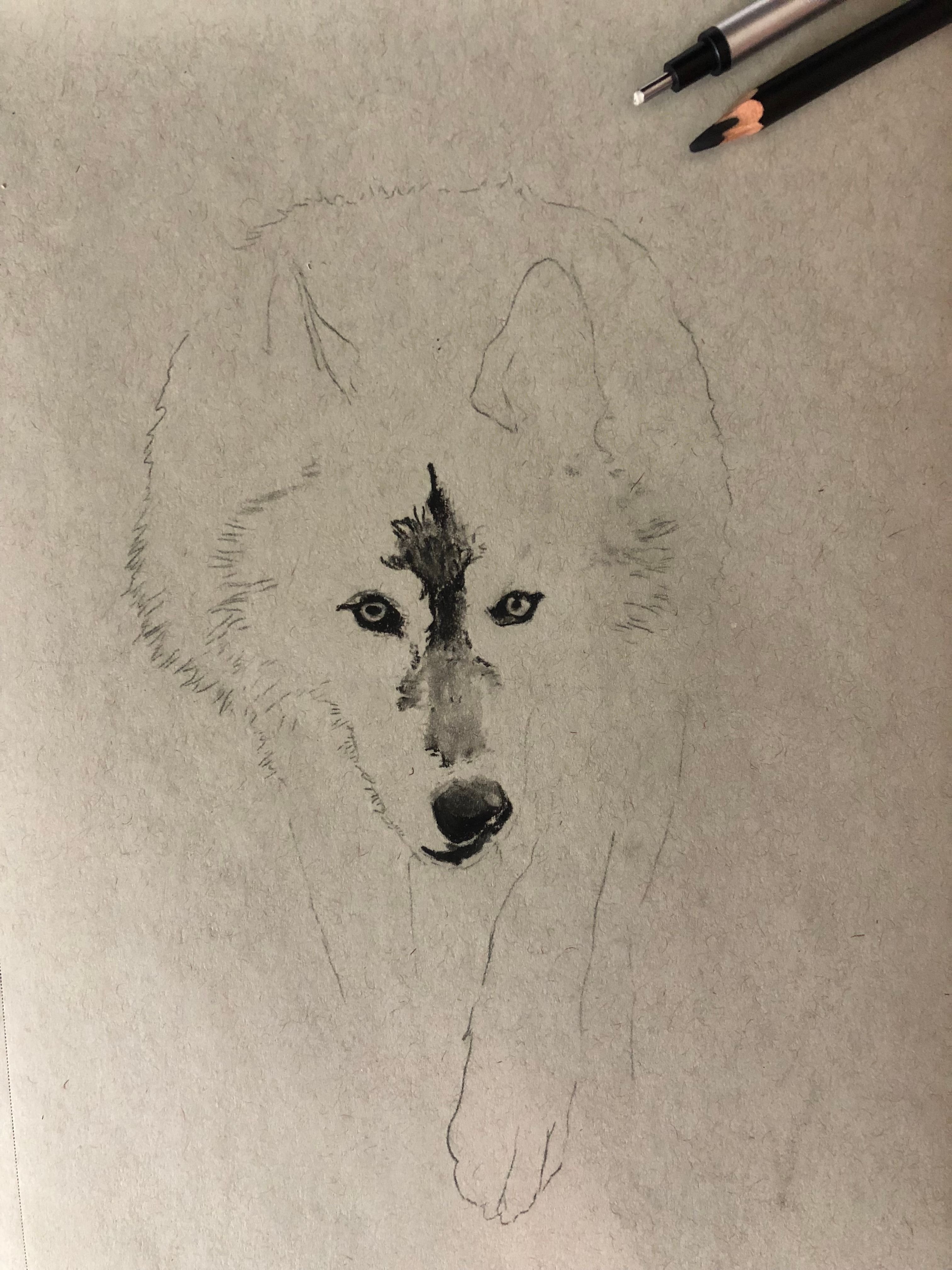 Tip #2 is also what you think about before you go into the process and that is what materials on what techniques are you going to use to best execute this picture of your animal that you're drawing. What I mean is if you're choosing the materials you need to think about what paper and what mediums best suit that. Once you've got in mind what sort of materials you want to use, you also need to think about what sort of techniques do you want to use. For example, with color pencils, there is a lot of different techniques and different ways. For me I use lots of different techniques sometimes I use the burnishing method sometimes I use different mediums. It completely depends on what I'm drawing
and also what mood I'm in.
Tip #3 is so important and one of the most important to have an accurate sketch and that means all of your proportions need to be accurate, your anatomy, everything needs to be spot-on before you go in with your coloring painting and shading because once you go in with that you can't fix your sketch and if you figure out that your proportions are wrong then it's too late to go and change it. So spend a really long time making sure that that sketch is perfect. Make sure that you're completely happy with the proportions before you go in and do the drawing. One other thing you need to do is make sure it's light, you don't want your sketch to be really dark because the graphite will show through in the light areas. Make sure you use something like an eraser just to lighten up that sketch so it's not really bold and it doesn't stand out through whatever you're drawing.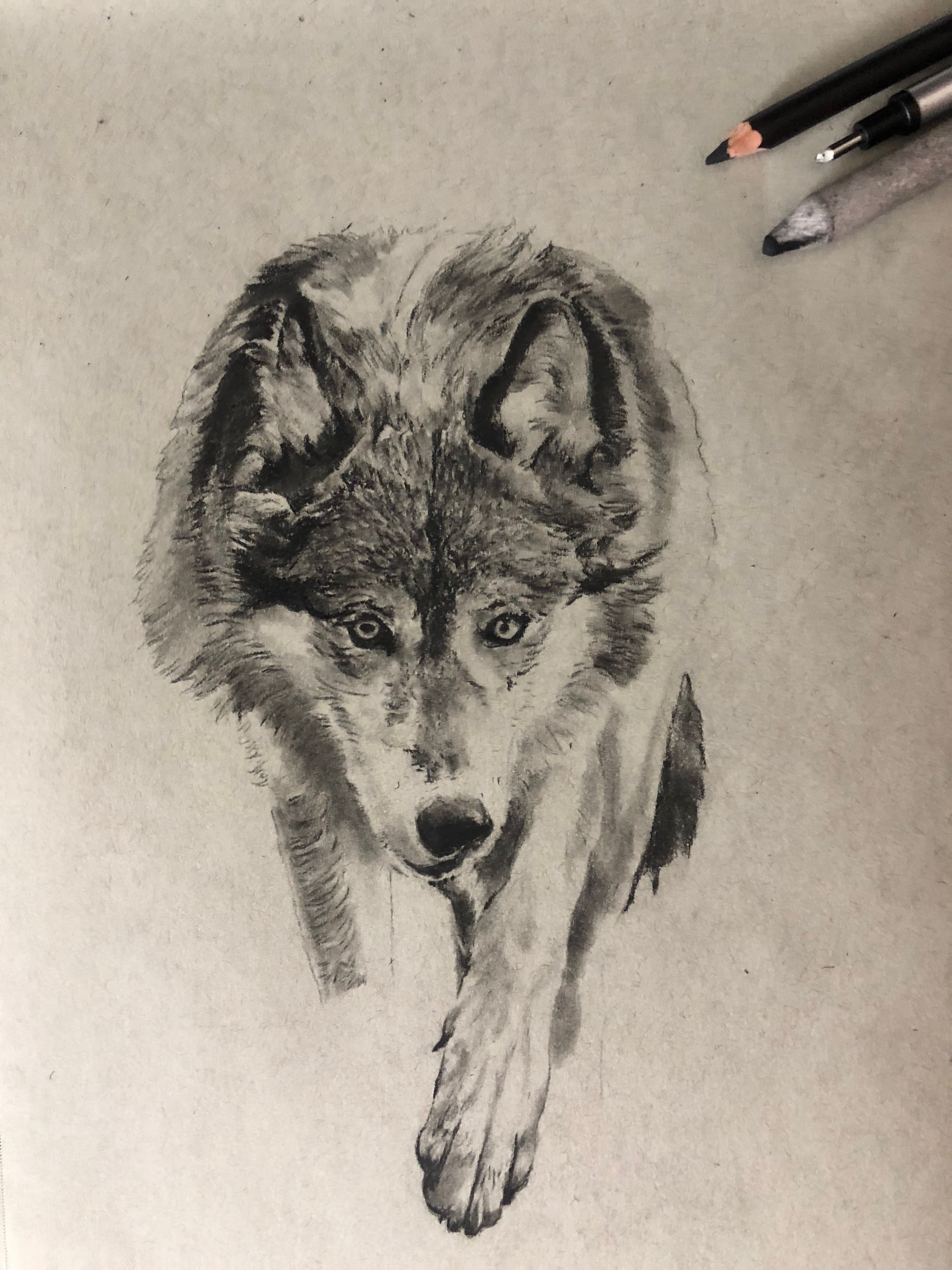 Tip #4 is to focus on your values. Look at your reference photo and identify within the animal, what are the shadows, where are the highlights and how dark do they need to be. What're the darkest shadows, the brightest highlights and you need to really focus on that to get the contrast and make your drawing pop? So just look to see what is the darkest color you need and do the same with the highlighted area so you know just how dark you need to go. Common mistakes I see is to just not go dark enough and too afraid to go dark. Make sure you really go as dark as you need to and that will really help bring your drawings to the next level.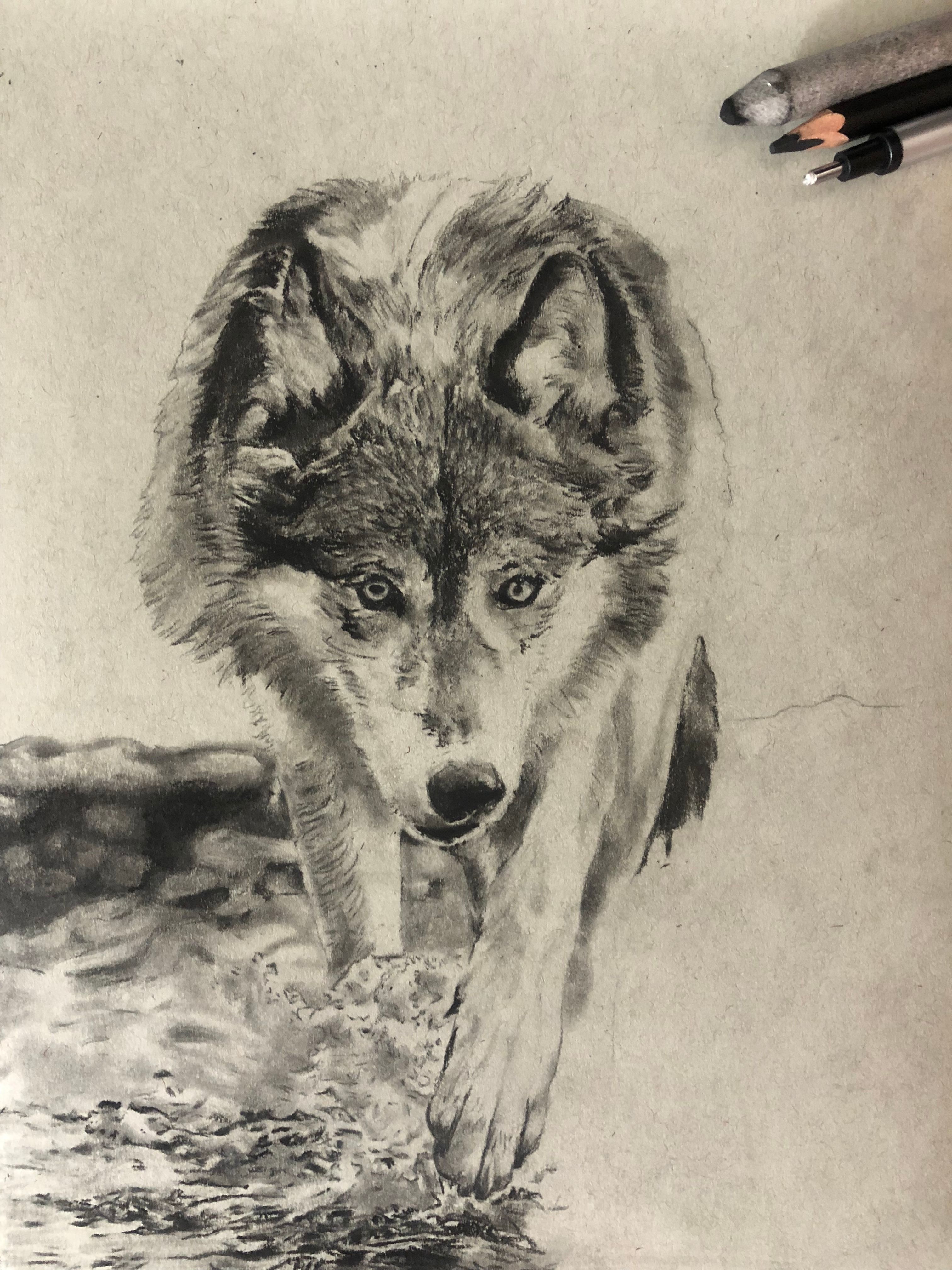 Tip #5 is to focus on your shading, when it comes to shading it can be really difficult and the most common mistake I see people make is they go too hard on that pencil straight away. So whether that's graphite charcoal, color pencil, no matter what people go too hard on that first initial layer and the whole thing to get soft shading is by layering so when you have your shadows and your highlights you want to softly transition between them. If you're doing realism you don't want any harsh outlines. Don't outline any part of your animal unless it is a really harsh edge look at your reference photo. 9 times out of 10 is going be a nice soft transition, so really practice layering and blending.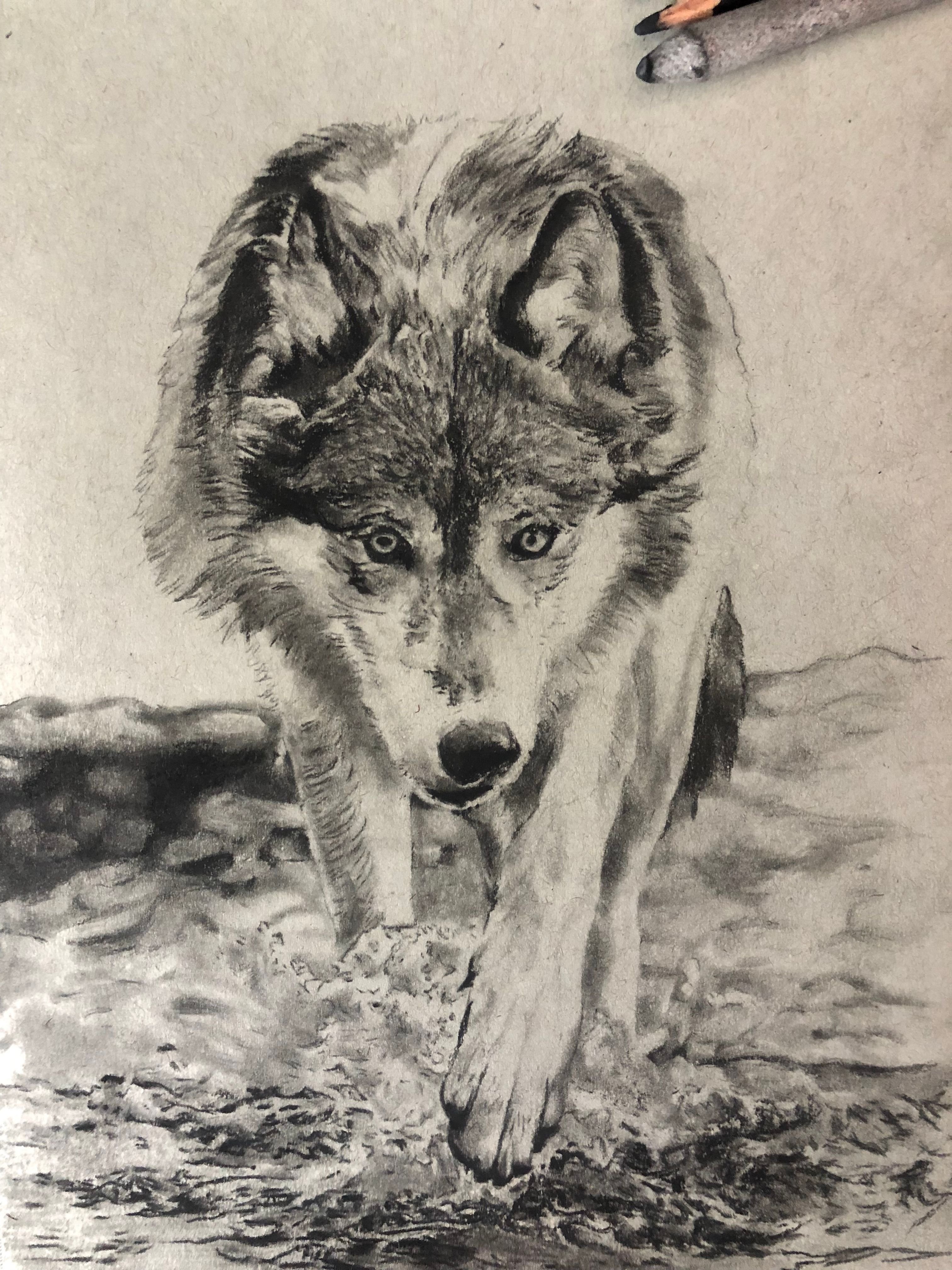 Tip #6 is if you're drawing fur you need to focus on the direction that the fur is going in. If it changes direction you need to do that and replicate that in your artwork. And you need to think of it in terms of clumps and with feathers, you need to focus on layering those feathers so it looks like the feathers are stacked up on top of each other.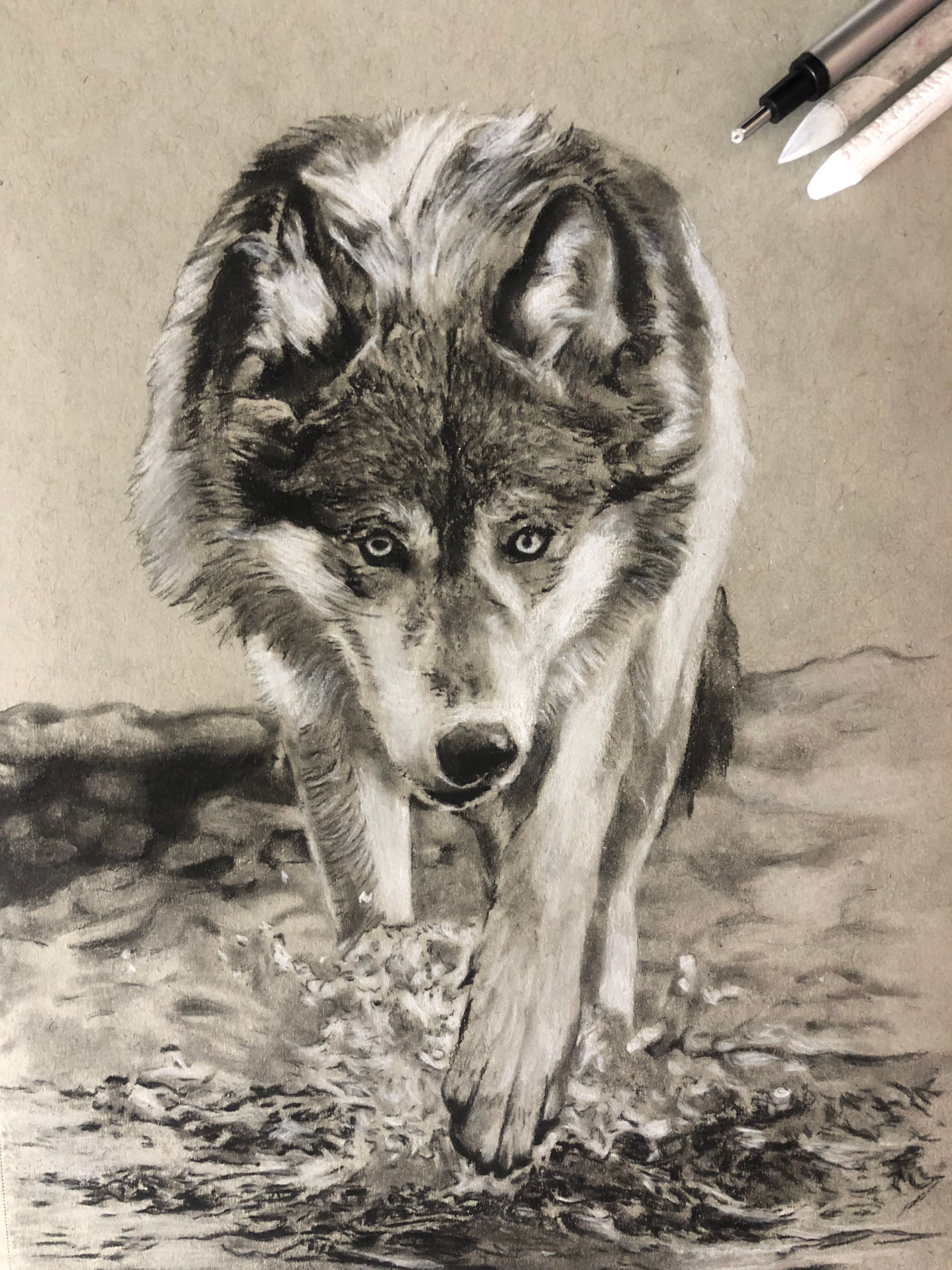 Tip #7 is to concentrate on the details when it gets to the final stages you will want to focus on all of those details look at your reference photo and just spend even more time building up the details on the fur and on the eyes. If you're adding a background, use one that complements your animal so you might need to have a blurred background that's what I like to do with my animals. I like to have the animal in the foreground looking really striking and crisp and soft focus background. You don't want to have too much of a busy background otherwise it will take attention away from your animal.
Tip # 8 is just to work slower, there's no rush when you're doing this. Take regular breaks. I see a lot of people make is once they're doing a lot of fur in one sitting, you'll start spending a lot of attention may be on the face but when you get the rest of the body you might find it bit tedious, you get bored and you do it really quickly and you're not as focusing as much attention on the rest of the fur as you would have initially done with the face. Every part of the drawing is just as important to spend an equal amount of time on it. If you feel like you're getting impatient, step away from it, take a break and come back to it with a fresh pair of eyes. Anyway, that's my 8 tips for drawing animals. I hope you enjoyed them and found them useful.