---
After entering in @jungwatercolor's BeLikeWatercolor contest, it's inspired me to continue to play with traditional tools. I'm actually having a hard time sticking to one project. Shoutout to @jungwatercolor and @semipermeabile for coming up with such a fantastic contest. They've got a new theme for the week which is "Flower Power" so be sure to check it out and join in on the fun!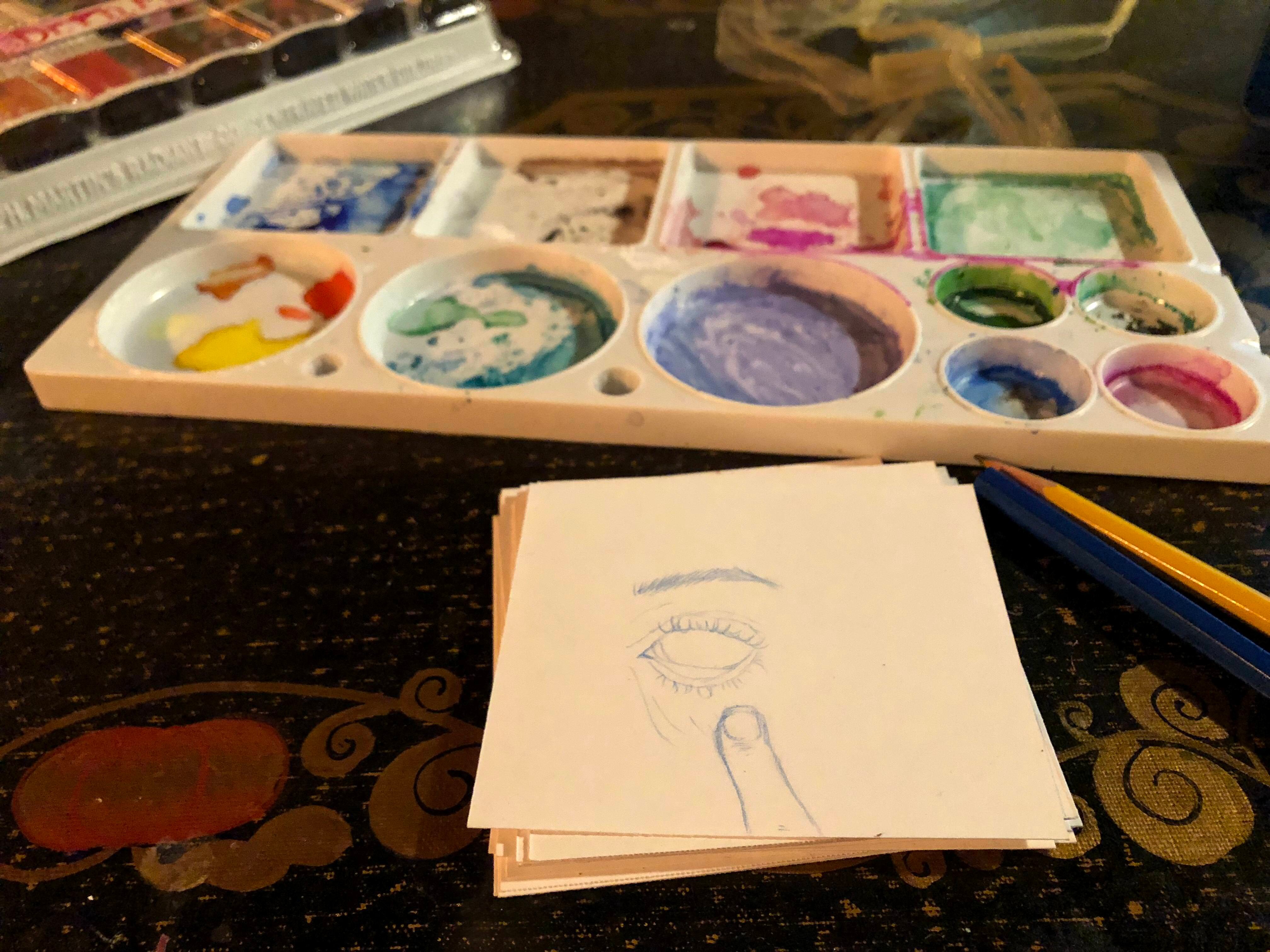 I'm trying to get myself to use up all the extra paper that I cut up.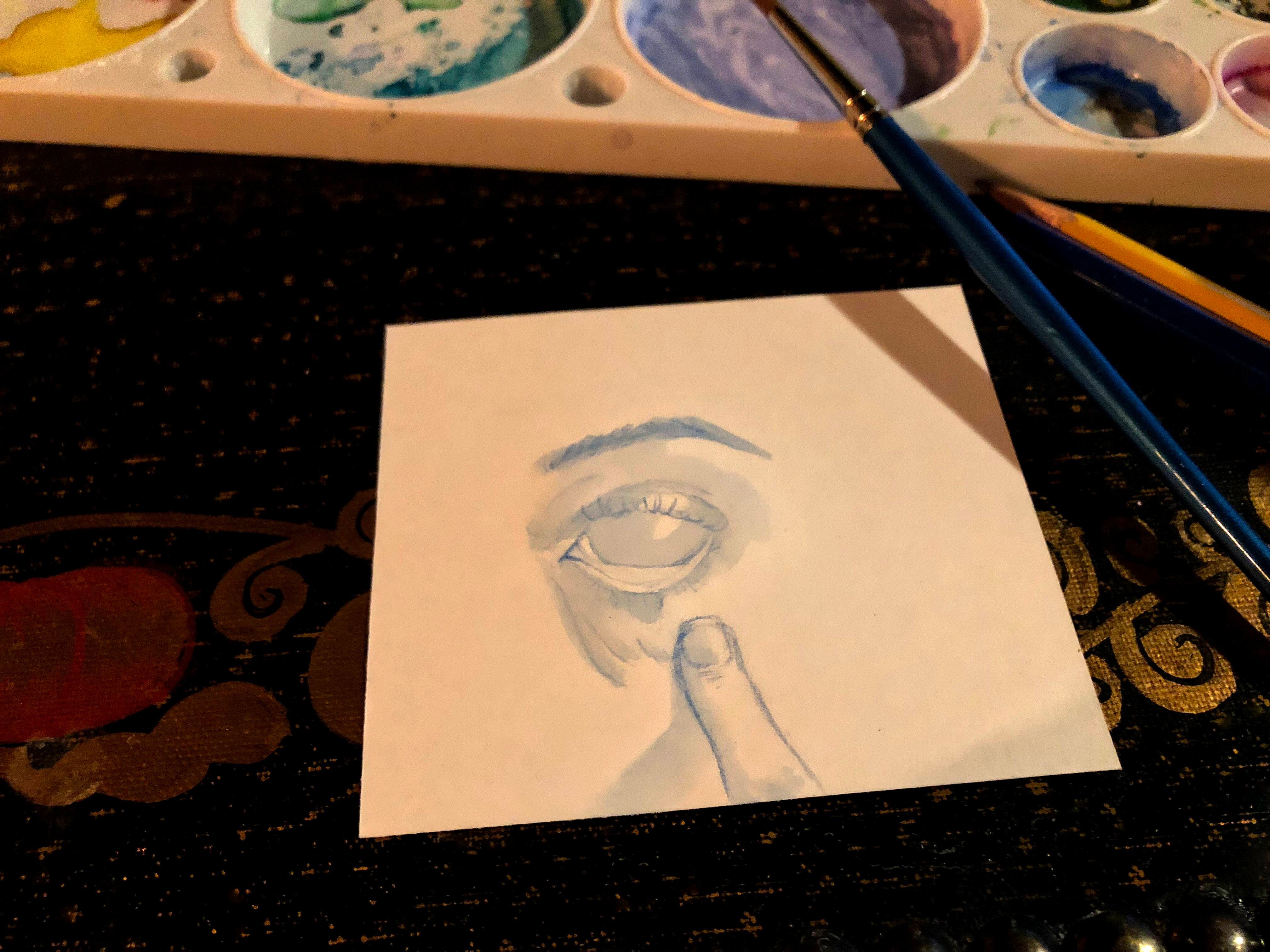 Two days ago I found myself feeling restless so I started sketching something random. The finger in this image looks really funny but it doesn't bother me too much. It's all practice anyway.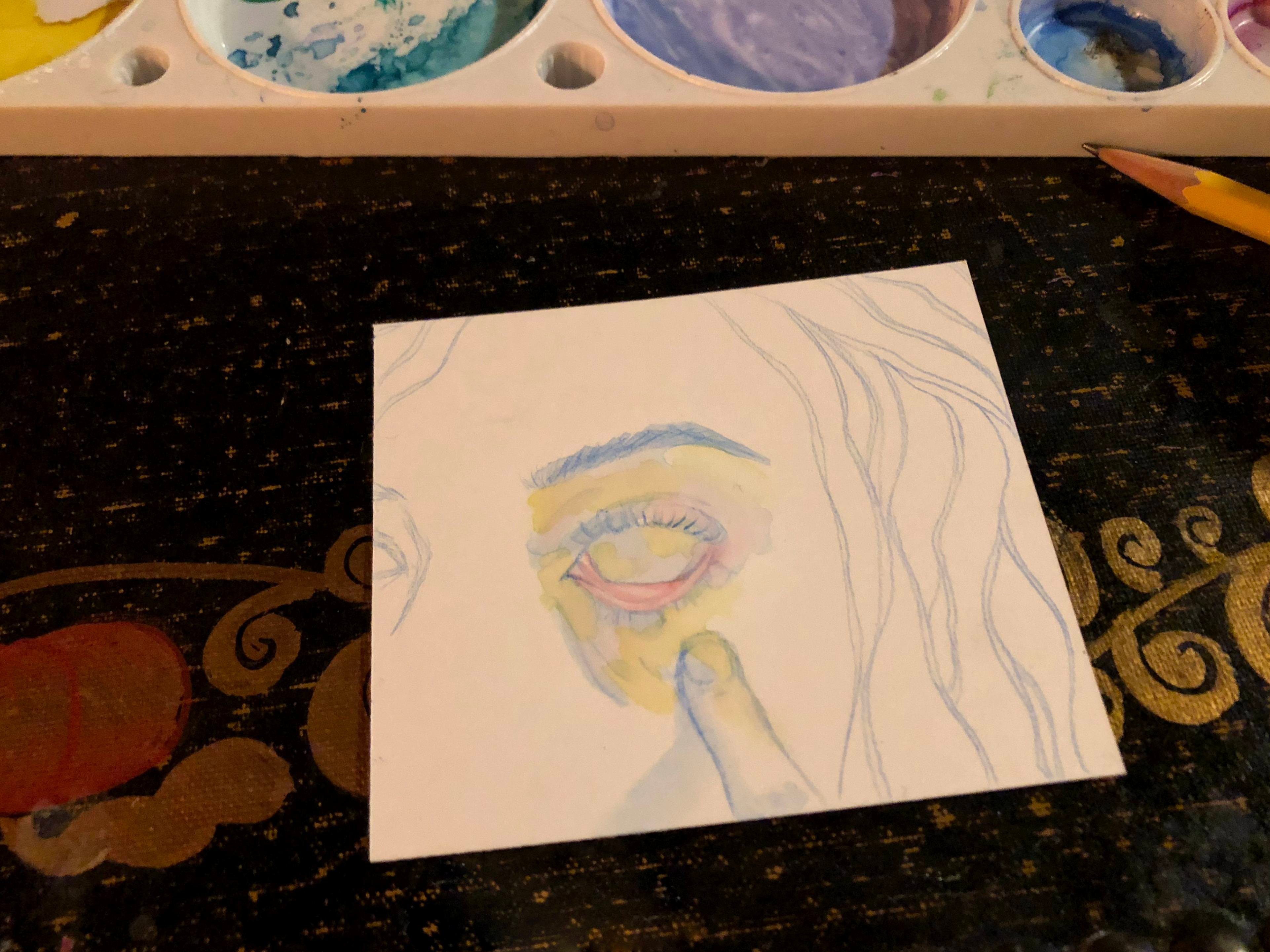 I started mixing in colors and then building it up. I got to a point in the last image where I felt like I took it too far. I was too heavy handed. Next time I'll try something new by painting on a background and then sketching on top. I'm planning on experimenting with watercolors more. I've seen a lot of really cool techniques for watercolor but I want to take my time to get to know myself while working with this specific medium.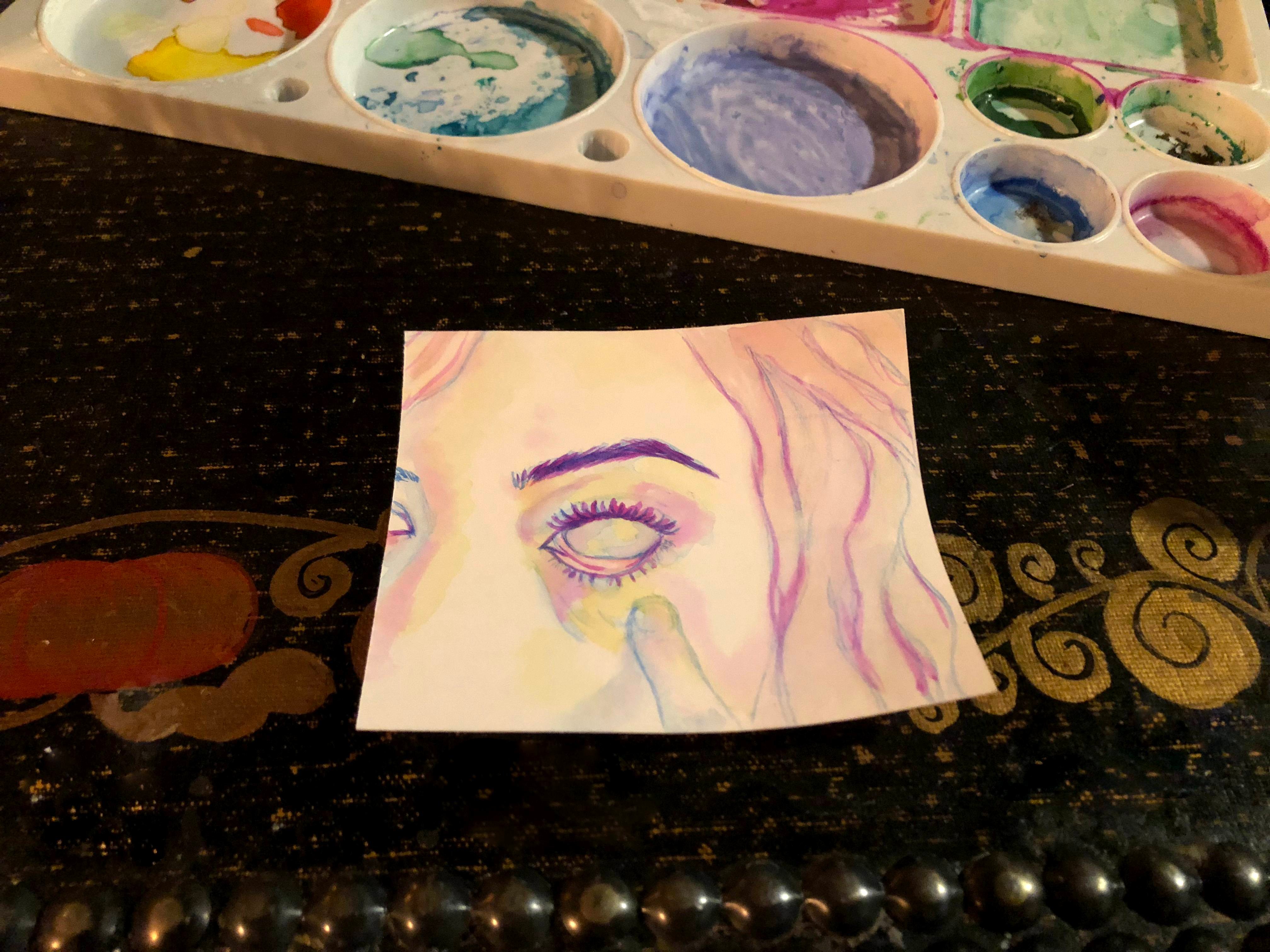 In the first image you'll see that I had a lot of fun sketching a feline looking girl and a hand study. I didn't have the heart to paint over the sketches in fear that I'd ruin them. I might start carrying a little sketchbook with me for the days when I miss my real pencil. 
Tonight I'm going to be working on a sculpture that I started last night. I may do another post later to share what I've gotten done so far. 
---
Thanks for stopping by to check out my work!
How's your day? 🦊