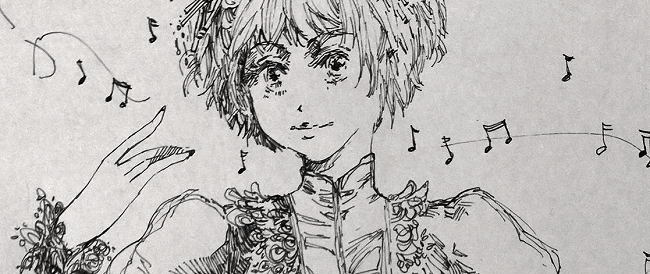 Hello, hello~
I was away for a week and a bit and now I'm back :) ! Yay~ How is everyone doing? :D
It's really getting quite cold and windy and rainy in my neck of the woods! Autumn is truly here, and I am happy~ Hahaha~ Yep, I'm an autumn and winter sort of spider :D
Have you all seen Avengers Endgame yet? And are you all caught up in the latest Game of Thrones' episode???
... dont worry! I will not spoil anything in my blog! But I did see Endgame and I am all caught up with GoT and I'm just saying that April 2019 is pretty lit :D
Anyway, I had NO internets for the length of time that I was away and I also avoided drawing entirely so this is my first piccar since I have returned. I used the cheap fountain pen from DAISO and though it does make nice lines, this was the one that got kind of 'broken' because I took it with me into the aeroplanes and the cabin pressure made it leaky and today just as I had forgotten this problem, this pen reminded me of the annoying leakiness when I pulled my fingers off it, they are black and dirty :(
.... The girl doesn't care though ! She's happy as she is trying to dance to the music :D :D :D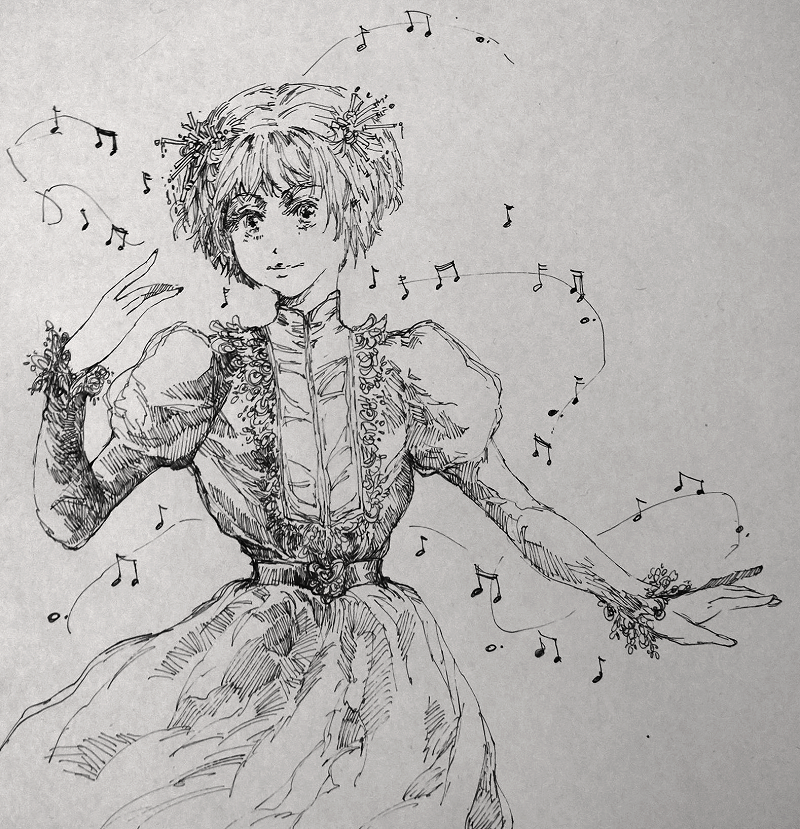 Alright! I had a trying day at work today... I think coming back to work after a vacation is always rough to be honest XD... My inbox is exploding with unresolved tasks and so I spent the day working through clearing my emails. It's a pain > __ <
I hope the week will get better once I feel like I'm on top of my responsibilities again \o/
Step by Step
Step 1: Eyes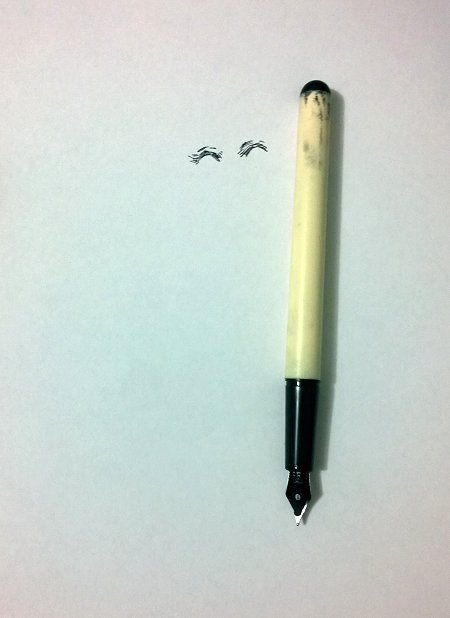 Step 2: Face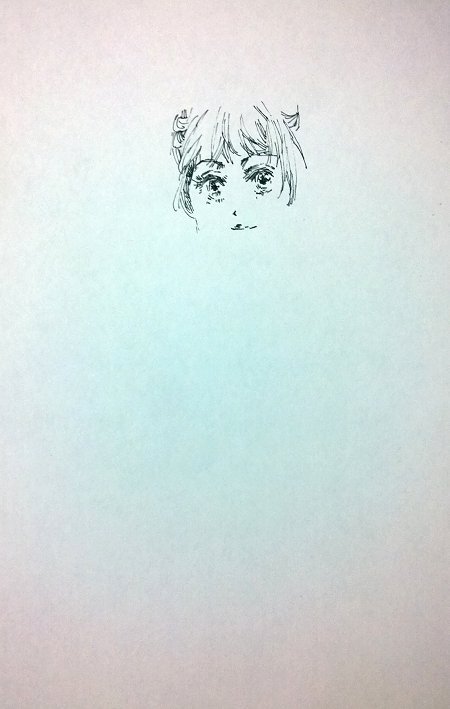 Step 3: Torso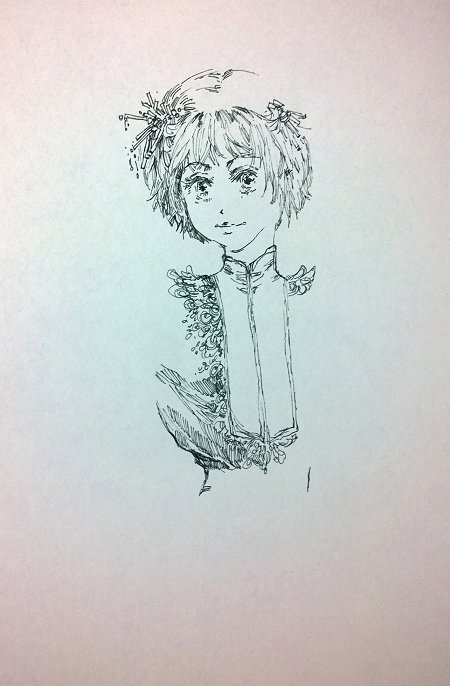 Step 4: Hand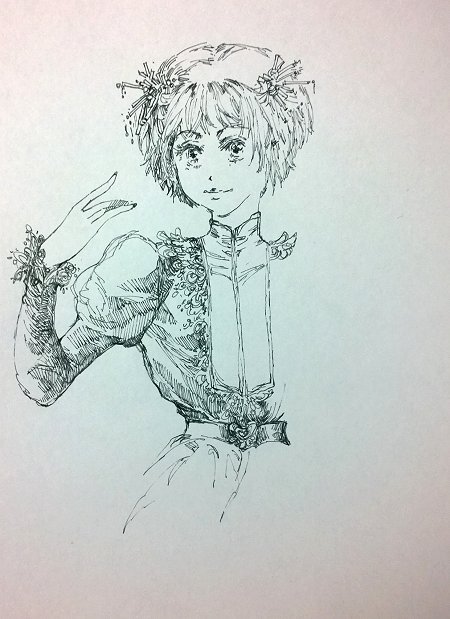 Step 5: Skirt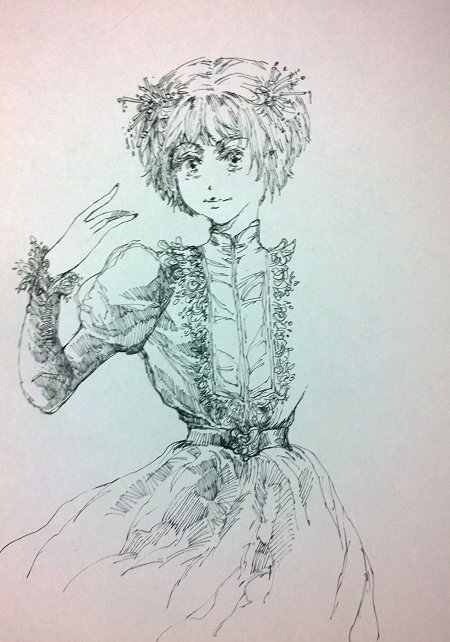 Step 6: Other arm, and music effect, and DONE~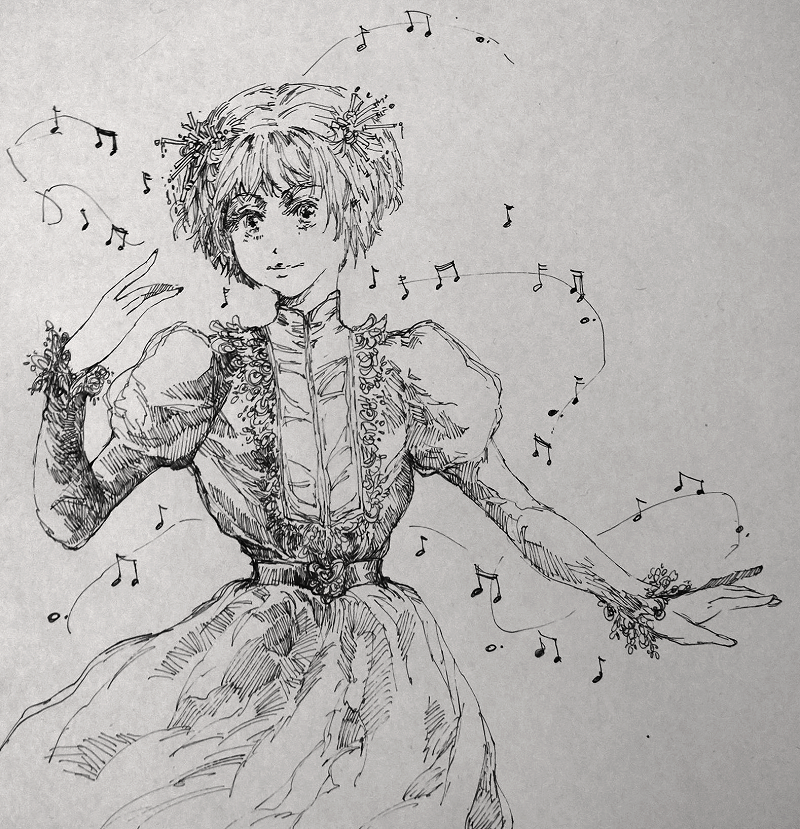 Why must this pen leak so badly :( I really like how it makes lines~ Aaaaah~ ; __ ;
I am feeling a bit tired lately, too. Maybe I need to re-orient where I spend my time and efforts into, so if you notice a bit of a quieter spider, it's because I'm trying to reflect on what I really want to be doing and where my heart really is :) But, I'm still here, so worry not and if I can help with sommit, as usual, just let me know in the comments section below !
Finally, it is almost three months from where I delegated 200 SPs to @arrr and @sadheaven and I think they both have blossomed in that timeframe :) Good job, @arrr and @sadheaven! I will retract the SPs on 6 May 2019 and I will be looking for new joiners who are committed to grow like these two :D They can now, I believe, stand on their own feet, free from the shackles of Resource Credit constraints, without needing the delegations :D
Some updates!
@c-squared's art contest - we have deliberated over the entries and i am drafting the winners' post very soon! Thank you so much for you patience, everyone <3
@archdruid's contest - i will look through the entries as soon as i can and then will discuss with @elfranz, the dragon of awesome, and we will also announce the winners very soon... again, appreciate the patience~
That's it for this post~ :D :D :D

Steemit Art Class
Wanna join the arting bandwagon? :D All is welcome \o/
Check out @shibasaki's blog where he has published many watercolour videos, pick one and then create a post with your result :D Anyone can join in ! You don't HAVE to do them in watercolours if you don't have watercolours~ Do them in pencils, or inks, or pastels, or even digitally and then tag me with an @veryspider at your post and I'll give your post a shout out in my next article, for sure :D
I might try to do something further with this art class initiative in the future, but I need to pace myself as I've got this habit of taking too much on :3
See you next time, friends o/

Artists' Highlights with C2
On another note, please check out this article that I wrote for the @c-squared's Artists' Highlights a few days ago :) Please check it out! I am featuring TWO artists at a time, and the seventh pair is: @azbeen and @barbara-orenya :D
Log
Issue 1: @Arrr and @thilah
Issue 2: @EdgarUVM and @Zsolt.Vidak
Issue 3: @chrisdyer and @sanderjansenart
Issue 4: @elenasteem and @patschwork
Issue 5: @nyarlathotep and @carlgnash
Issue 6: @mikkolyytinen and @nekromarinist
Issue 7: @azbeen and @barbara-orenya
copyright @veryspider. all rights reserved.
(that means DO NOT USE unless you got my say so in writing!)

To all of you artists out here at Steemit! Hello~ If you ever are lost and lonesome, please join Steem Artists at our discord chat: https://discord.gg/ENN8KCb

We network with fellow artists here on Steemit and we help each other succeed :) Come and say hi~ ^ __ ^


https://i.imgur.com/JUeQGXj.png https://i.imgur.com/vMfStQS.png https://i.imgur.com/a8UH2Xe.png https://i.imgur.com/7ADfnbb.png https://i.imgur.com/MQ7zbPM.png https://i.imgur.com/2DpXSnW.png


curator for OCD, curie, and c-squared (and c-cubed), helpie, archdruid and akibasteem - member of powerhousecreatives