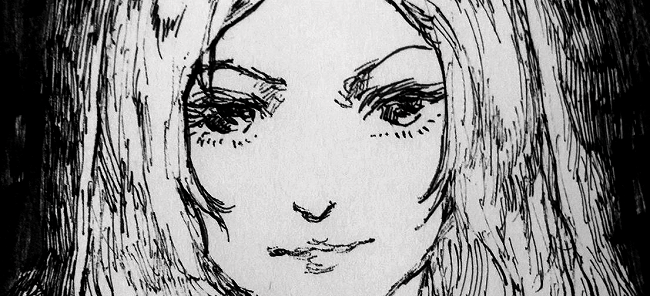 @acidyo told me to post more, so those of you who doesn't like my contents, I hope you are no longer looking into what I'm doing and how I'm doing at Steemit . __ . And if you are still looking and seething, I don't know what to tell you but you'd be happy to know that the damage is done months ago, I have branched out of Steemit and am scaling down on my energy spent on this platform. So, be happy.
OKAY, that aside, how is everyone doing? :) Weekend's already done for me and I hope the week ahead will be a good one :D I didn't do much this weekend, haha, I didn't even get to do some stuff I thought I was going to do, even after the helpful hints from @ryivhnn hahaha (sorry fyn . __ .;;;;;) but I'm going to at least start using the #palnet tag cuz that's easy to do XD I like things that are easy to do :D
So, to continue our ZODIAC journey, I've drawn CANCER for today's post :)
Disclaimer: I dont actually follow horoscopes so, please be gentle if you're a serious zodiac reader . __ . For me, I'm just trying to draw their personas with this series :3
Cancer
Cancer is the 'fourth' zodiac in a given calendar year, it covers the periods from June 22 to July 22. You'd know it by its animal assigned to it, which is the CRAB :D and naturally its element is WATER cuz crabs live in water, right XD It is ruled by the MOON.
Again, I know little to nothing about actual horoscope reading, so most of my sources come from Wikipedia from where it says that the name of this star sign comes from a GIANT ENEMY CRAB called Karkinos who harassed Heracles when he was fighting the Hydra :O
Apparently it is one of the six negative signs and by negative they meant the even ones (or also known as the receptive ones, feminine and nocturnal). I think some words carry a lot of connotations and positive and negative paint things funny in our heads, but probably it is best to think about it in terms of duality, and Cancer belongs to the YIN sphere (as opposed to the YANG). Mmmmm.... Don't take my words for it, though, I know very little about astrology XD;
Here is CANCER: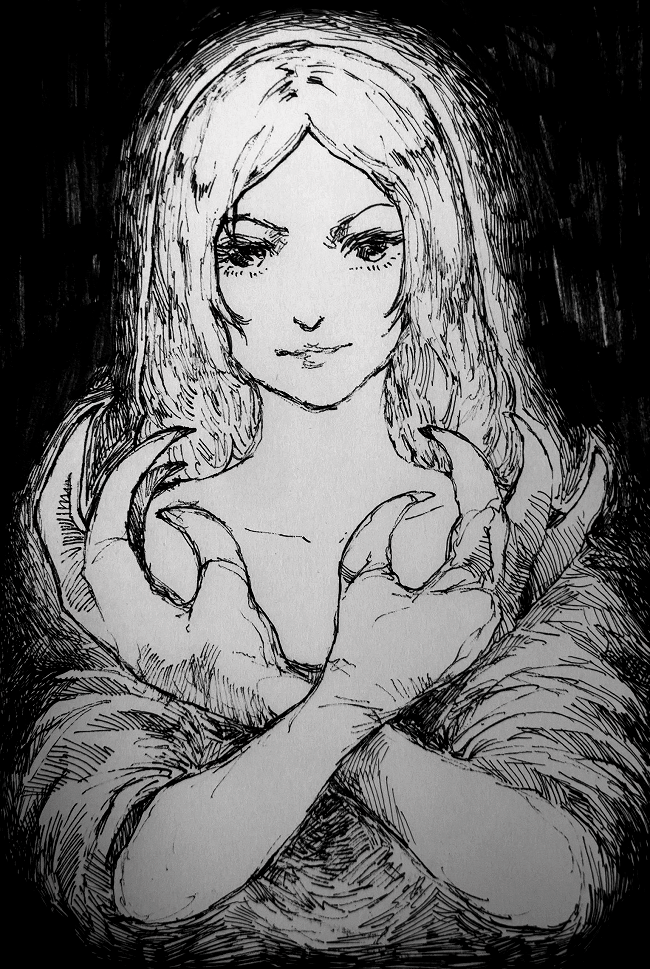 So there you go, fourth one in the series, and the next one should be LEO.
I drew the star sign with a Lobster Girl, cuz CANCER can also be represented by the lobster instead of the crab in antiquity times, and besides the legend of the Lobster Boy) has reached even my knowledge when I was watching the series American Horror Stories a while ago.
As for news from the #gaming side, I'm drafting the post to launch @archdruid's next round in celebrating gaming history :D We will go back in time again, and this time to awe at what gaming was like in the 90s! If you are a gamer or has played any games in the 90s, this will be a good one to participate in ! :D :D :D I bet there's loads of us who grew up in the 90s on this platform, so I'm hoping to see good turn out for this one !
Anyway, as usual, let me know how you are doing in the comments below and see you all next time, friends o/


Steemit Art Class
Wanna join the arting bandwagon? :D All is welcome \o/
Check out @shibasaki's blog where he has published many watercolour videos, pick one and then create a post with your result :D Anyone can join in ! You don't HAVE to do them in watercolours if you don't have watercolours~ Do them in pencils, or inks, or pastels, or even digitally and then tag me with an @veryspider at your post and I'll give your post a shout out in my next article, for sure :D
I might try to do something further with this art class initiative in the future, but I need to pace myself as I've got this habit of taking too much on :3

Artists' Highlights with C2
On another note, please check out this article that I wrote for the @c-squared's Artists' Highlights a few days ago :) Please check it out! I am featuring TWO artists at a time, and the eighth pair is: @rachelsvparry and @jankasparec :D
Log
Issue 1: @Arrr and @thilah
Issue 2: @EdgarUVM and @Zsolt.Vidak
Issue 3: @chrisdyer and @sanderjansenart
Issue 4: @elenasteem and @patschwork
Issue 5: @nyarlathotep and @carlgnash
Issue 6: @mikkolyytinen and @nekromarinist
Issue 7: @azbeen and @barbara-orenya
Issue 8: @rachelsvparry and @jankasparec
copyright @veryspider. all rights reserved.
(that means DO NOT USE unless you got my say so in writing!)

To all of you artists out here at Steemit! Hello~ If you ever are lost and lonesome, please join Steem Artists at our discord chat: https://discord.gg/ENN8KCb

We network with fellow artists here on Steemit and we help each other succeed :) Come and say hi~ ^ __ ^


https://i.imgur.com/JUeQGXj.png https://i.imgur.com/vMfStQS.png https://i.imgur.com/a8UH2Xe.png https://i.imgur.com/7ADfnbb.png https://i.imgur.com/MQ7zbPM.png https://i.imgur.com/2DpXSnW.png

curator for OCD, curie, and c-squared (and c-cubed), helpie, archdruid and akibasteem - member of powerhousecreatives