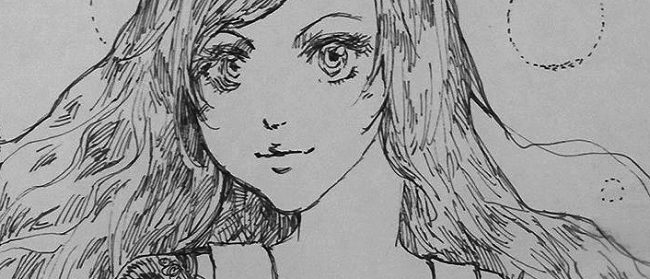 Hello, hello :D
How is everyone doing? It's already March in 2019, and I hope your year has been going well? Keeping up with your New Year's Resolutions??? Me, I'm doing as usual, spidering around steemit, littering with comments and trying to support as many people as I can :) I think I'll break 20,000 comments in April.... XD
As the title says, Gifti is back!... With more gifts :D Yays~
I'm keeping the same structure with the first post, because why not, so here is the layout:
Gifti Notices You: Highlighting an under-rewarded Steemian
Gifti Helps Fun Stuff: Shout out to contests and other initiatives, sponsoring prizes, etc.
Gifti Loves New Joiners: Delegations to help new comers overcome RC constraints :)

So without further la-dee-dah, let's get to the gifts!!!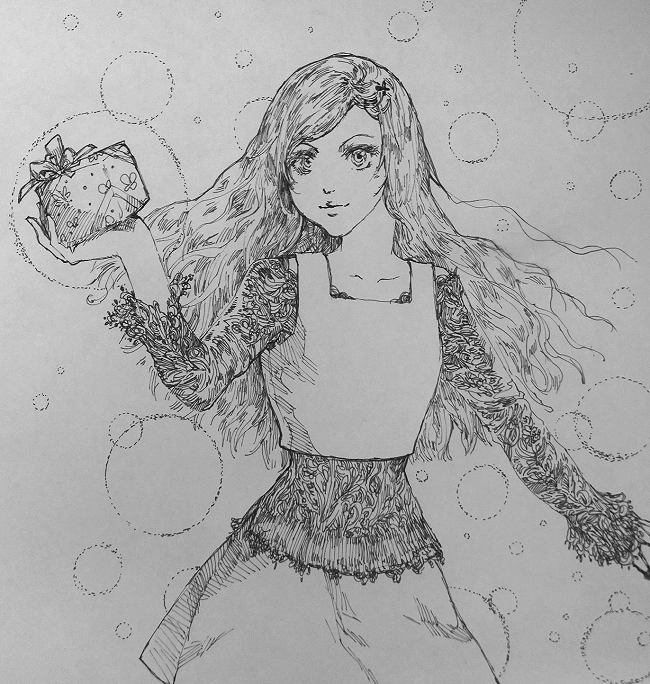 Gifti Notices You
This is going to be a section where I will highlight Steemians that have been overlooked, and yet despite the lack of notice, these Steemians faithfully generate valuable contents and push along without asking for attention or rewards. Their blogs might be modest and does not pop with pomp and glamour but there is faithfulness and sincerity to them.
In the last post, we met @antic, and for the second Gifti's post, I want you all to meet: @klaut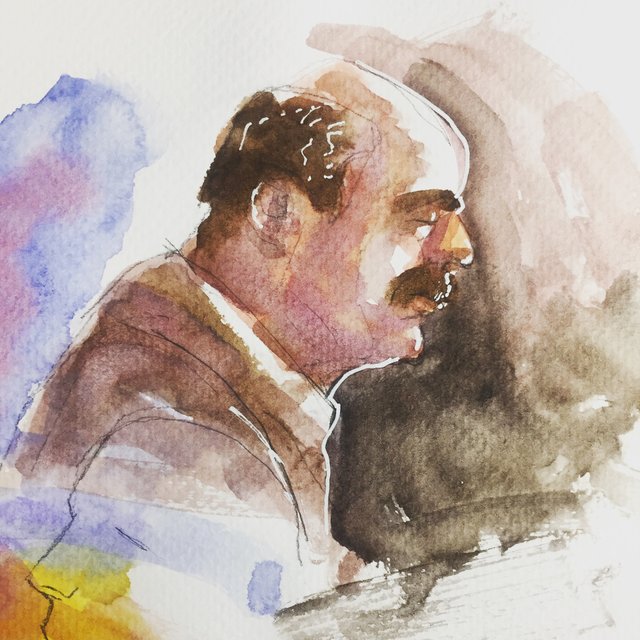 @klaut draws. @klaut draws really nicely but they are largely undiscovered, earning cents for most of their posts, despite the quality and sincerity in their pieces. To be frank, there is not a single post that @klaut had done that break more than $1 payout. So if you can spare some kindness, please go and check out @klaut's blog and show 'em some love :) They are obviously not on Steemit for fame or money, but to share with us their artworks and these are the kinds of Steemians that needs a bit of notice, don't you think? :)
Gifti helps fun stuff!
This section will be where I've ran into things that some Steemians might be doing that are trying to create engagement or fun, and which may be too small for general hype or notice. And Gifti will be trying to either signal boost these things that I stumble across or sending some resources to help generate some excitement and involvement from others :)
Last time we met @hedidylan's really cute contest, titled the "Name Me" contests and Gifti matches @hedidylan's prizes so that the prize for coming up with a name for her characters totals 0.50 steems. This contest requires no drawing abilities or any special talents, you just need to come up with a name suggestion for her character :) It's small, but it's fun, and it creates engagement :D
I sent over the prizes for Round 6 and Round 7, and if you're looking to participate, Round 8 is currently on!
@hedidylan is looking for name suggestions for this fellow: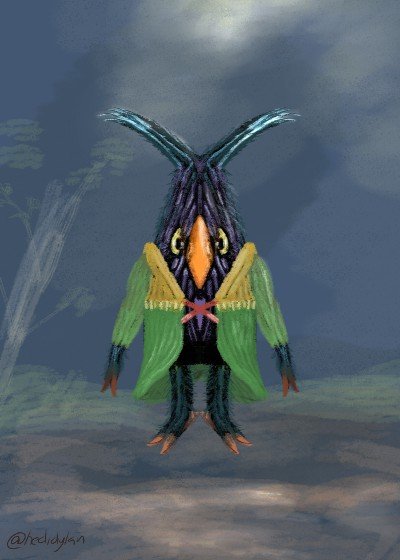 If you have some potential names that pop into your head, head over to the contest and drop your suggestion :D
...okay, that is now an on-going contest that Gifti is supporting, but let's pick up a new and exciting initiative for this Gifti's second post, shall we? Let's see what Steemians are up to and let's see if we can help out good things happening :D
Please check out @creativestreet's charity that tries to raise funds to publish free colouring books that will be distributed to children studying art, and they are looking for artworks that can be included in their colouring book.
I am boosting the prize pool of their contest... But more pressingly, I didn't realise that maybe signal boosting this was more important than putting some steems into the prize pool, because now I look at the post, it might be that there is little participation :(
But! They did gather 14 artworks so far, and @longer and @jenina619 have contributed with their beautiful artworks, which you can check out in this post: HERE. Talented and very generous, both of them! And if you have inked works, you can totally help out too :)
@aalagenesis, if you're still looking to get this project off the ground, let's reboot the contest :D If you need visibility, I'm gonna signal boost the contest post the next time you drop it <3
Also, you can have any of my inked pieces for this project, of course!
Gifti loves New Joiners :D
And last but not least, I often heard from new joiners that it is very difficult for them to engage on this platform because they keep running out of mana to do anything with. So I've been delegating Steem Powers to new joiners to help them succeed at Steemit :)
At the last Gifti's post, these new joiners have been sent delegations:
@Arrr - 100 Steem Powers
@SadHeaven - 100 Steem Powers
@platyfolio - 50 Steem Powers
And now, Gifti is happy to report that a further 50 Steem Powers have been delegated to @aerozopher :D !!! A brand new talent to the platform, and an incredibly talented one, at that :) He's also friendly and active, and if I were you, I'd keep an eye out for his upcoming project that is making a comic, called "Thorns".
I hope Gifti will continue to be able to delegate these small helping hands for new Steemians in the future :) I don't have very much left in my pocket, but I will do what I can, when I can :)
For now, I am looking to delegate another 50 SP to a new joiner, and since I'm passionate about arts, the criterias I'm looking to support are: Engagement and Talent. If you have come across a talented and engaged new joiner, please comment below and I will be sure to check out their blogs!

Alright, that was Gifti's second post :D
I will bring her back when she's got new pressies to hand out, and I hope she will be of some use to Steemians :D
And now, to close the post, I've got the step by step for the drawing~
Step by Step
Step 1: Eyes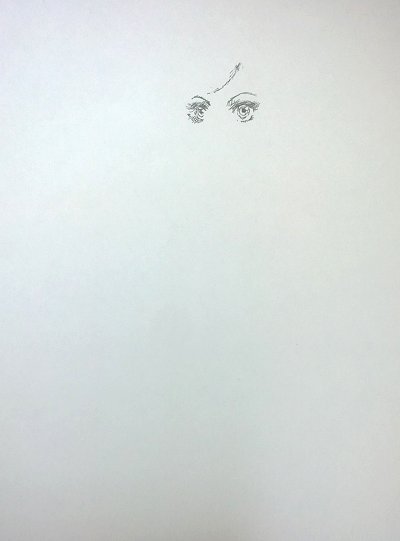 Step 2: Head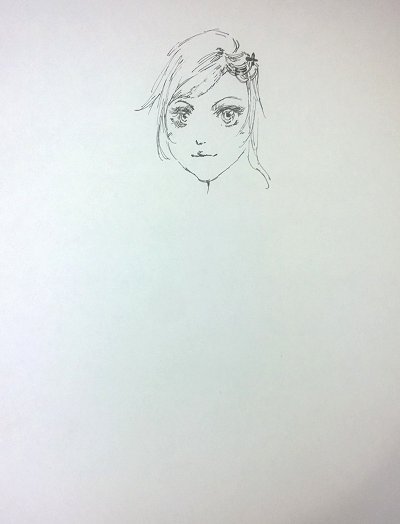 Step 3: Torso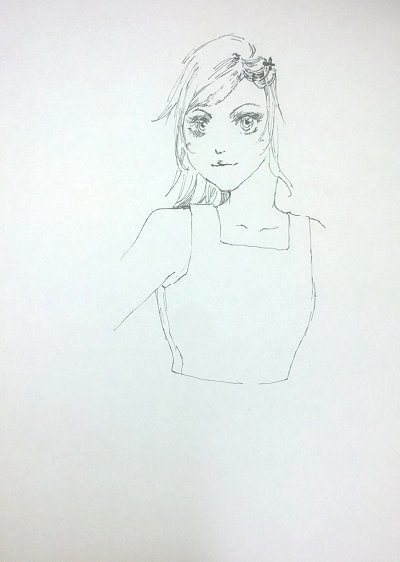 Step 4: Basic pose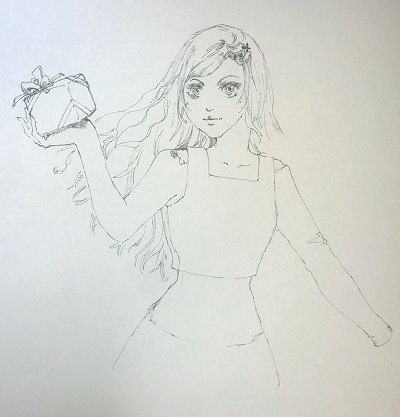 Step 5: Detailing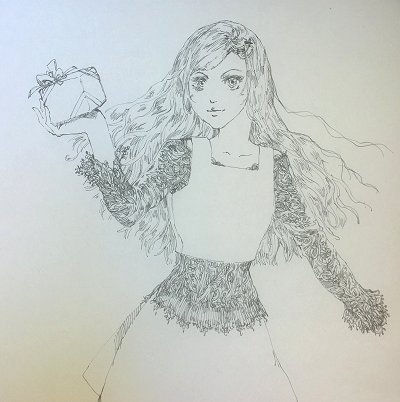 Step 6: Shading and added effects and DONE \o/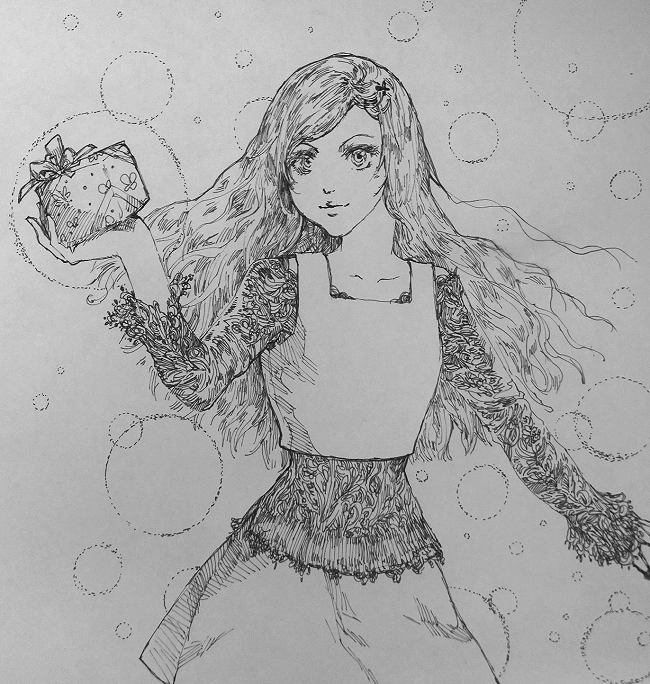 Right, so I've already got a few things in the pipeline that I'm doing to help out a few other friends, so be sure to look out for Gifti's third post in the near future :) And, as always, if there's something you think I can do to help, or if there's someone out there in Steemit creating good contents, let me know, and I'll definitely check them out :)
A small shout outs to close:
Thank you @sgbonus for prompting me to check out @braaiboy's "Meaty Mondays" contests :D I have very little knowledge of fooding so I was a bit useless, but I wanna shout out anyway, just in case some of my followers would like to participate in this very fun contests with VERY attractive prizes (steem monsters packs, SBI shares, upvotes !!!!)
Contests held by #powerhousecreatives members!!! Check out these various contents, people :D They cover many genres and you have a lot of high-engagement Steemians here to connect with :D

Steemit Art Class
@shibasaki has published a new lesson also, and it is about drawing strawberries, so I will try to draw berries soon :D Again, I invite any of you who's interested to join the art class to watch the video and maybe join in :D Just tag me if you do join and I'll give you a shout out in my next post for sure :D
Alright, friends! That's a looooooong enough post XD
See you all next time o/

Artists' Highlights with C2
On another note, please check out this article that I wrote for the @c-squared's Artists' Highlights a few days ago :) Please check it out! I am featuring TWO artists at a time, and the fifth pair is: @nyarlathotep and @carlgnash :D
Log
Issue 1: @Arrr and @thilah
Issue 2: @EdgarUVM and @Zsolt.Vidak
Issue 3: @chrisdyer and @sanderjansenart
Issue 4: @elenasteem and @patschwork
Issue 5: @nyarlathotep and @carlgnash
copyright @veryspider. all rights reserved.
(that means DO NOT USE unless you got my say so in writing!)

To all of you artists out here at Steemit! Hello~ If you ever are lost and lonesome, please join Steem Artists at our discord chat: https://discord.gg/ENN8KCb

We network with fellow artists here on Steemit and we help each other succeed :) Come and say hi~ ^ __ ^


https://i.imgur.com/vMfStQS.png https://i.imgur.com/2DpXSnW.png


curator for curie, and c-squared (and c-cubed) - member of powerhousecreatives