Bribed someone to create some collectibles which I may be bribed for and/or use for bribes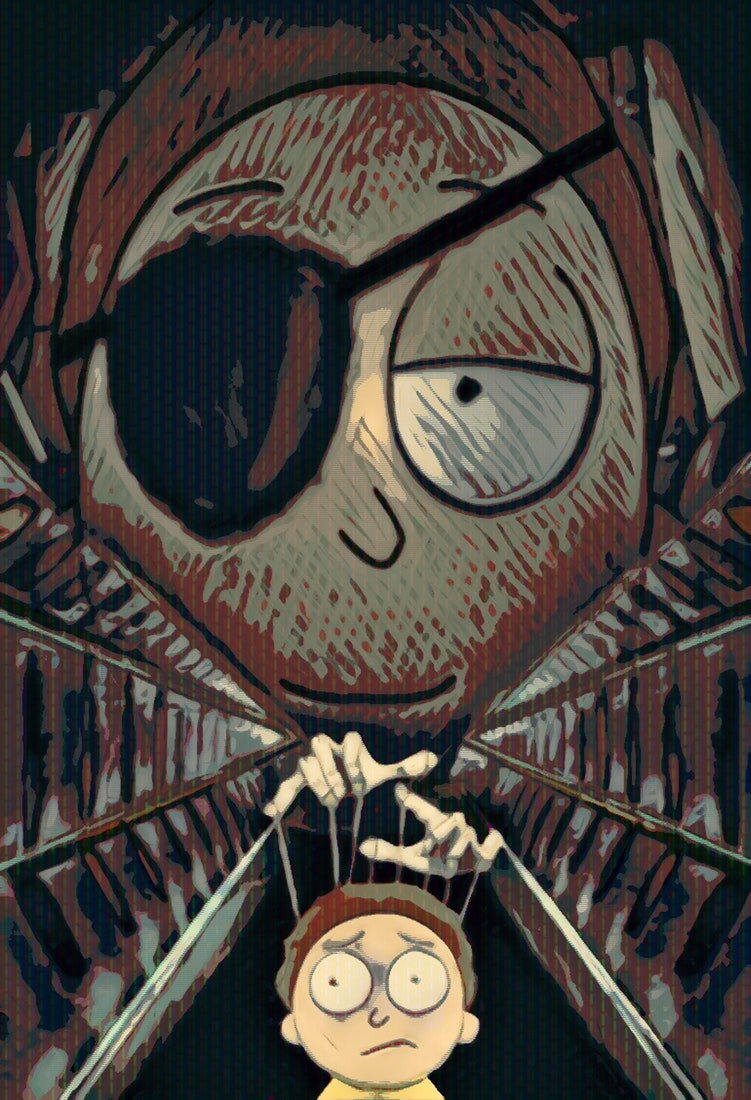 Morty and the Strings - VG dedicated version
This artwork is a VG collectible which you may bribe for, make an offer, or offer a bribe for!
There's apparently a very interesting puzzle coming out tonight, and to play, one requires $MORTY tokens. $MORTY tokens were created as a "joke" token on the EOS network, similar to Doge and SHipple. The only way to acquire $MORTY tokens is to enter their Telegram (or other social media) channel and say "I AM HERE TO BE BRIBED" and share an EOS address. Then, the MORTY holders will either bribe you immediately, or ask "SHOW ME WHAT YOU GOT". In which case you'll use whatever skills you have to impress them. I went through this procedure, and one of the $MORTY holders, Virtual Growth (VG), asked what I had. This artwork is what I had ;) I'm creating one version as a unique token here on SuperRare, and the other as a 10 edition token on KnownOrigins. All 11 copies are then sent off to Virtual Growth, for them to do with as they please. GLORY TO THE BRIBERS !
MORTY$ - Intergallactic Facebook Group
MORTYS Telegram group
@MortyTokens on twitter
1000 $MORTYS bribe to join the groups and pages above and offers for whatever you may be bribed for for positive fun!
Looking to bribe anyone to sell me their SteemMonsters cards and/or other blockchain collectibles and game items for a bribe and possibly other tokens like DROID tokens! More on this over time, or feel free to reach out with (good) offers!
Best,