Another Oil Painting I did to share with you.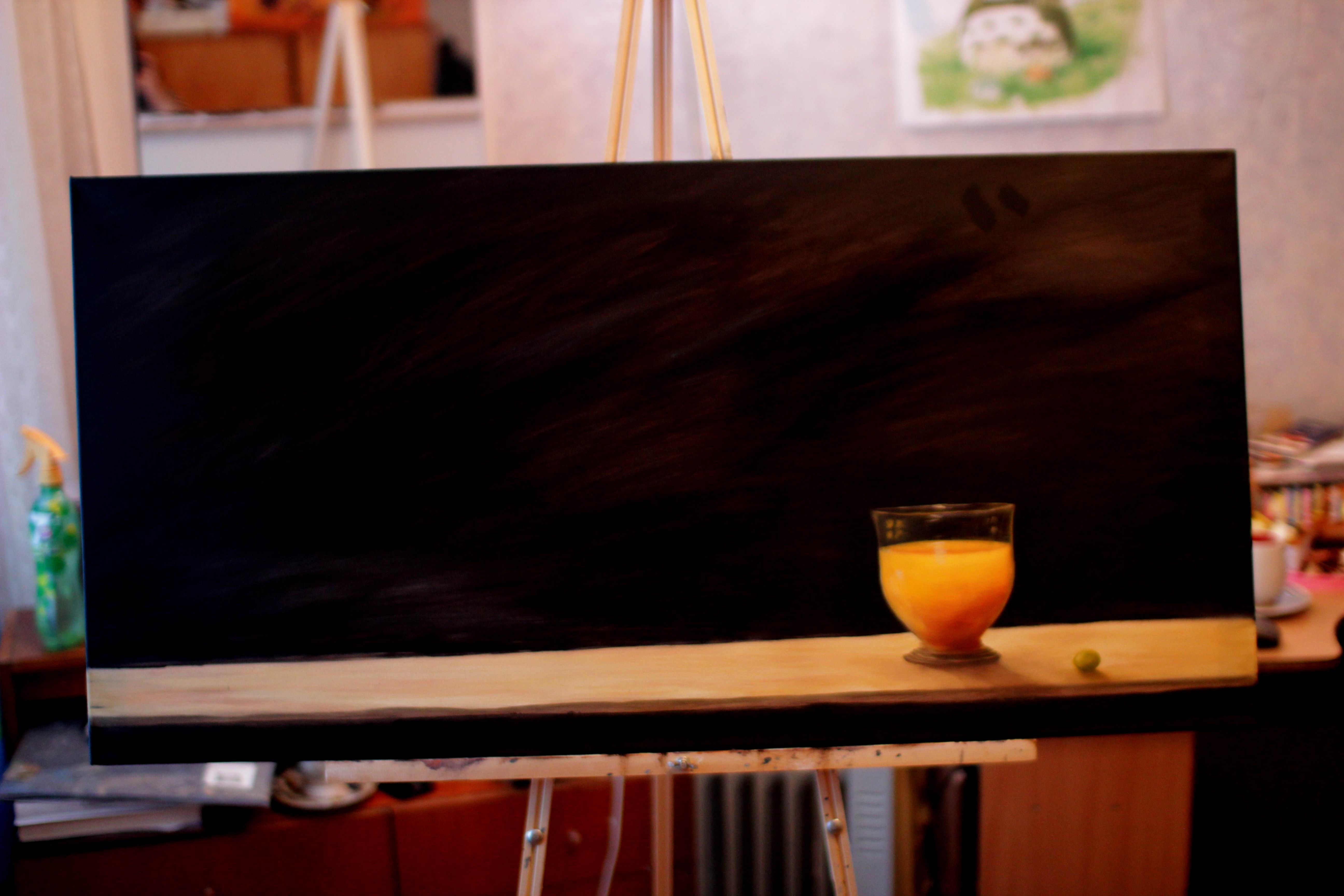 This one is quite a conceptual minimalistic one.
Love such works, but don't seem to encounter them too often.
So I just couldn't help but to create one myself! )
The most crucial part was getting the composition right. Putting the only two objects - a glass and single grape - in a perfect place. Did several preliminary sketches to see where exactly I feel they should be put. And finally worked with oils in traditional calm quite realistic technique. Impresionistic technique I felt wouldn't work with such a painting.
Have a good conceptually creative week to all of you creative people out there!
Cheerz! :)