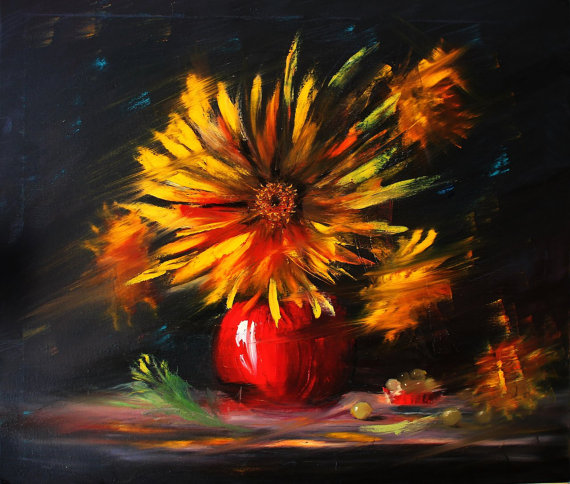 Love making visually engaging oil paintings!
The power of this one is in using veeeery very dark darks - almost pitch blacks, interweaved with the most vibrant yellows like Cad Yellow Light at some of the main petels (the saturation of those tubes is close to ~255 on Photoshop's HSV). But don't use the richest colours throughout the whole painting! The not-so-meaningful petels/parts of the petels must stay a bit de-saturated to make a background for 3-5 really saturated brushstrokes.
Also used diagonal brushstrokes in so to say 'post-production' across the whole painting, while the paint is still wet. The diagonal lines always add some dynamic!
Still life must be still. A painting doesn't! :)
Stay tuned for more art posts and tips.
Love ya! :)