As much as I don't like to think about it, religion has influenced my art immensely. I learned to draw in church. I started at an early age. Apparently it was the only way I could sit through a sermon quietly, and lucky enough for me I was allowed to continue this into my teen years.
I used art as a way to drown out the world. However, the subconscious is always listening, and things of note always seem to slip through.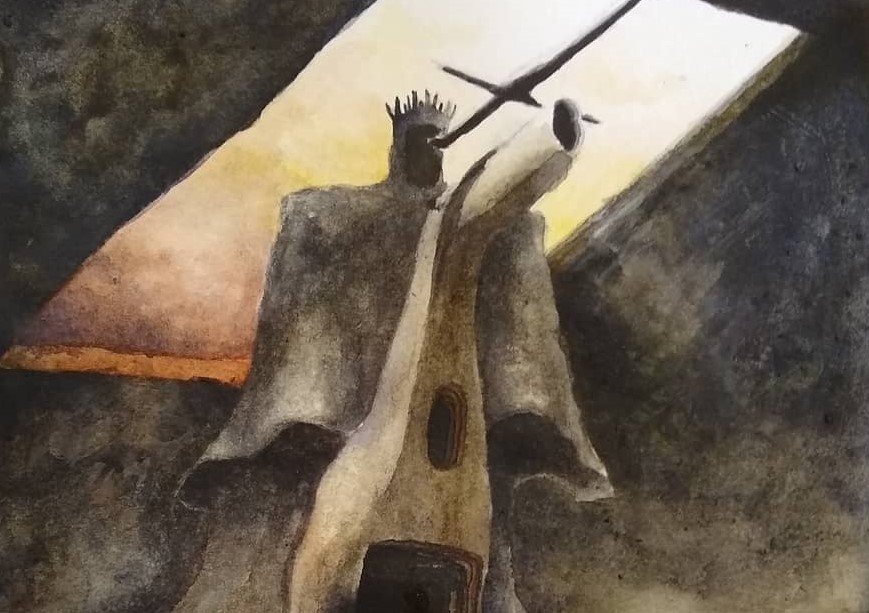 I began with a light pencil sketch of the silhouette of the horse and rider as well as the source of light for the scene.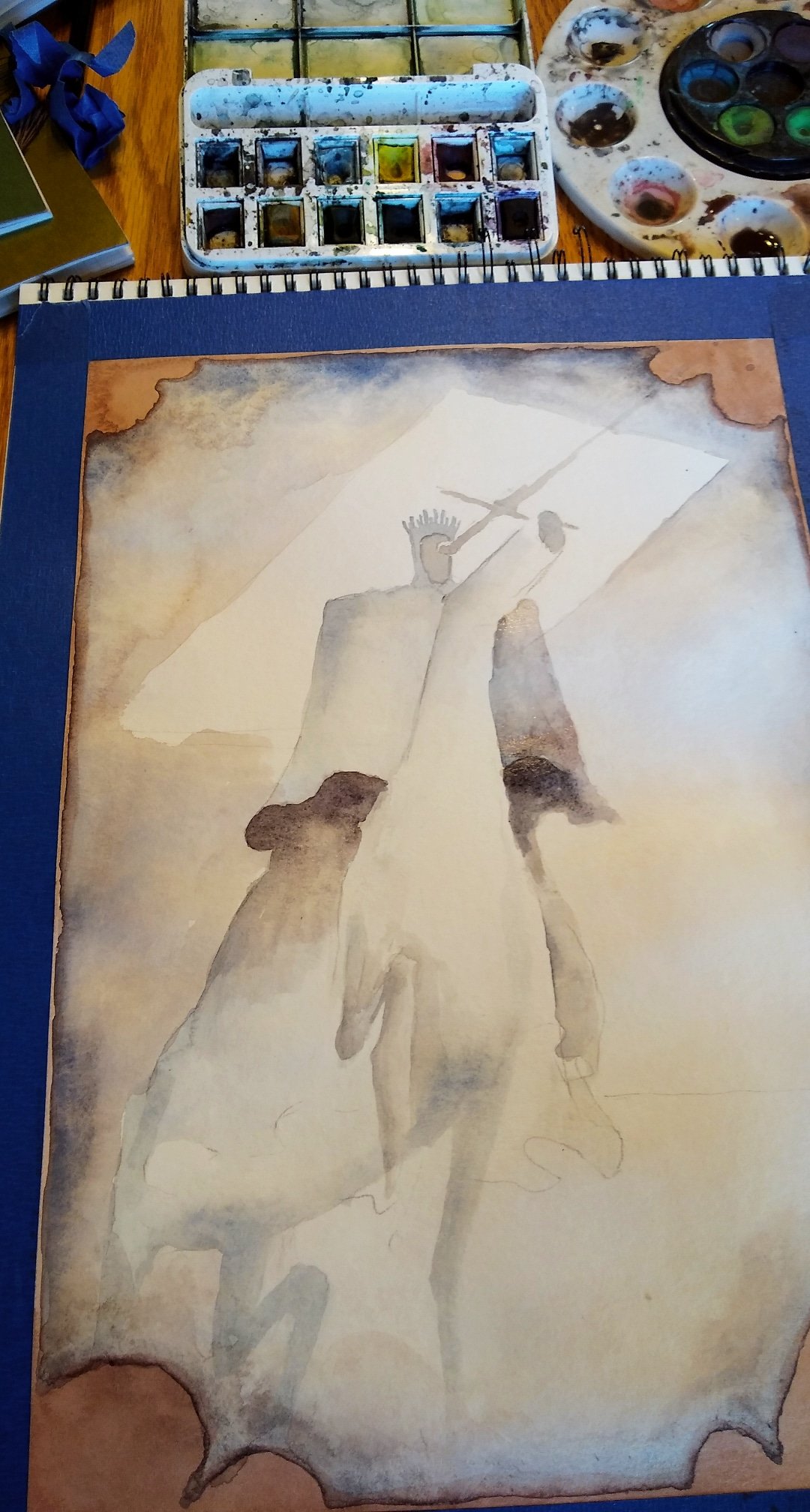 Next came the tedious process of slowly darkening the shadows and focal points, as well as giving the image a little color. This is personally my least favorite part of watercolor painting because you are using a lot of water (which means more wait time in between layers) and there you are just trying to make the page bearable to look at. It can be rough but if you see it is usually worth it in the end.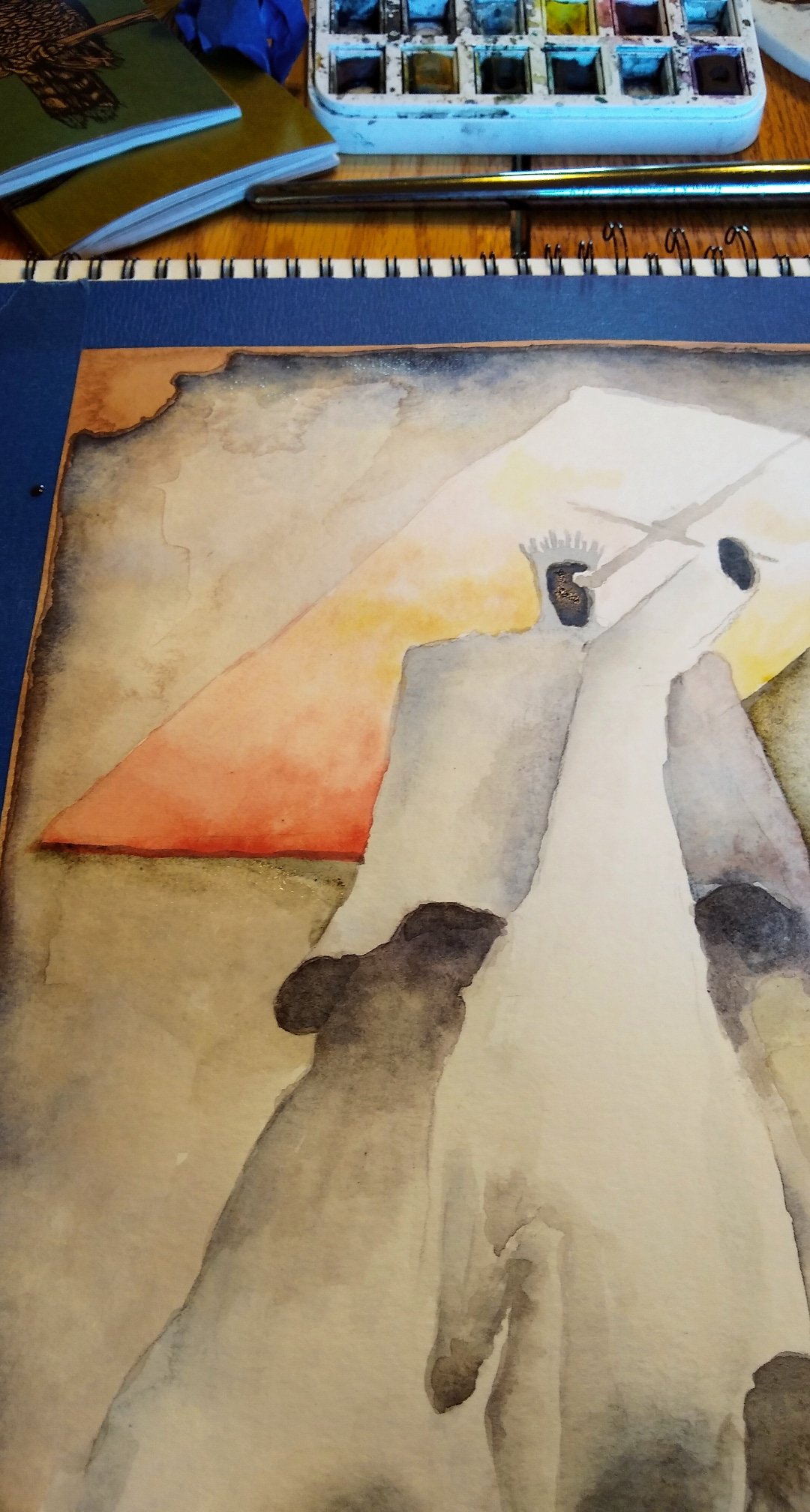 Watercolor can be unforgiving if you rush it. It is very important to be patient with it, and allow it to dry fully in between layers, especially if you are trying to put a lot of paint down. Remember, the paper can only take so much. and it's hard to paint when you're fighting both your canvas and your paint.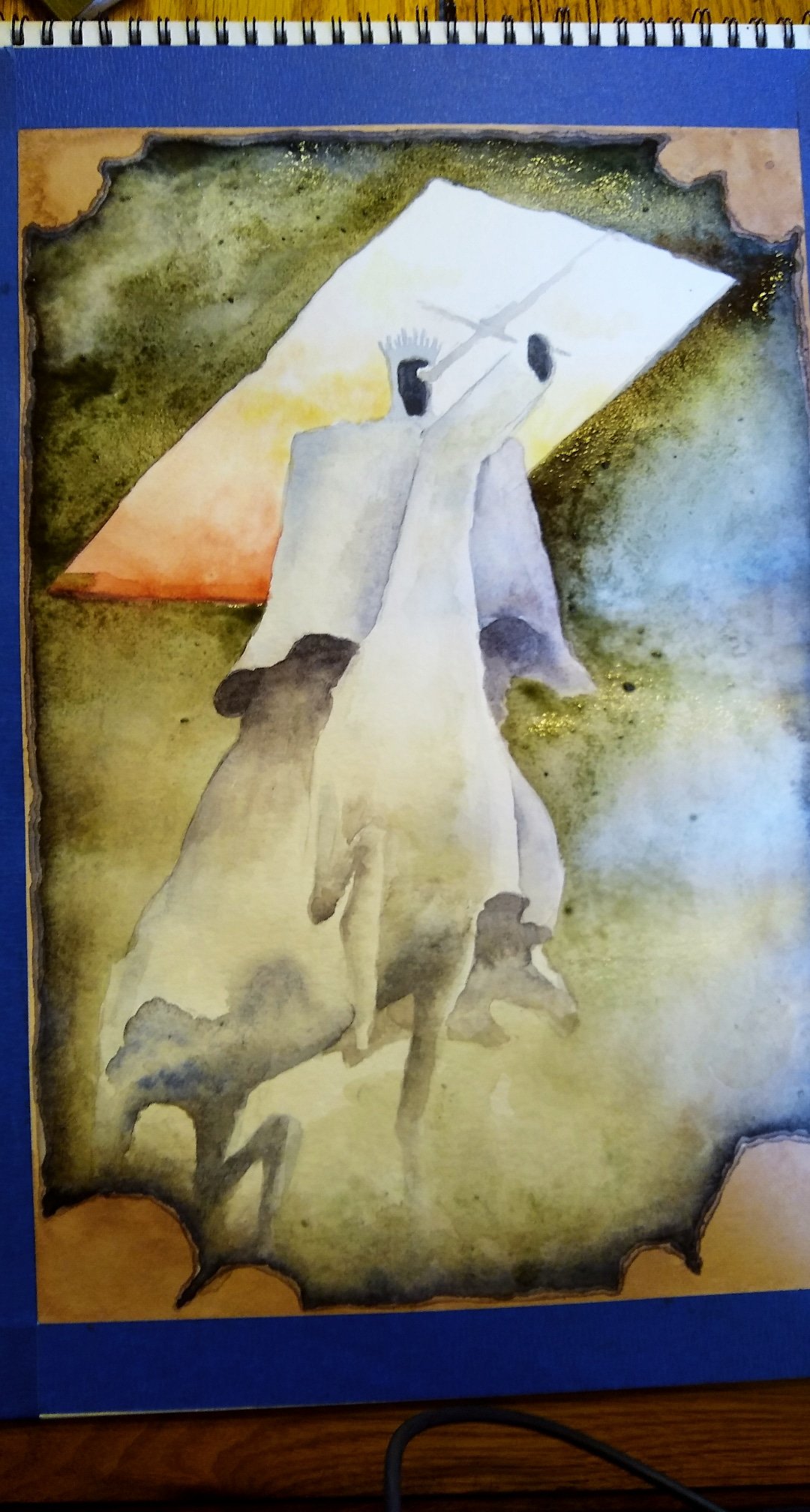 I wasn't sure how to handle the window in the sky when I started. Eventually, I had to deal with it and I decided my best course of action would be to create a gradient from red to orange to yellow and finally to white where the dark head of the rider could contrast the white of the sky, creating a main focal point where my darkest dark could meet my lightest light.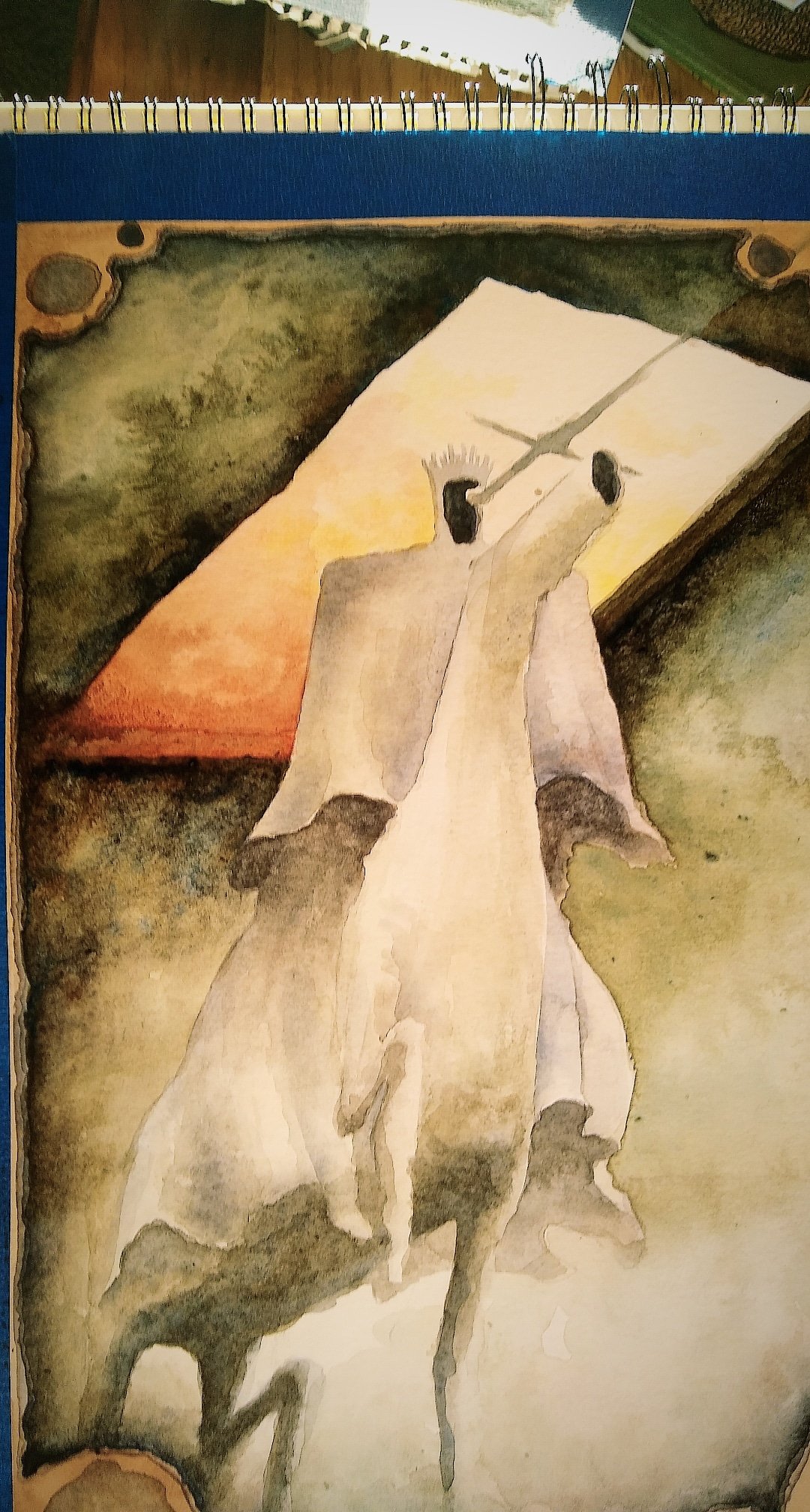 Now that I had my main points of color and light established I could bring in the fog and darkness and create the new contrast of focus and ambiguity. Some lights must be over shone by the sun while some darks need to recede into the shadows. This is where the drama comes in.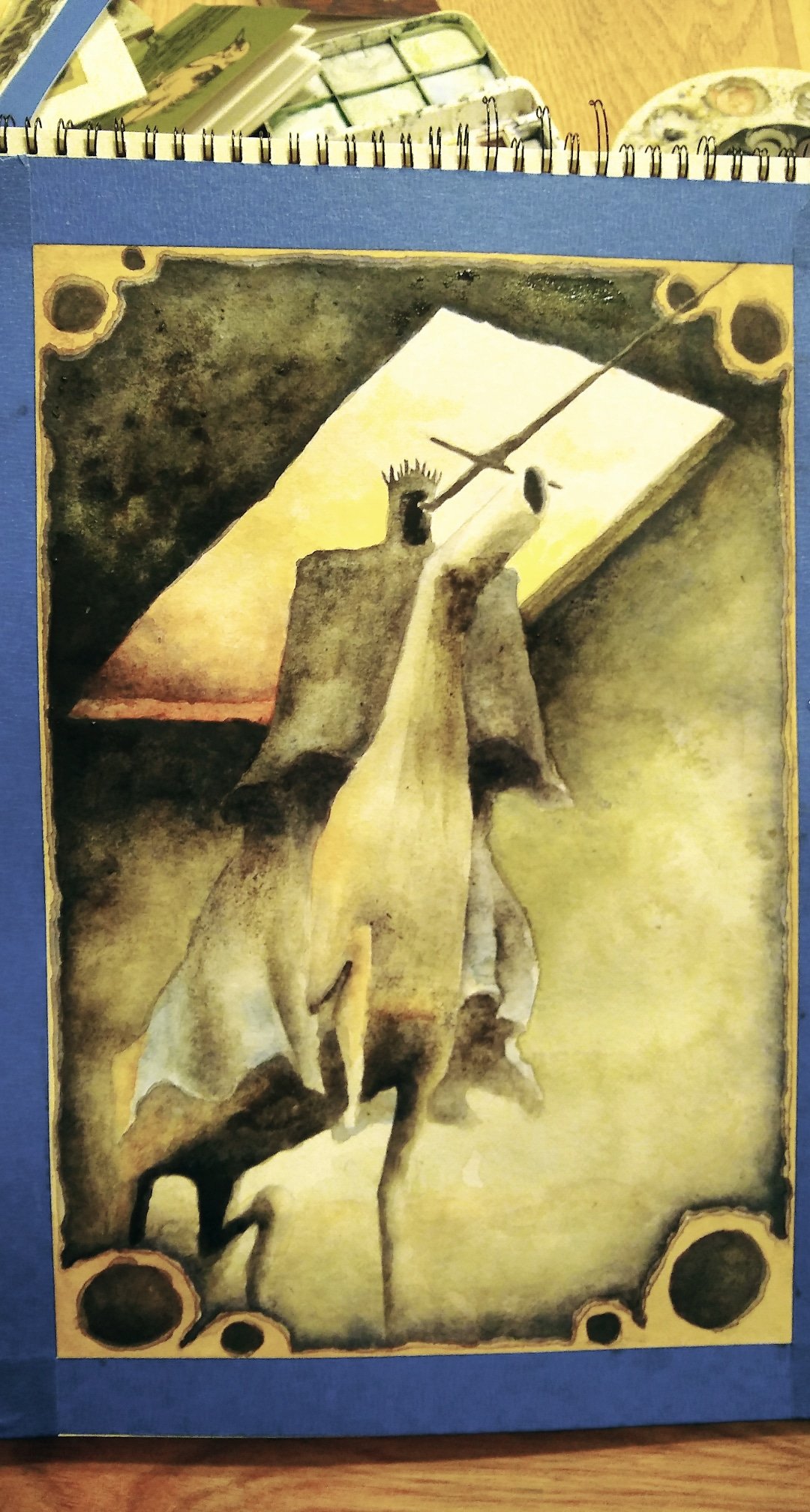 My favorite part is the muddying and blending of the colors and lights. You have your scene, and this is where you get to set the mood. My mood is usually gloom, so I cue the dark atmospheric music and make a dark batch of blue and brown mix.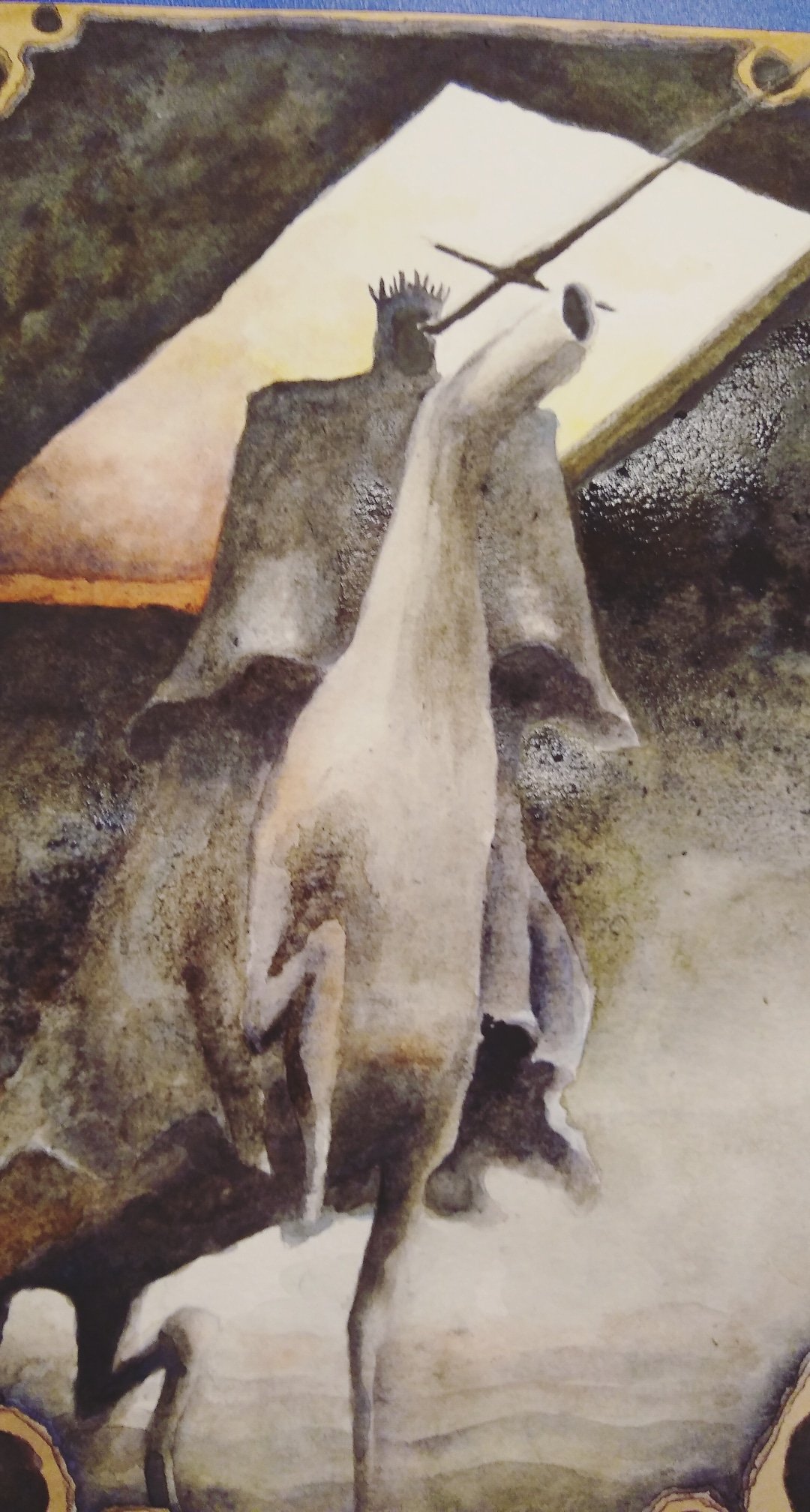 This is one of those paintings where I was tempted to destroy it and start again after every layer had dried. I held an image in my head that I felt was beyond my ability. still, I soldiered on. I was having somewhat of a dry spell in the world of watercolor and I knew there was a mental wall that needed to be broken.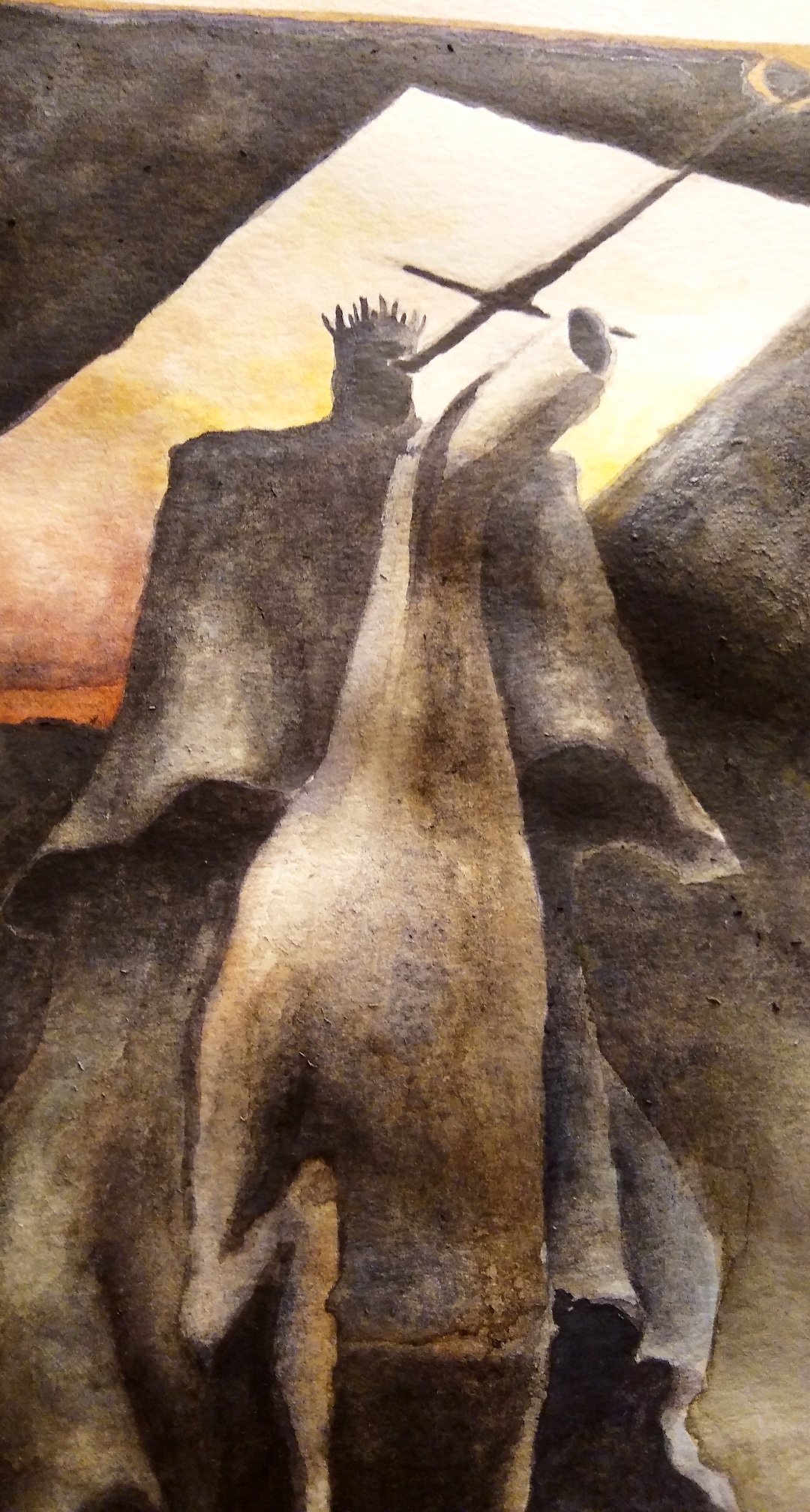 "And out of his mouth goeth a sharp sword, that with it he should smite the nations: and he shall rule them with a rod of iron" Revelation 19:15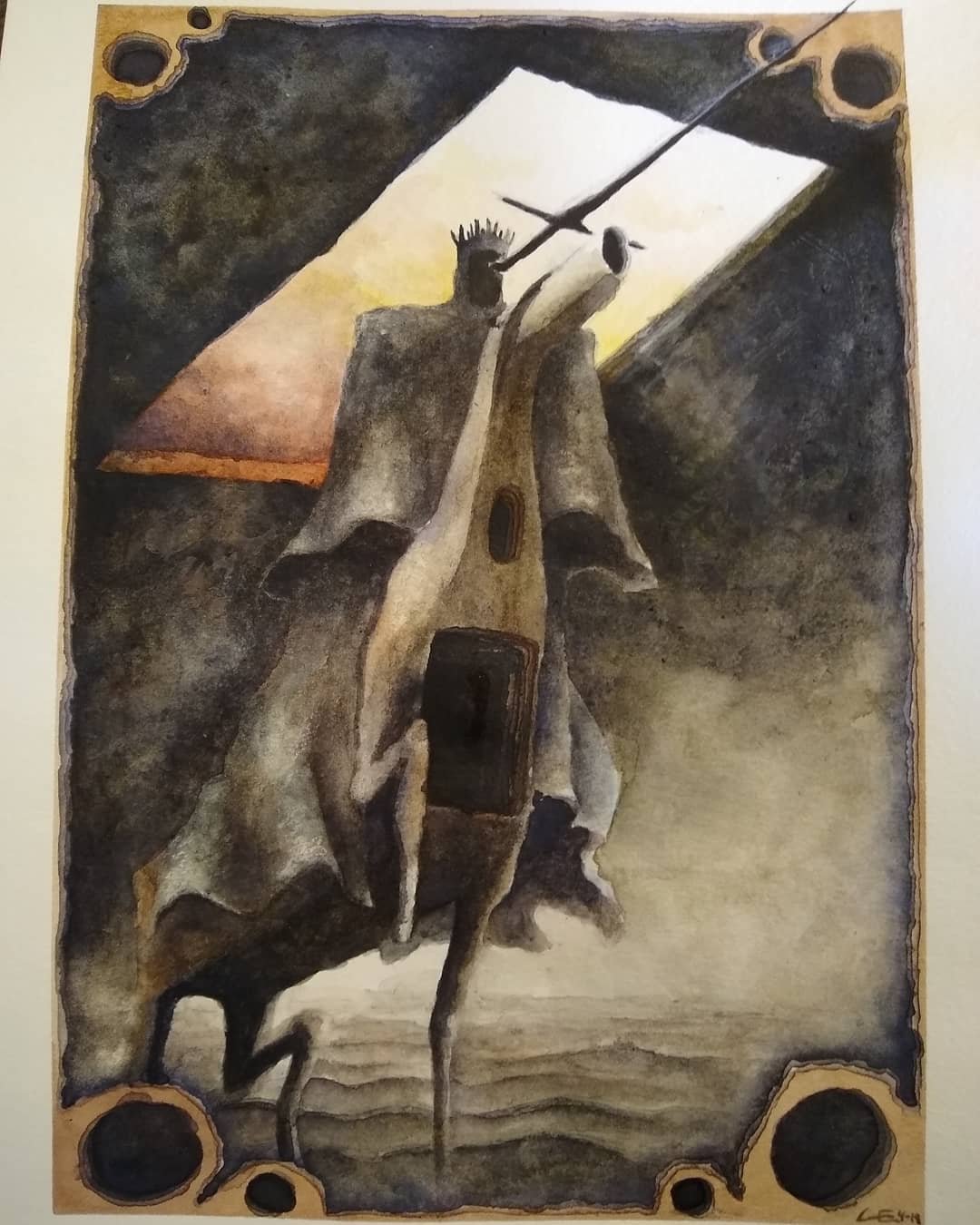 Thank you for viewing. I hope you enjoyed the creation of this piece. Let me know what you think in the comments and if you have any questions i'd be glad to answer them.
Steem on!