Good evening steemit community!
I hope everyone is well and continue like this .. Today I want to show you my new drawing:
My little world of colors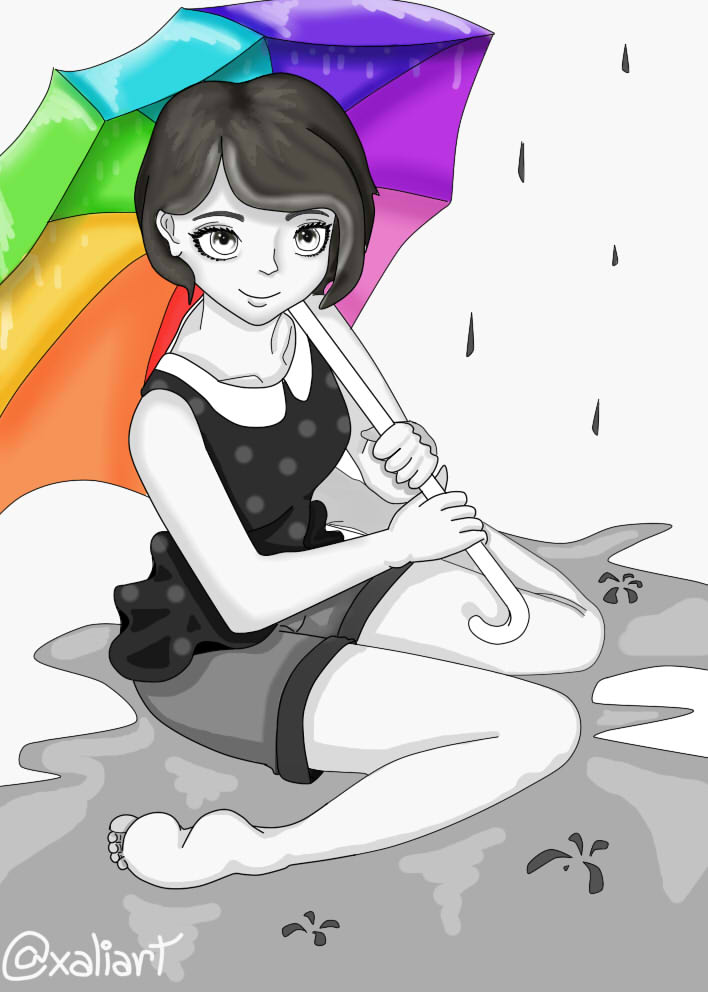 I personally like the colors a lot, I love them, each color conveys a different feeling, and each person can interpret them in the way that seems best to them. Why do I say this? A simple example is when we all have a bad day, for me, the bad days are like gray days ... but that they are gray does not mean that they are totally bad, it is only necessary to find the small point of color that can be complemented with that gray day. Without stalling only on "I had a bad day" and thinking that nothing could be different.
The rain, which for many is something sad, for me it is something that makes my day! I would be very happy to get in the rain and play with it, the bad thing is that I get sick easily and I do not do it frequently because of that hehehe ... But instead of thinking that I'm going to get sick or think that I'm going to ruin my day, I think about how much fun it is and how I could play with it !, changing the way I see things despite everything bad.
Not everything can be bad!
There is always something that we ignore, that can make our day happy, even if it is little, but we do not see it because we only think about the bad.
Be happy~
And here my process of how I did it: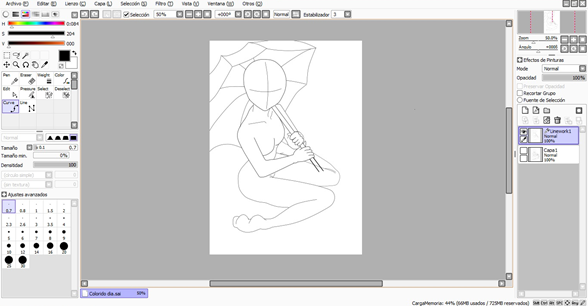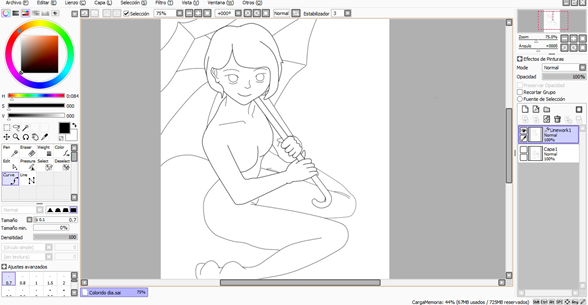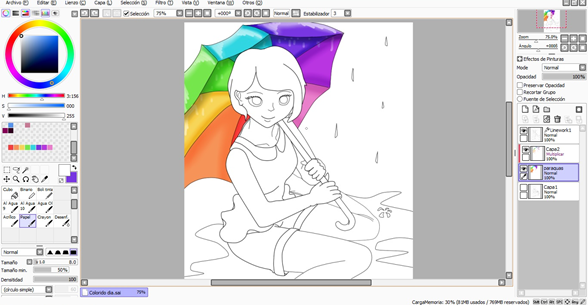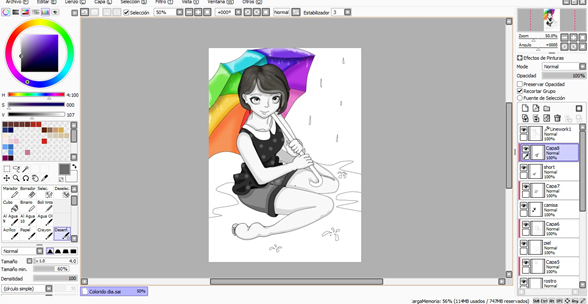 I hope you liked it! And I'm open to new suggestions for new drawings :)
Bye bye!!