hi hi everybody~
Today I want to show everyone something simple, but I did it with a lot of love thinking about someone special :)
And I think I'm not the only person who has someone special in their lives hehehe
and if it is not like that ... well ... your special person will arrive someday :) that's for sure!
and here it is (Do not wait big, it's a simple doodle! hehe):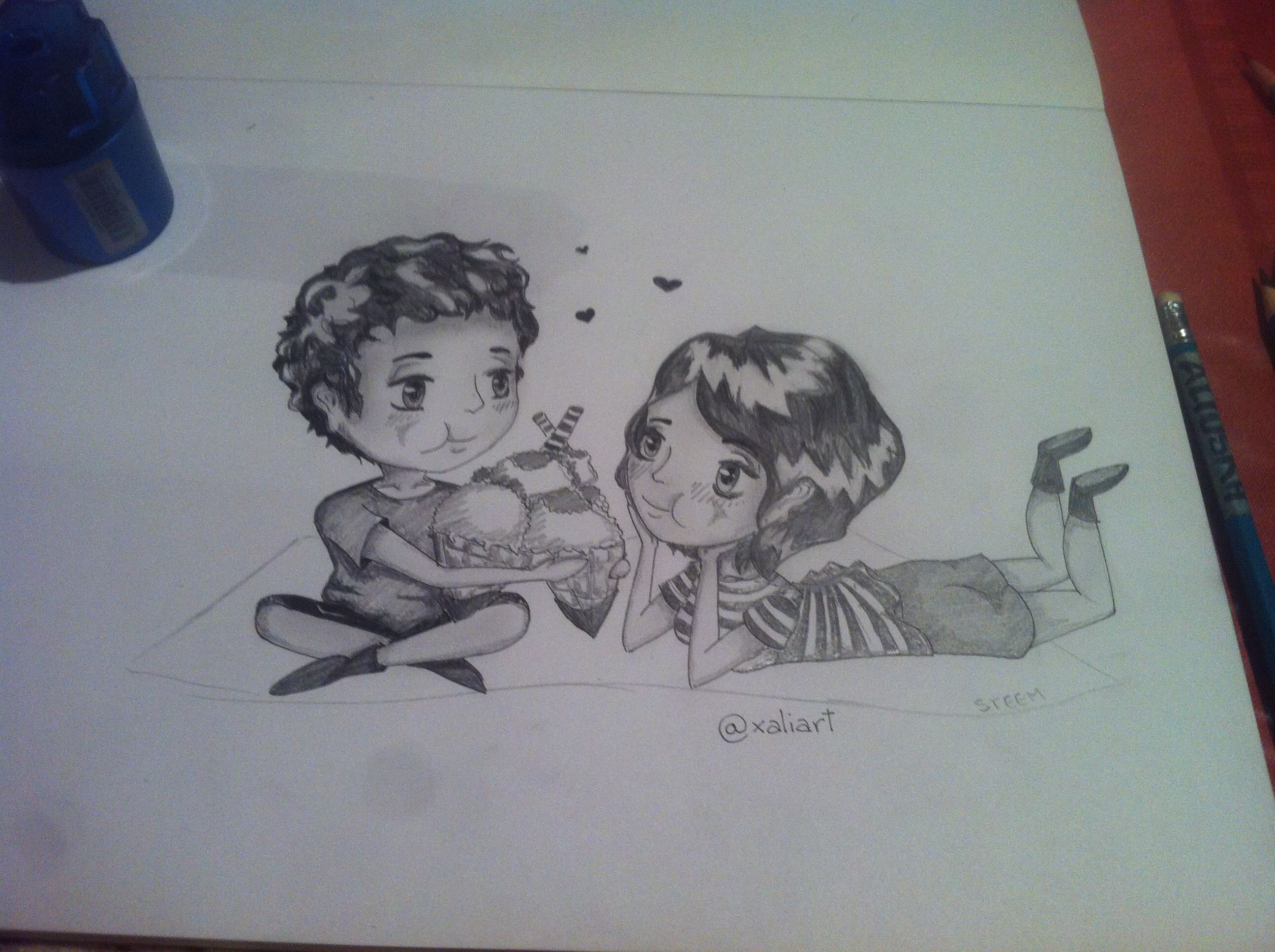 Why did I make them eating ice cream?
We all know that when we are couples, we eat a lot!!! :(, and that's why we not only have to love, we also have to take care of each other hehehe
But that does not stop us from being happy together ~
I did it without special meaning, a simple detail~
and here I show you how I did it:
I started making the silhouette.


I began to apply the hair, the eyes and the clothes.


After having the main thing, I highlight it with a pen.


And finally, I started to paint, to put it in brightness and shadows, being finished as the main image~

I hope you liked it, and I'm open to new ideas for new drawings!
Bye bye !~ :)