Hello steemit community! I hope everyone is well~ hehe
Today I want to show you the completion of my drawing painted with watercolors :)
The Rain of stars, represents the desires and dreams of all human beings... The duty of the goddess of destiny is to try to protect them in the three times: past, present and future, but in this image you can see how the goddess often sees that fall like stars of the sky in their parallel world, since by the "duties" of the human beings, they usually forget their dreams and ideals... They just do what they think is "right" and forget what they really want.
Powerless of not being able to protect what humans let go ... So easily. It will continue to protect the dreams of those who still remember and believe.
I started to paint her skin, it is already for me, it is the most complicated color of the mixes that I make, because it is a delicate and clear color.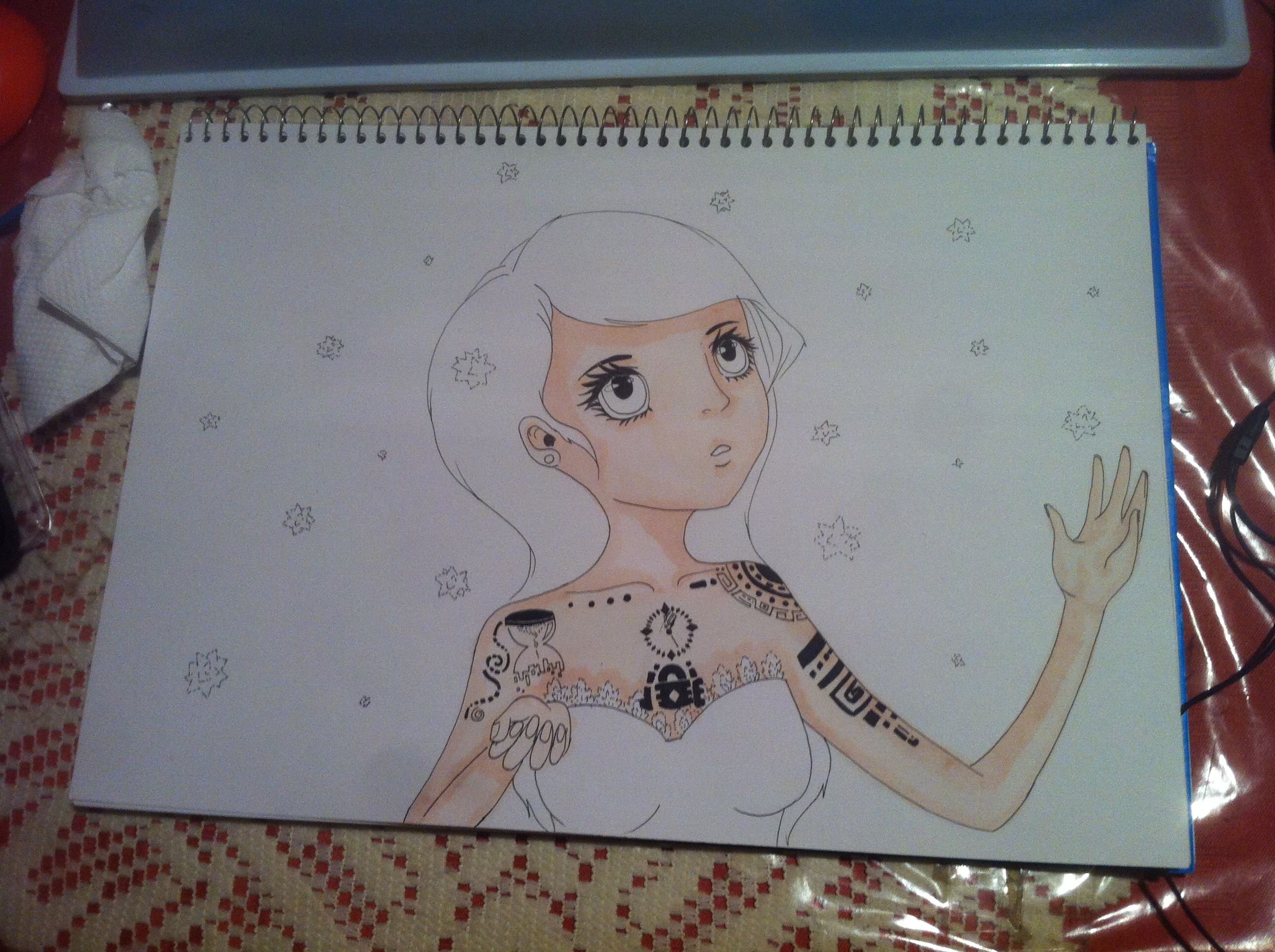 and then, the gradient of her beautiful hair, one of the mixes of colors that I liked the most :)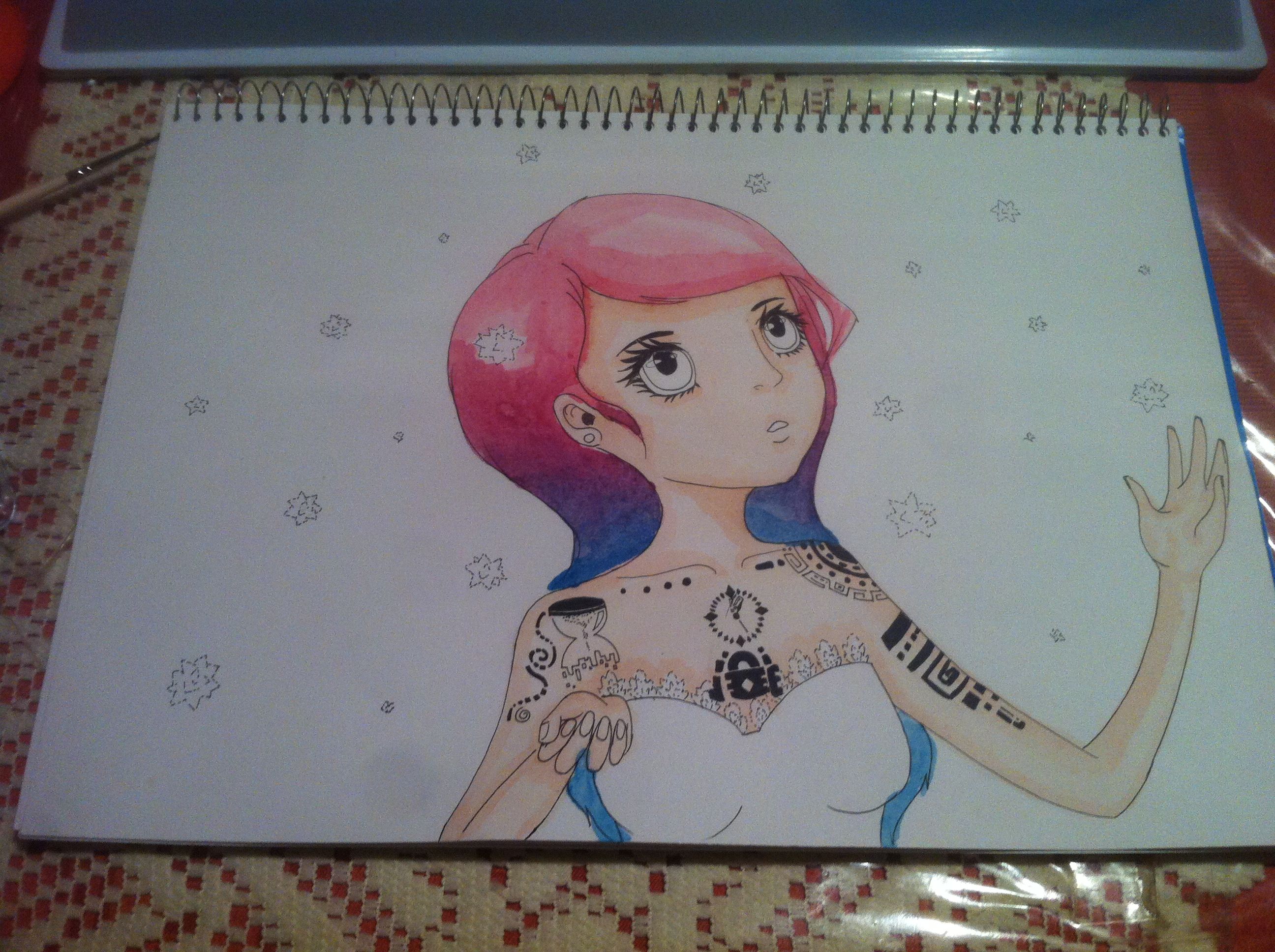 Next of more colors and mixtures of watercolors~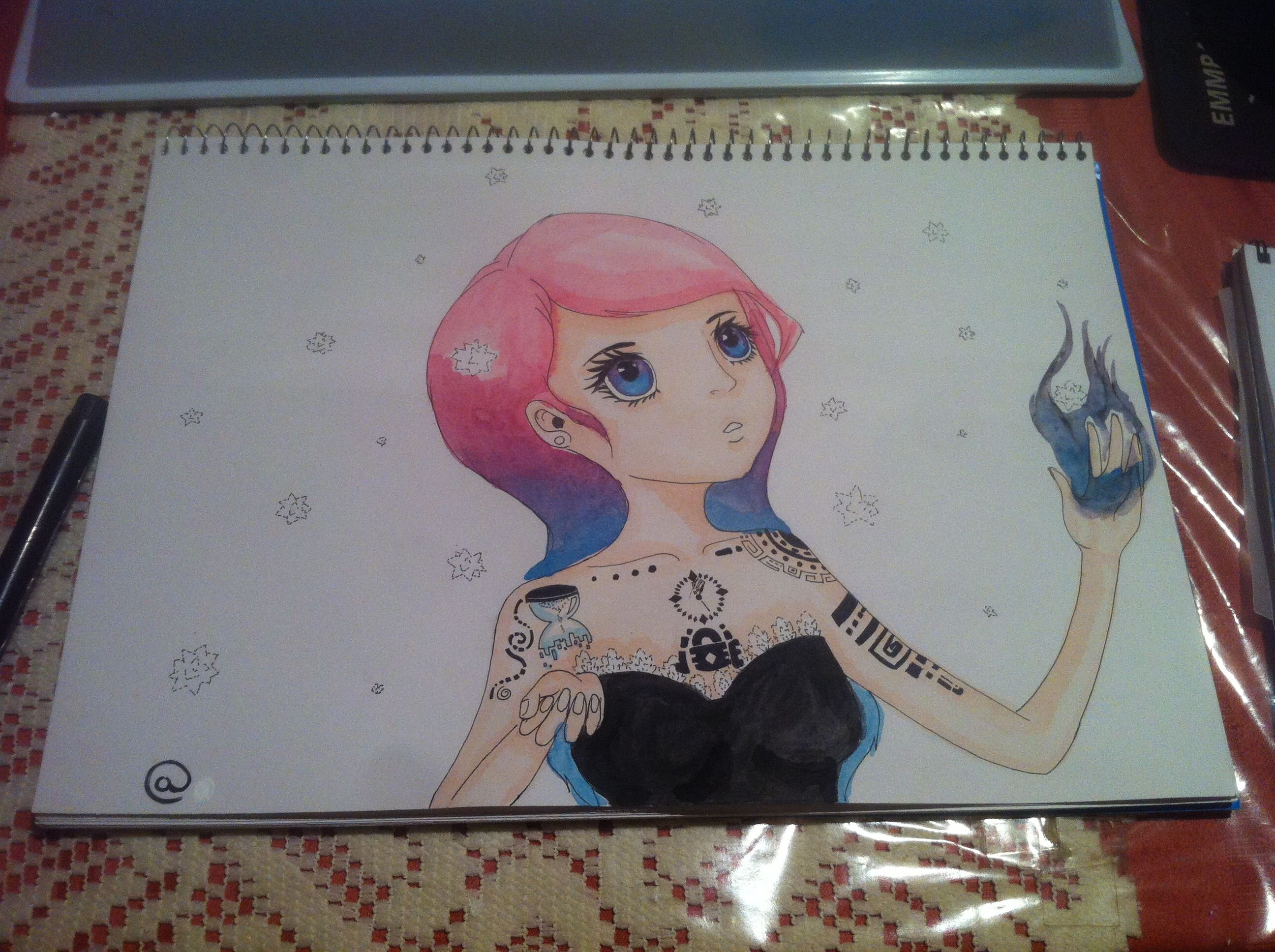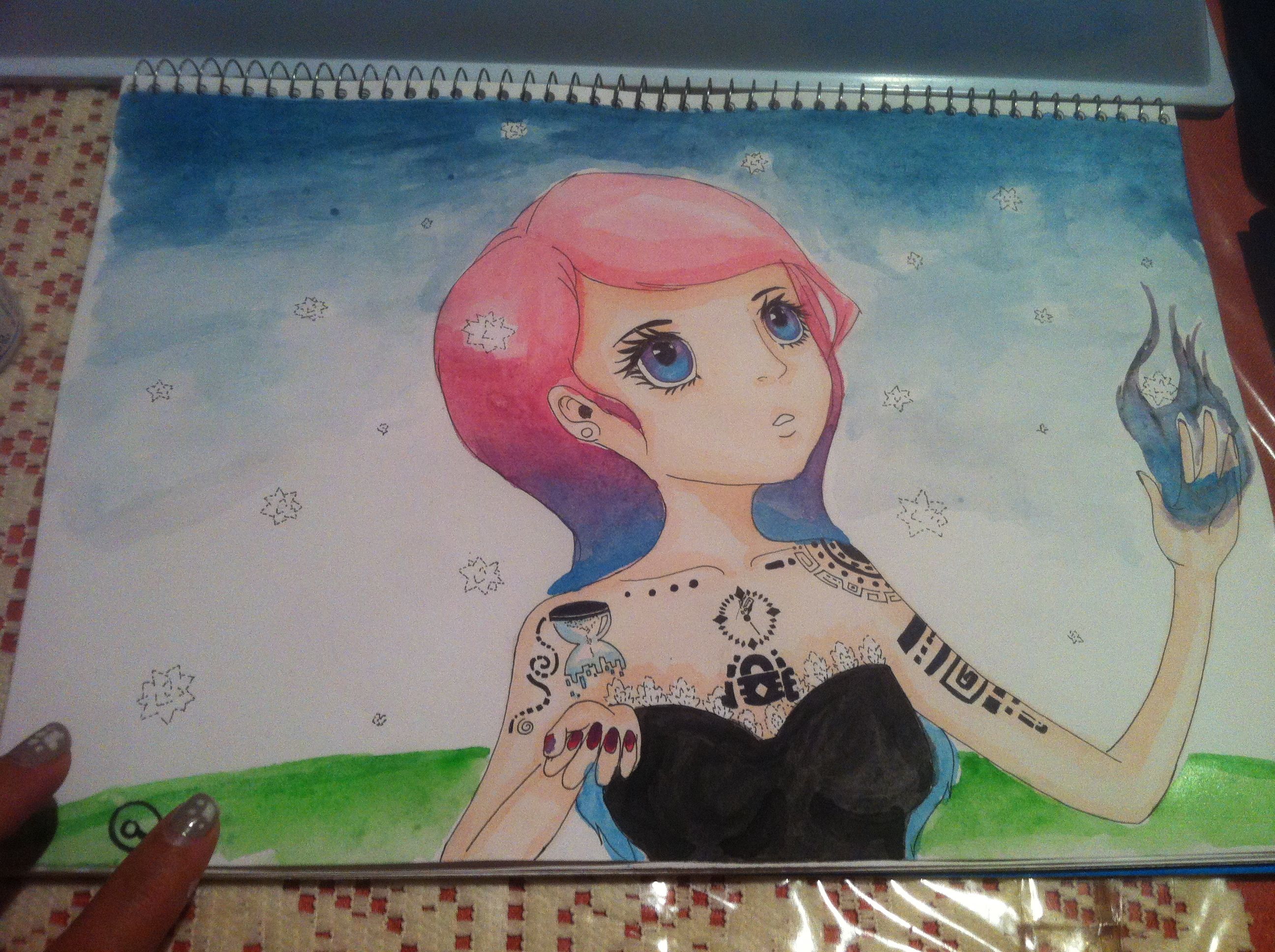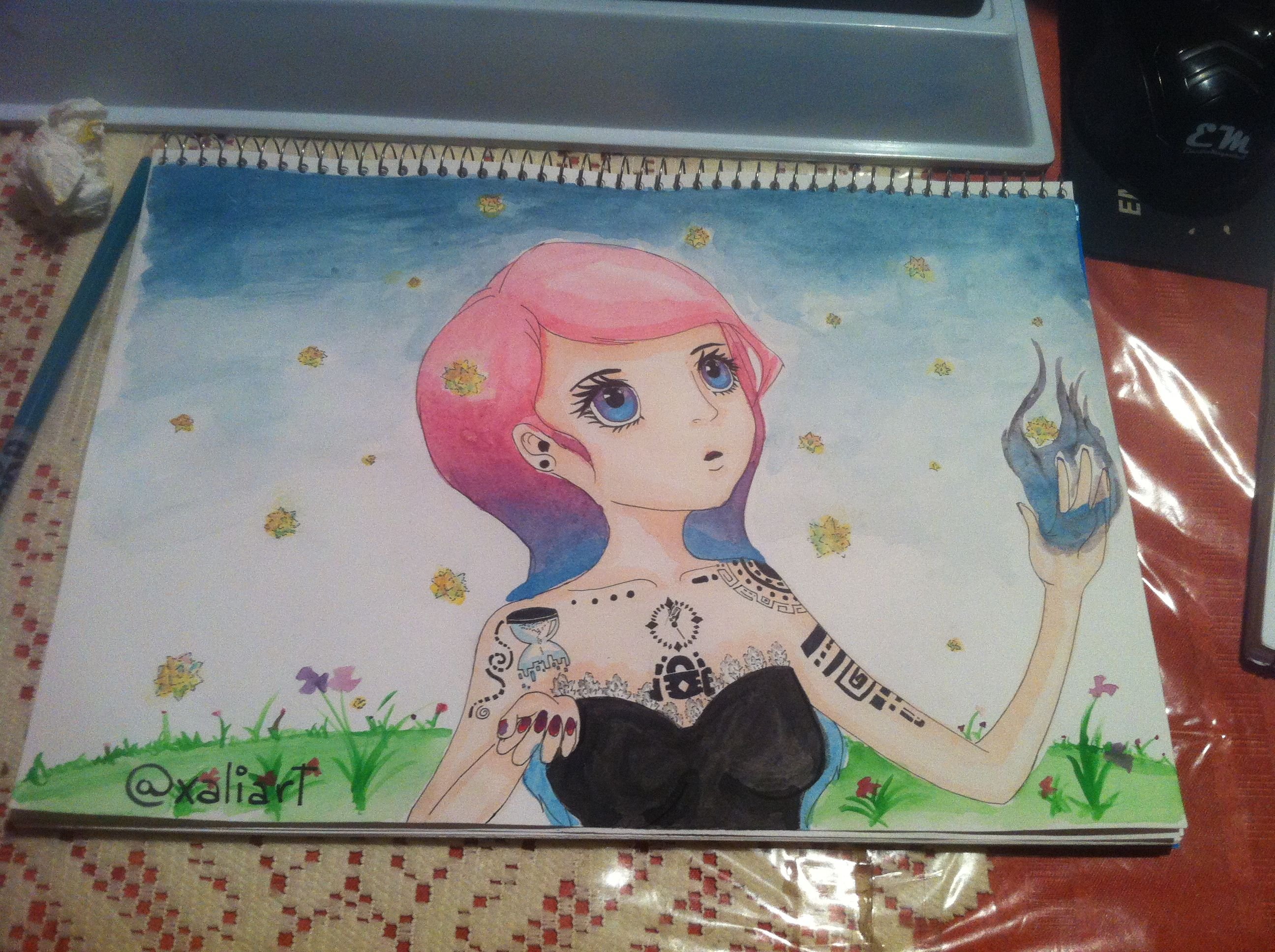 And finally, details with white and shading.
I hope you like my drawing :)
Bye bye!