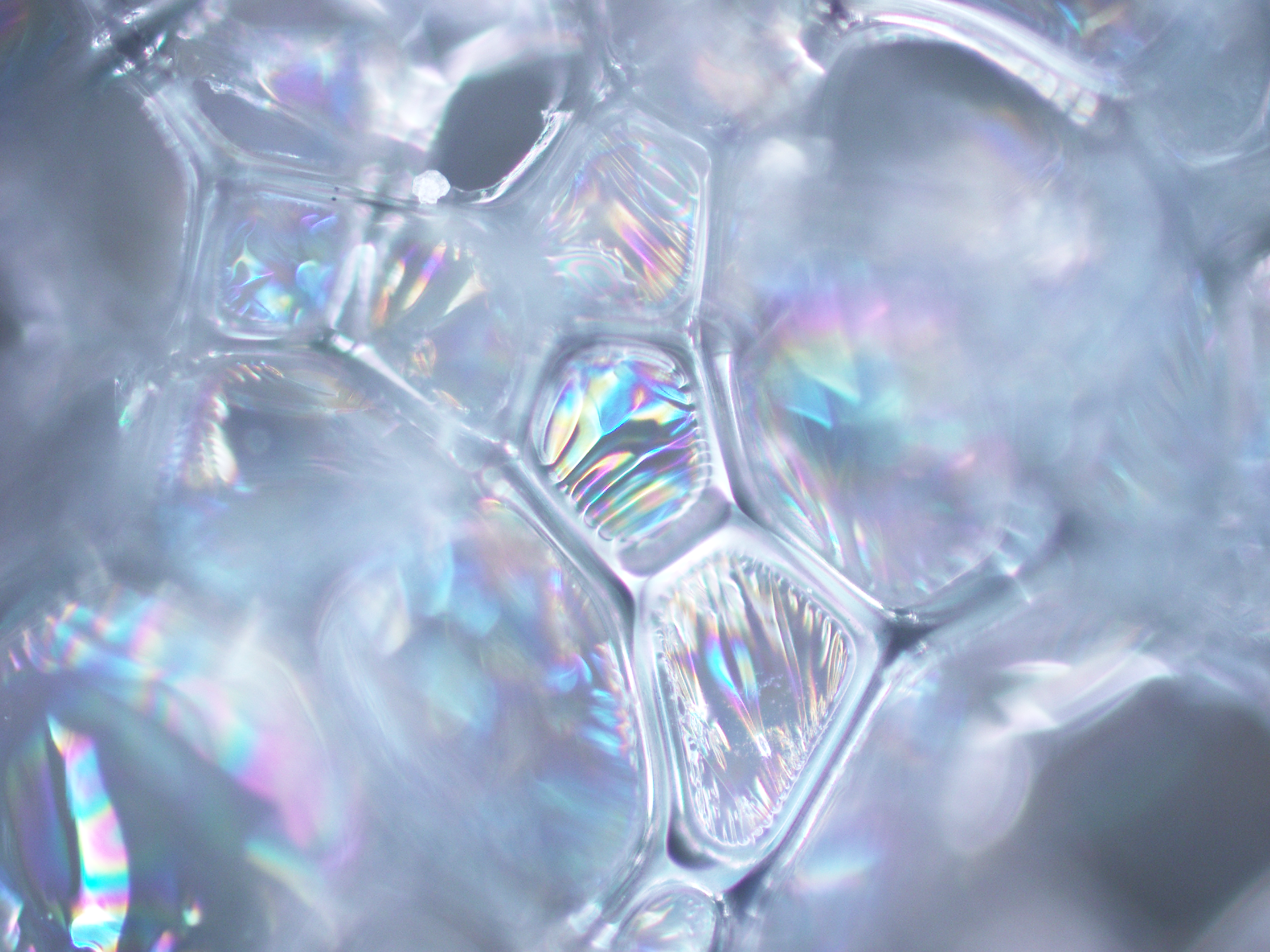 Good day Steemians!
Art is a range of activities that are meant to be appreciated. It becomes so broad in range and scope that as long as it evokes the emotion of the author, it can be considered an art. On that broad range of what we consider as art, the oldest and most documented is visual arts.
I believe that art is everywhere and it takes different forms and mediums that one has to be able to distinguish it in its purest form. So today, I would like to share some of the photos that caught my attention.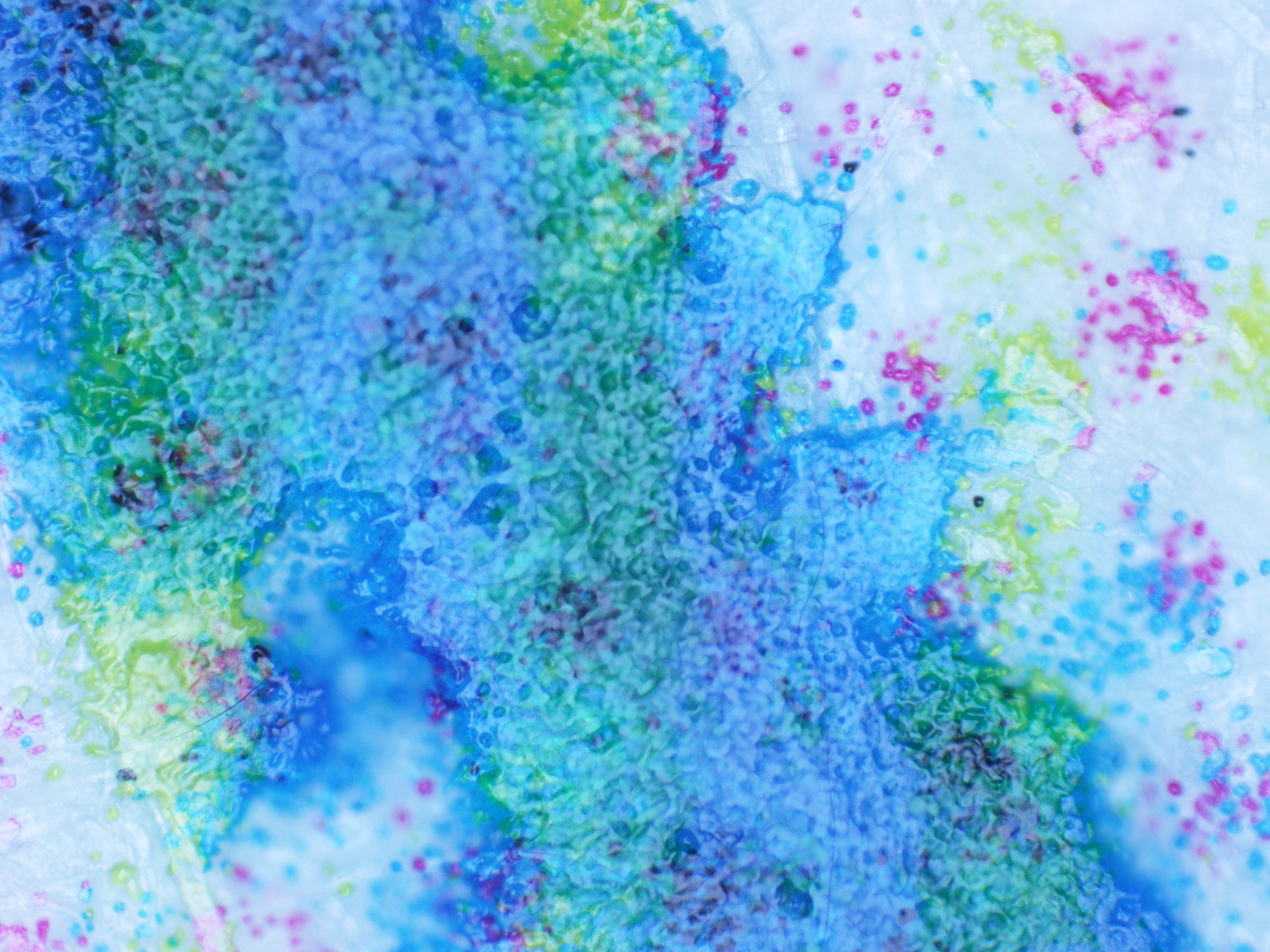 Blue Ink on Paper at 10X Magnification
This photo is the very first photo I took using a Metallurgical Microscope. As a background, I was printing a document (colored) to be used in downloading an instruction to the operators in my process. While waiting for them for us to start the downloading (
To be honest, I got bored while waiting
), it just came to me to look at the print using the microscope which was used for appearance inspection of our products. To my surprise, the images at different magnifications were mesmerizing.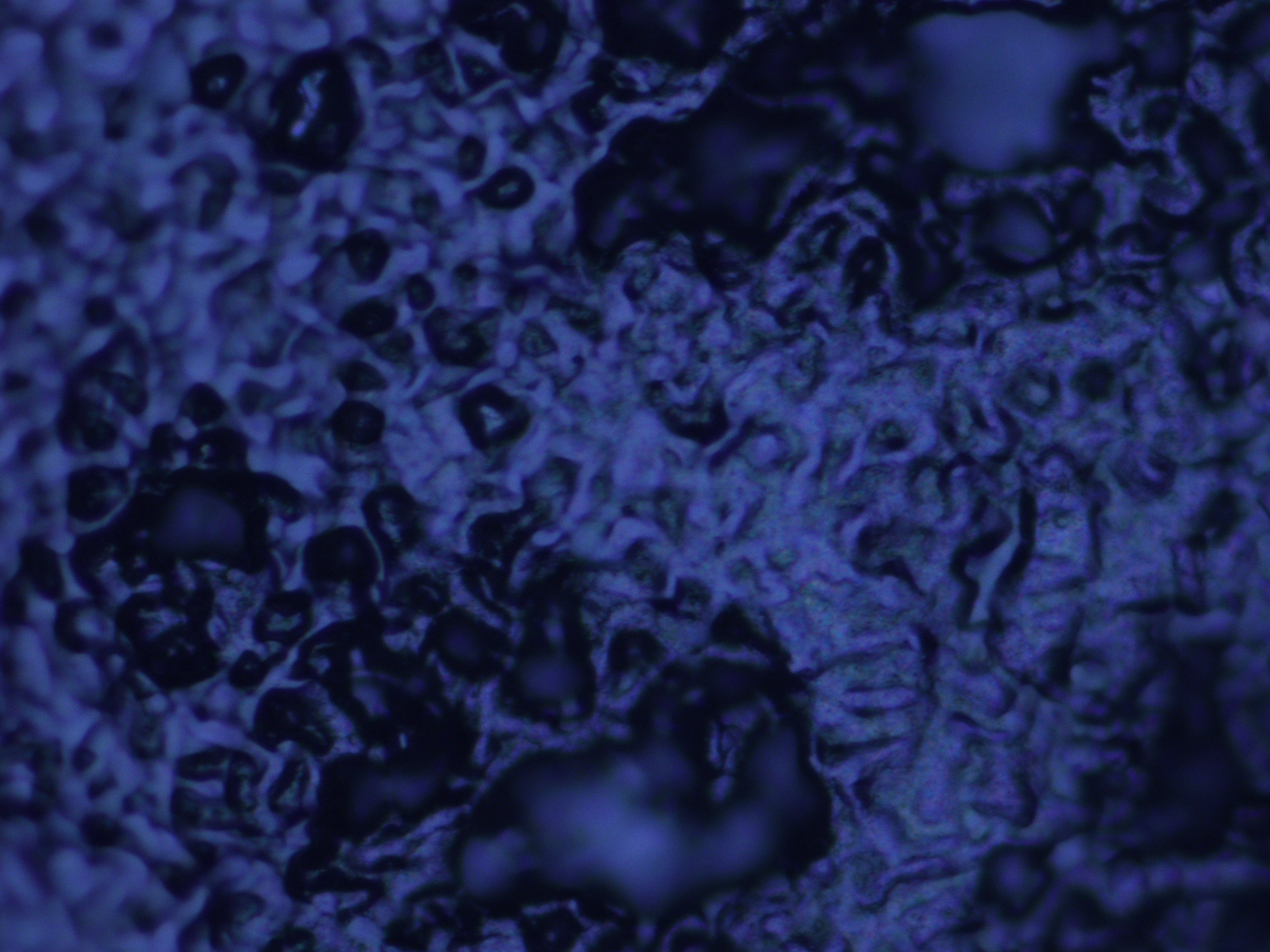 Black Ink on Paper at 50X Magnification
This one's my favorite. It's a black ink bold print. Due to the amount of ink printed on the surface of the paper, it leaves small depressions which looked like craters. I'm still wondering how a simple print would look like this when magnified.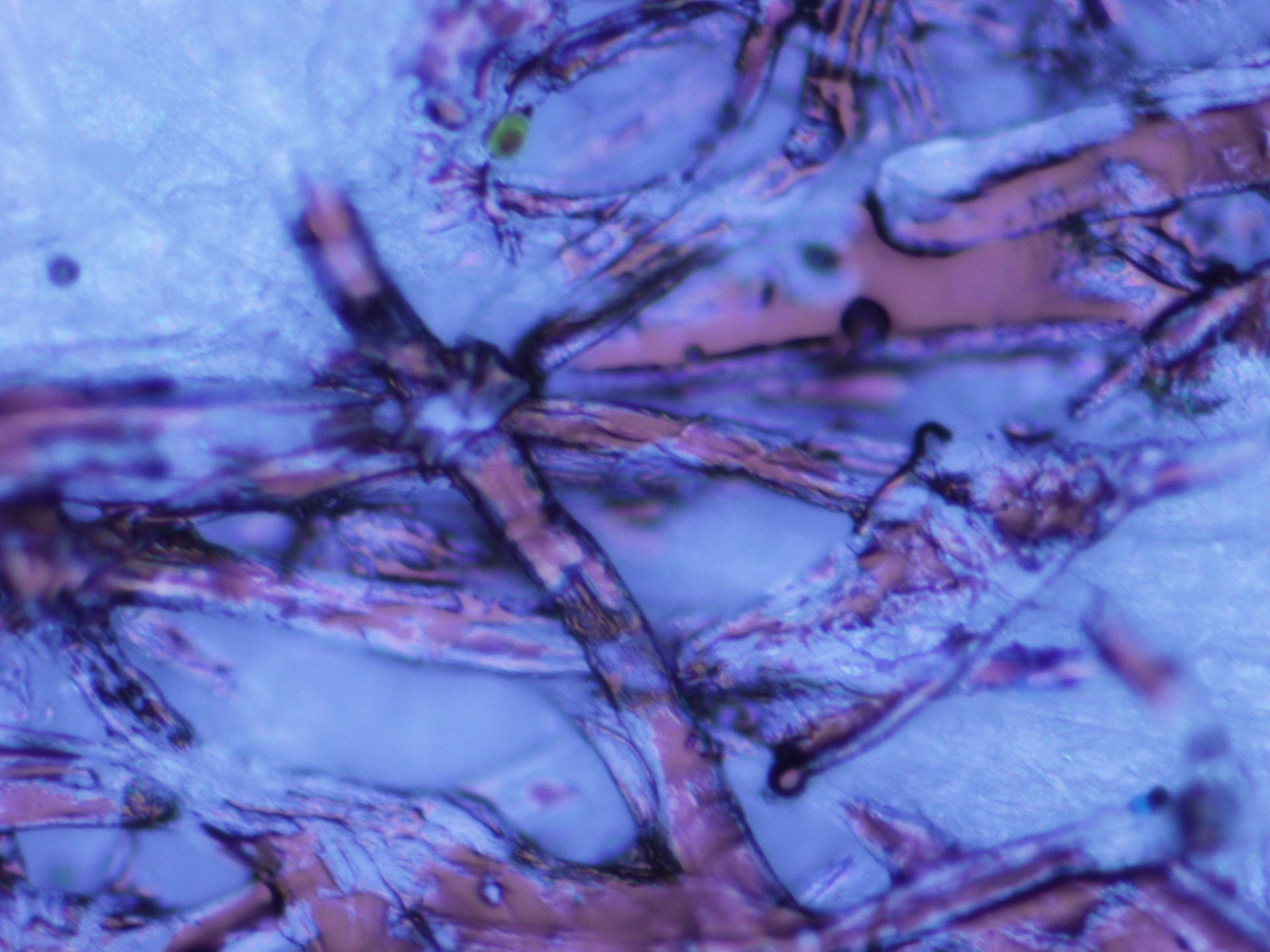 Black Ballpoint Pen Written on Paper at 50X Magnification
After the downloading of instructions (education), I decided to look at other materials available using the microscope. This one is a black ballpen written on paper. The individual fibers of the paper are easily distinguishable.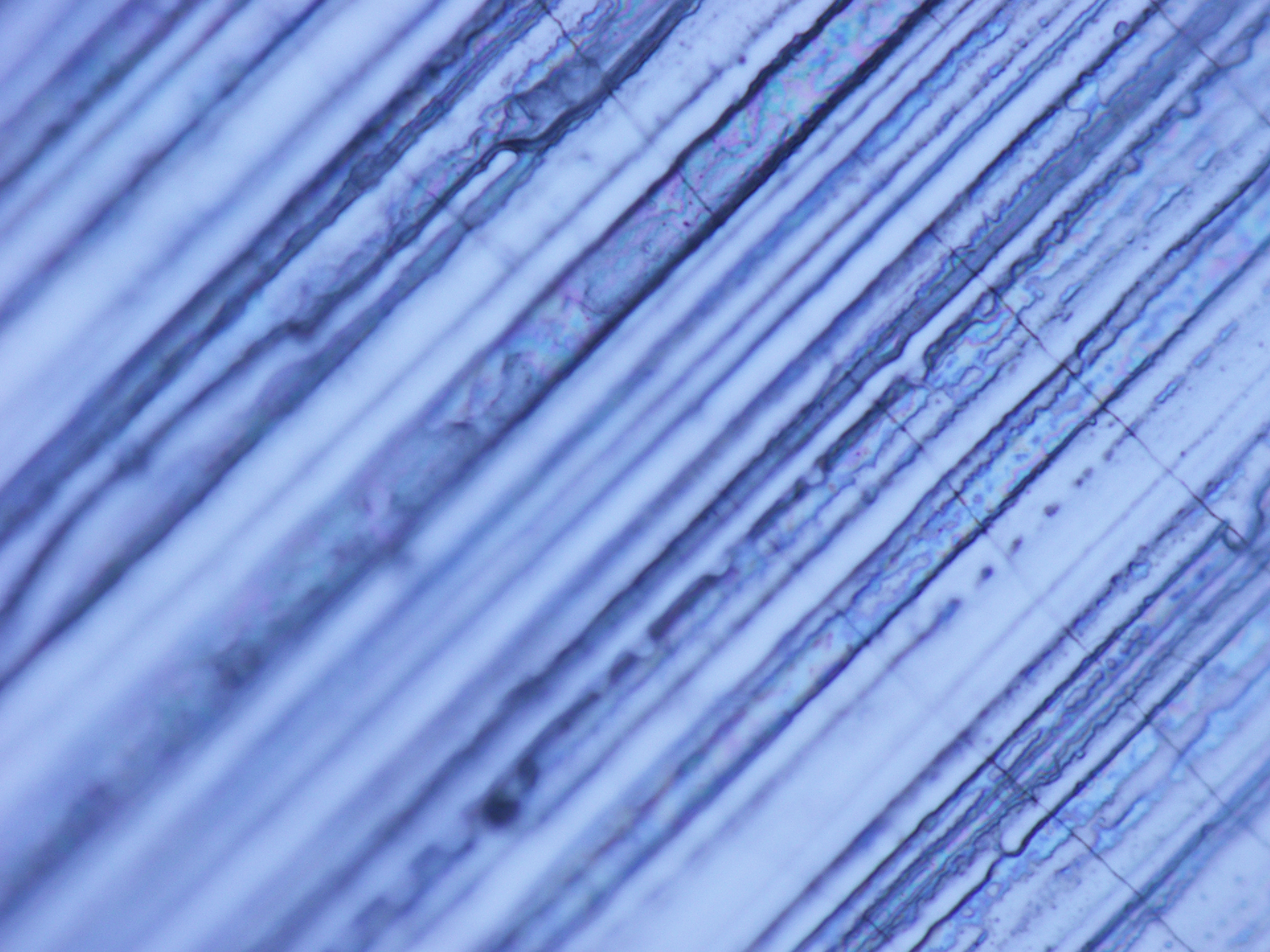 Scissors' Edge at 20X Magnification
This is what a pair of scissor's metallic surface at the edge would look like when magnified 20X. The straight lines indicate that the pair of scissors is still sharp. Small rainbows are the result of light refracting and reflecting at the surface of the metal.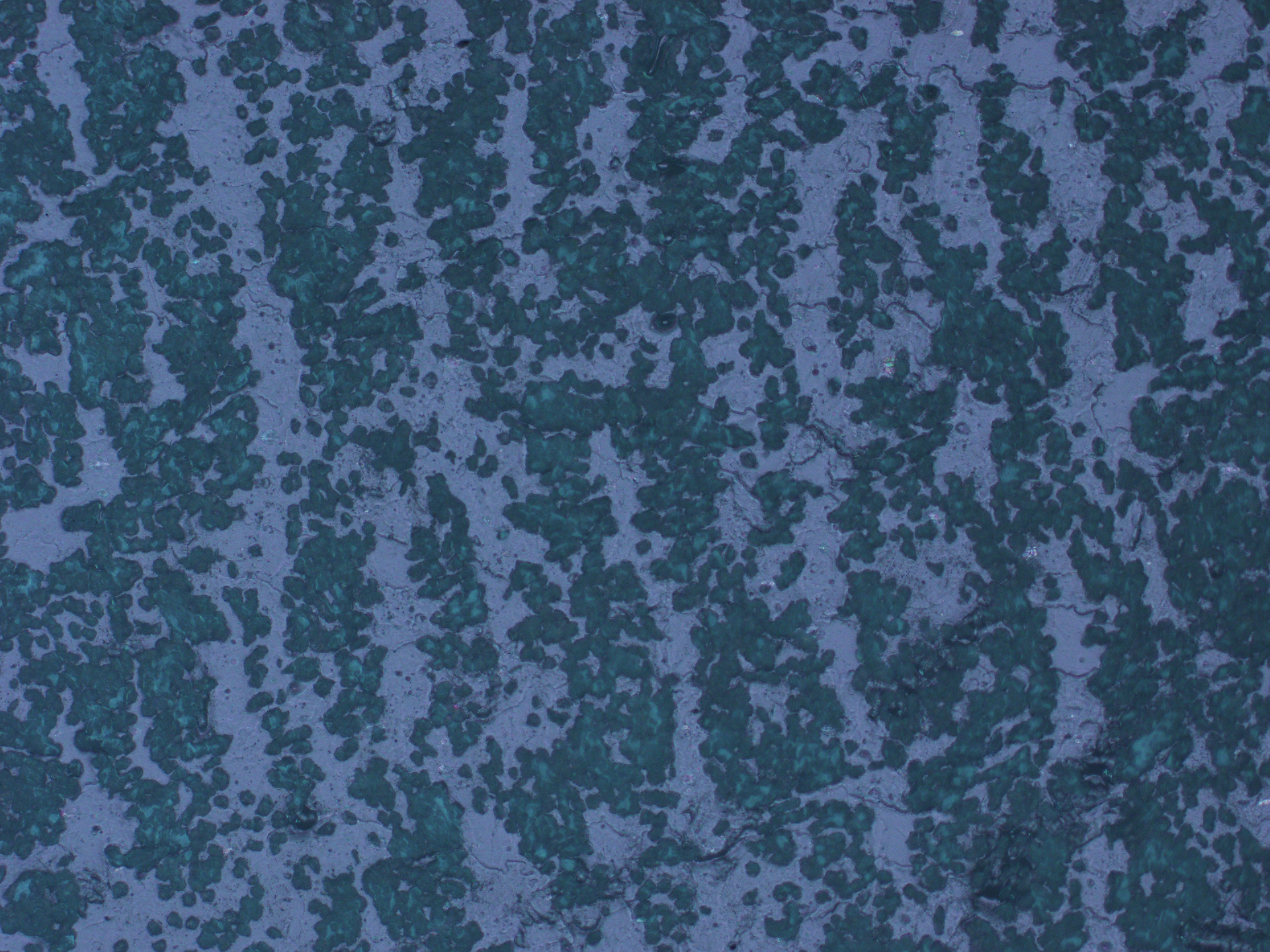 Adhesive Tape with Fingerprint at 20X Magnification
This photo an adhesive tape with my finger print on it. The finger print formed alternating patterns of embossed and depressed surfaces which are truly stunning.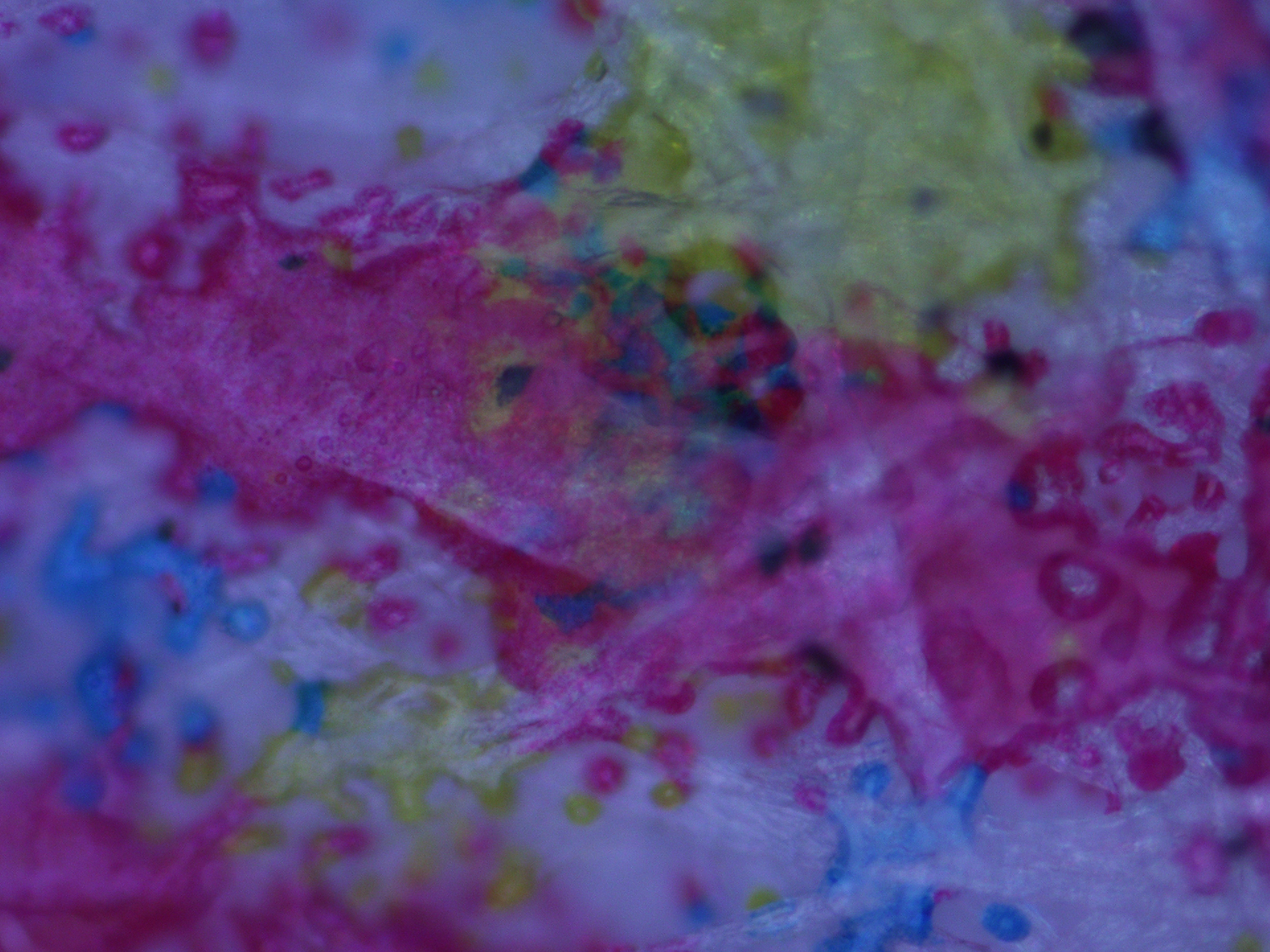 Red Ink on Paper at 50X Magnification
This one is a red ink on paper, the same as that above but magenta has the highest amount percentage to form red; unlike the blue color which has the cyan as the highest amount percentage.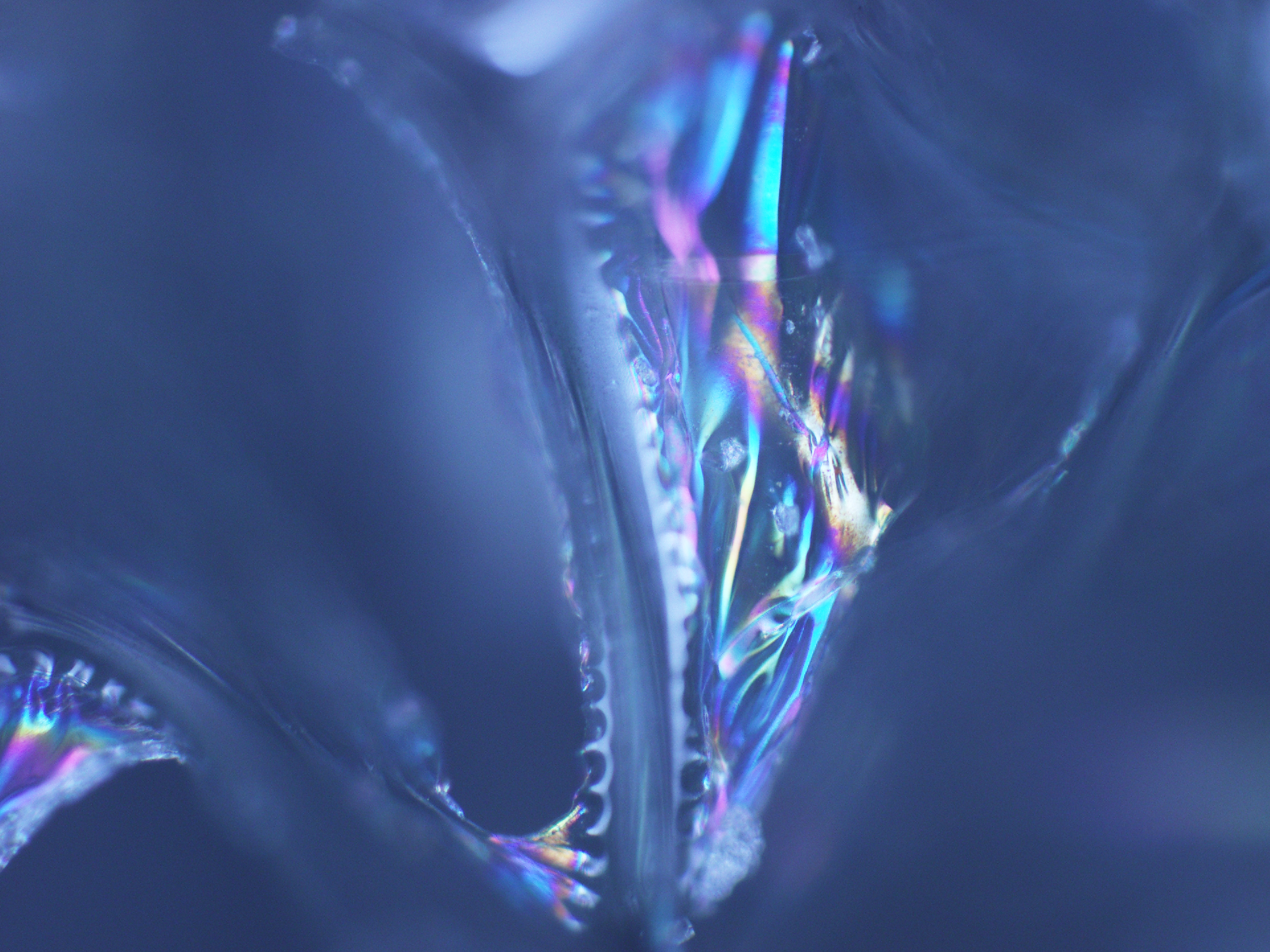 Sponge Cushion at 50X Magnification
This one is a sponge which was used to cushion and protect delicate spare parts from scratches and unnecessary damage. The thin plastic sheets formed at the center of intertwined networks acts as prism that refracts light. As light strikes the surfaces, it's separated into its component colors and reflected creating an enthralling effect.
I don't claim to be an artist, but I think I'm an art enthusiast. I appreciate beauty when it's meant to be appreciated.
I will always stress out that art is everywhere, even in the areas and things we least expect it to be. We just have to know how to look at it in order to appreciate it's true form. Even in dull and mundane things, there's something hidden in there. For us to appreciate the beauty it beholds, zooming in and out might be necessary.
Here are other photos: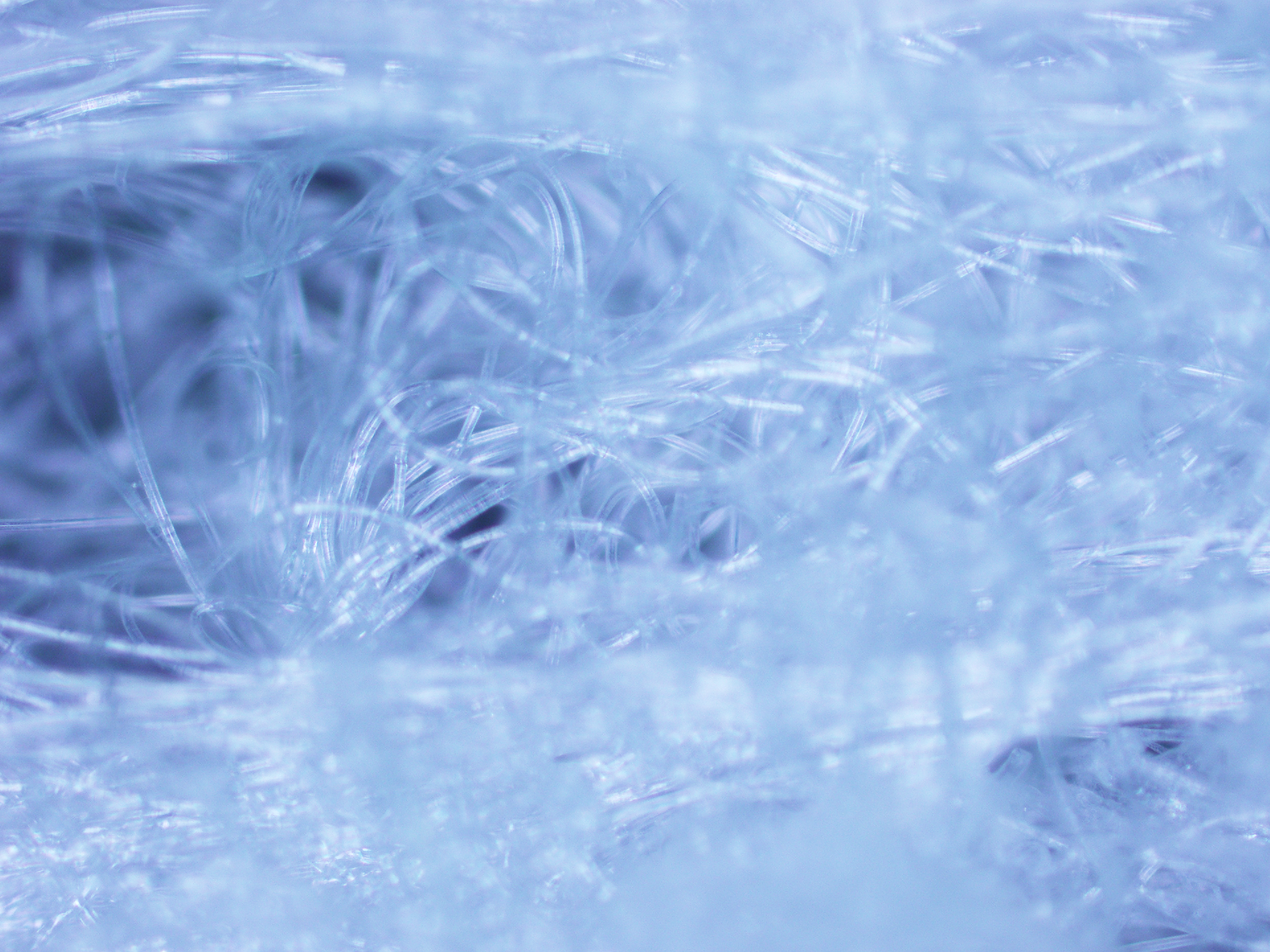 Bem Cotton Fiber at 20X Magnification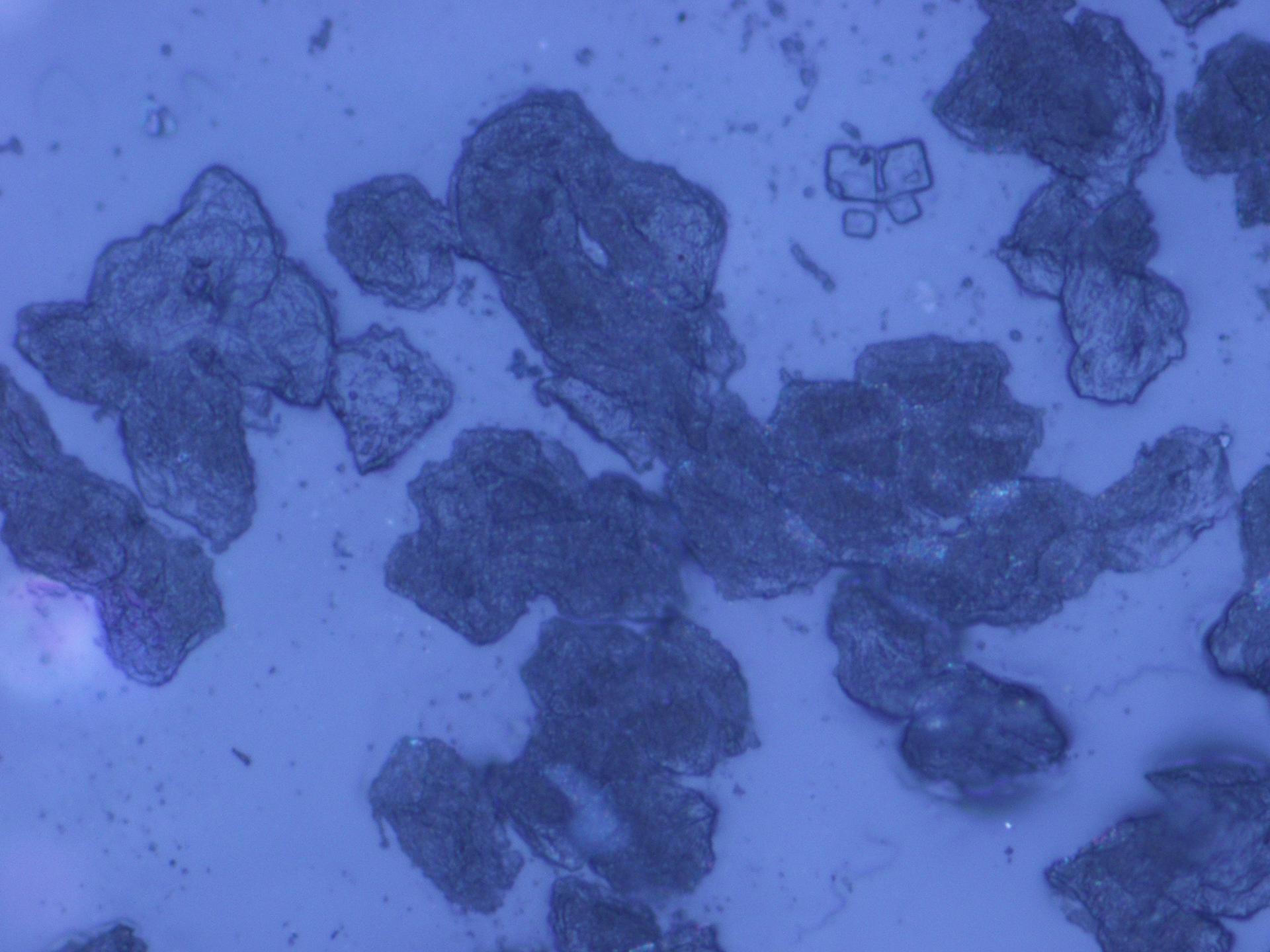 Potassium Iodide Salt Crystal Deposits at 20X Magnification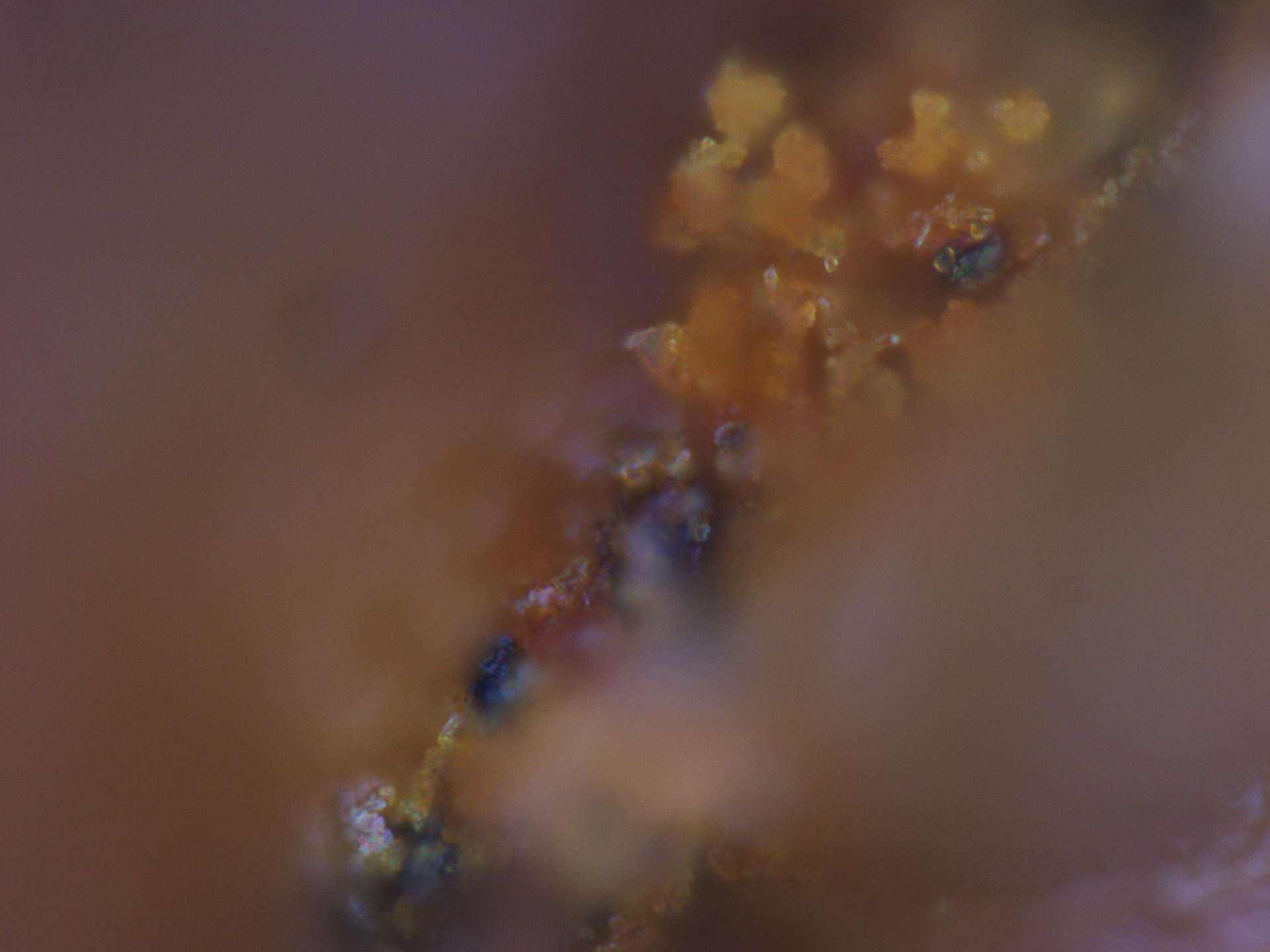 Metal Rust at 100X Magnification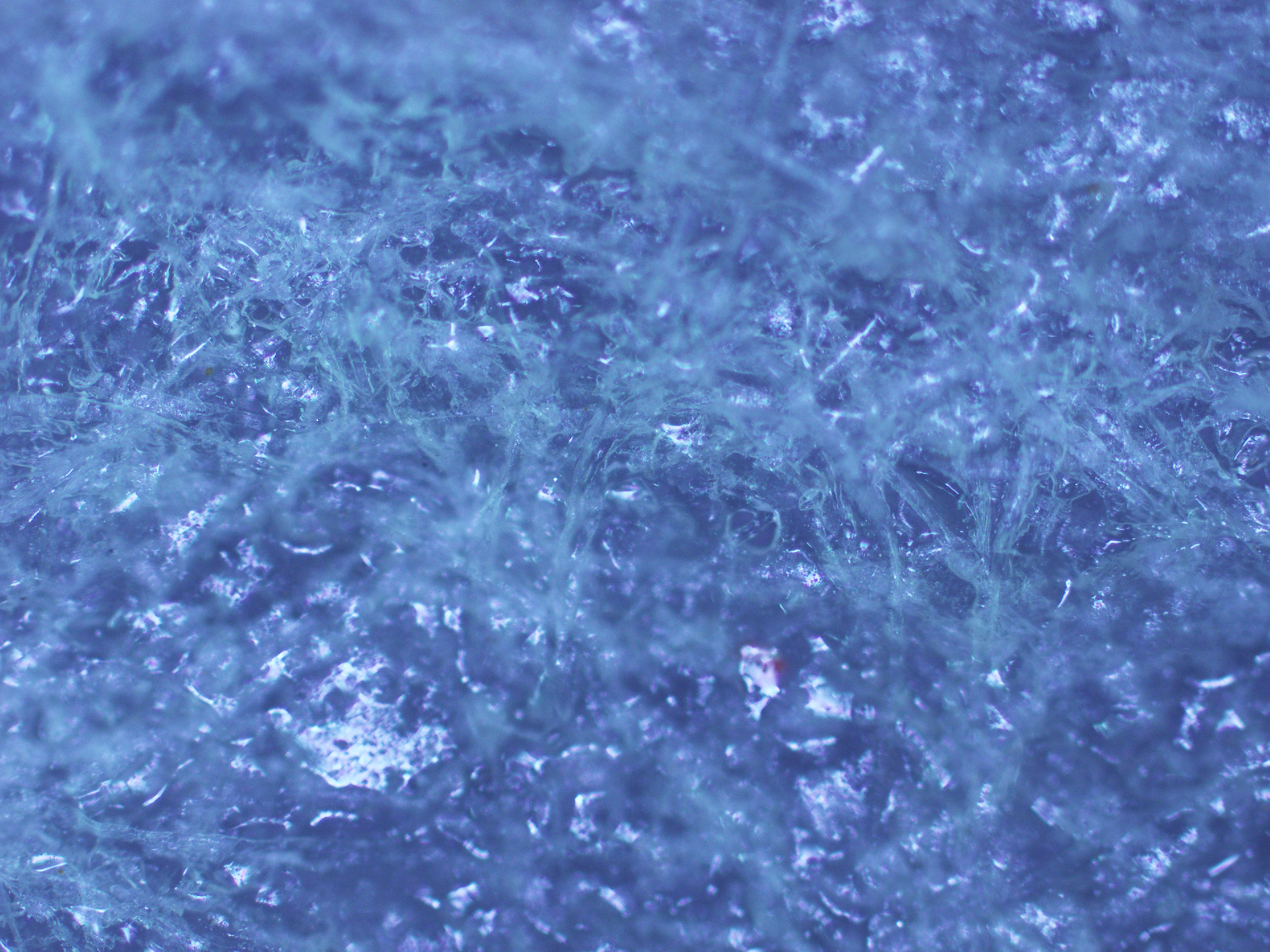 Double-sided Tape at 20X Magnification
Please share your thoughts about these photos and feel free to comment which one is your favorite.
Have a great day!
Best Regards,
@ybanezkim26