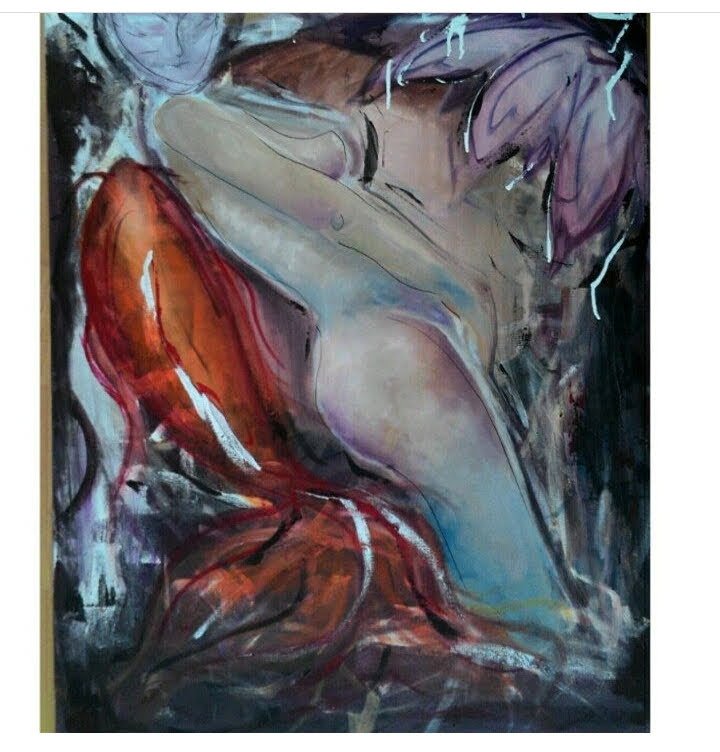 Vainglorious woman laughed histerically and was sushed.
I painted this years ago but it's still one of my favourites. I don't know this woman but i can imagine, visualize her. Not hear but feel her. I hope someone can too.
Mağrur kadın histerik bir kahkaha attı ve suslandı.
Bunu birkaç yıl önce resmettim ama hala en sevdiklerimden biri benim için. Bu kadını asla tanımıyorum ama hayal edebiliyorum, görebiliyorum. Duymuyorum ama hissediyorum. Umarım biri daha hisseder.