A big hello to all the steemians! First, I want to give a deserved recognition to @juliakponsford, for their dedication and perseverance, which has given recognition and experience to this contest ART EXPLOSION . For giving us the opportunity to express ourselves through art. This is my first time here. I have thought carefully about what the word PEACE means, although I know that the terminology is broad and we have heard it since our childhood. To name a few of them ... There is always cloth to cut; in the individual, spiritual, social, political, among others.
For me, I can feel peace and focus on the home, later I will explain my perspective.
¡TRANQUILITY FULL IN THE HOME!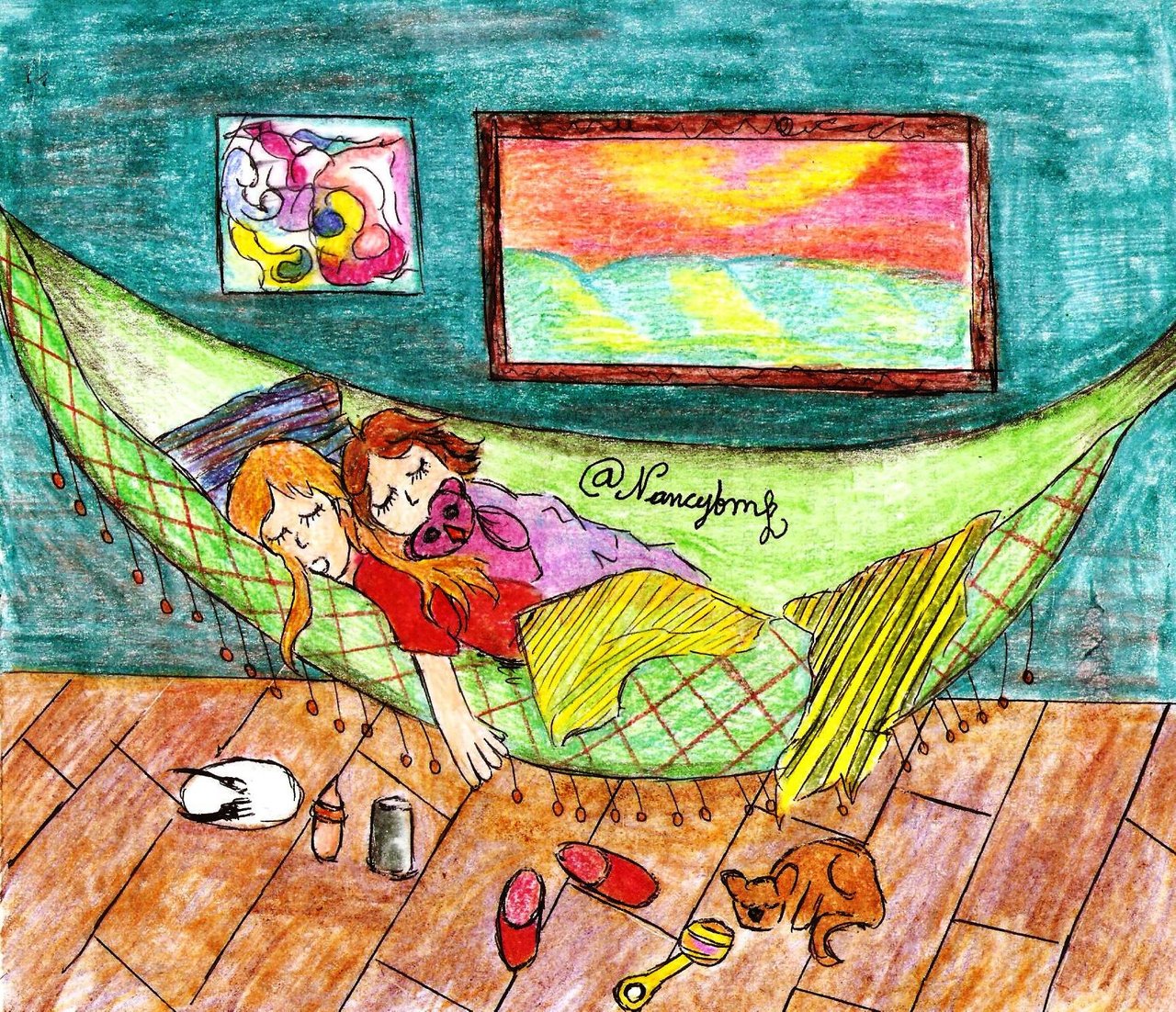 In homes where broken hearts reign, hostilities, bad temper, mistreatment. It is easy to understand that there is no understanding within families, cheating is common and lies are served to the order of the day. Giving entry to suspicion, distrust, hatred, anguish and worry. Regardless of the social status of the people, the location, the space of the family home or the cost of the material belongings that are in it ... It is very difficult to breathe fresh air, perceive tranquility and maintain an atmosphere of mutual respect in homes that they almost always have these characteristics.
Retaking my perspective on peace, I enjoy my family!. With this statement I emphasize that we are not perfect. The perfect family is only seen in movies! From an early age I was taught that a peaceful attitude should prevail among us, good communication, respecting our varied ways of thinking and having an environment outside of violence. Although as in any family, there are situations or adversities where we move away from that tranquility, the essential is how to return to it.
Here is my illustration ... in this warm room, these little people are present who clearly enjoy each other's company, taking a well-deserved nap, without any disturbance and enjoying the stillness that is breathed in their home.

Among the materials used we have:
- Graphite pencils.
- Crayon colored pencils.
- Sheet of the machine.
- Pen.
- Pencil sharpener
- Draft.
- You want to express myself through the drawing.
- Affinity for having fun.

I present the drawing process, plated in an orderly and sequential manner. Enjoy it!

To start with the magic of drawing, it is very important to focus on capturing the structure of the drawing. This time making the shape of this family, to then color them.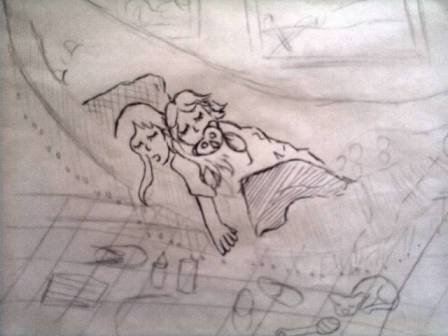 As I was developing the reflection, I developed the characteristics that the drawing would have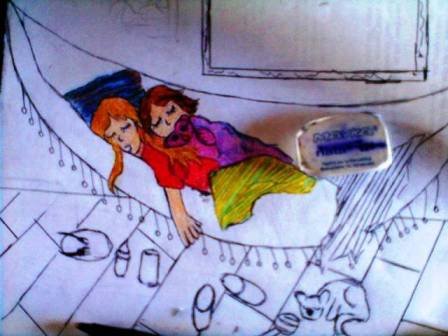 This was part of the coloring.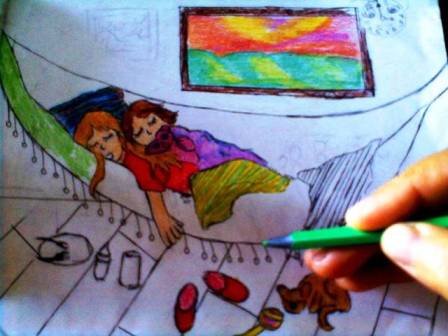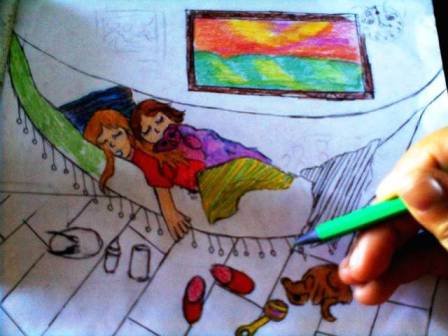 Use a variety of shades to finish this beautiful room and its main characters. To name a majority of them, which in combination favored the creative process, are the colors: red, yellow, green, black, purple, blue, pink and brown.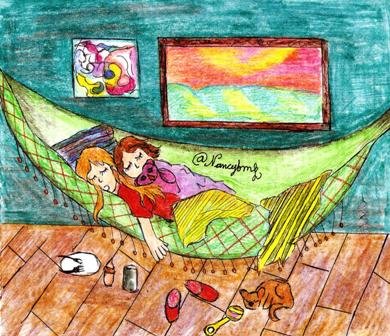 PHOTOGRAPH WITH MY DRAWING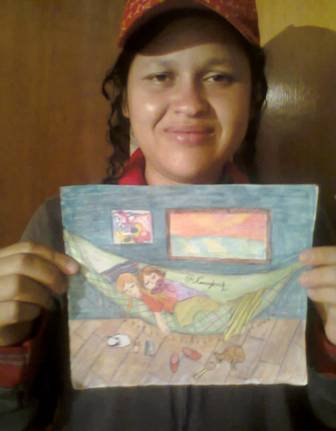 Thank you very much for the support of these communities to the variety of artists on this platform! @helpie, @ art-venture @curie @ ocd-resteem, @artzone, @c-squared
Copyright @nancybmp - All rights reserved
MY INTENSION IS THAT YOU ENJOY MY POST!
THANKS FOR YOUR SUPPORT!
DO NOT FORGET TO FOLLOW ME AND VOTE ME!
A HUG! @NANCYBMP