Pineapple is indeed very tasty, consumed both raw and processed first. After some time ago we were presenting about how to make pineapple juice, in this article we want to explore a little about other pineapple processed products, namely pineapple candies. Actually the way to make candied pineapple is very easy. Not only that, candied pineapple is also one product that is still quite a bit on the market but demand is always there. Well, if you want to make candied pineapple yourself at home or even want to develop it into a business, here's how to make your own pineapple candies!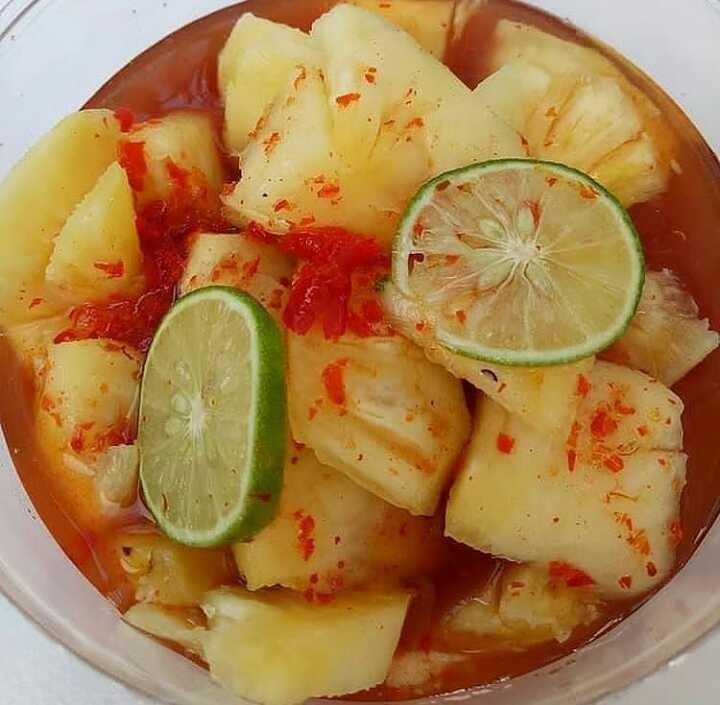 How to make dried pineapple candies
Necessary materials :
1 pineapple mengkal (not too ripe) 300 grams of sugar 1 teaspoon of salt salt 1 tablespoon whiting enough water
How to make :
Peel the pineapple until it's clean until all his eyes are gone. After cleaning, then cut into pieces according to taste.
Do not forget to remove the middle part of the hard pineapple for more pleasure when eaten.
Dissolve the salt in 500 ml of water then use the salt solution to wash the pineapple that has been cut.
It would be better if the pineapple pieces were put directly into this solution.
This washing function is to reduce the itching caused by pineapple sap.
Dissolve the whiting into 1 liter of water.
Stir until blended then wait for the lime to settle.
Take part of the cold water then soak the pieces of pineapple for about 1-2 hours.
This soaking function so that the sweets we make can be more supple.
Boil 500 ml of water.
After boiling, put the pineapple which has been soaked in whiting water for 3-5 minutes.
This boiling function is only to sterilize pineapple, so don't boil it too long.
After 3-5 minutes lift and drain.
Cook 300 grams of sugar with 300 ml of water until it becomes like a rather thick syrup.
During the cooking process, continue to stir the sugar solution so that it does not crystallize.
After getting the desired viscosity, turn the fire off then cool.
After the cold syrup, put the sterilized pineapple into the syrup.
You can also give some flavor enhancers such as vanilla powder or ginger powder to make it more delicious.
After mixing it cool in the refrigerator for 24 hours so that the sugar solution is absorbed.
After putting it in, dry the sweet pineapple candied by drying it in direct sunlight.
You can also use the oven to dry it.
The preparation is ready to serve!