"I just want everybody to get along"
...these are the words, a friend and colleague wrote me, during the recent disputes of the art community with the account @jaguar.force.
I am still contacted by people, asking me to join their campaigns. My answer is, that I said publicly, what I had to say, and that I have no interest or intention, to pour any more oil into the fire. But I still find myself in the middle of an argument, that I never wanted to have.
I agree very much with master @shibasaki, when he said: "This fighting must stop."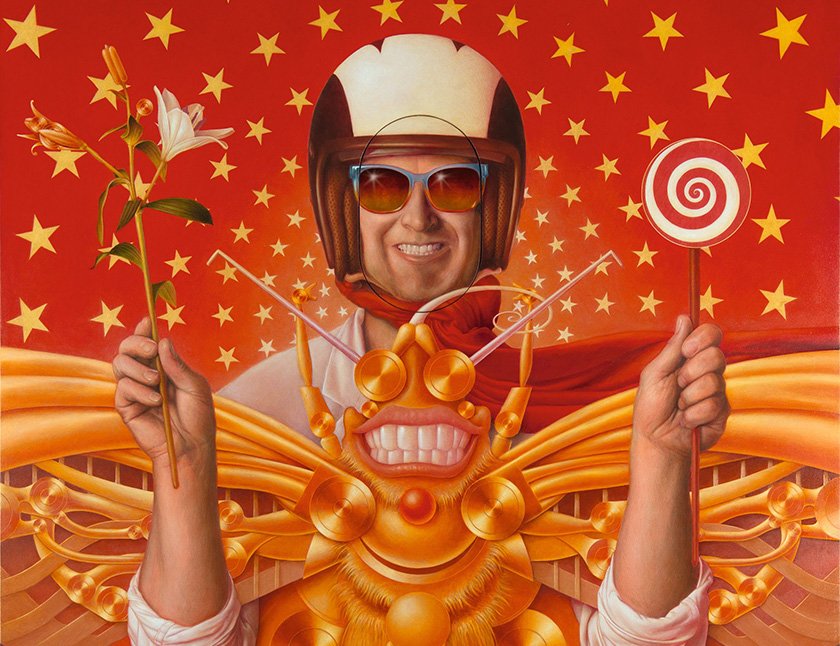 note to Curators: picture has been posted before, no reward for this expected
---
When I first became aware of what was going on in the art community, just a little while ago, I naturally sided with my fellow artists. I was actually quite outraged about @jaguar.force. Even made that joke on @thermoplastic's post he had made about plagiarism.
A lot has happened since then, and both sides brought in a lot of arguments. But there was also a lot of plain fighting and insults. I had actually lost all joy of being on steem or any of its relatives like @nTopaz. If it hadn't been for a handful really nice people, I might just have abandoned my account alltogther. I'm a Libra, I need harmony ;-)
Jaguar.force contacted me with something I had said to them in a comment. They took it as an insult. It was a misunderstanding. We started to have a more reasonable conversation about our views and convictions. I don't know, if I was shocked or pleased, that (in my humble opinion) jaguar.force is not just some stupid troll as many of us chose to believe.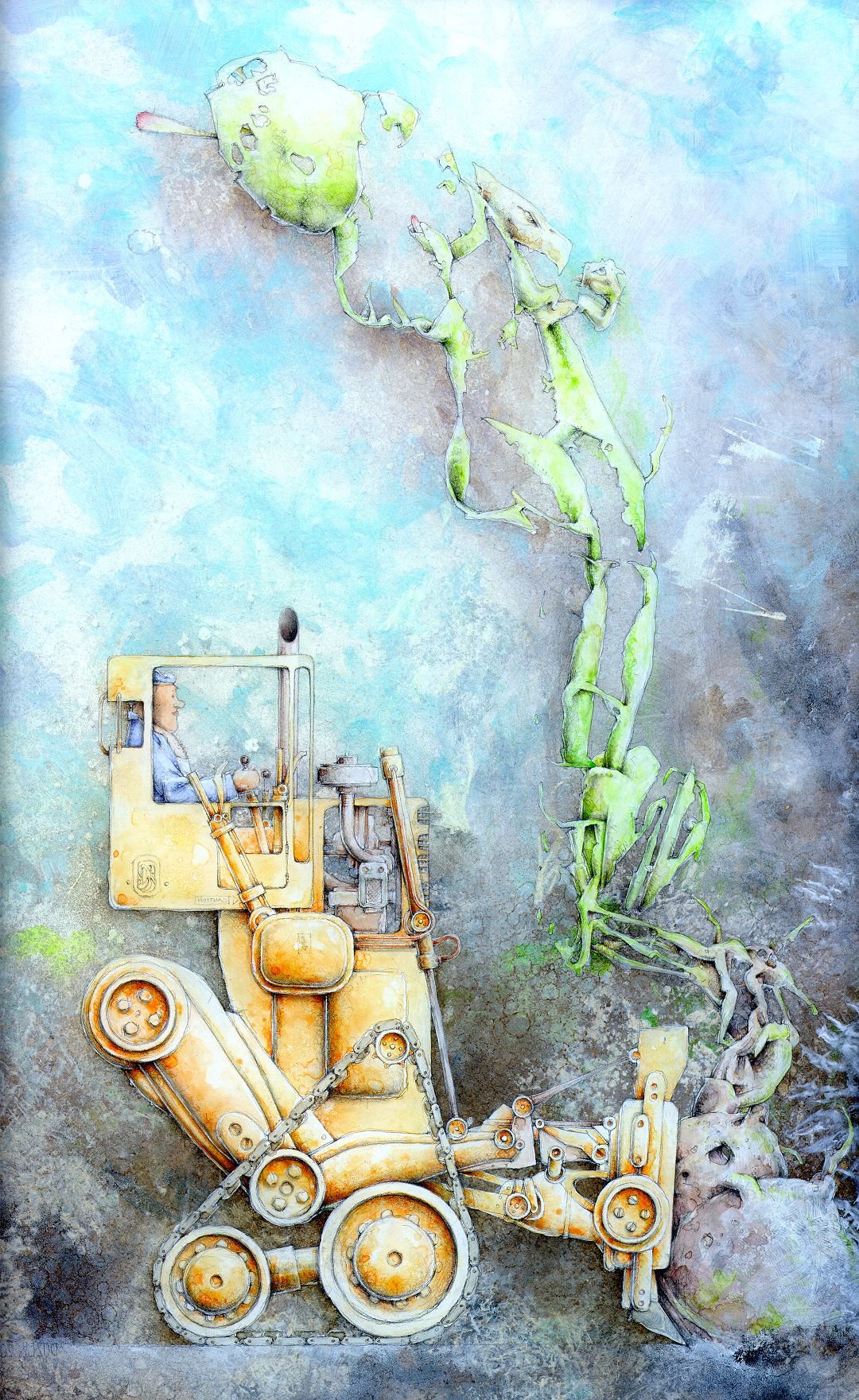 I had said before in my comments, that I see good intentions, and found that confirmed. I met someone intelligent and well educated... maybe a bit overly passionate at times, but that's what young activists normally are.
Of course there is major disagreement on several issues. But they actually listened to me, when they held a case of potential plagiarism under my nose, and I said, likeness is strictly coincidental. Some poor, potentially innocent soul could be spared false accusation!
Jaguar.force presented new cases in the meantime, where accidental likeness would be hard to believe. I saw the posts and I think, unfortunately, they speak for themselves.
BTW, @jaguar.force offered me a position as art advisor, which I respectfully declined. If a case is clear, my judgment is not needed. And if it is not, I will gladly give a second opinion. As I would want to make sure, nobody gets falsely accused.

It looks, like the whole issue of, let me call it "art abuse", is often handled relatively relaxed. Professional artist came to accept, that their art is ripped off in all different ways, be it on the web or in real life. I have reached a point, where I will make a high resolution image available, whenever possible. For the viewing pleasure of my audience. Not worrying about someone downloading or even selling it (it has happened).
Those trying to learn and refine their skill have always learned by copying the masters. Per se, there is nothing wrong with that, but we now were all educated, that "attribution is key".
---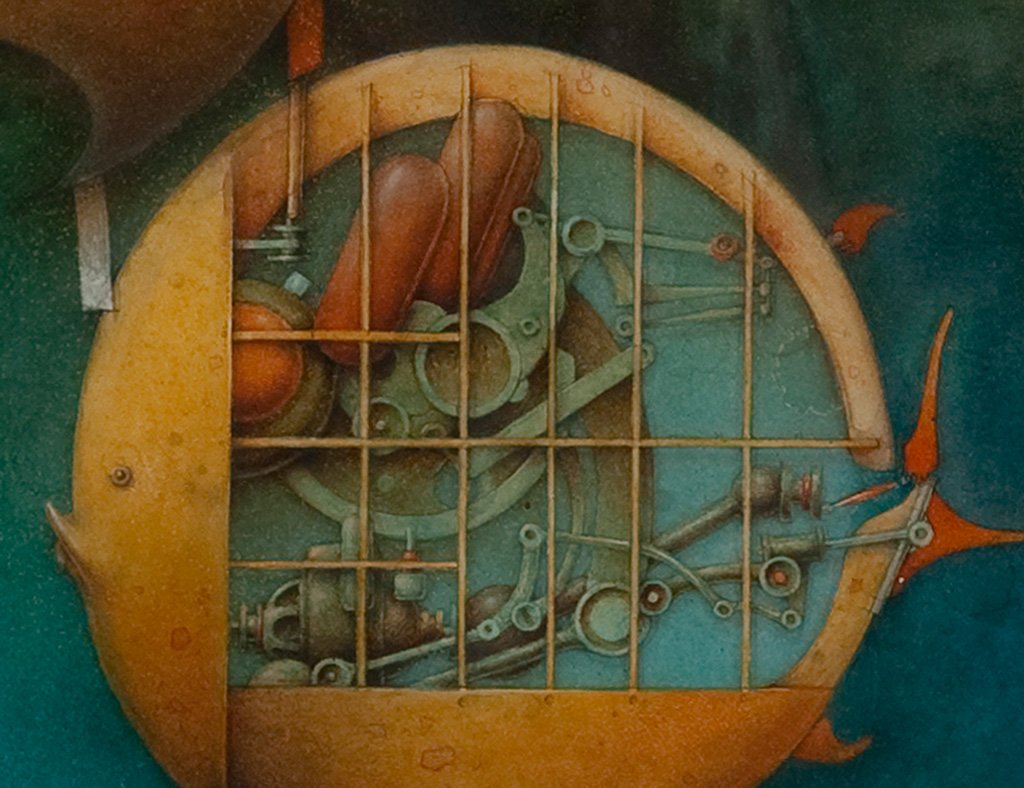 When I was a submariner in the German navy, our KALEU (captain) always said: "Now, everyone check themselves and see, where you have any shortcomings and how you can improve!" ....it became a sort of a mantra for me, and I still follow it today. I am old enough to know, that nobody is perfect. I certainly am far from it. So, I thought, maybe, I should go and check my own blog to see, if it is all up to standard.
I found a painting, where the stock photo used was not properly attributed. To correct the mistake, I made the necessary attribution, and added the link to the stock account. I make no secret about it, and anyone who wants to do so, can check on steemd anyways.
The debates about copyright and plagiarism and all, are legal issues. There was also talk about deception, which is a more ethical issue in my view. The subject came up, that some artists might be trying to deceive their fans and curators.
Some people argue, that using a photo for reference could be seen as such. I have to say, that I actually find it much harder to achieve a high level of accuracy with a photo if done right. Of course, one can argue the artistic achievement there, but for me it was a skill, I was thriving to achieve for many years.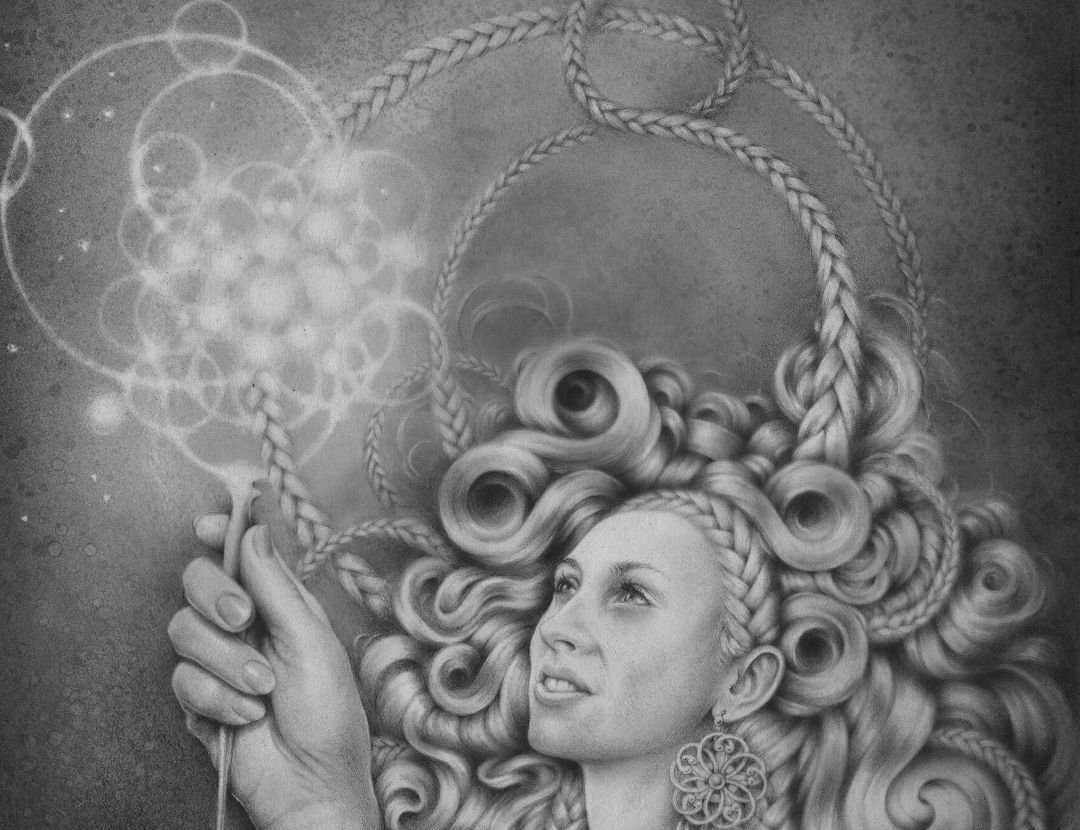 I invite anybody who thinks it is easy to make a quality rendition with a fine undertone of your own style, to try it. And seamlessly incorporate it in the context of your artworks idea, concept and composition. You will see, that there is a reason, why very reputable Institutions like the Angel Academy of Art have offered workshops on the subject.
The core value of a piece of art is determined by the idea. It is not even the effort involved (although for me it is to a certain degree). So, although many professionals don't make a big fuzz about getting copied, it is the stealing of an idea, that is frowned upon. And even there is lot of gray zone, as one can see in the recent argument.
---
So, why am I writing all that? To make a clear and public statement of my position. I don't want to see steem to be turned into some kind of gulag, where every move is under surveillance and scrutinized.
On the other hand, I understand, that there has to be some kind of order. I'm German after all ;-) When I get caught with my fingers in the cookie jar, I get slapped. But although someone who steals an apple in a supermarket breaks the law, it does not make him a potential rapist or mass murderer!
So, if there is a consensus, that certain areas of our wonderful platform are starting to look like this...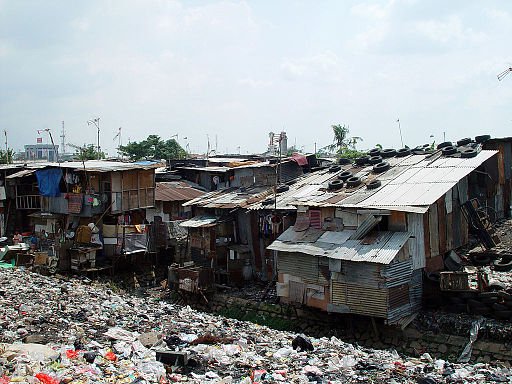 idea @iamstan
...ok fine, lets have it cleaned up, but keep an eye on all sides, so we don't end up here: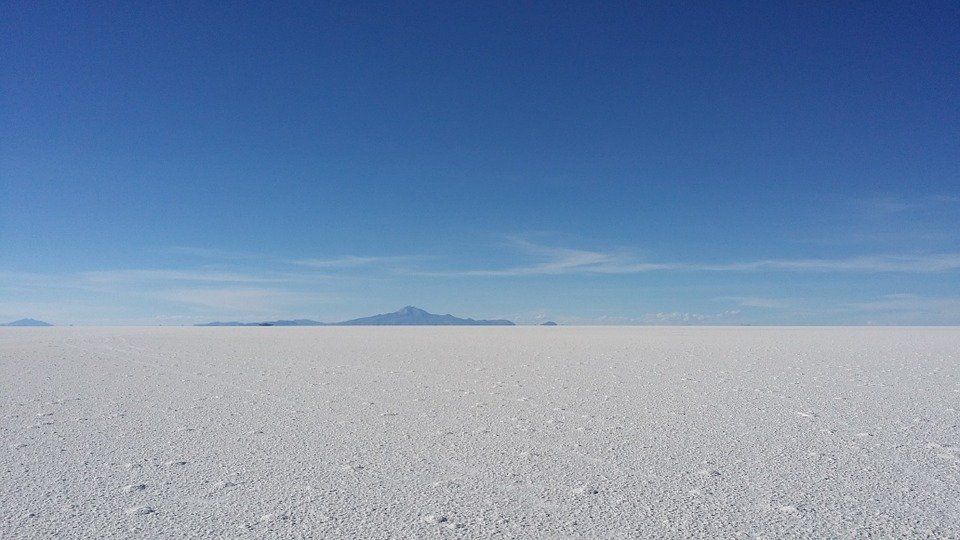 and instead have it more like this: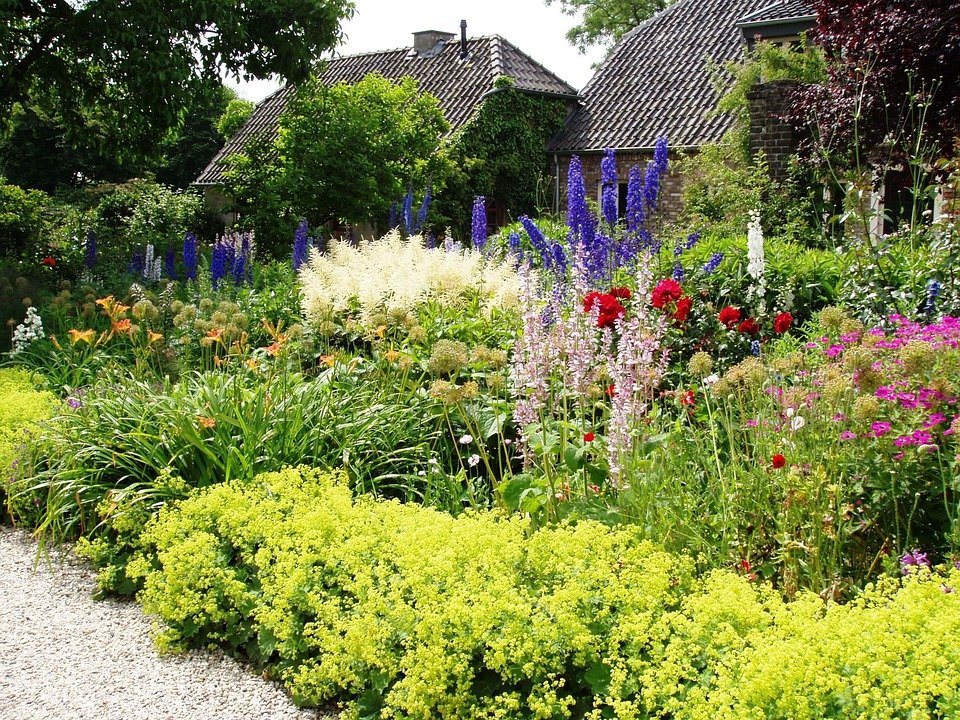 ---
Just a suggestion :-)

---
We are only human.
Why not be just that and get along?
---
---
Edit:
You might want to take a look at this latest post by jaguar.force.
I find it at least.... interesting!
---