🇬🇧
---
Encouraged by my last post about myself, I would like to inspire my colleagues here on steemit to reveal a little bit about themselves too.

There is a wealth of great art around here, which we all have come to admire and appreciate. Many of the blogs I like to visit show all the inspiring art, but I think, it would also be interesting, to see, who actually creates these gems.

And since we already have an abundance of all kinds of challenges, I would like to make it more of an invitation and call it the "Artist behind the art Treat".
🇩🇪
---
Ermutigt durch meinen letzten Post über mich selbst, möchte ich meine Kollegen hier auf steemit dazu inspirieren, auch ein wenig mehr über sich selbst zu verraten.

Hier gibt es eine Fülle an großartiger Kunst, die wir alle bewundern und schätzen gelernt haben. Viele der Blogs, die ich gerne besuche, zeigen all die inspirierenden Werke, aber ich denke, es wäre auch interessant zu sehen, wer diese Schätze tatsächlich erschafft.

Und da wir bereits eine Fülle von Challenges aller Art haben, möchte ich sie eher als Einladung verstehen und sie als "Artist behind the art Treat" bezeichnen.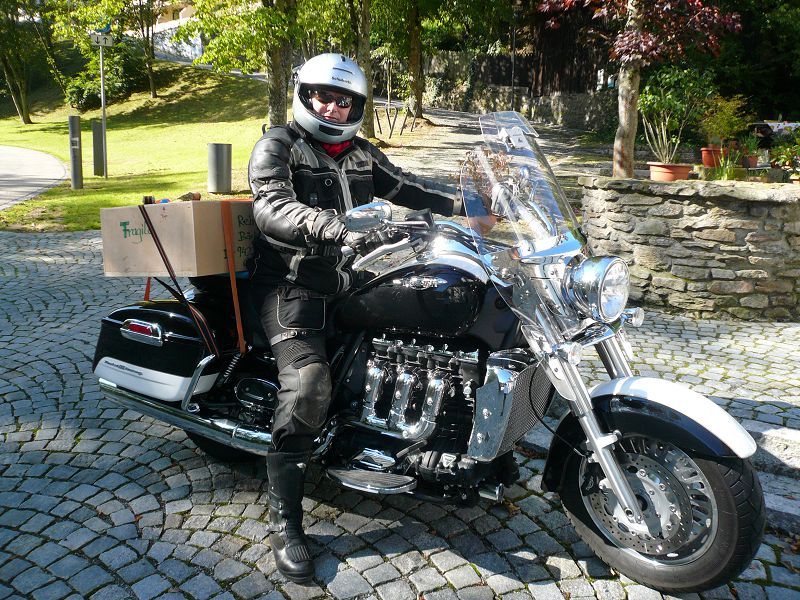 ---
I'm not big on rules, so there aren't any. Only suggestions
Invite one or more artist you would like to know more about, to participate.

Everyone can invite, even if you were not invited by someone else!

Adding a link to this blog might make it easier vor those invited to see, what you would like them to do.
---
If you have been invited, please write a post about yourself with stories and photos, so that your fans get a better idea of who you are.

If you like to give some attention to the person who invited you, give them an upvote and consider a resteem.

Please use the tag artistbehindthearttreat, so everybody can find these posts easily.

Everyone can write a "artistbehindthearttreat" post, no matter if you were invited or not :-)
---
---
Ich bin nicht besonders gut mit Regeln, also gibt es keine. Nur Vorschläge
Lade einen oder mehrere Künstler ein teilzunehmen, über den Du mehr wissen möchtest

Jeder kann einladen, auch wenn man nicht von jemand anderem eingeladen wurde!

Das Hinzufügen eines Links zu diesem Blog könnte es für die Eingeladenen einfacher machen, zu sehen, was sie tun sollen.
---
Wenn Du eingeladen wurdest, schreibe bitte einen Post über Dich selbst, mit Geschichten und Fotos, so dass Deine Fans eine bessere Vorstellung von Dir bekommen

Wenn Du der Person, die Dich eingeladen hat, etwas Aufmerksamkeit schenken möchtest, gib ihr einen upvote und erwäge einen resteem.

Bitte benutze den Tag artistbehindthearttreat, damit jeder diese Beiträge leicht finden kann.

Jeder kann einen "artistbehindthearttreat" Beitrag posten, auch wenn man nicht eingeladen wurde :-)
---
I was gonna invite @eveuncovered too, but apparently, she has already been revealed


---
I enjoy reading your comments!
Ich freue mich auf Eure Kommentare
❤
If you like my work, of course I appreciate your upvotes and resteems

View all my pictures I posted here on steemit!
Viewer discretion advised, nsfw pictures visible without warning!


Alle meine Bilder auf Steemit
ACHTUNG! nsfw Bilder werden ohne Warnhinweis angezeigt!
---
🇬🇧
---
All photos/scans by me of my own artwork done in my special technique as introduced in What is Hinterglas?
🇩🇪
---
Alle Fotos/Scans von mir, von meiner eigenen Kunst in meiner speziellen Technik, vorgestellt in Was ist Hinterglas?