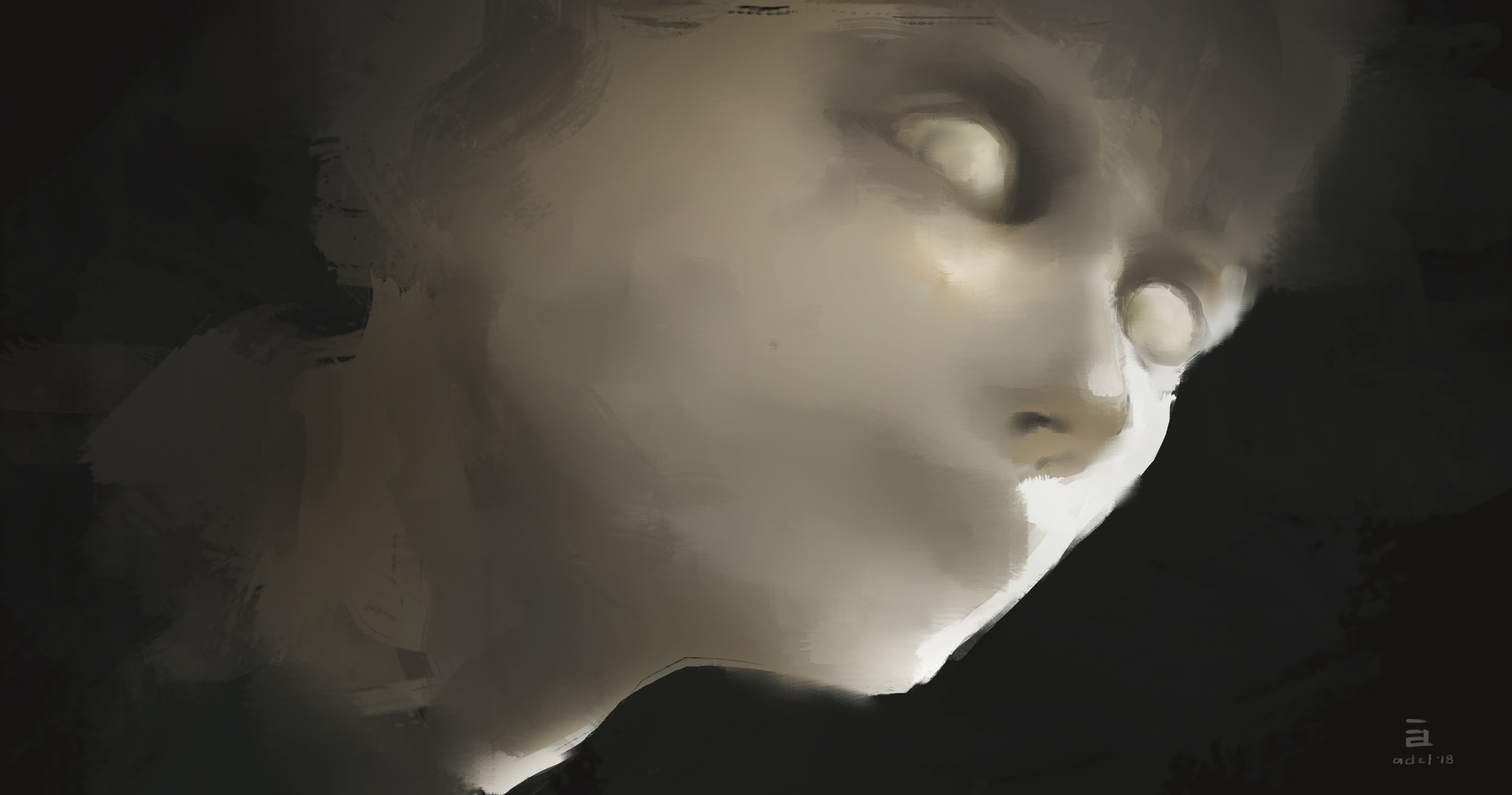 It just happened yesterday, tho it started the night before November 7,2018 (days I was not feeling really well). I was watching The Haunting of Hill House (TV series) on Netflix and stopped at episode 8 because it's getting late already. I was used to waking up in the middle of the night to have a pee break, but then when I woke up I saw that my surrounding isn't what I expected, it was one of the room from the Hill house. Well, you know what, bladder can still take some more so let's head back to sleep.
The next day, still in bed (not yet feeling well and getting worse as of today) I decided to finish the series. In a matter of second I saw this image (the one I painted). And then saw someone sitting on my office chair watching the show with me. It last for only a second. I did not want to make it a big deal because I was also taking a medicine, I thought maybe that was the cause, I might be just hallucinating.
I say I did not take it as a big deal because I already am get used to having episodes once in a while. 5 years ago, I thought I'm getting crazy like literally a crazy woman. Every night I always have episodes, hallucinating, seeing something that isn't supposed to be there, it's like I'm always stuck in the middle of REM and fully awake stage. That time was really a hell for me. I fear night time, and I always cry in the corner calling my mom telling her I don't wanna sleep. EVER.
Anyway. as much as I wanted to post this video in the platform, but dtube won't let me -- and I am currently getting ready for my flight (a couple of hours from now), so let me just upload the vid on vimeo for now :D
Music used: Horror Piano Theme by Private Hell Productions
I'd like to thank @adamada for introducing artisteem to me, I'm trying it out today <3