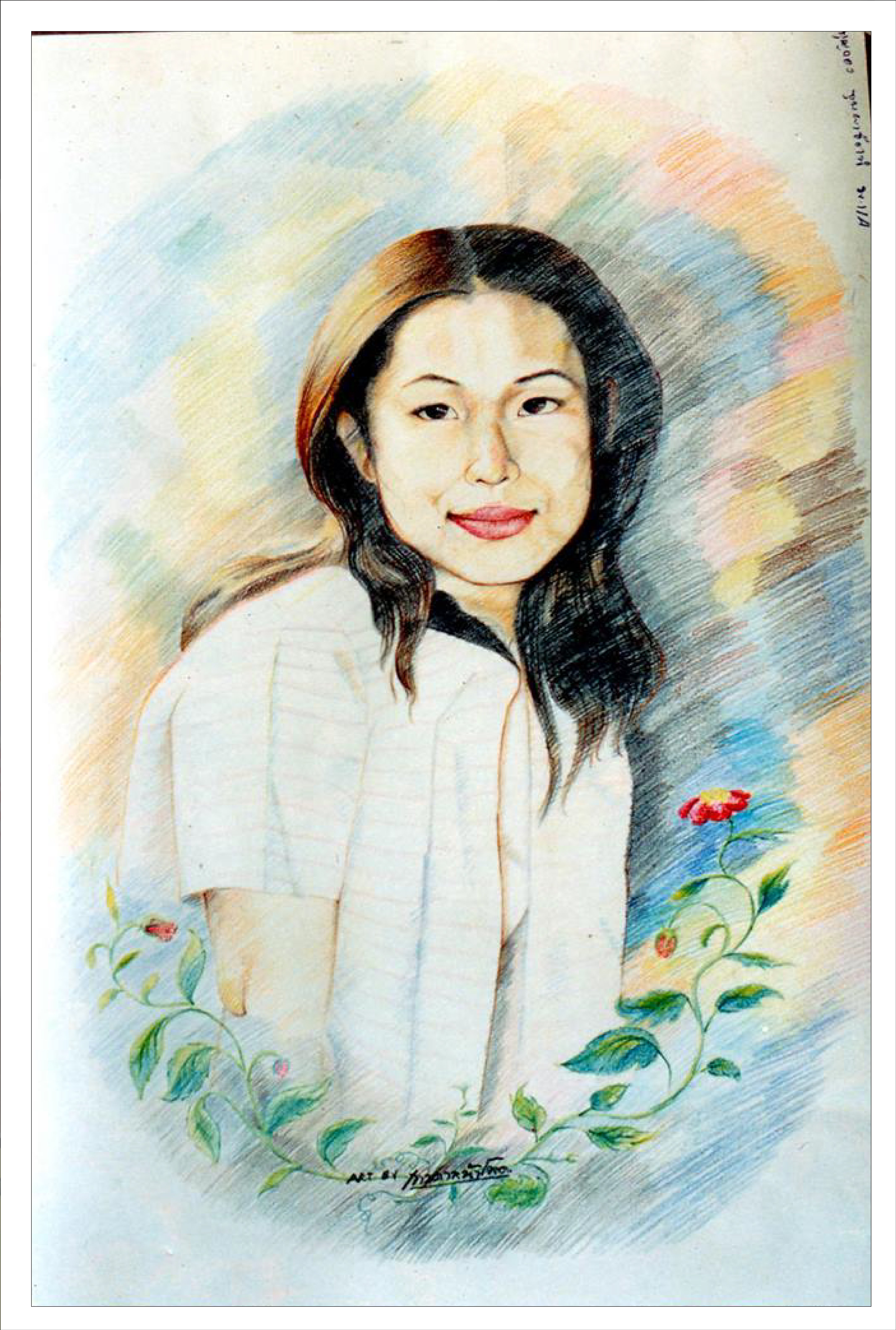 Drawing with colour pencil.
Artist's name: Nikorn Kulatnam
Source :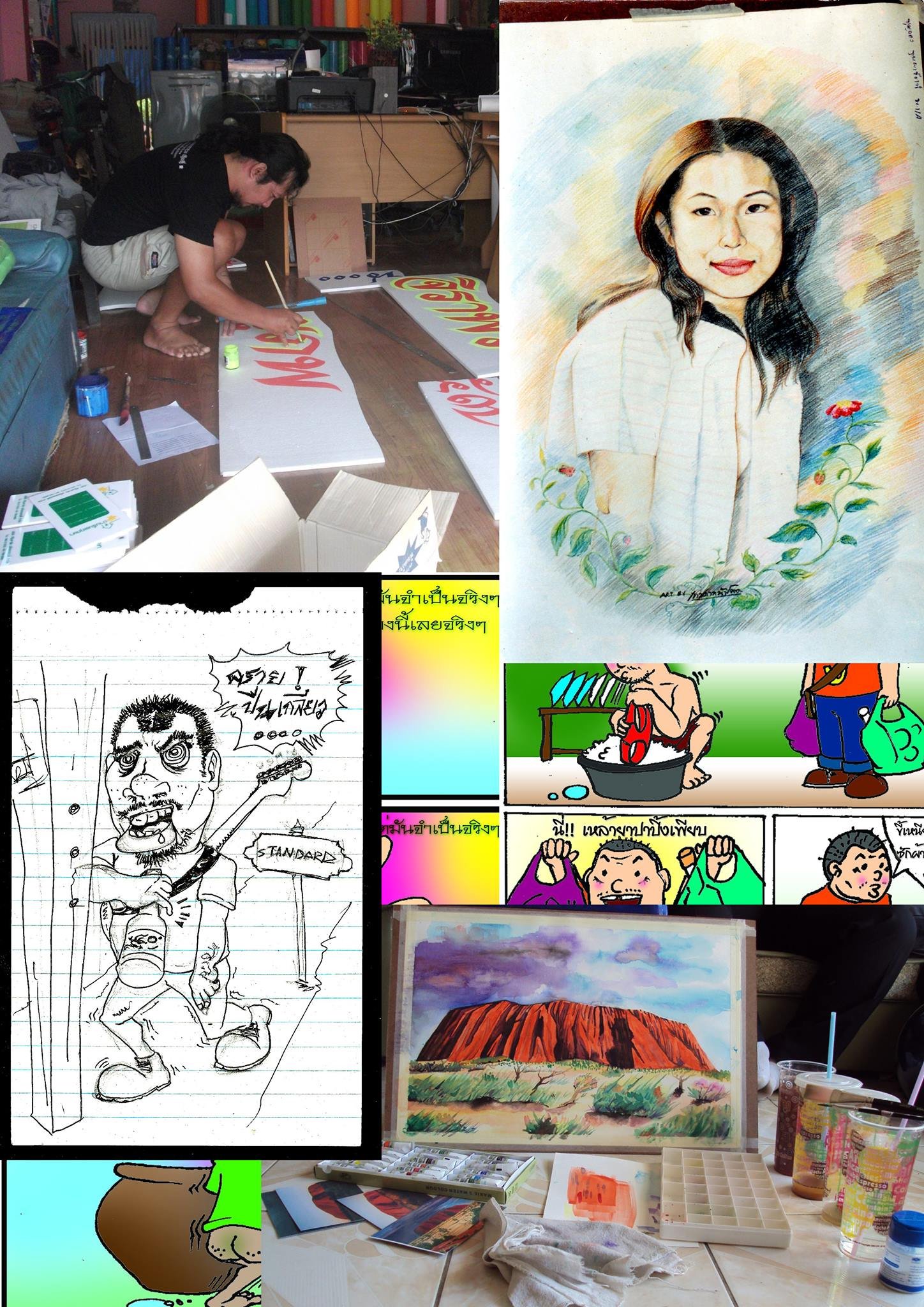 https://www.facebook.com/photo.php?fbid=10153579691748951&set=a.10150190540628951&type=3&theater
Curator's critique: This is the artwork of my brother (@nikornkulatnam).
Stripes are drawn in the same direction. I feel that the image is neat. The weight of the line is soft and hard. Clearly the appearance of light and shadow. Make the picture look dimensional. Colors used in bright colors. Feel bright and cheerful.
My brother he was study and graduate about art to be the teacher. This is one of his artwork on studied in university at that time. But, he don't remember the date of drawing on this artwork. At that time his penname is "เทวดาหน้าโหด" in Eng is "Brutal face god".
Nowadays. My brother will create artwork from computer and graphic program only. Rarely, I will have a chance to see him holding a pen, a pencil or a brush to create a work of art again. Because he doesn't like when people call him "Artist". He said at all time "I'm normal guy. I'm not artist"