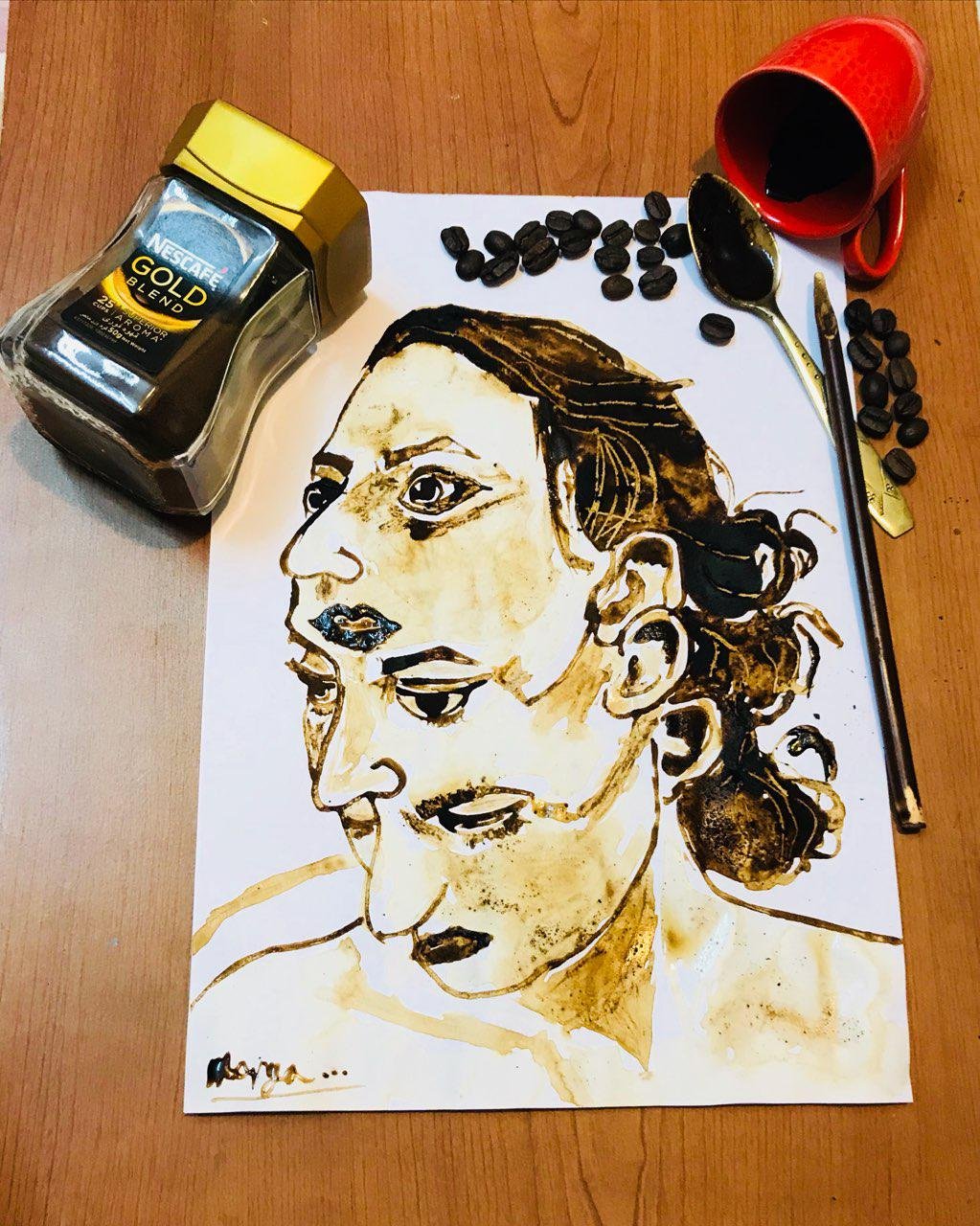 Hello Artist Friends
Paintings today, called 3 moves for a look, designing coffee with spoon and pencil wood.
The idea of this painting is taken from a scientific television program that shows the motion of an object in slow motion, and this mode is designed on the human face with 3 moves from bottom to top, and I'm happy with the result. I hope your dear friends also enjoy.