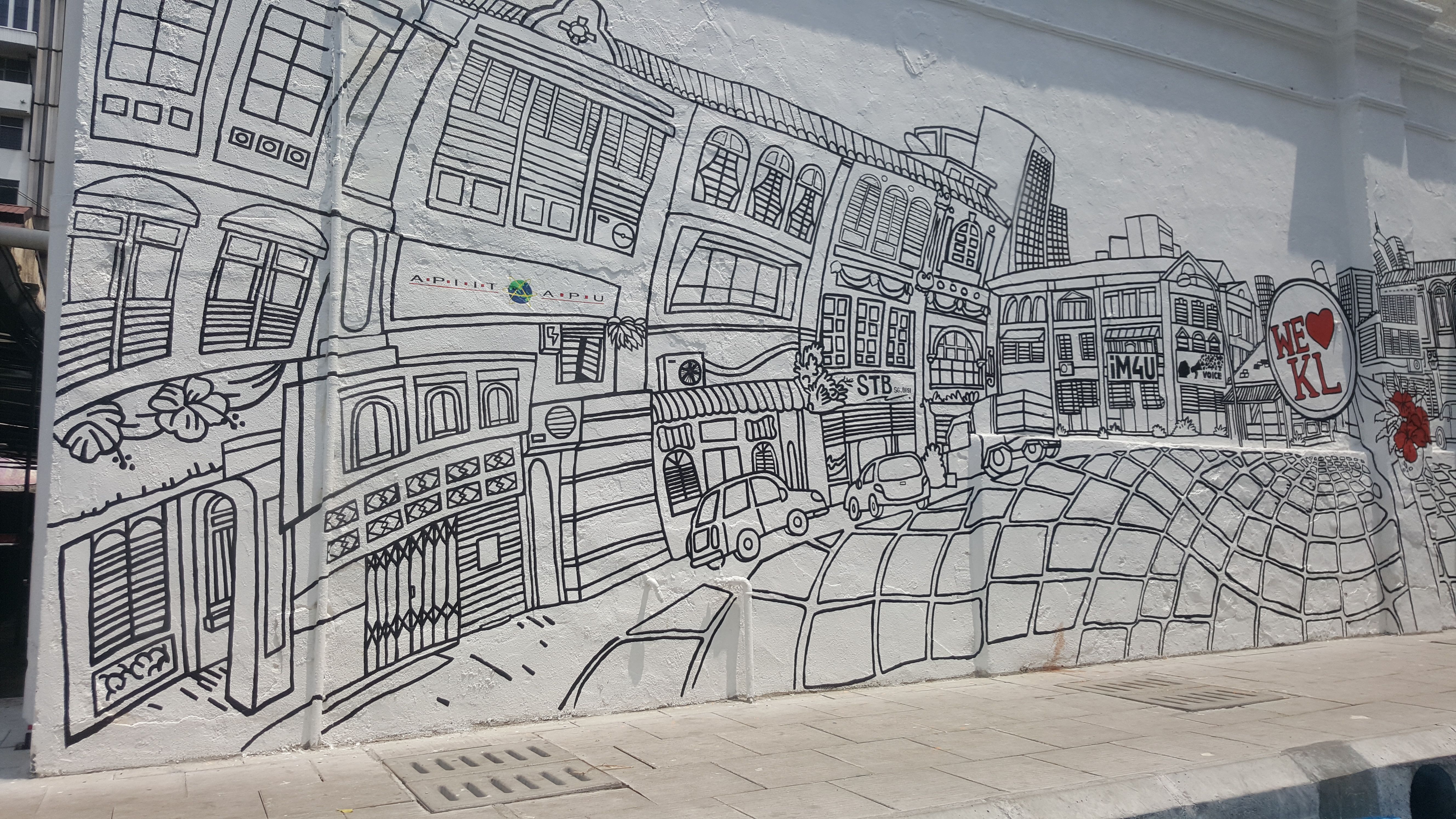 When we explore outside we can see lot of walls of different things. It could belongs to any house or side support walls of any hills, even there are so many walls of roadside structure. If we think with artist mind these walls are not just walls, these could be a canvas, a canvas of nice calligraphy. In Malaysia specially in Kuala Lumpur i saw lot of walls decorated with these type of art or calligraphy. I love them so much that i often give it a close view. This pic was one of them. ANd i clicked the photo from Mashjid indal(Kuala Lumpur).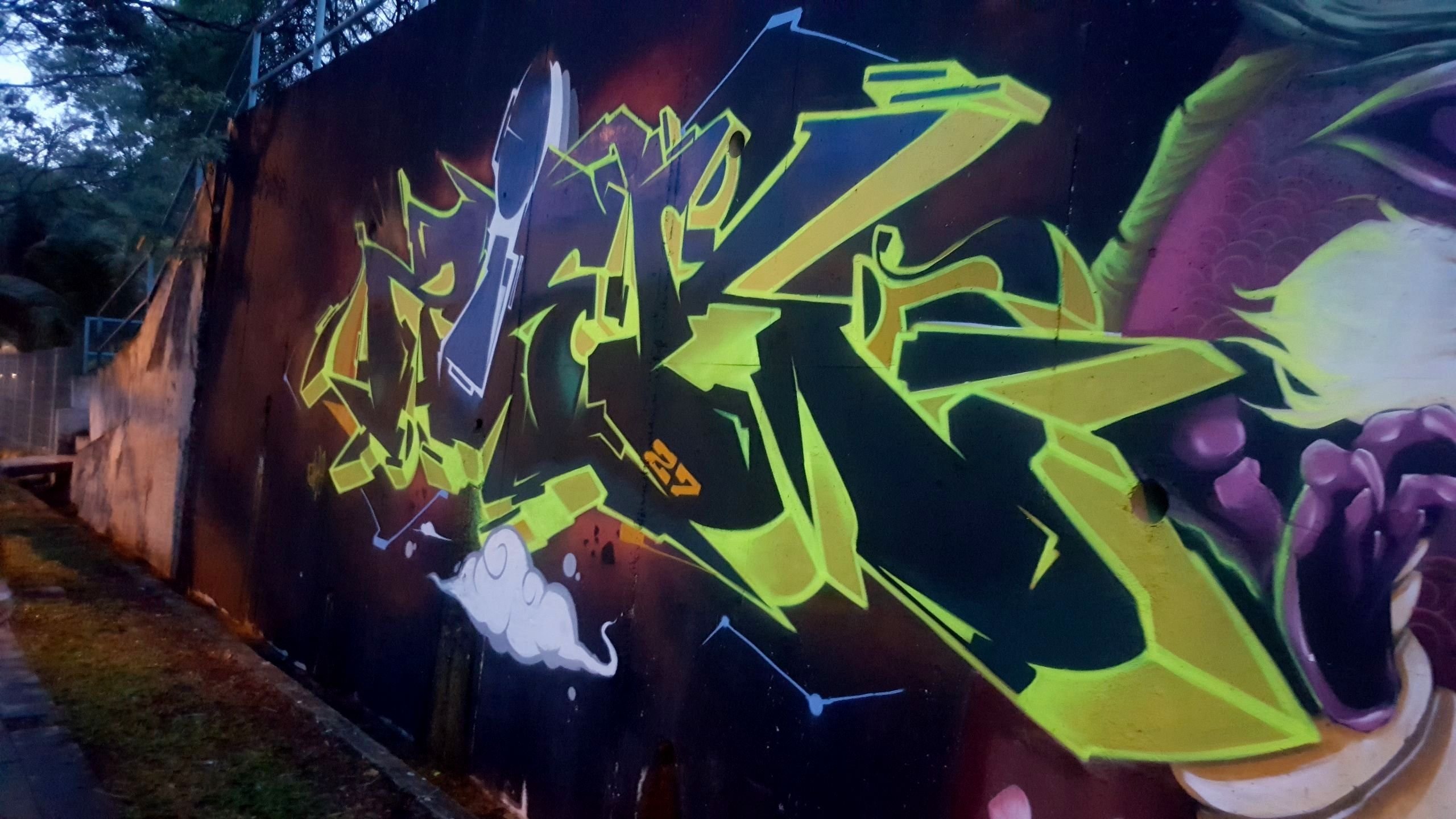 This one is even more cool, the color is so attractive that it can be seen from far distance.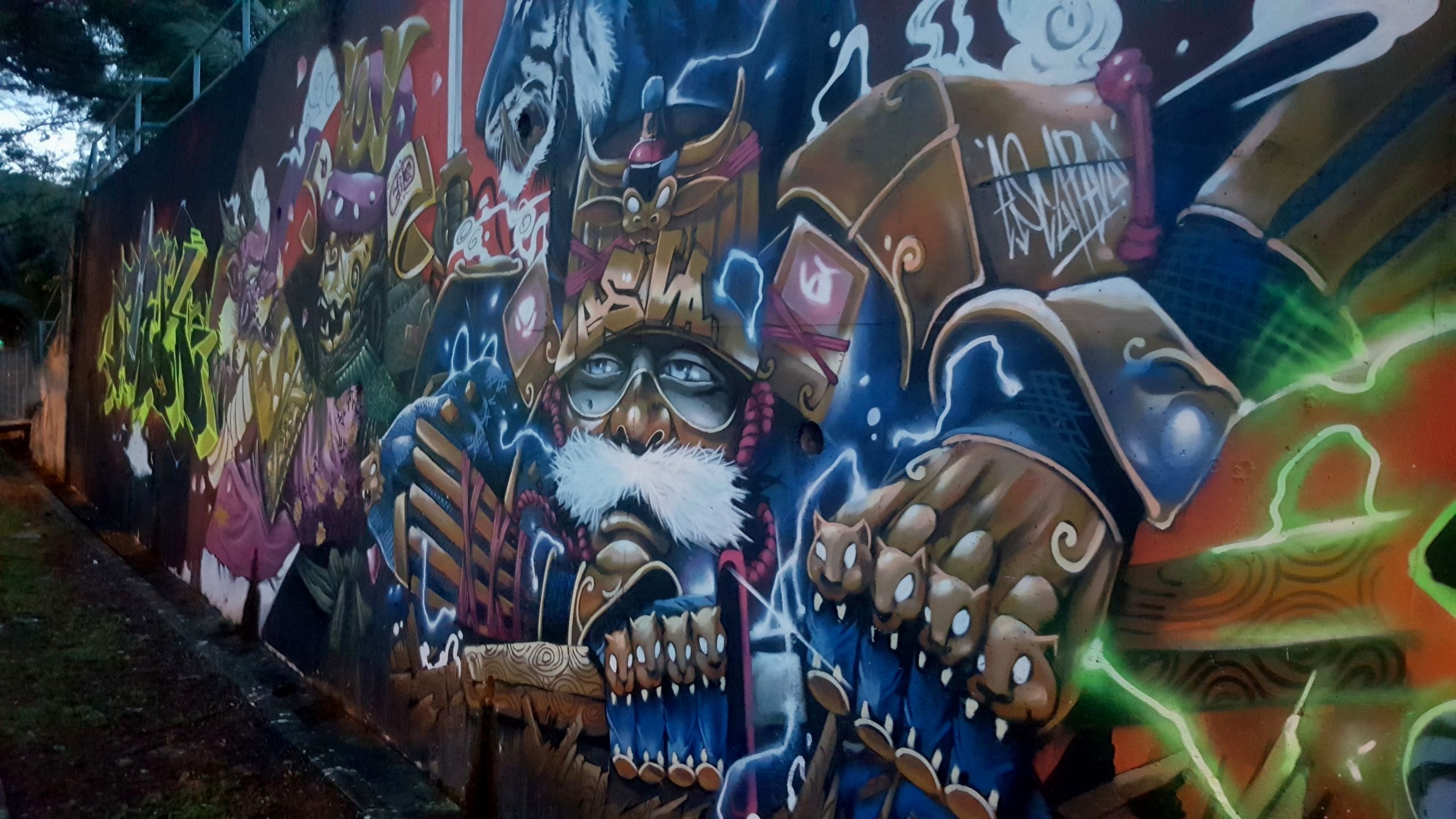 By this cool wall paint a simple wall became gorgeous, i am sure that before these paint the wall was so dimm and no one noticed it. Hence after the painting it became noticable.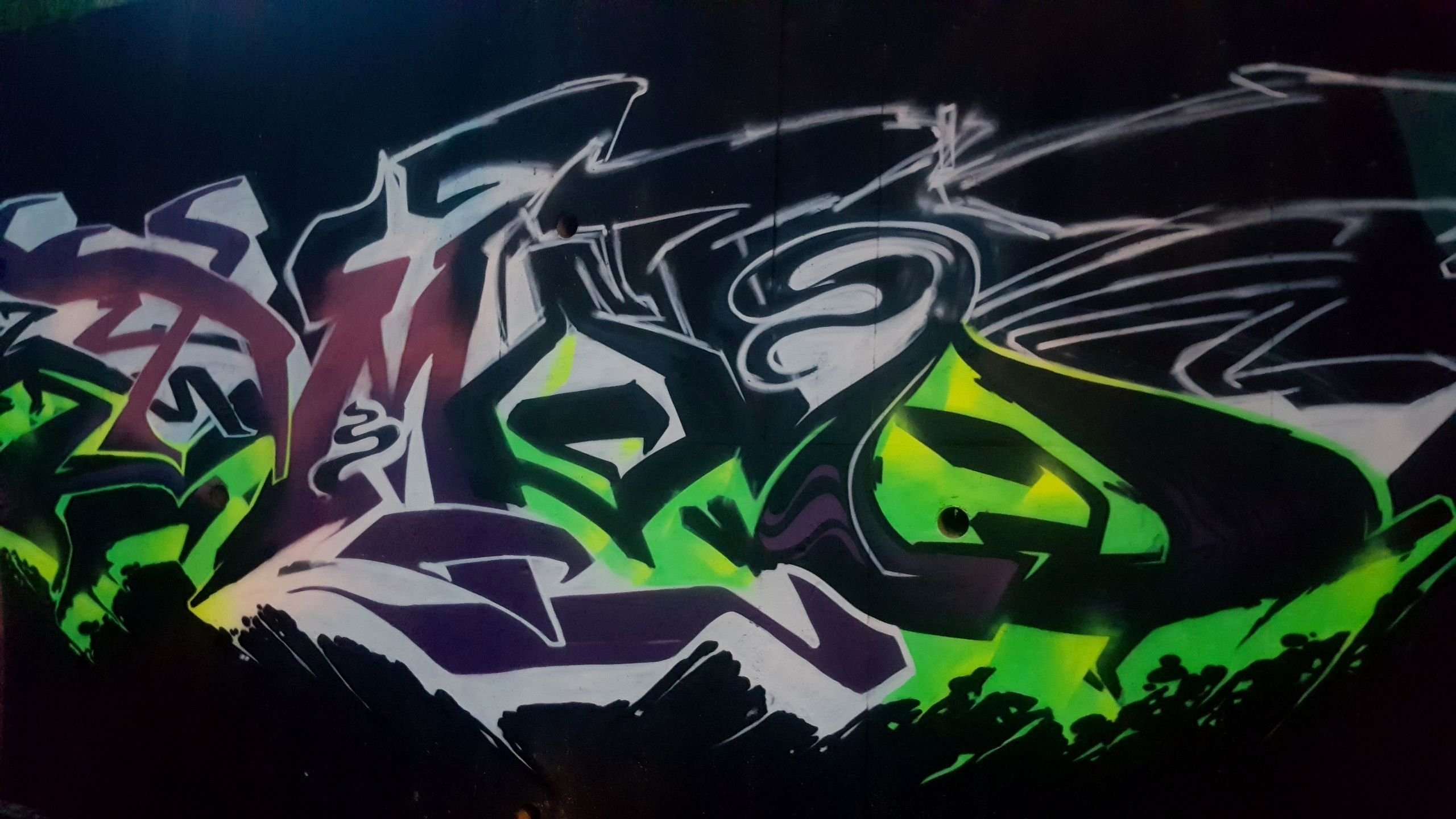 This one is the best one. It became a pattern. There is a dragon in the art, i don't know that anybody noticed it or not.
Thanks for reading the post. Please upvote