Today's #SPedition is about Thiago Silva!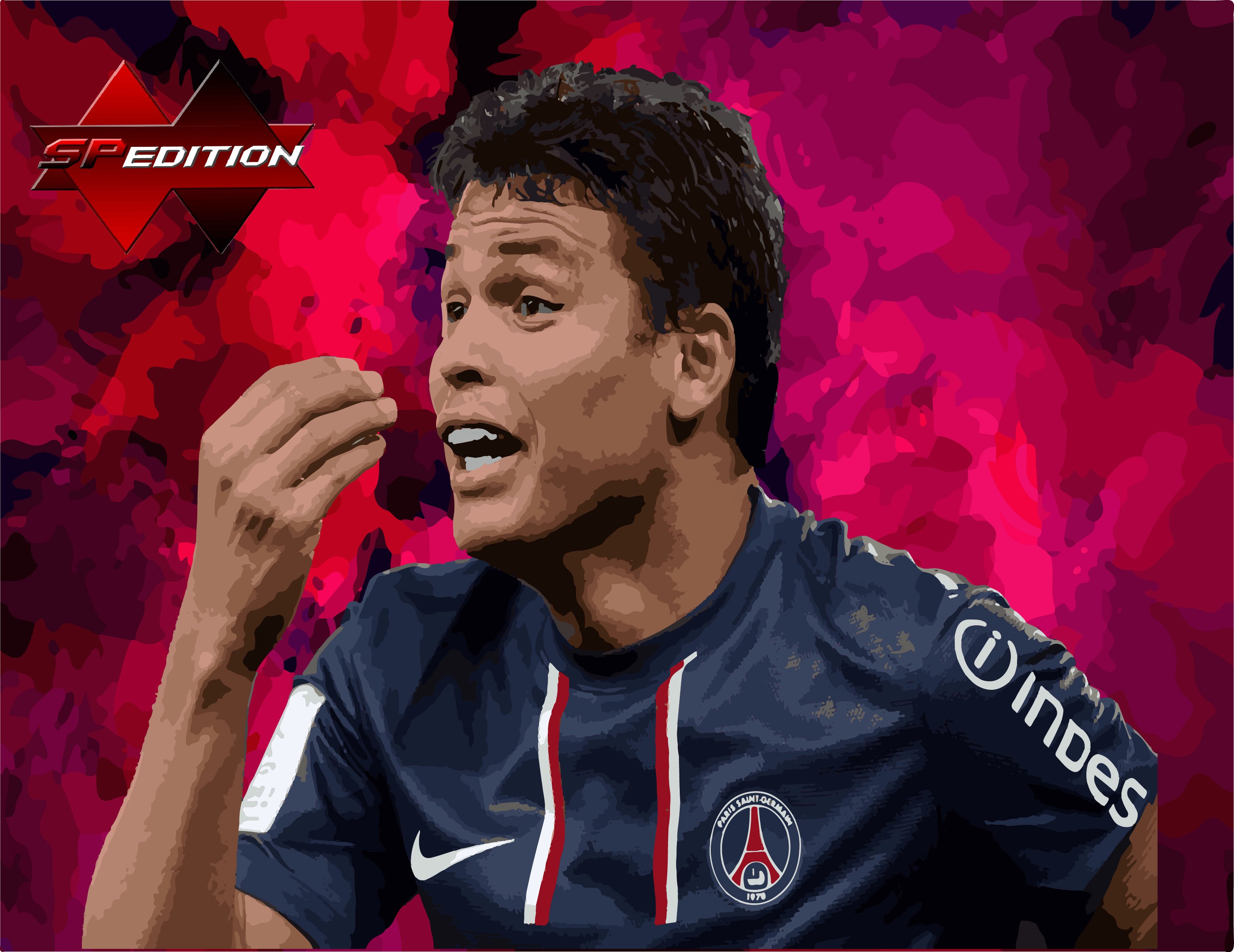 He began his professional career at the Juventude of Brazil in 2004, he had a great performance, then he signed with the Porto for 5 years, but due to some respiratory problems he could not play and was transferred to the Dynamo of Moscow, but the low temperatures caused his health problems worsened and he had to be off for a few months. After his retirement, he returned to Brazil to play for Fluminense and won the Brazilian Cup. He reached the final of the Copa Libertadores in 2008.
    In 2009 signed by AC Milan, but had to wait 7 months to debut in an official game because the club was exceeding the number of non-European players. When he was able to start playing he showed a solid defensive aspect as well as a good start with the ball, and he was a danger in the corners.
in 2012 he signed with PSG, a club that was forming a team project able to regain control in France and win the champions league, is currently a denfensa already consolidated in football, and has won many local titles with his club, but Do you think he and PSG can finally win the champions league this season?
Now let's go with the #Clues so you can guess who the next player will be:
Croatian
Left Wing
Won a Bundesliga's Title
Thanks for reading! :)

El #SPedition de hoy es de Thiago Silva!
   Empezó su carrera profesional en el Juventude de Brasil en 2004, tuvo un gran rendimiento, Después firma con el Oporto por 5 años, pero debido a algunos problemas respiratorios no pudo jugar y fue cedido al Dynamo de Moscu, pero las bajas temperaturas hicieron que sus problemas de salud empeoraran y tuvo que estar de baja unos meses. Luego de su reposo vuelve a Brasil para jugar con el Fluminense y gano la copa de brasil llego a la final de la copa libertadores en 2008.
   En 2009 firma por el AC Milan, pero tuvo que esperar 7 meses para poder debutar en un partido oficial debido a que el club estaba excediendo el numero de jugadores no europeos. Cuando pudo empezar a jugar demostró una solidez en el aspecto defensivo también una buena salida con el balón, y era un peligro en los corners. En 2012 firma con el PSG, un club que estaba formando un proyecto de equipo capaz de retomar el control en Francia y ganar la champions league, actualmente es un denfensa ya consolidado en el fútbol, y ha ganado muchos titulos locales con su club, pero creen que el y el PSG puedan finalmente la champions league esta temporada?
Ahora vamos con las #Pistas para que puedan adivinar el siguiente jugador:
Croata
Extremo izquierdo
Gano una bundesliga
Gracias Por Leer! :)