Today's #SPedition is about Eden Hazard!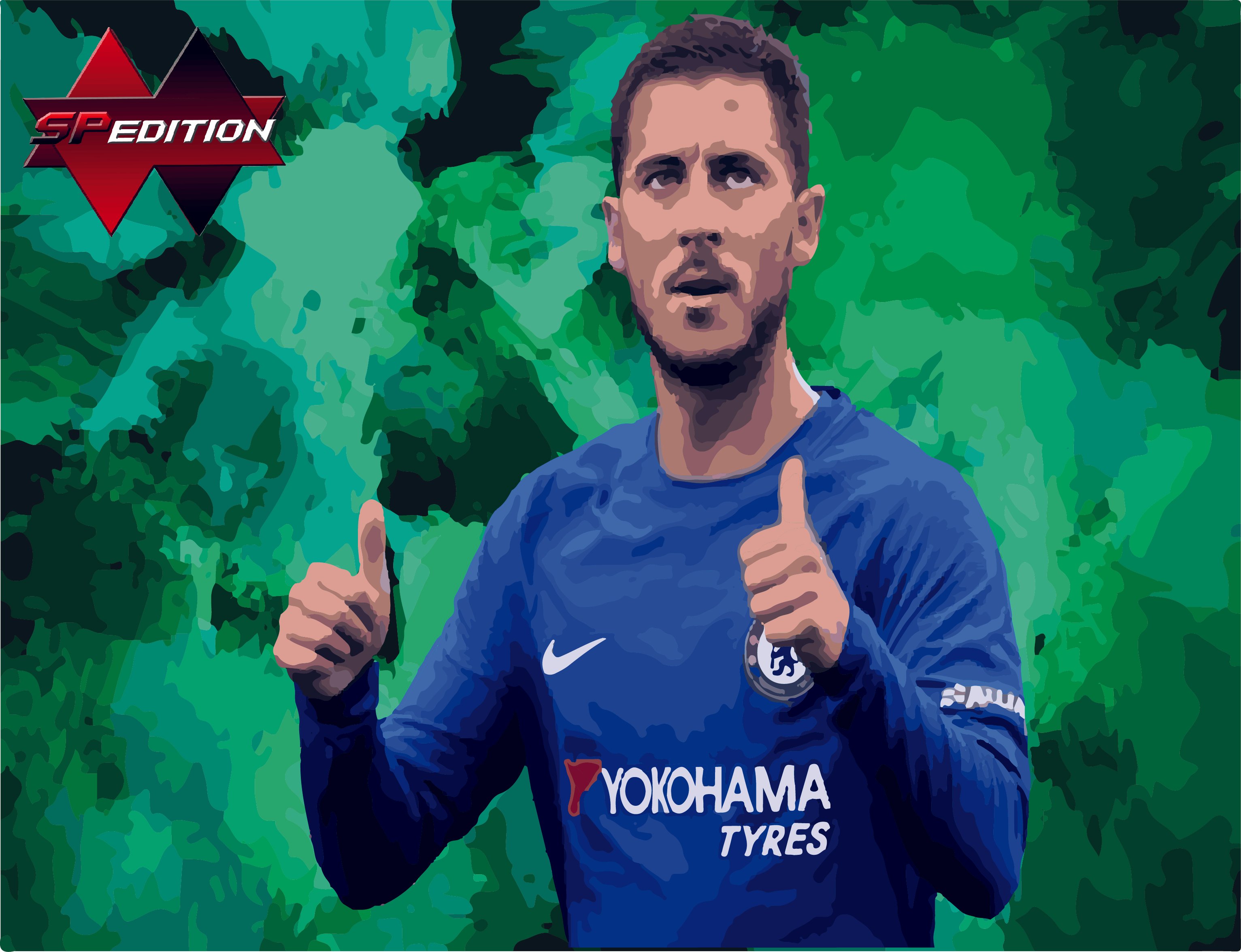 Hazard began his career in the youth of the Lile de France and had small opportunities going up to the first team in some games but in the 2008 - 2009 season he was promoted permanently to the first team, for his good performances he was named the young player of the year in that season in the 2010-2011 season Hazard dominated France, getting the Doublet, Ligue 1 and French Cup with the Lile and winning the titles of player of the year and young player of the year in France.
    In 2012 he reached an agreement to sign for Chelsea F.C of England and in his first season he scored 13 goals in the competitions that he played. in the 2014 - 2015 season he gets a double by winning the Premier League and the league cup, and was named as the best player in the league that season, in 2017 with the new coach chelsea manages to become league champion for the second time in 3 seasons. Currently there are many rumors about his departure from the club, but you never know what can happen. What do you think Haraard will do in the future?
Now let's go with the #Clues so you can guess who the next player will be:
German
midfield
has been trained by Guardiola and Klopp
Thanks for reading! :)

Hazard empezo su carrera en las juveniles del Lile de Francia y tuvo pequeñas oportunidades subiendo al primer equipo en algunos partidos pero en la temporada 2008 - 2009 fue promovido de manera permanente al primer equipo, por sus buenas actuaciones fue nombrado el jugador joven del año en esa temporada. en la temporada 2010 - 2011 Hazard domino Francia, consiguiendo el Doblete de Ligue 1 y copa de Francia con el Lile y ganando los titulos de jugador del año y jugador joven del año en Francia.
   En 2012 llega a un acuerdo para fichar por el Chelsea F.C de Inglaterra y en su primera temporada anoto 13 goles las competiciones que disputo. en la temporada 2014 - 2015 consigue un doblete al ganar la Premier Lague y la copa de la liga y fue nombrado como el mejor jugador de la liga esa temporada, en el año 2017 con el nuevo entrenador El chelsea logra quedar campeón de liga por segunda vez en 3 temporadas. Actualmente hay muchos rumores sobre su salida del club, pero nunca se sabe que puede pasar. ¿ustedes que piensan que hará Hazard en el futuro?
Ahora vamos con las #Pistas para que puedan adivinar el siguiente jugador:
Aleman
Mediocampista
Ha sido entrenado por Klopp y guardiola
Gracias Por Leer!:)