Today's #SPedition is about Diego Godin!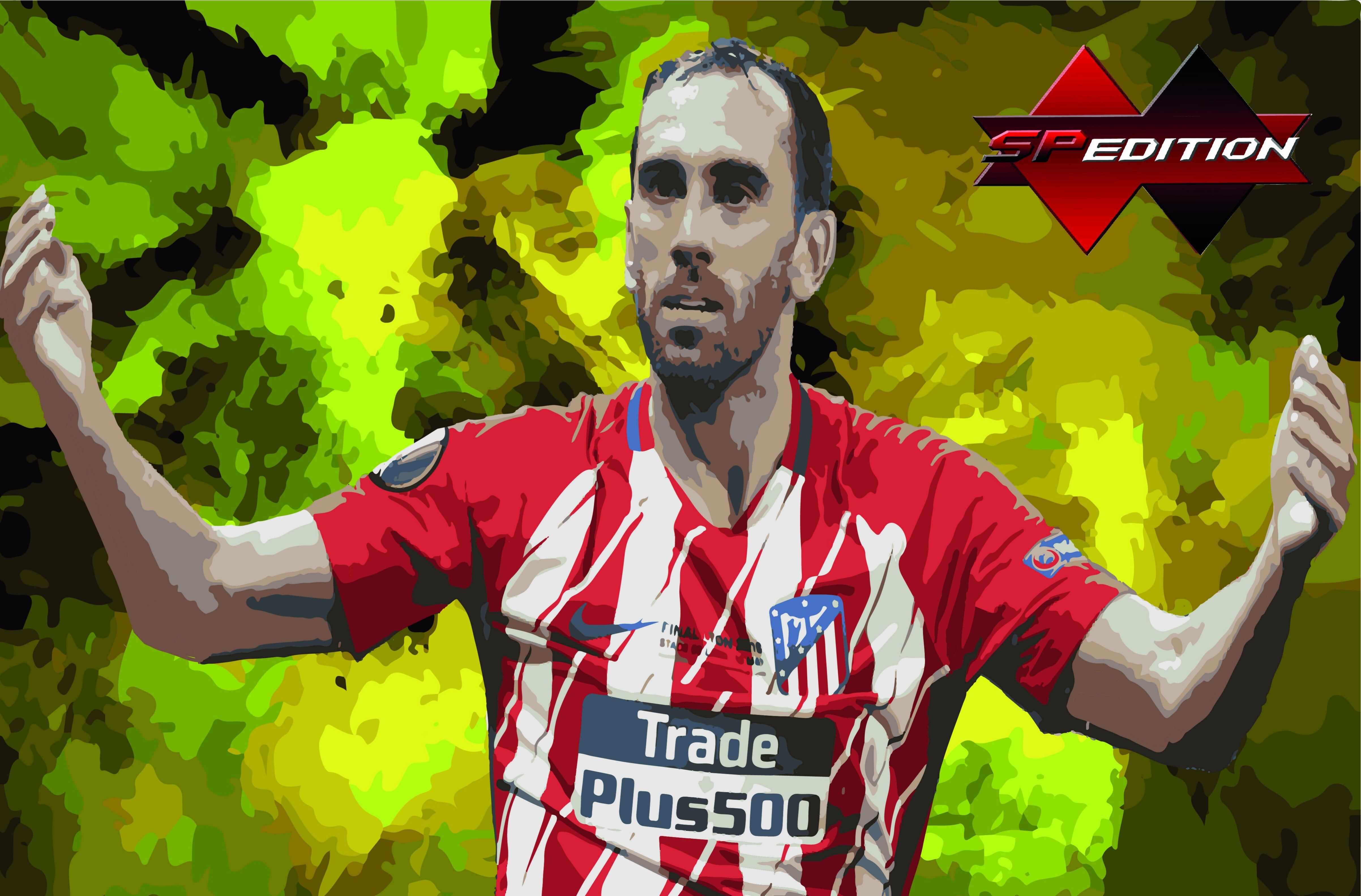 Diego began his career in 2003 with Club Atlético Cerro (a curious fact is that he started playing in the position of Striker, but then he changed to central back because he had better performance) In 2007 already playing for Club Nacional de Football he was part of the titular team of the Copa Libertadores. At the end of this season he is transferred to Villarreal starting his European career. Thanks to his good performances, Atlético de Madrid wanted to sign him, this operation was completed in 2010.
 At firts he wins the UEFA Super Cup and together with Miranda formed a very solid defensive line, capable of winning La Copa del Rey final aigainst Real Madrid at the Santiago Bernabéu, 2014 was an excellent year for him, with a goal against Barcelona tying the game in the last day of the league, and they are proclaimed champions of La Liga, that same year they dispute the final of the UEFA Champions League, but loses it against Real Madrid.
Now let's go with the #Clues so you can guess who the next player will be:
Goalkeeper
from Spain
came from Atletico de Madrid
Thanks for reading! :)

El #SPedition de hoy es de Diego Godin!
Diego empezó su carrera en 2003 con el Club Atlético Cerro (un dato curioso es que inició jugando en la posición de delantero, pero luego se cambió a defensa central porque tuvo mejor rendimiento) En 2007 ya jugando para el Club Nacional de Football formo parte del 11 titular del torneo de la Copa Libertadores. Al final de esta temporada es traspasado al Villarreal empezando su carrera europea. Gracias a sus buenas actuaciones, en Atlético de Madrid quiso ficharlo, esta operación se concretó en 2010.
 En sus comienzos gana la Súper copa de Europa, y junto con miranda formo una línea defensiva muy sólida, capaz de ganarle la final de la Copa del Rey al Real Madrid en el Santiago Bernabéu, El 2014 fue un excelente año para él, con un gol de cabeza suyo contra el Barcelona empato el partido en la última jornada de la liga, y se proclaman campeones, ese mismo año disputan la final de la UEFA Champions League, pero la pierde contra el Real Madrid.
Ahora vamos con las #Pistas para que puedan adivinar el siguiente jugador:
Portero
Español
Surgió del Atlético de Madrid
Gracias por Leer! :)