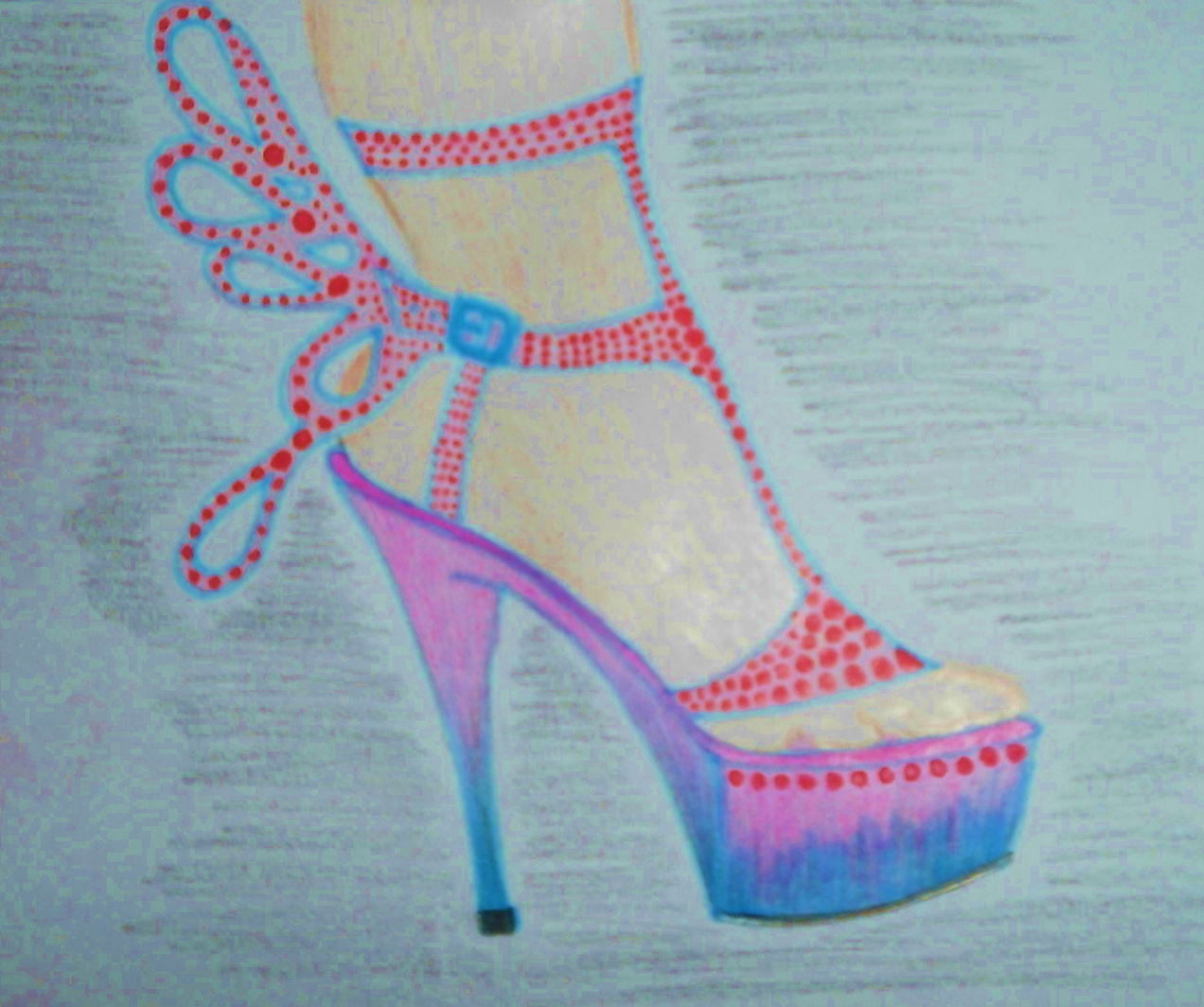 Hello friends...!
I'm
@dulceluna
and this is my entry for today's contest in the non-digital art category.
I spent a lot of time without participating and today I am excited to return. Today's topic interested me a lot, so I decided to draw some cute heels decorated with a fantasy design of butterflies and red stones ...
I hope you liked my drawing ... Thank you for visiting my publication. Regards!!