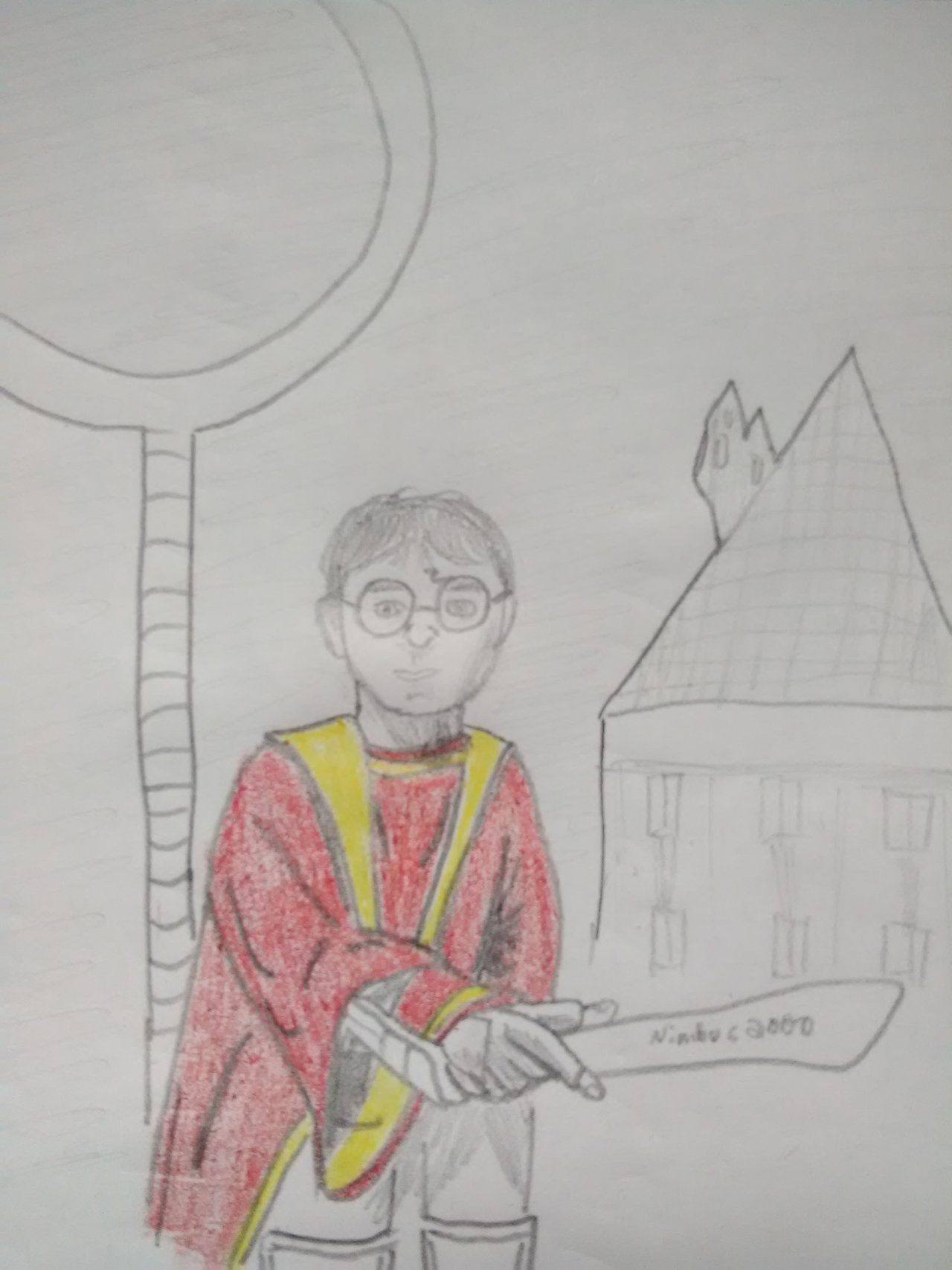 Greetings, everyone! This is my entry for this week's artstorm contest whose prompt was "potter". Naturally the first thing I thought of was J.K. Rowling's Harry Potter.
I normally don't color my drawings but when there is a lot of detail involved I think you have to add some color to accentuate certain aspects of the piece. So I only choose Mr. Potter's two house colors: red and yellow.
Hope you like my entry. It was fun drawing it and a little challenging to draw his tiny face but I think I got it.
Well.. that's all, folks!