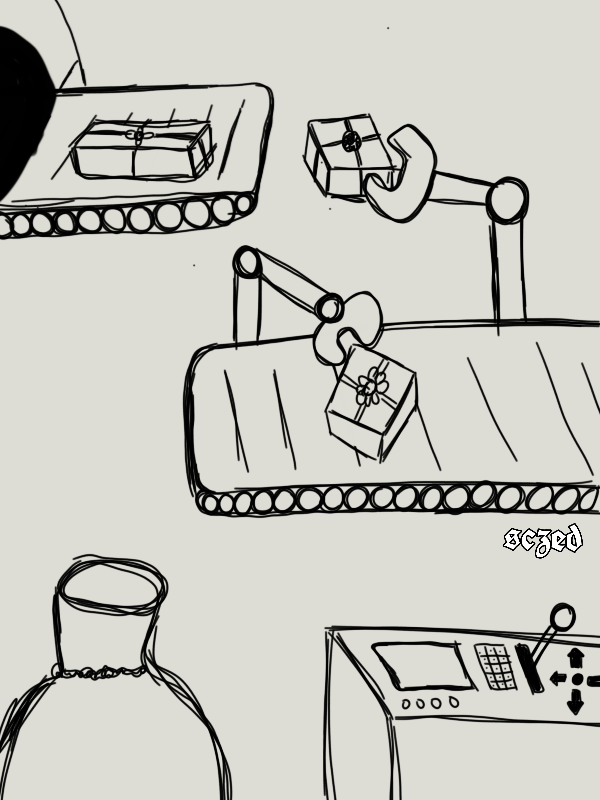 WHATZZZ UP!
Welcome to Santa's workshop where you can see how gifts like toys are made.
You are probably thinking and finding where are the elves of Santa because we are all used to know or see a Santa's workshop with elves.
In my drawing, I want to make it unique. Instead of putting elves making the gifts. I made it more advanced where technology is involved.
Just like in this generation, everything is easy and fast because of the machines around us.
That is my inspiration for my drawing today where Santa's workshop was upgraded with machines.
There can also be a possibility that the reindeers can be transformed into robo-reindeers.
---
MY DRAWINGS ARE ALL INSPIRED WITH BLACK AND WHITE THEME
THANKZZZ