MATERIALS INCLUDES
charcoal pencil black and white
12b pencil
eraser
watercolour pencil black
sketch pencil and cardboard paper
blending stump and tissue
step 1 (series)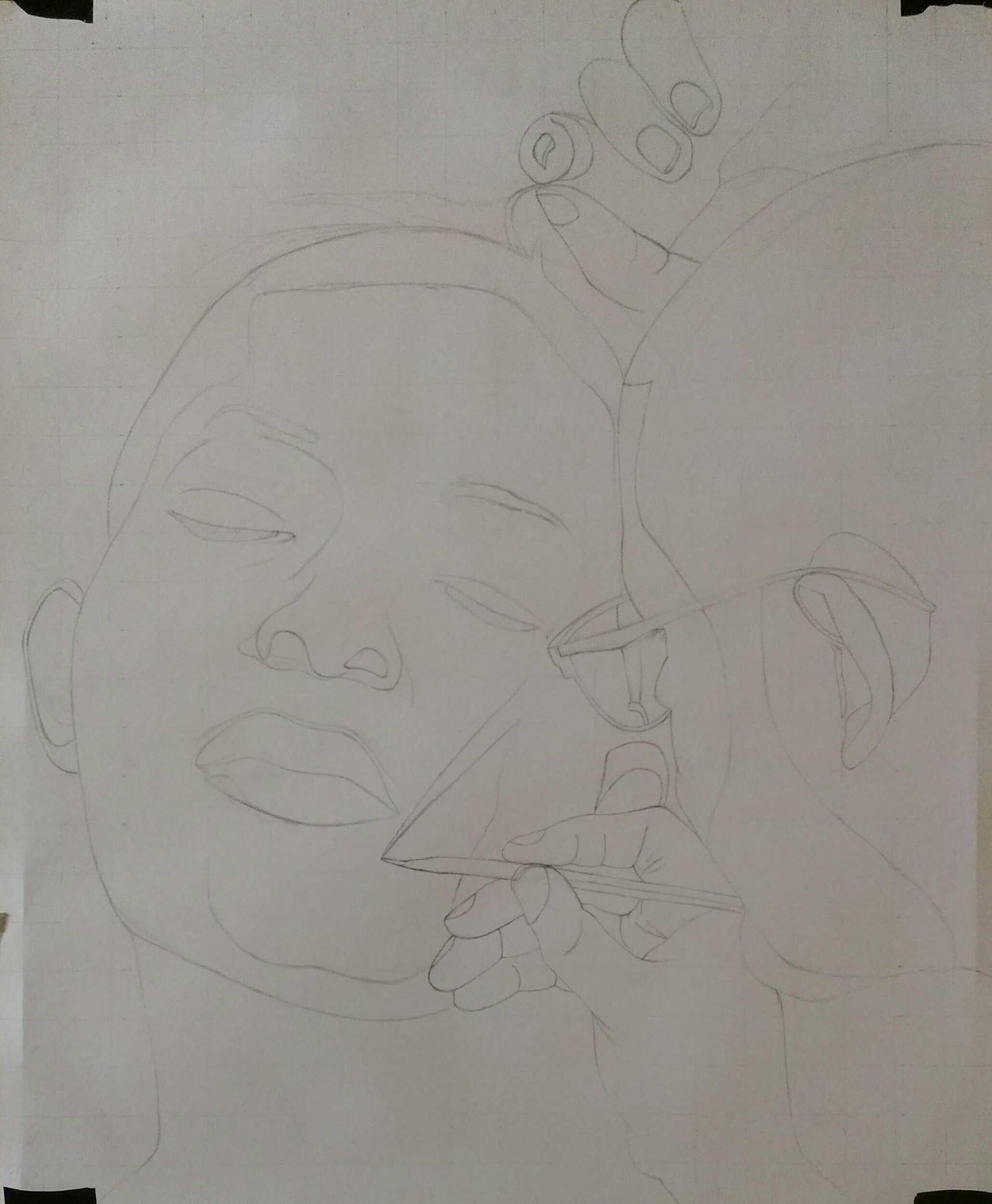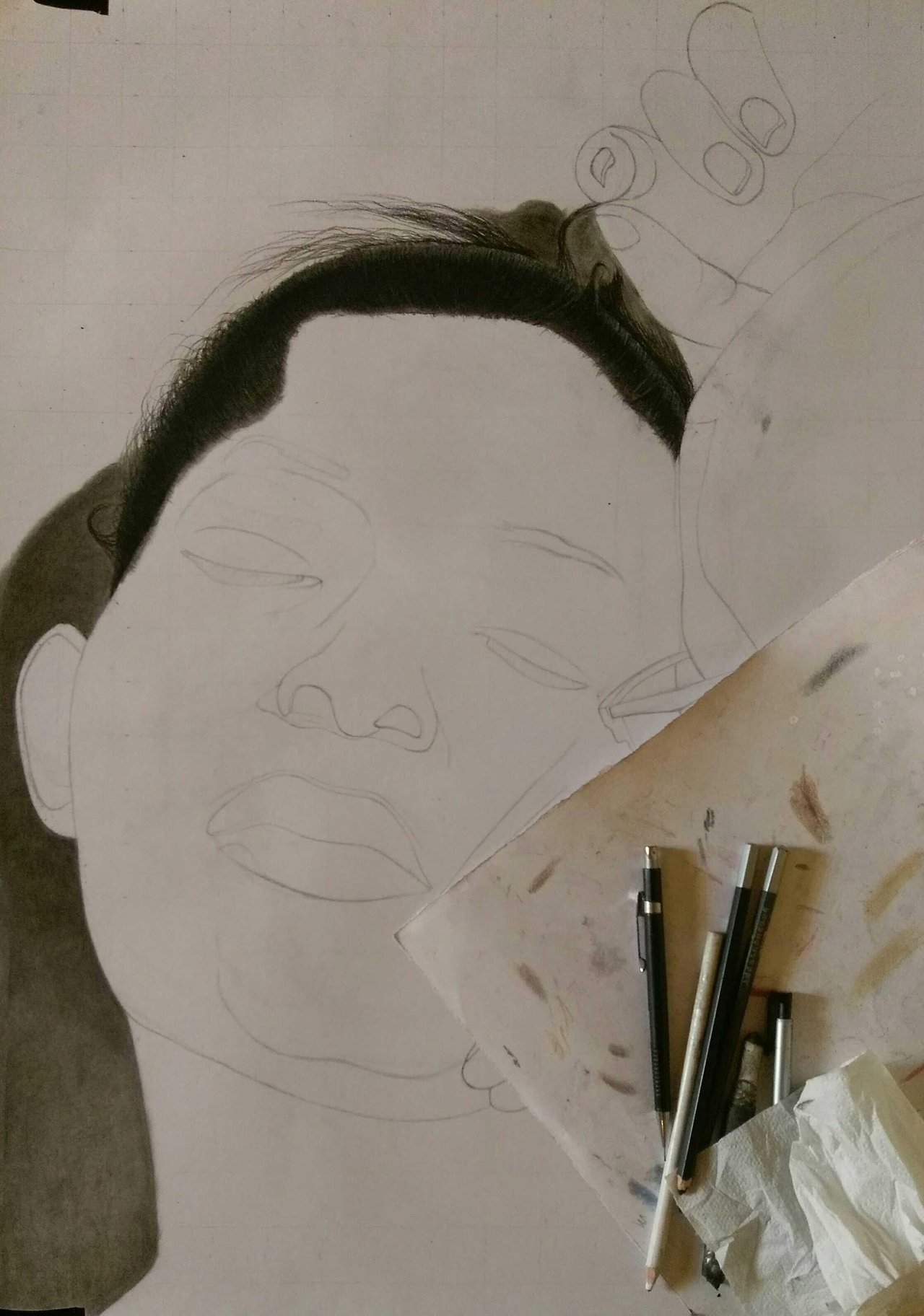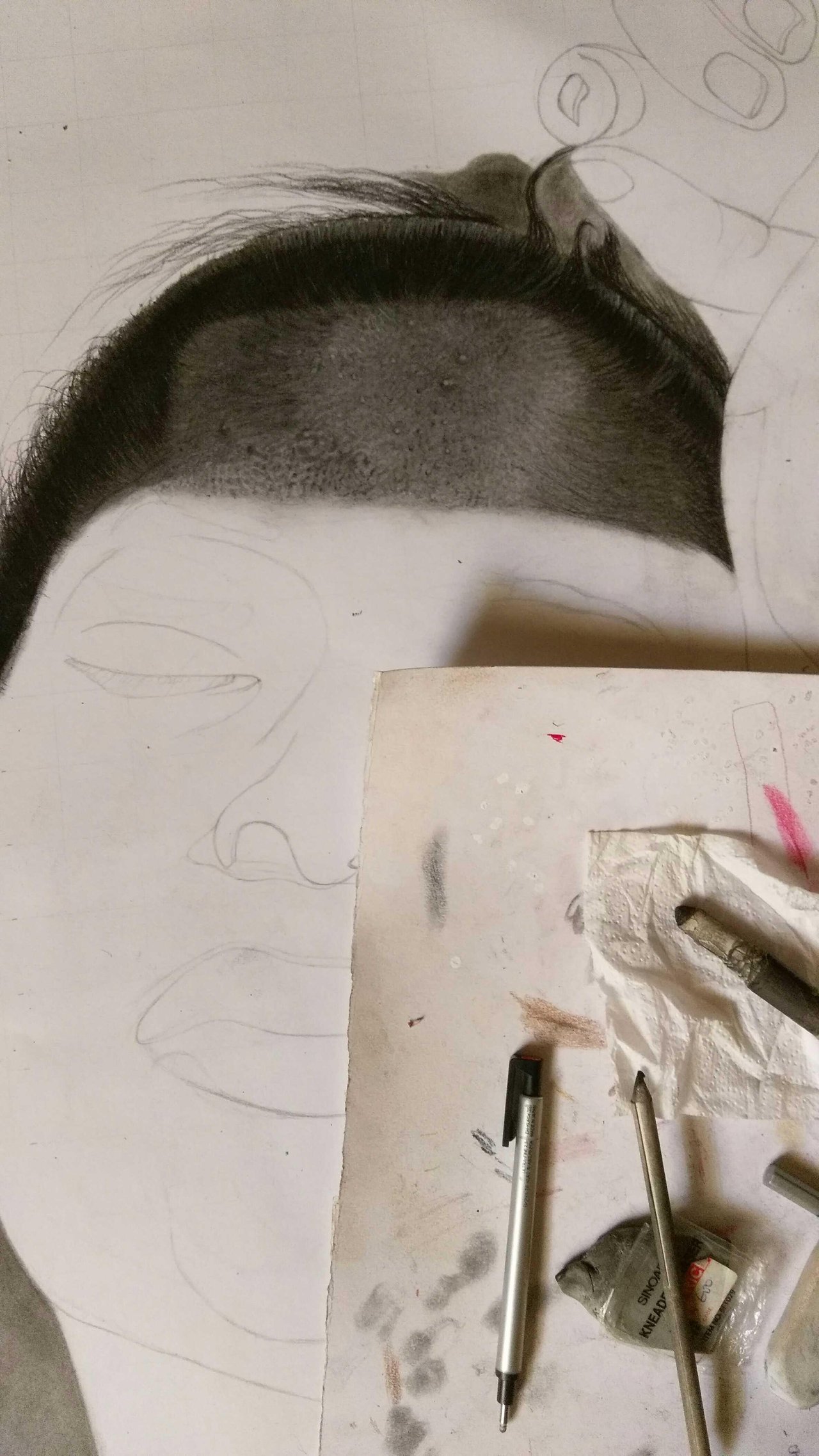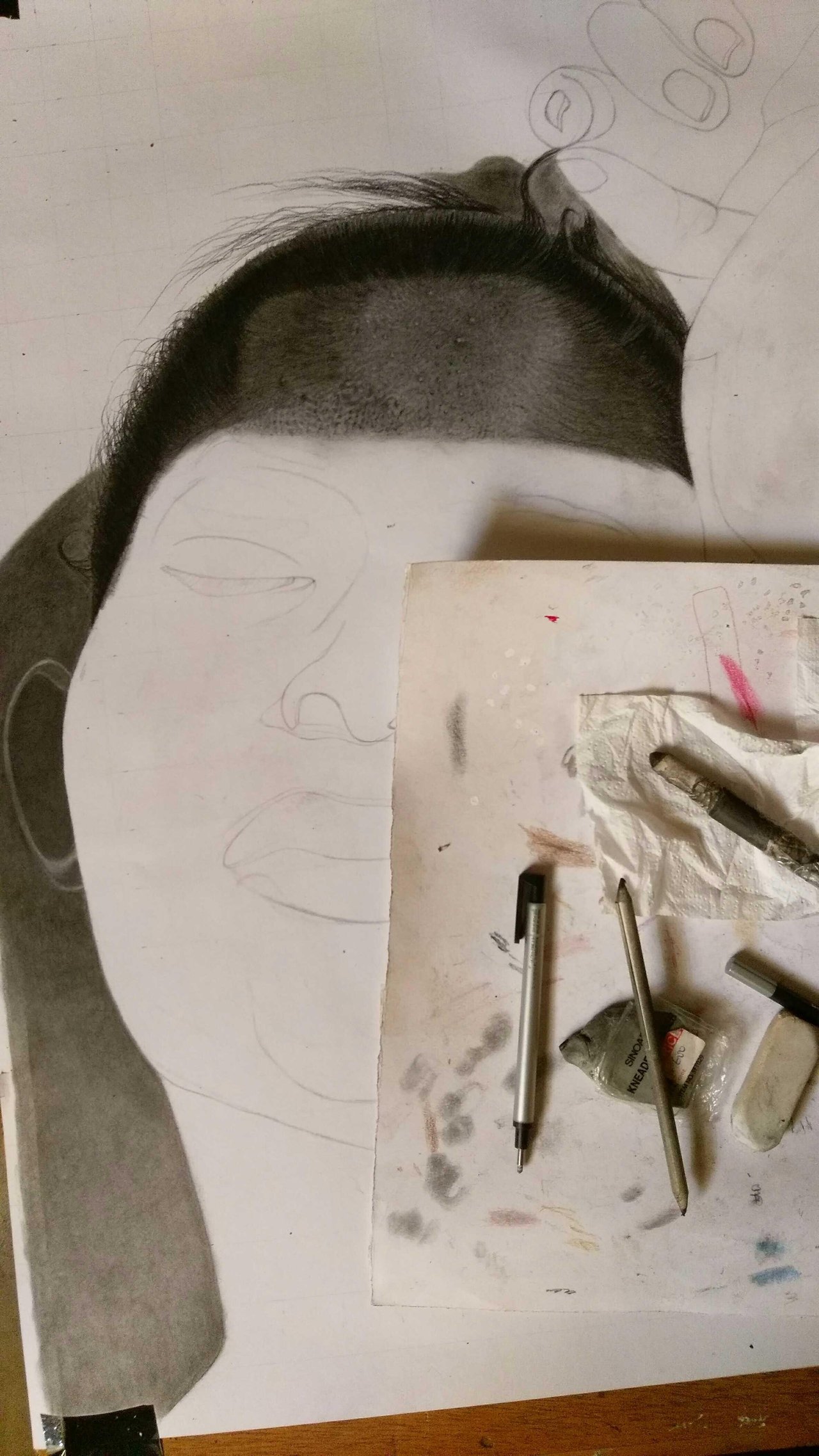 ---
when starting my drawings, usually I start with the sketching using mechanical pencil and cardboard paper. Then I moved to drawing her hair using charcoal pencil black and white. The charcoal white created the white strands you see on her hair. Then I went further to do her forehead using my 12b pencil, blending stump for snorkeling and eraser for applying light effect. Would show you a short video below to how I use the kneaded eraser to create realistic stuff.

---
step 2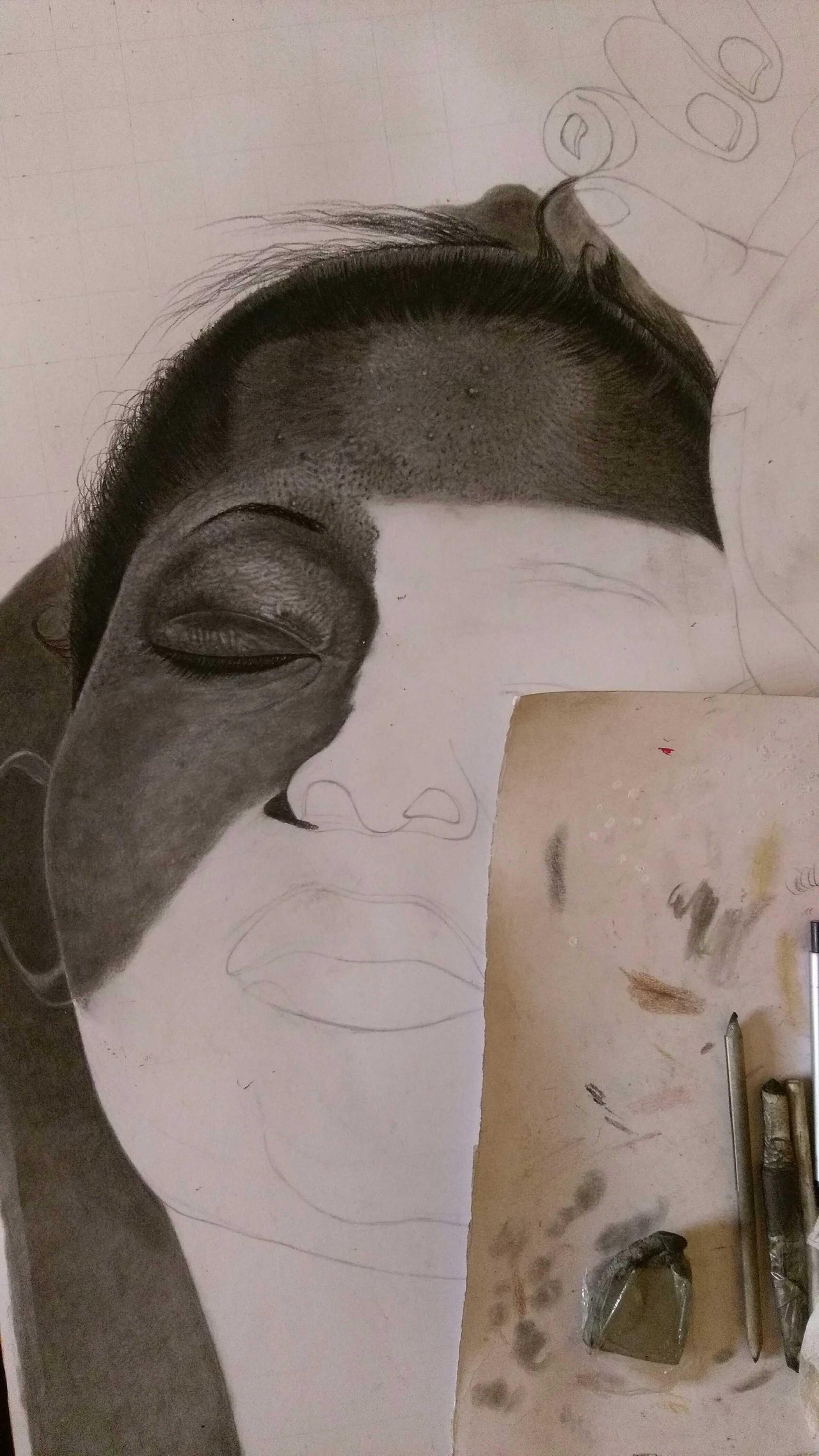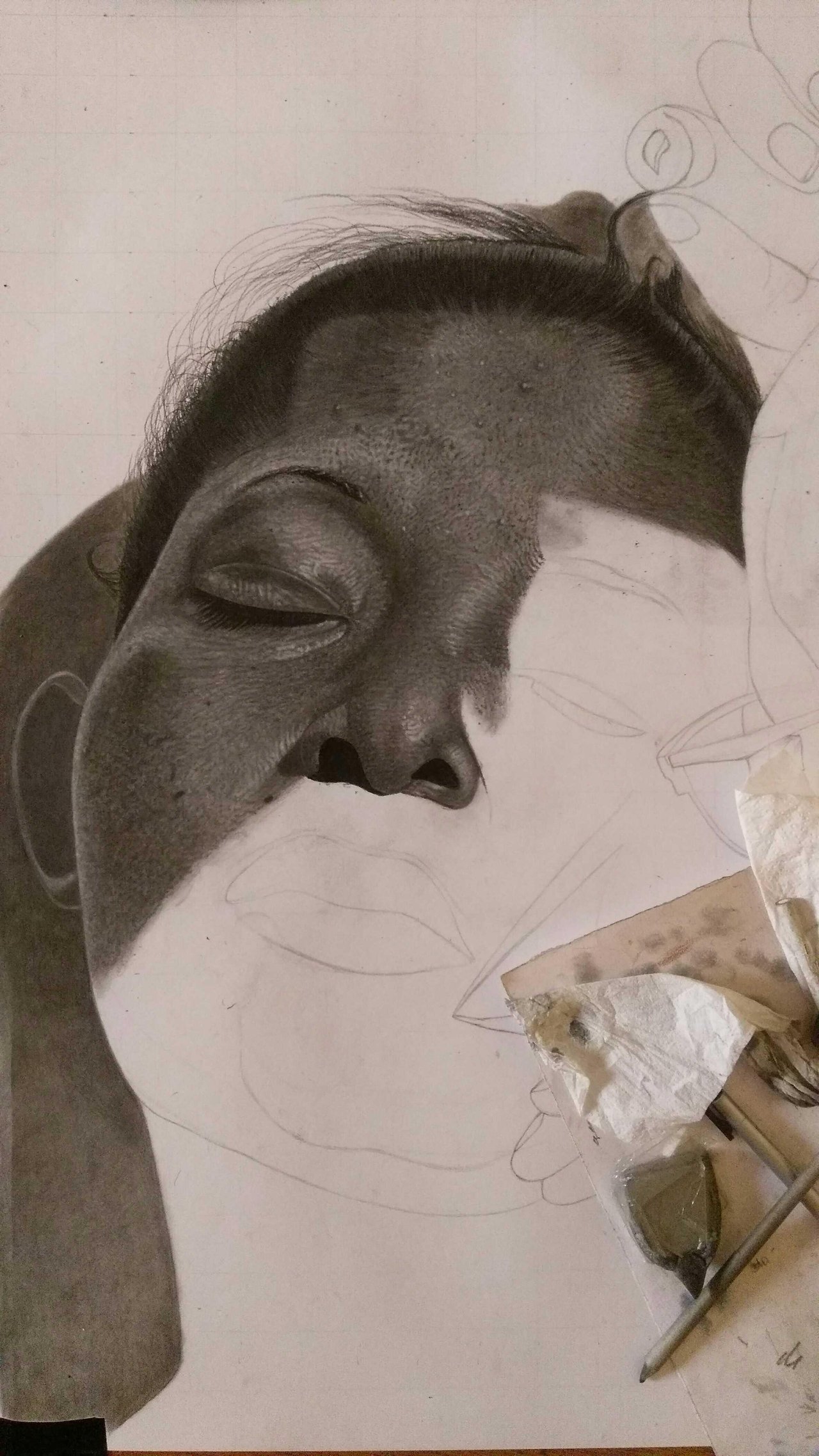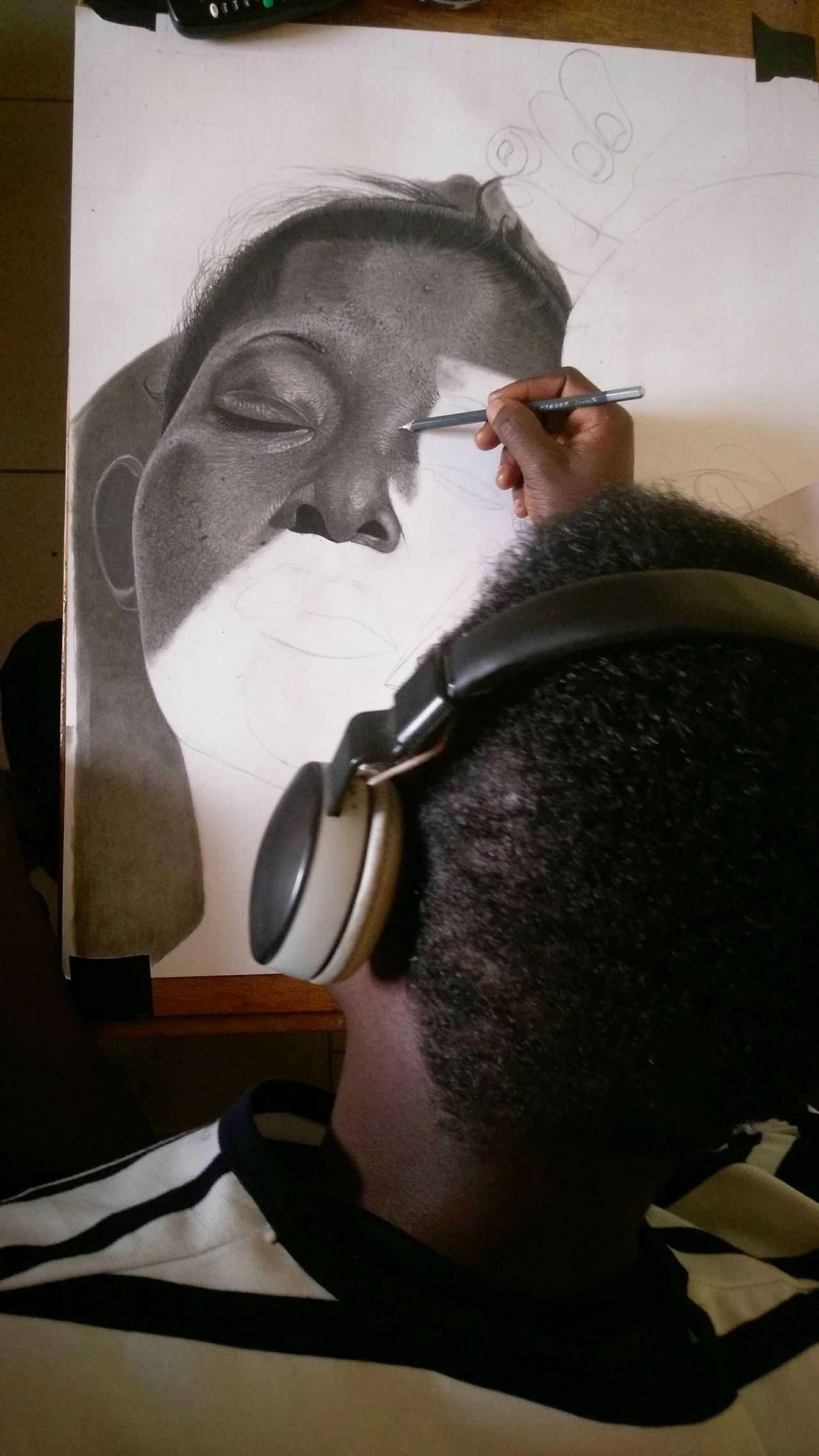 ---
Here moved on to her nose, and the eyes. I did only one part of the eye in this session using the black watercolour pencil. This gave me a nice effect. Doing the other parts were just with the use of my 12b pencil, eraser and tissue paper. I would show you guys another video on how I was working on the skin below.

---
step 3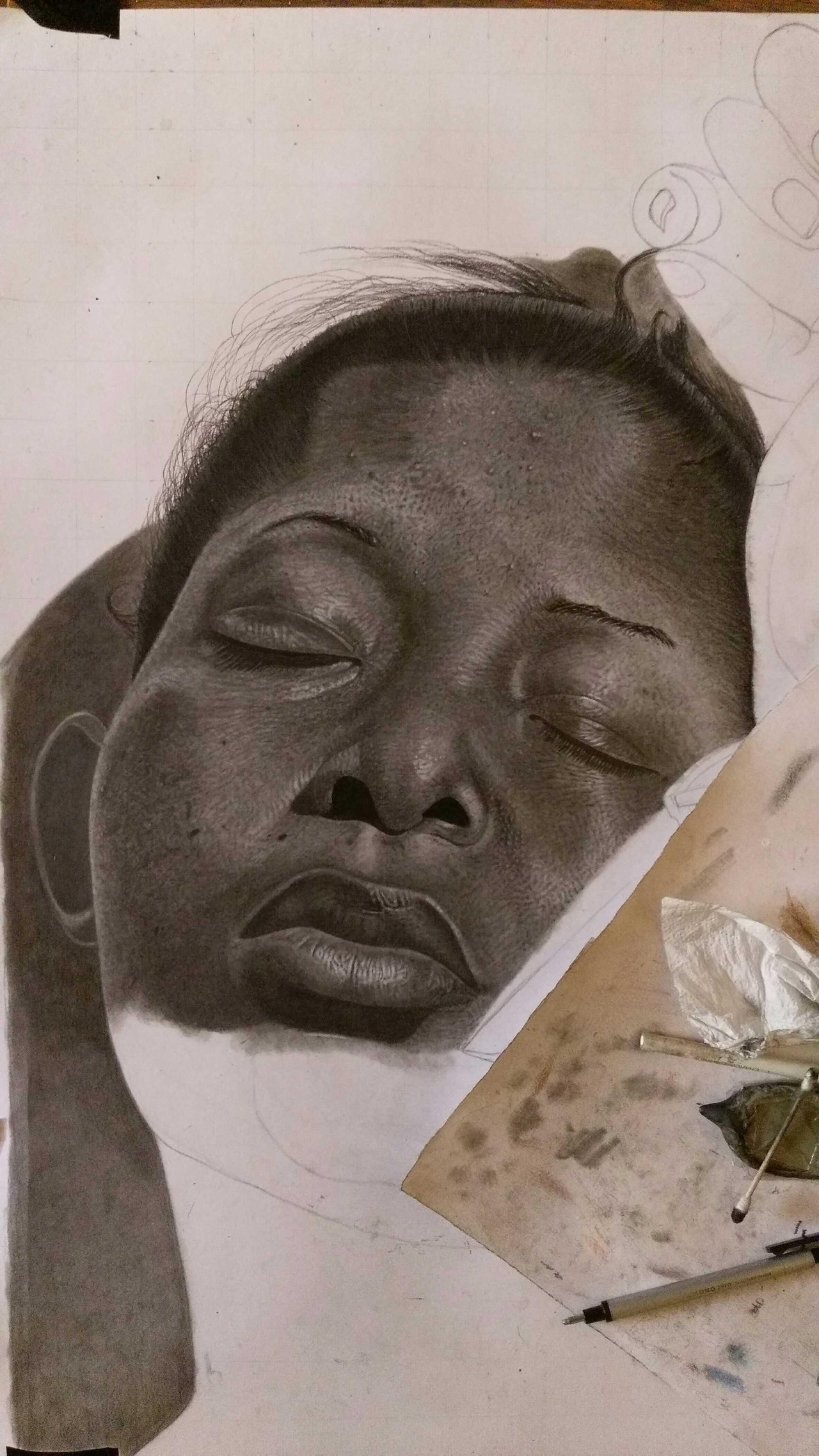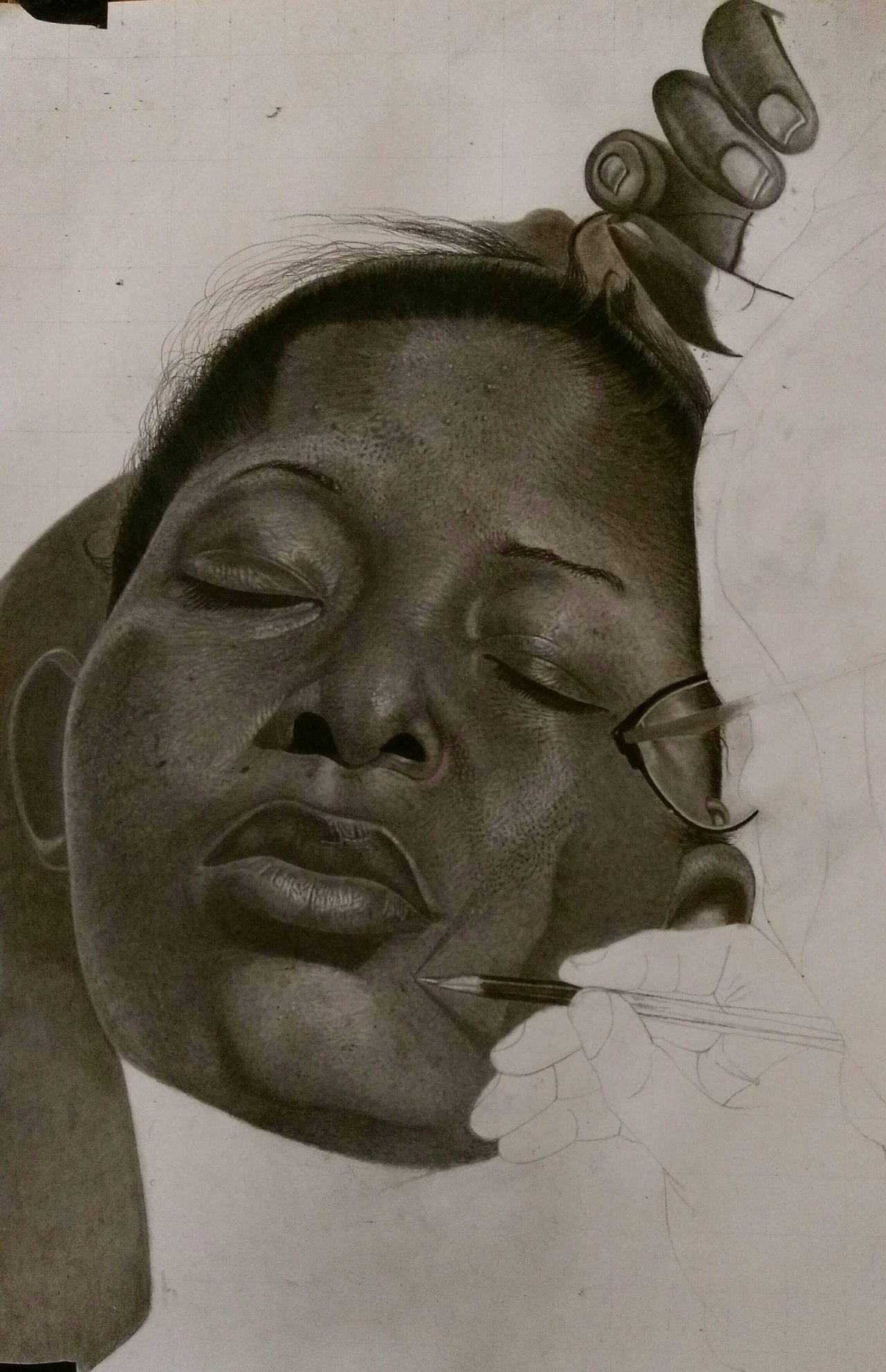 ---
Here I then drew the second eyes and nose using the watercolour pencil black and my 12b pencil. I went on to drawing her lips and through the use of my water I was able to achieve because I use the eraser to high light those areas that are needed to be highlighted I then smothered it with my blending stump. As for the other part of the skin I trace what I could trace which gave me a very mad result.
step 4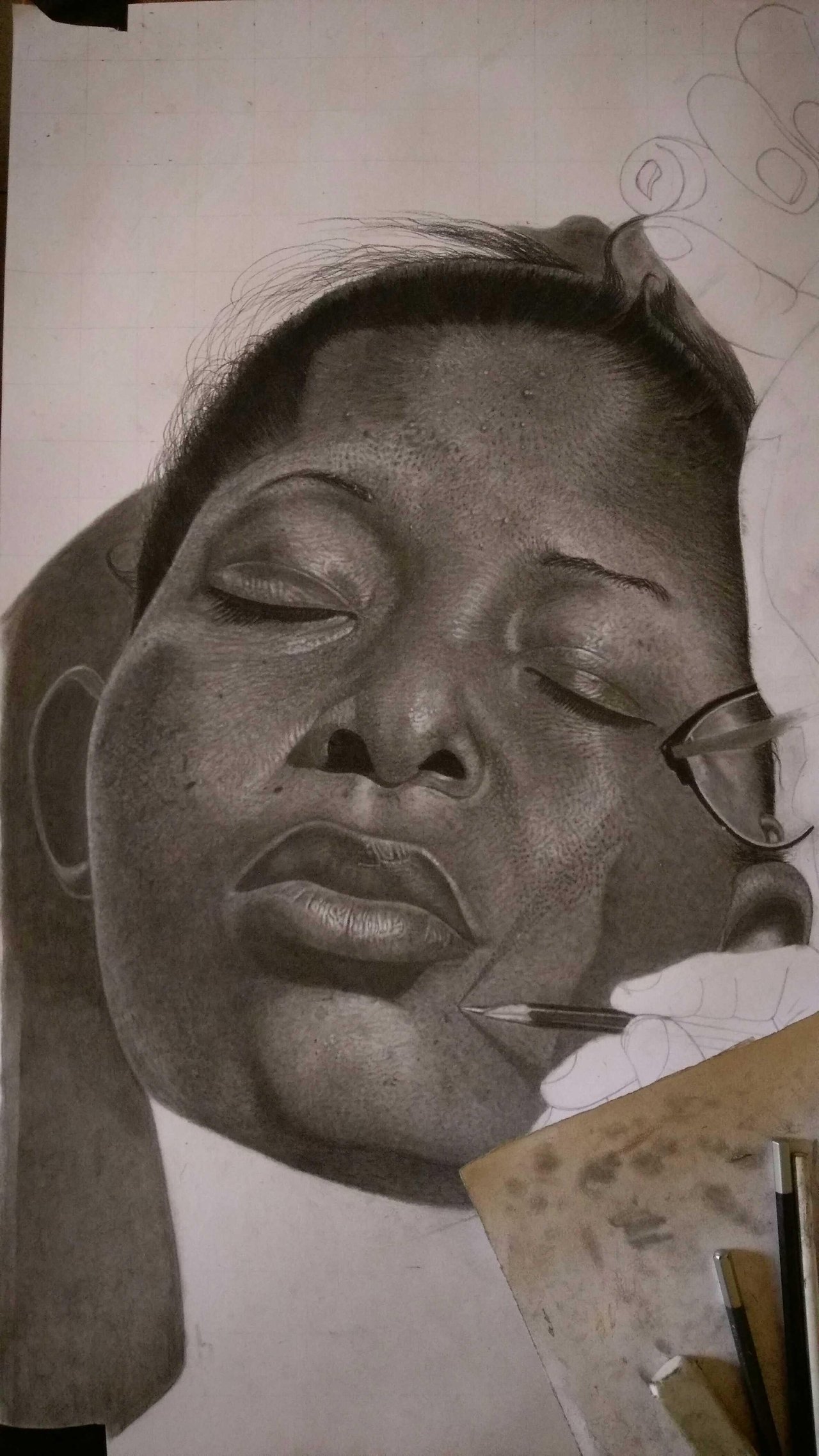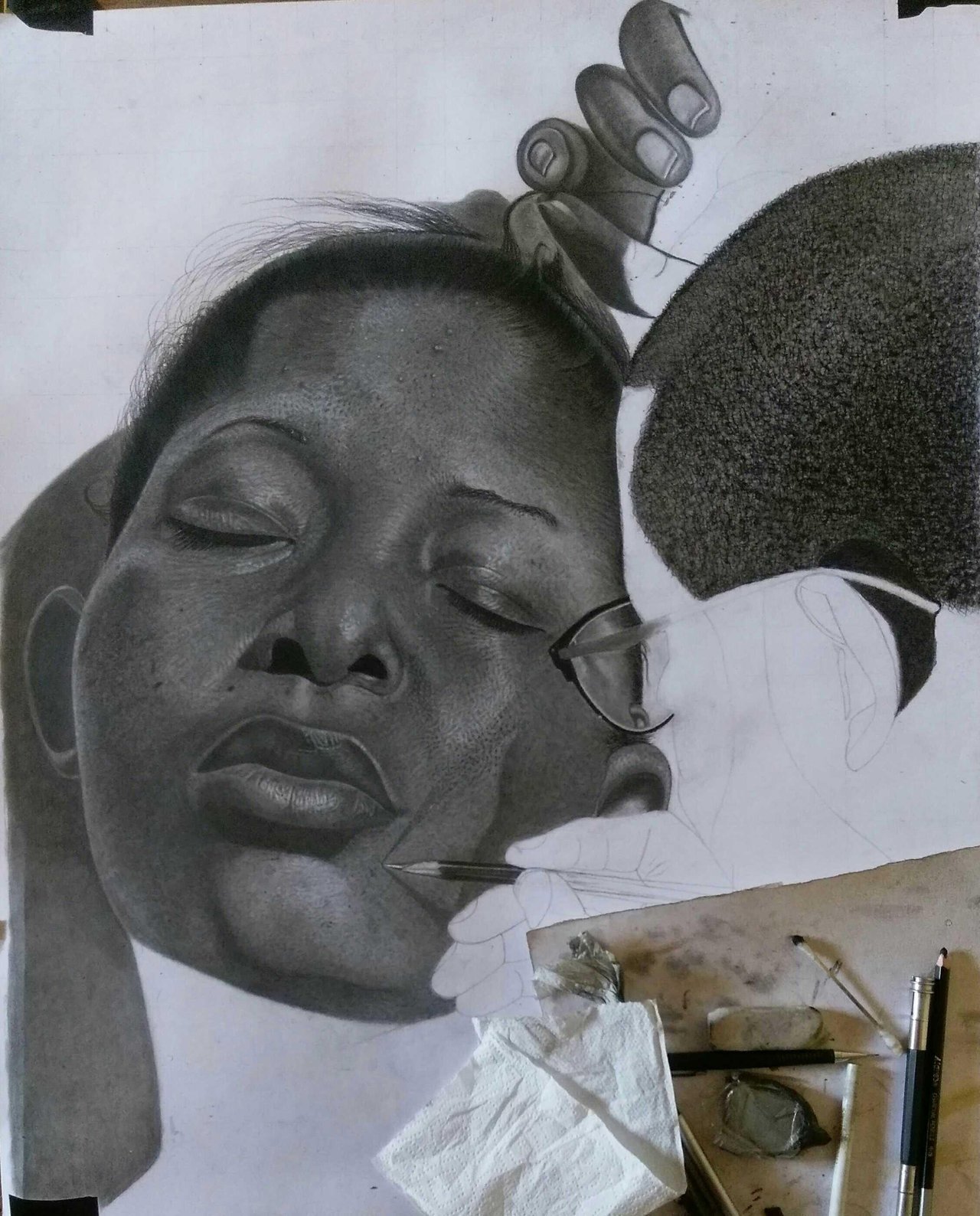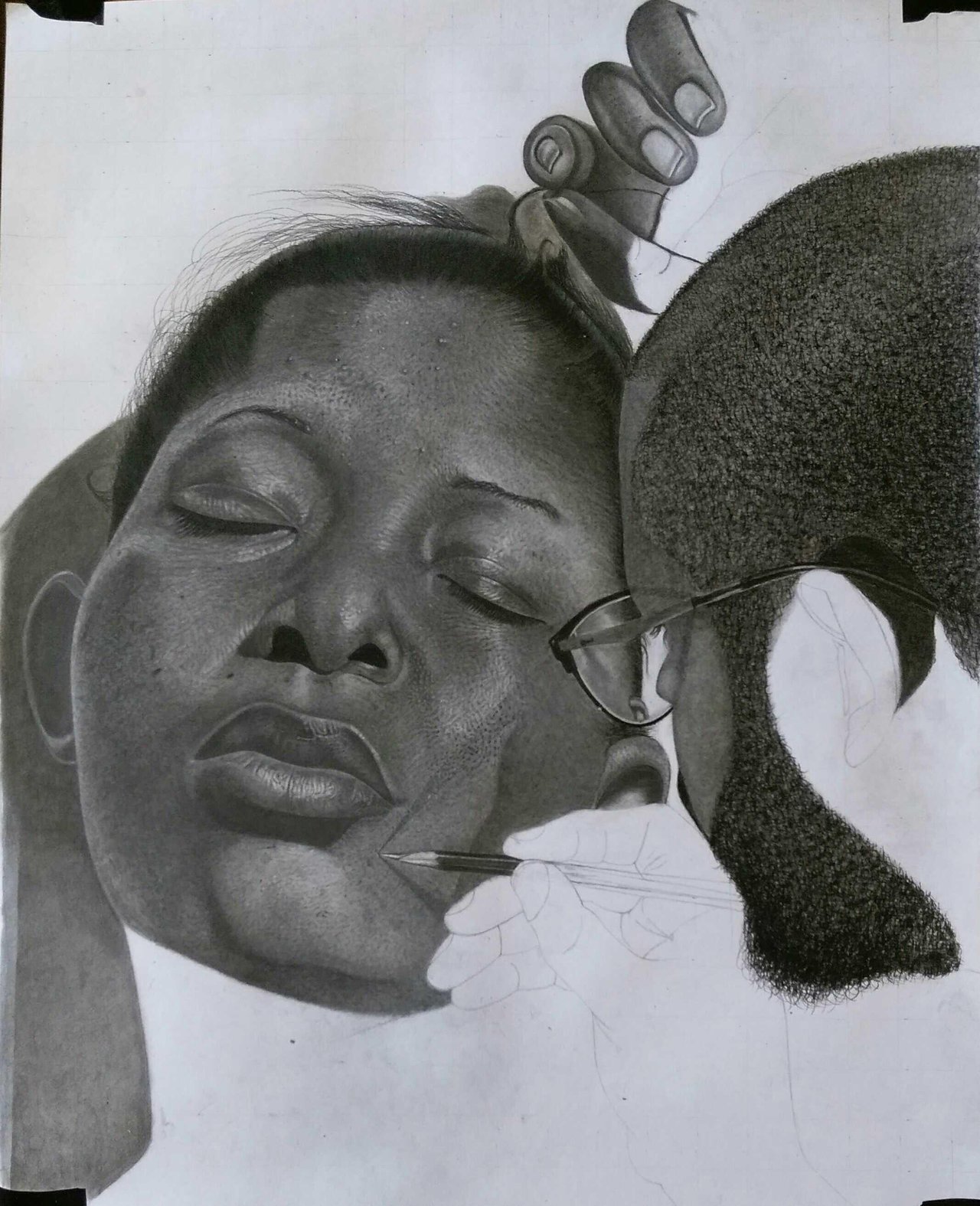 ---
So after I finished her mouth, I went on to doing her jaw and part of the pencil and part of his glasses. I use the black watercolour pencil on the glasses the shaded inner part of it with my already use blending stump to get light strokes. Then I used my 12b in drawing the pencil he was holding as well as drawing the ears both in reflection and the real. Further more I guess you noticed the hair there. I used charcoal pencil black in doing that and below is a short video to how I achieved my aim.

---
step 5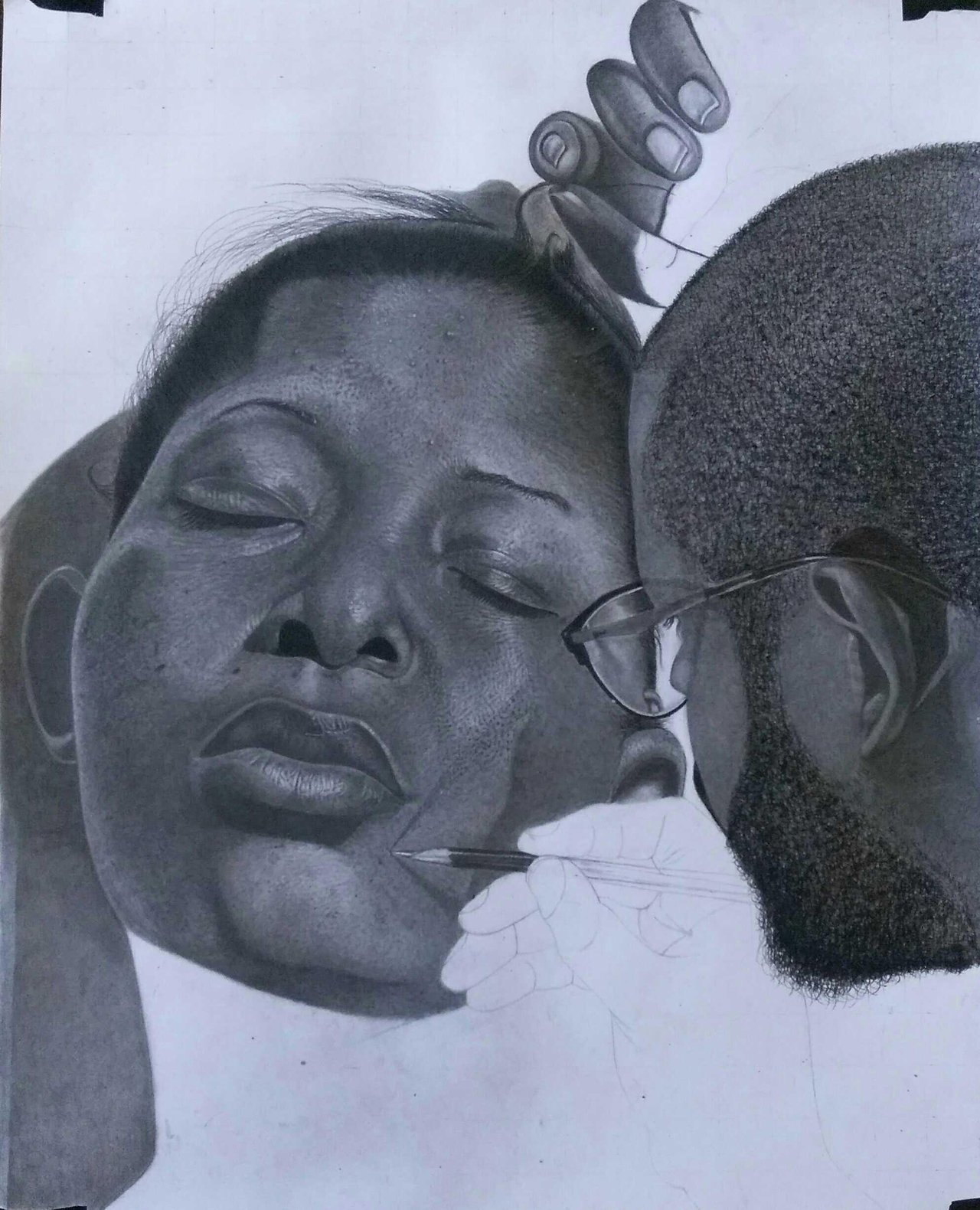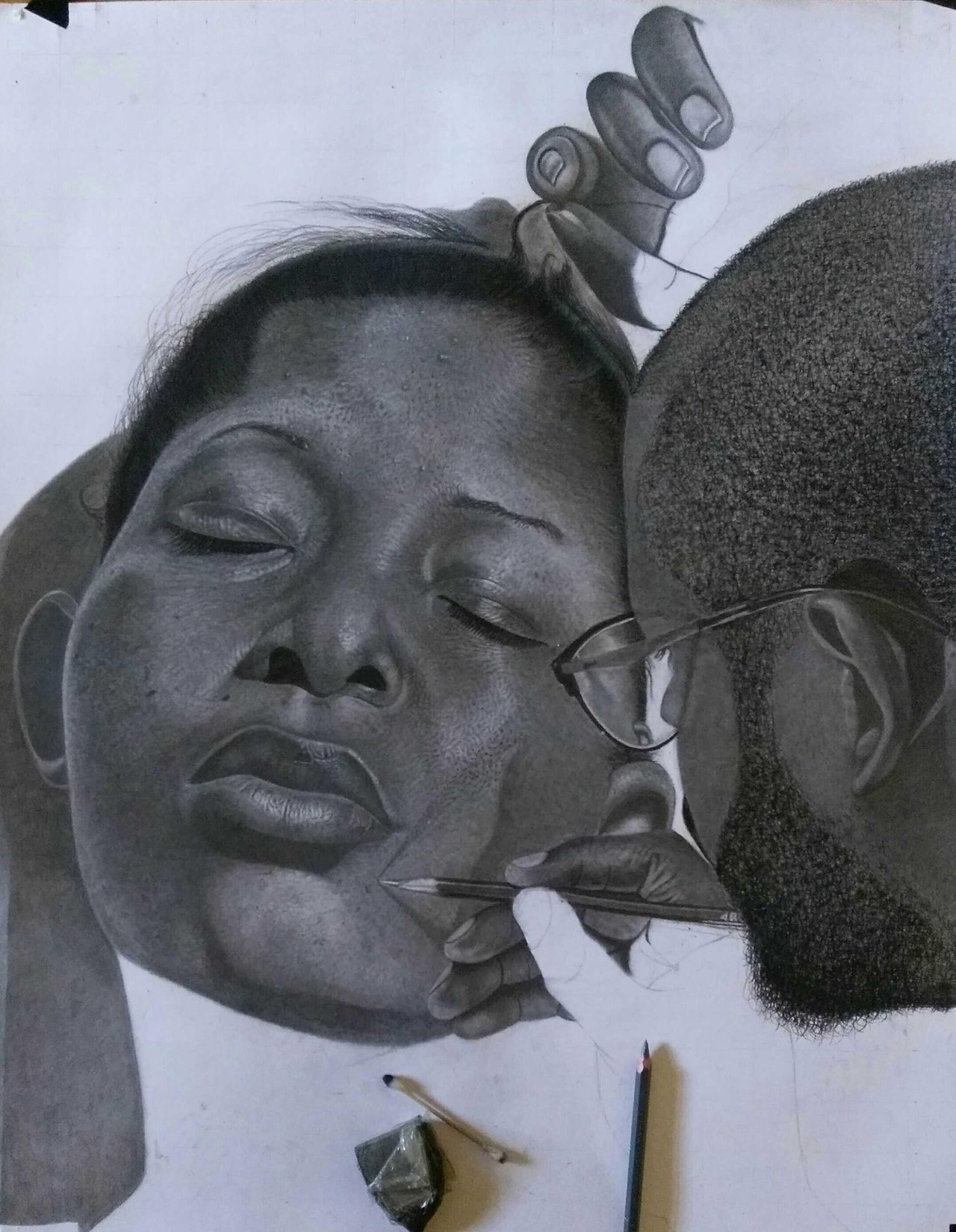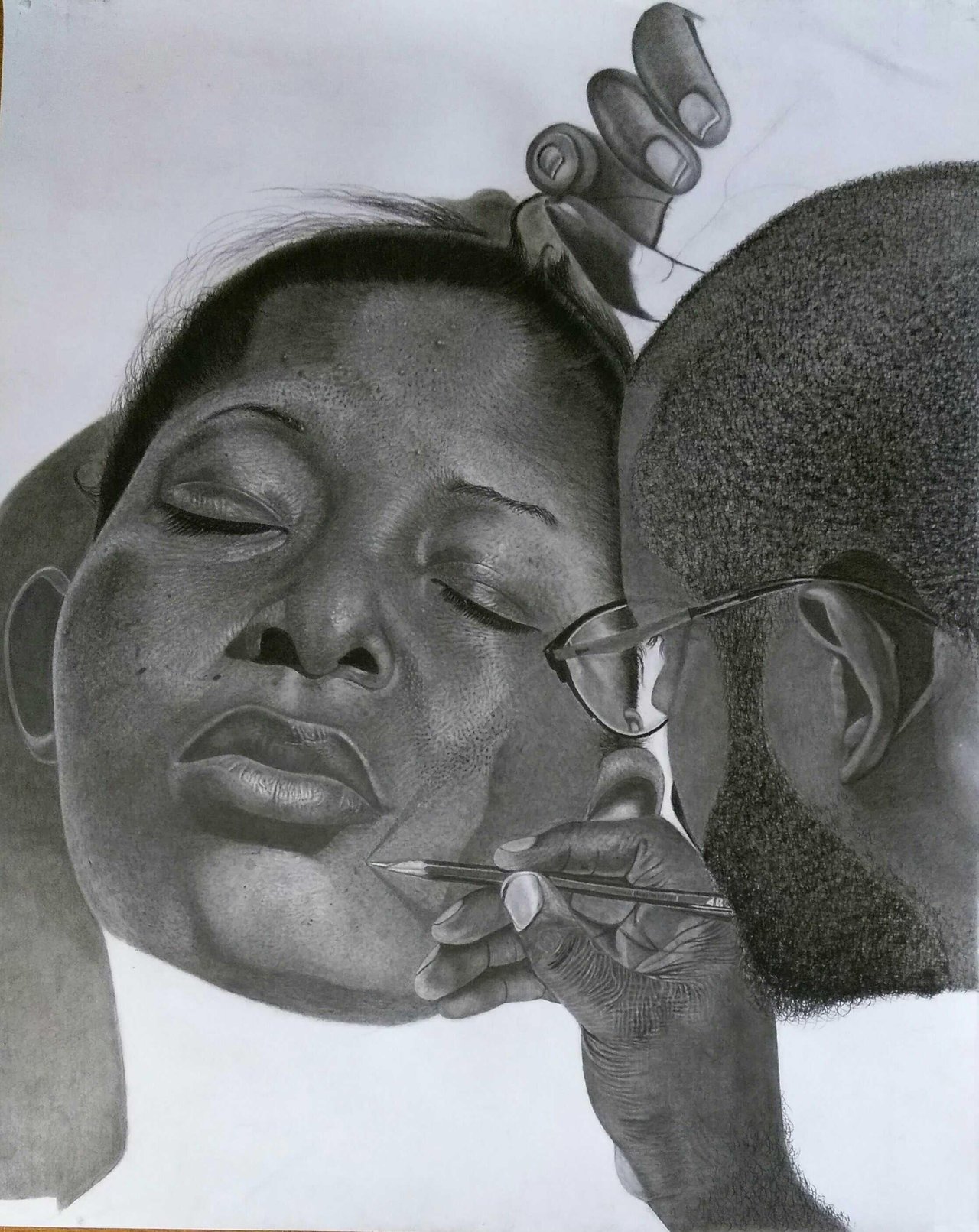 ---
At this point I was almost done... while I used my 12b to do the shading and skin reflection I used my eraser to highlight... don't forget I used the water colour pencil black, to finish his glasses and then used my charcoal pencil to finish his beards. The how is this, I apply every hair after shading the proportional area that I have in mind this is so so that it would look like a hair coming out of his skin to make it more realistic. Then I finished the pencil he was holding and why unto his finger and hand. Using my 12b I shaded and applied the effect on his hand then I used my eraser to highlight those tiny lines you see on his hand. Normally those tiny lines are seen on humans hands and skin... at this point I conclude the drawing. I really felt amazed and patient in what I was doing.
THANK FELLOW STEMIANS FOR VIEWING AND UPVOTING.