So I was I've was working on this book called robot 🤖 with someone I met through Craigslist awhile back. We never really got the book of the ground and to tell i the truth I haven't really given up on it. Life just gets in the way sometimes.
I think we laid the foundation down pretty good. Here's a look a the character designs and the cover of the first issue.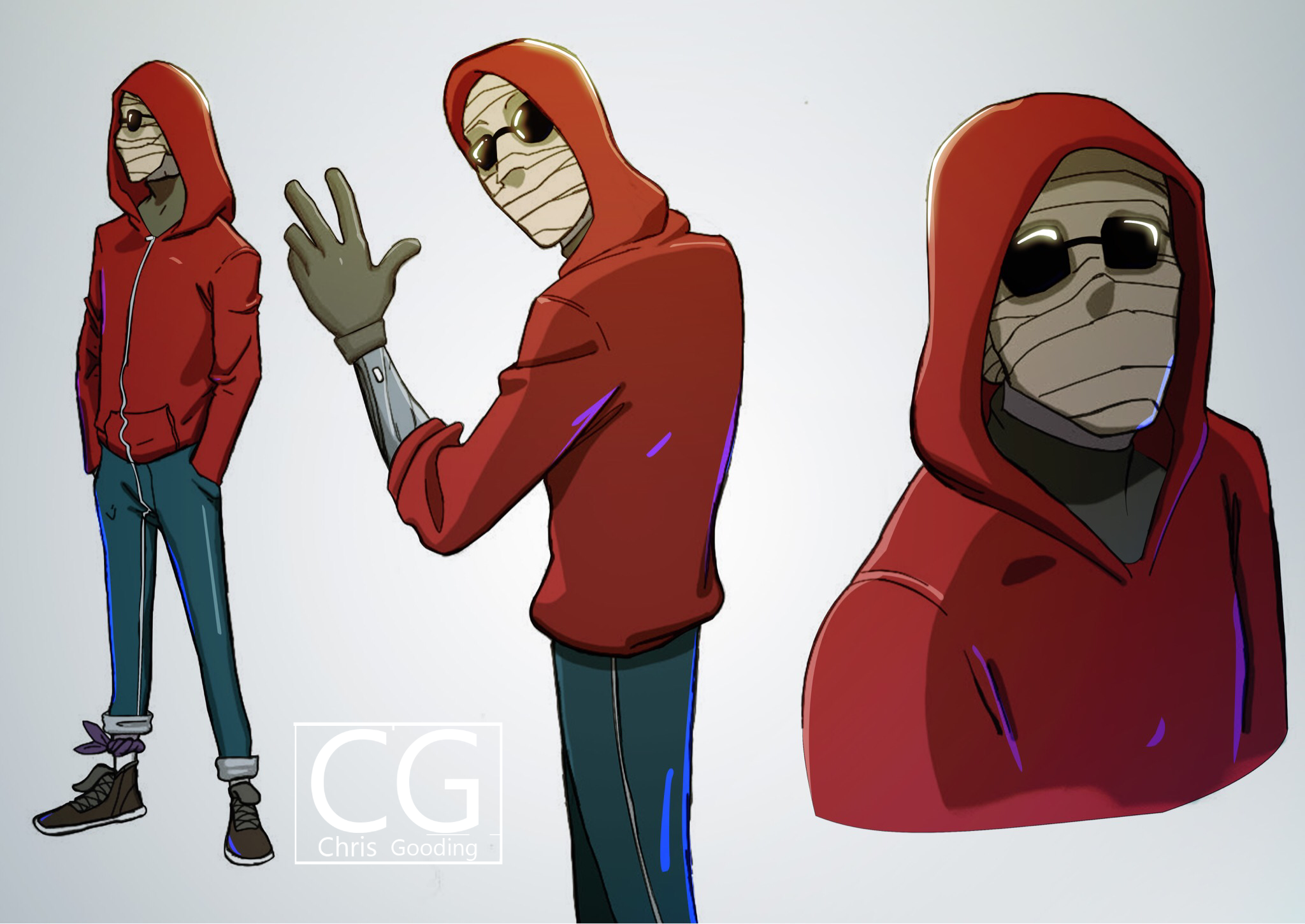 (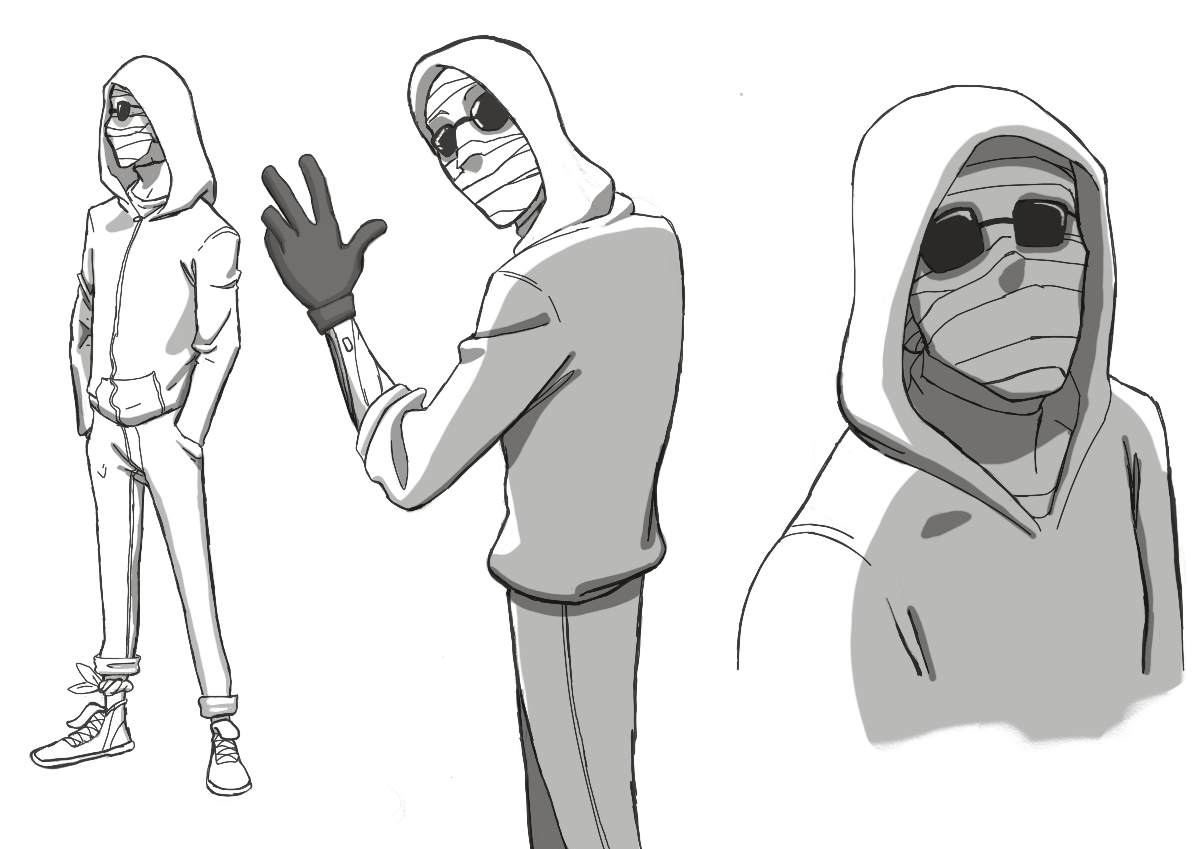 )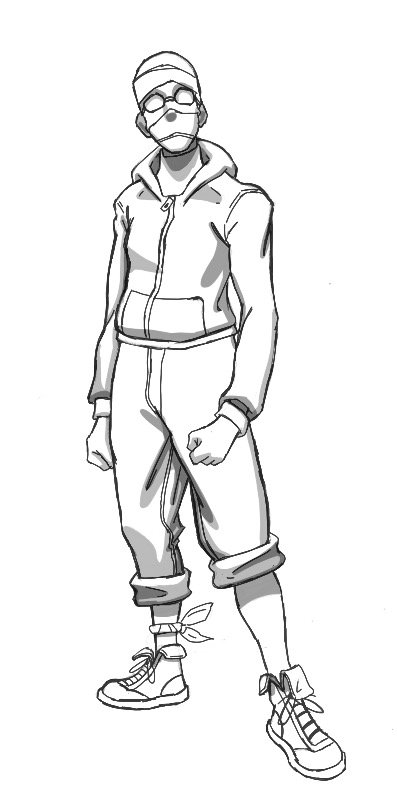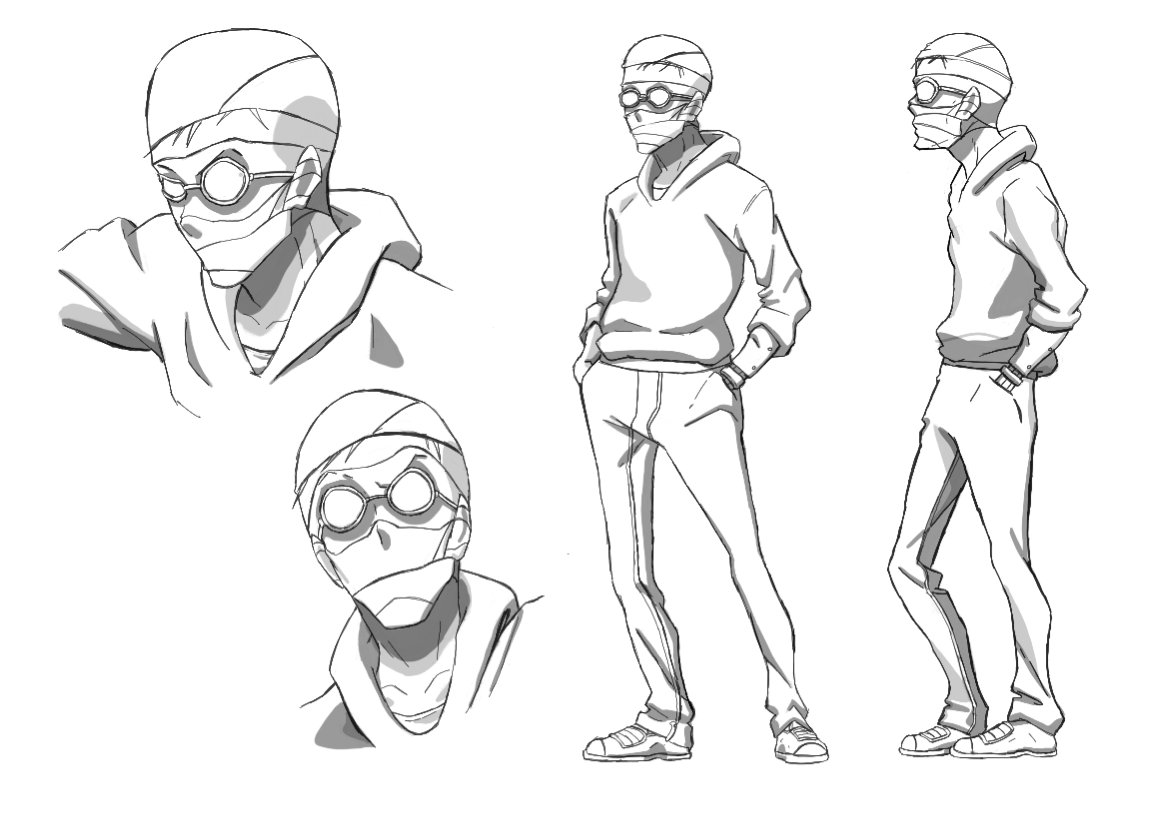 The character design was loosely inspired by the invisible man and red arrow. His look changes quite a bit through out the course of the book but, that's the aesthetic we wanted for him the beginning. His Appearance changes to reflect where he is in the story as it winds down.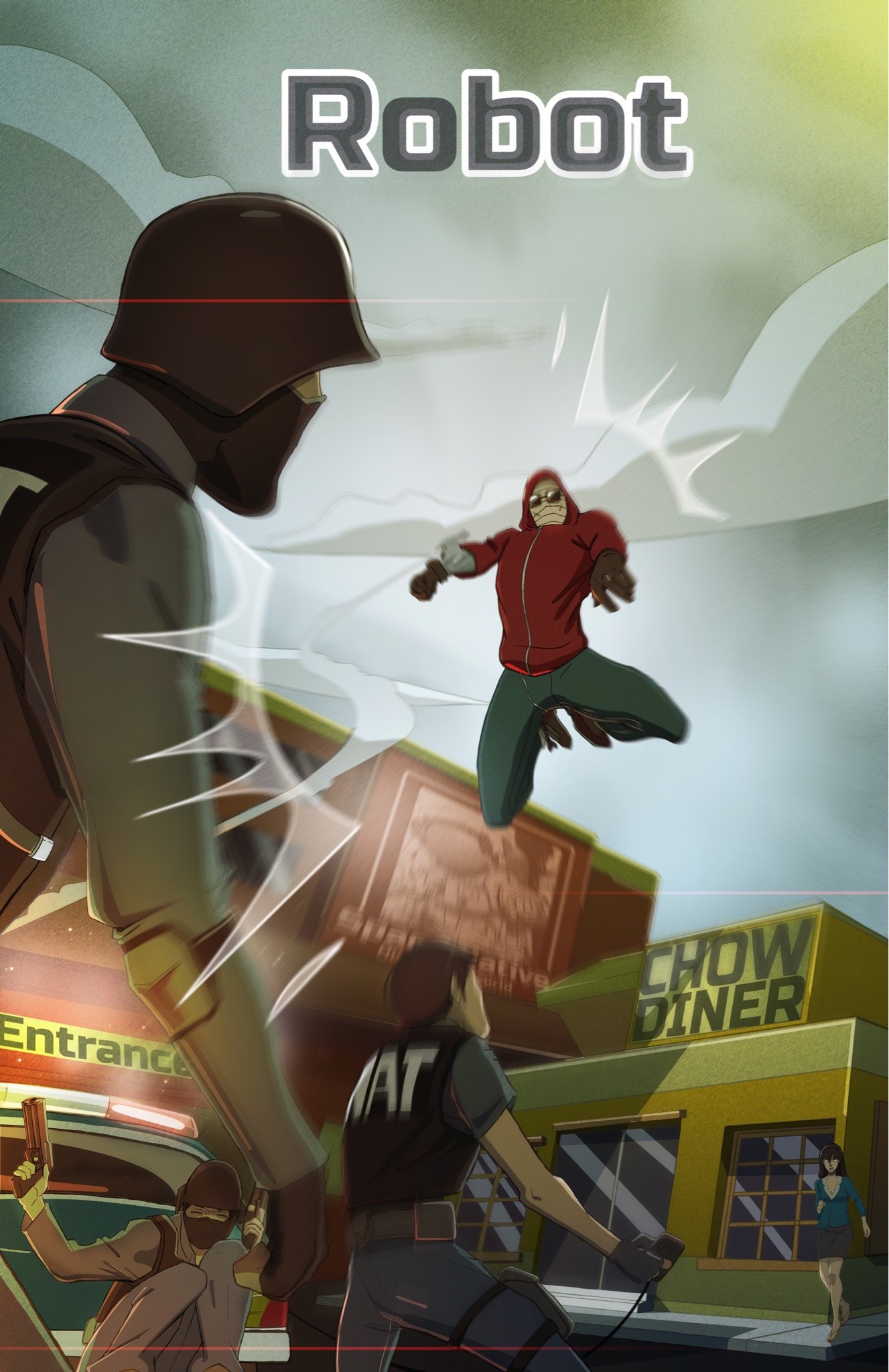 This is the concept cover.
THe title of the book was a workin in progress, I didn't spend to much time on it.
In our story the hero is constantly at odds with the law, which is why you see him fighting a bunch of swat cops on cover.
I can't really say anything else about the book without giving the whole thing away so I better quit while I'm ahead.🤐
That's it for this post I'm gonna be post more character design stuff and other unfinished projects again real soon so I hope your into that sort of thing lol.
Till next rime✌️