Hello folks, your favorite artist @guchidan is finally here again, hope we are all good? this is one of my latest project i have being working on, it's Actually a commissioned work, i started this work last week and am happy i completed it today, it's an HYPERREALISM drawing. This work gave me goosebumps and so much head aches, most espessially that guitar, up to the extent i almost had an accident on this work, nevertheless i was still able to take alot of progress shots while working, and no accident occurred again, i hope you enjoy my shots as you go further.
SIZE):
20X24
🎨🎨MEDIUM:
-Charcoal on paper
-Graphite pencil HB
-Kneaded Eraser
-Tortillion
-Cotton bud
-Artist paint brush
This were the materals i used in achieving this great work
Final piece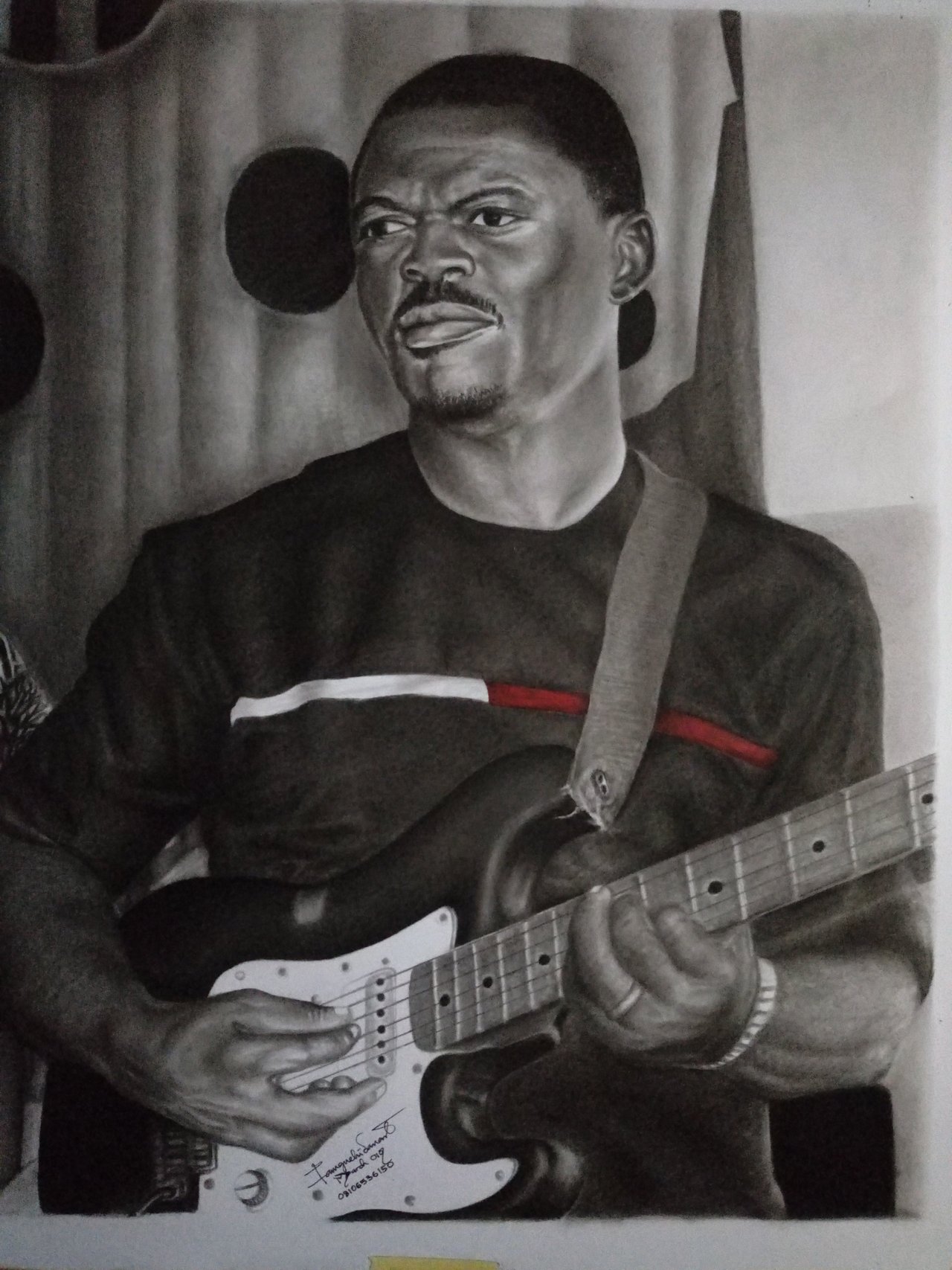 original pics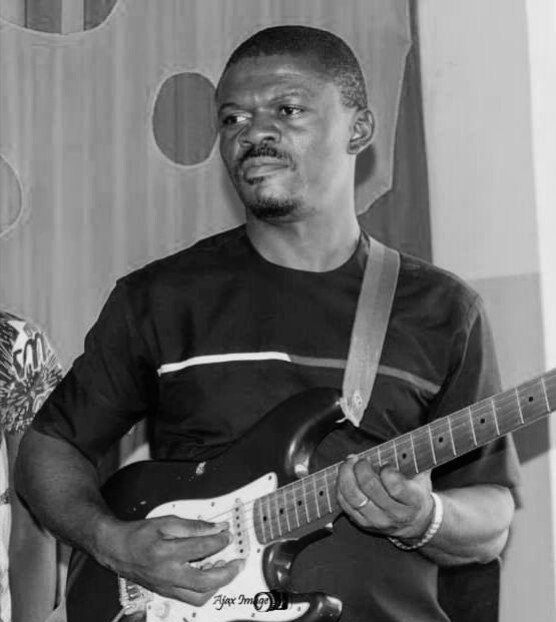 please forgive my camera quality, some of the images below where taking at different interval so you might see a variation in them.
Here are my progress shot
shot1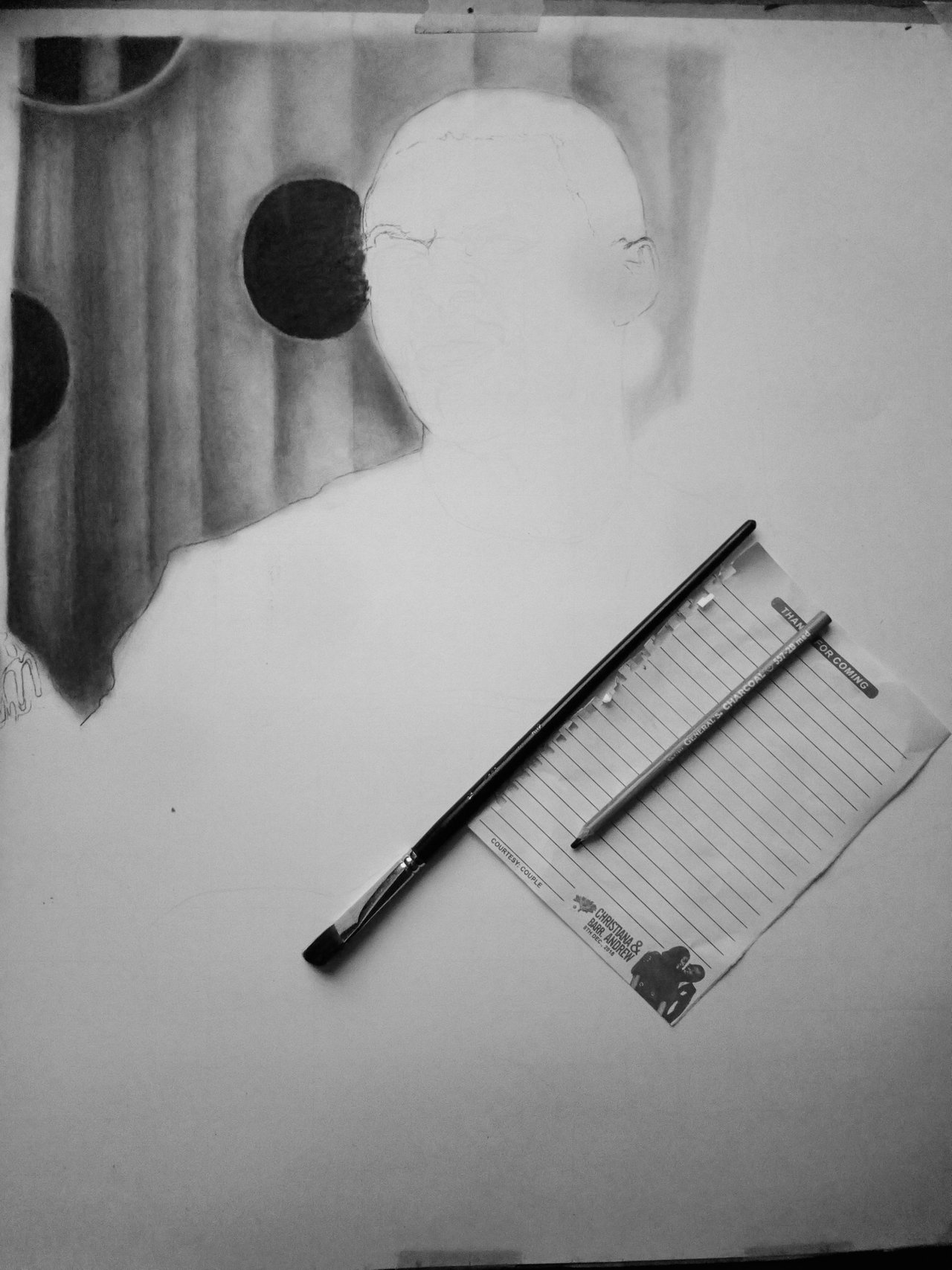 shot2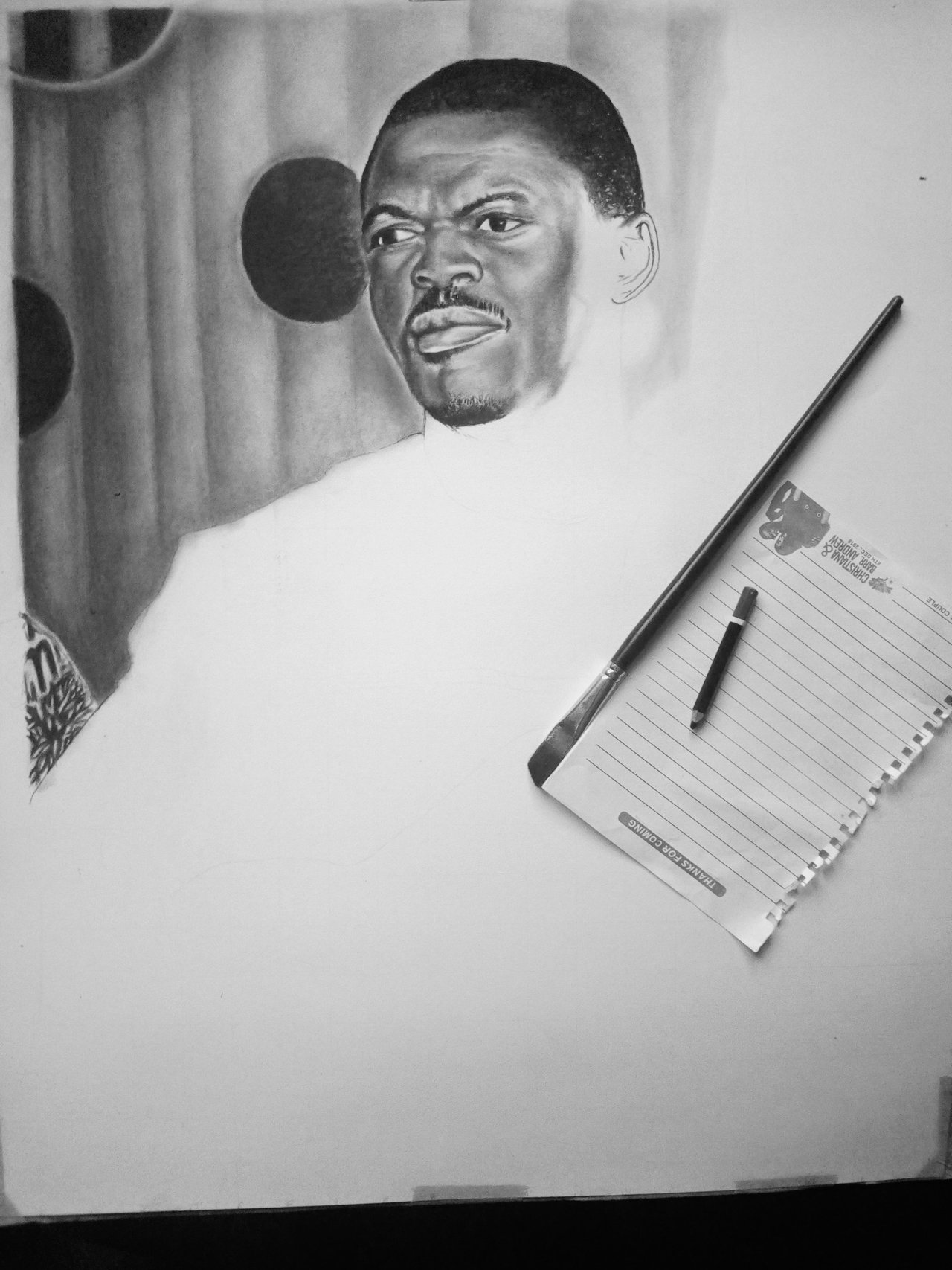 shot 3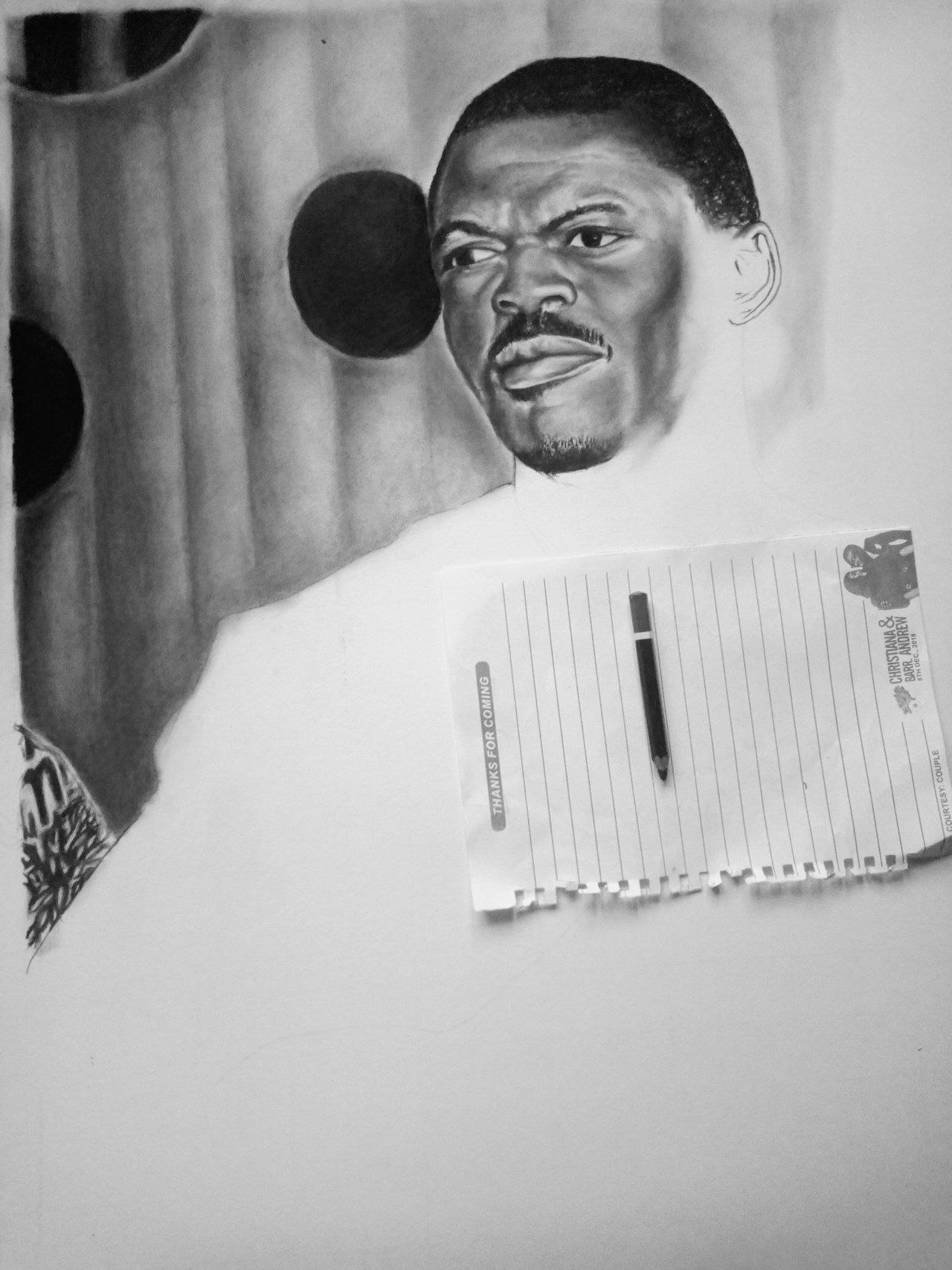 shot4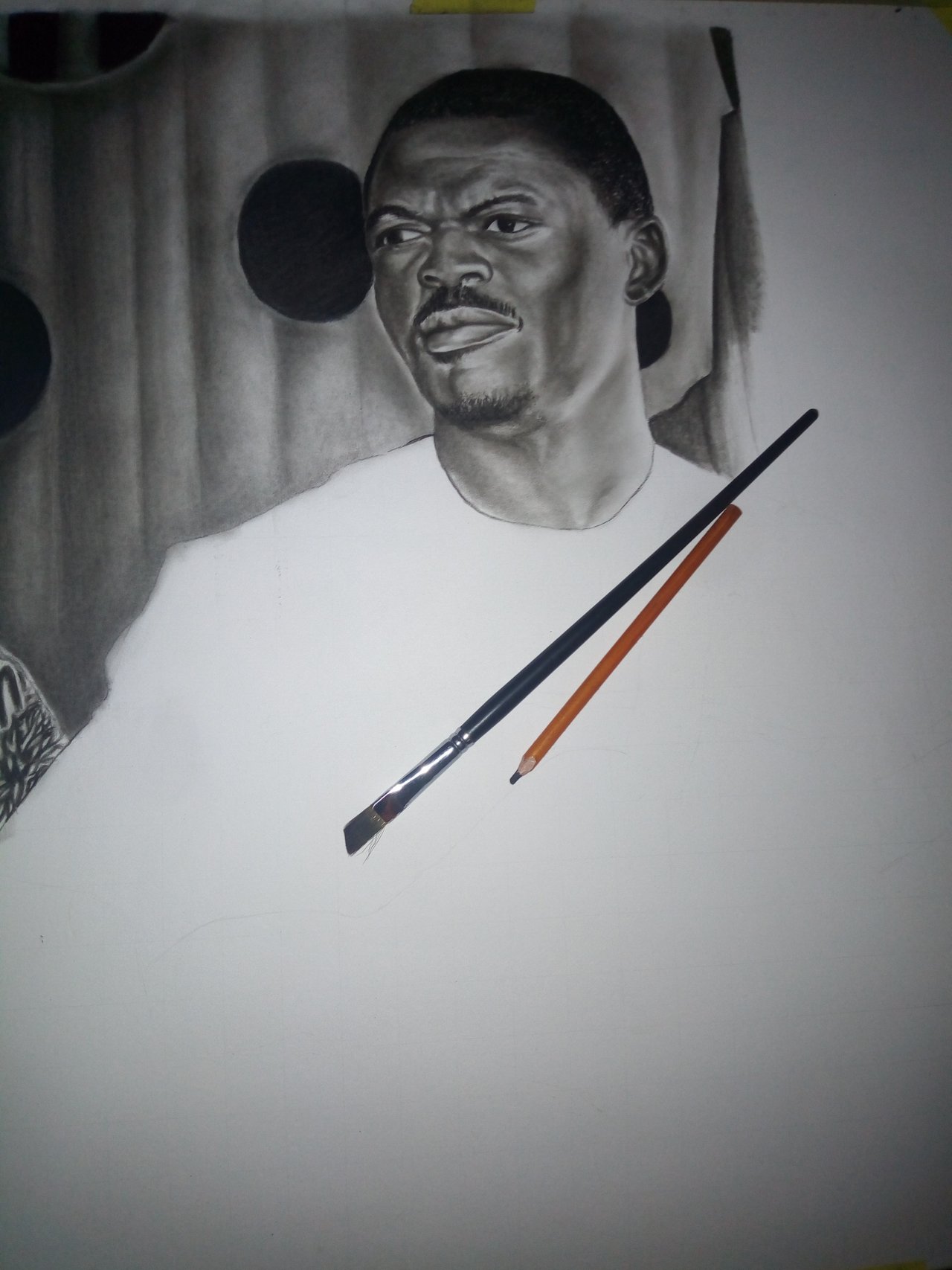 shot5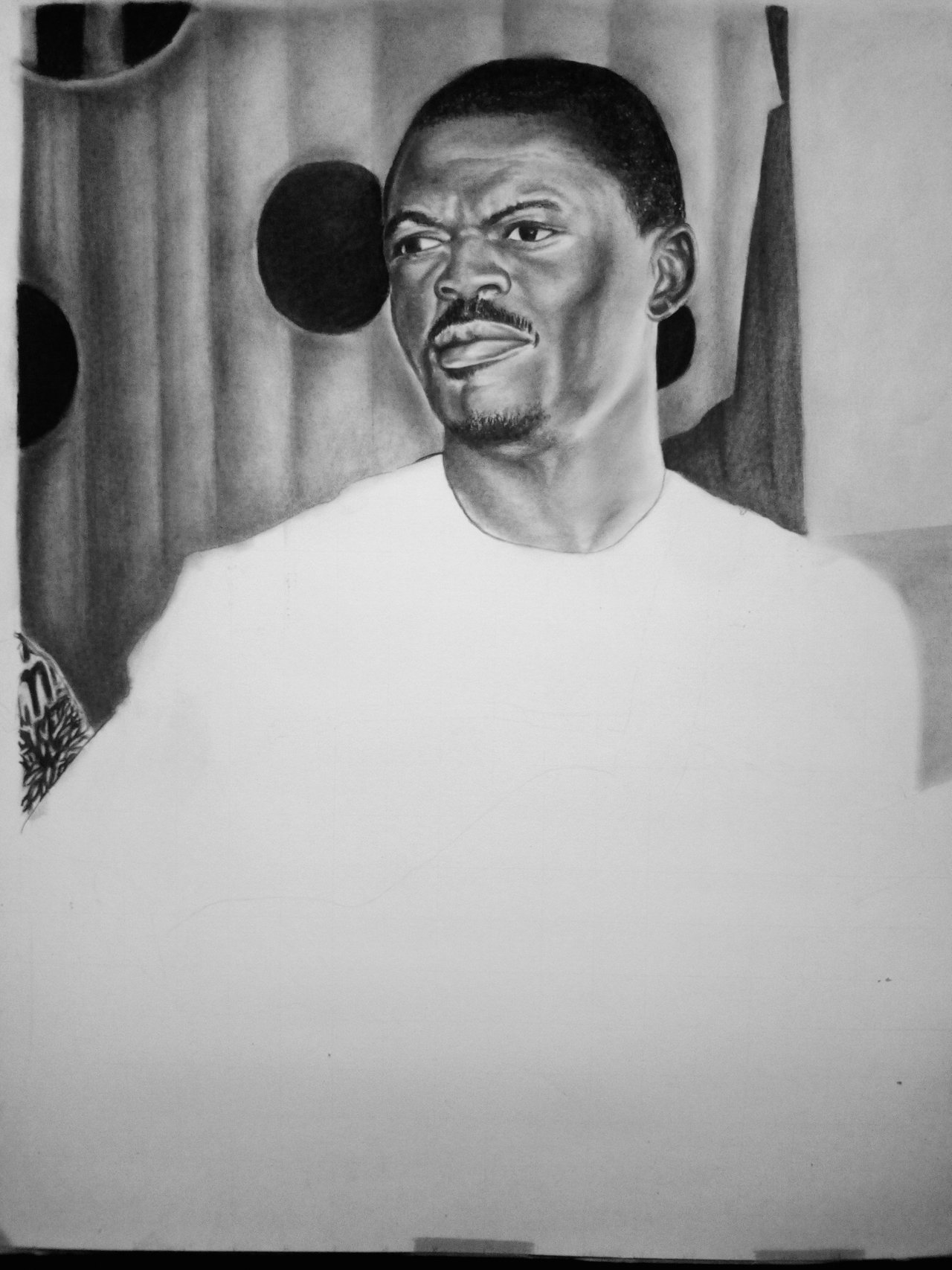 shot 6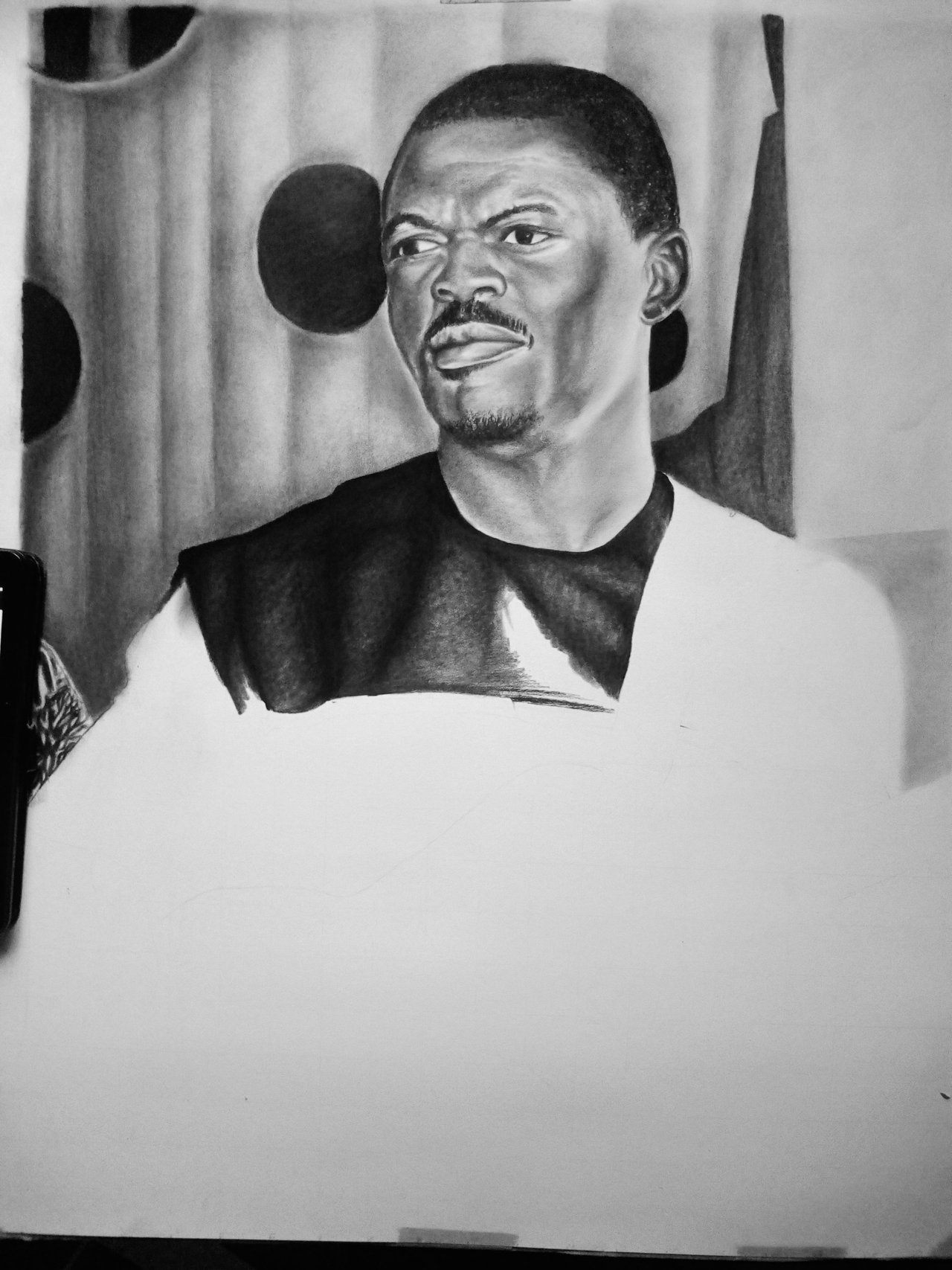 shot 7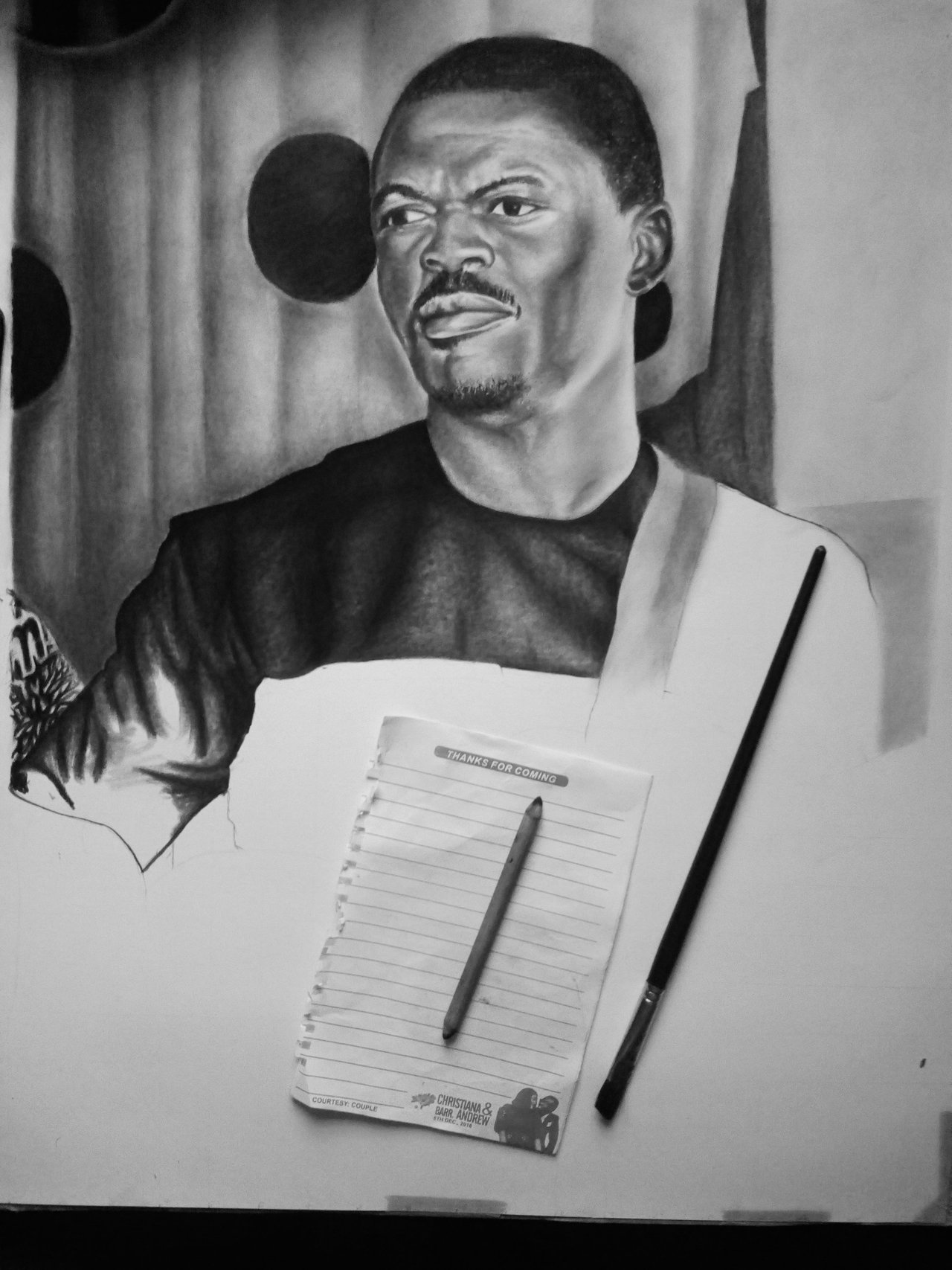 shot 8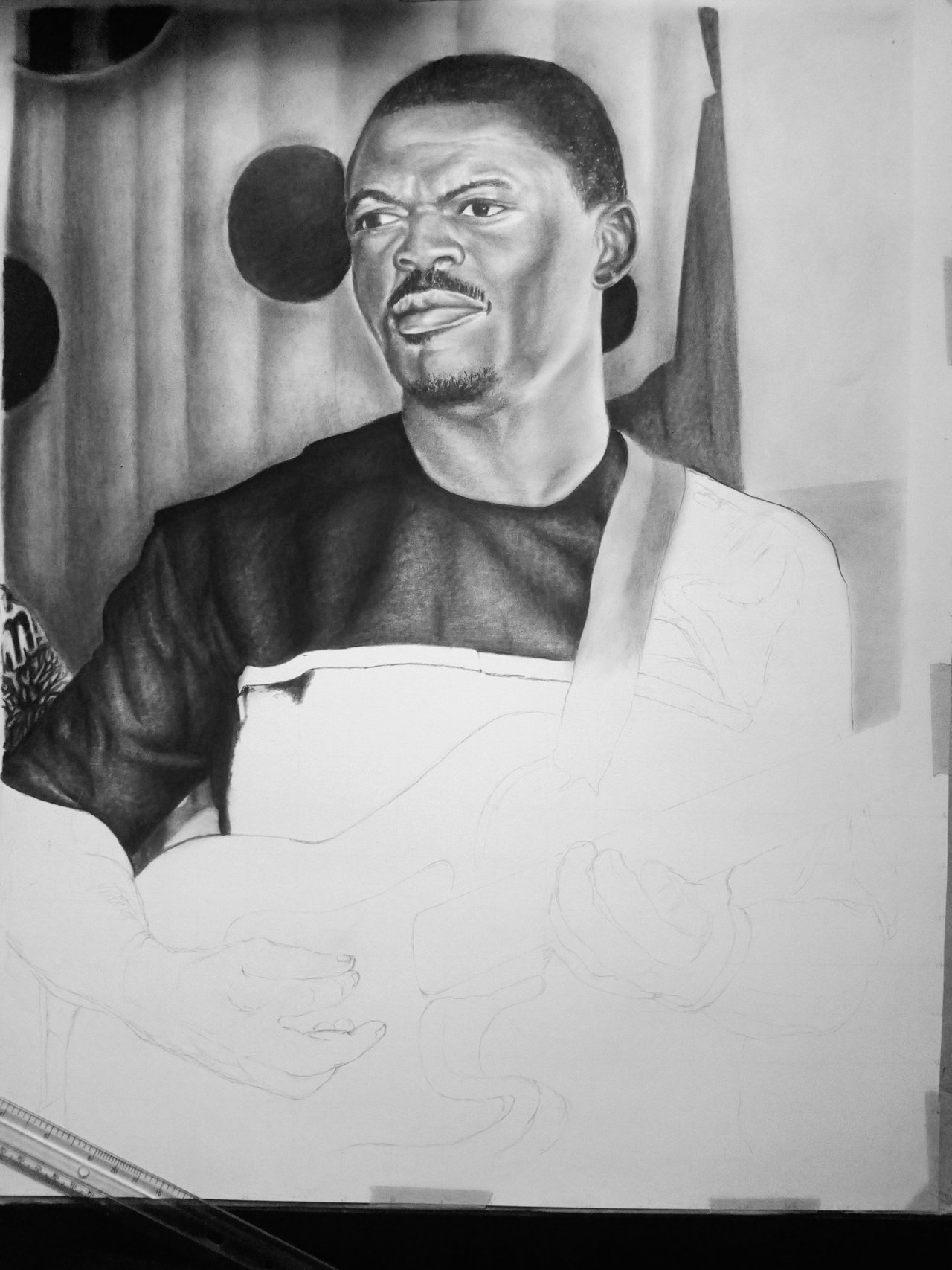 shot 9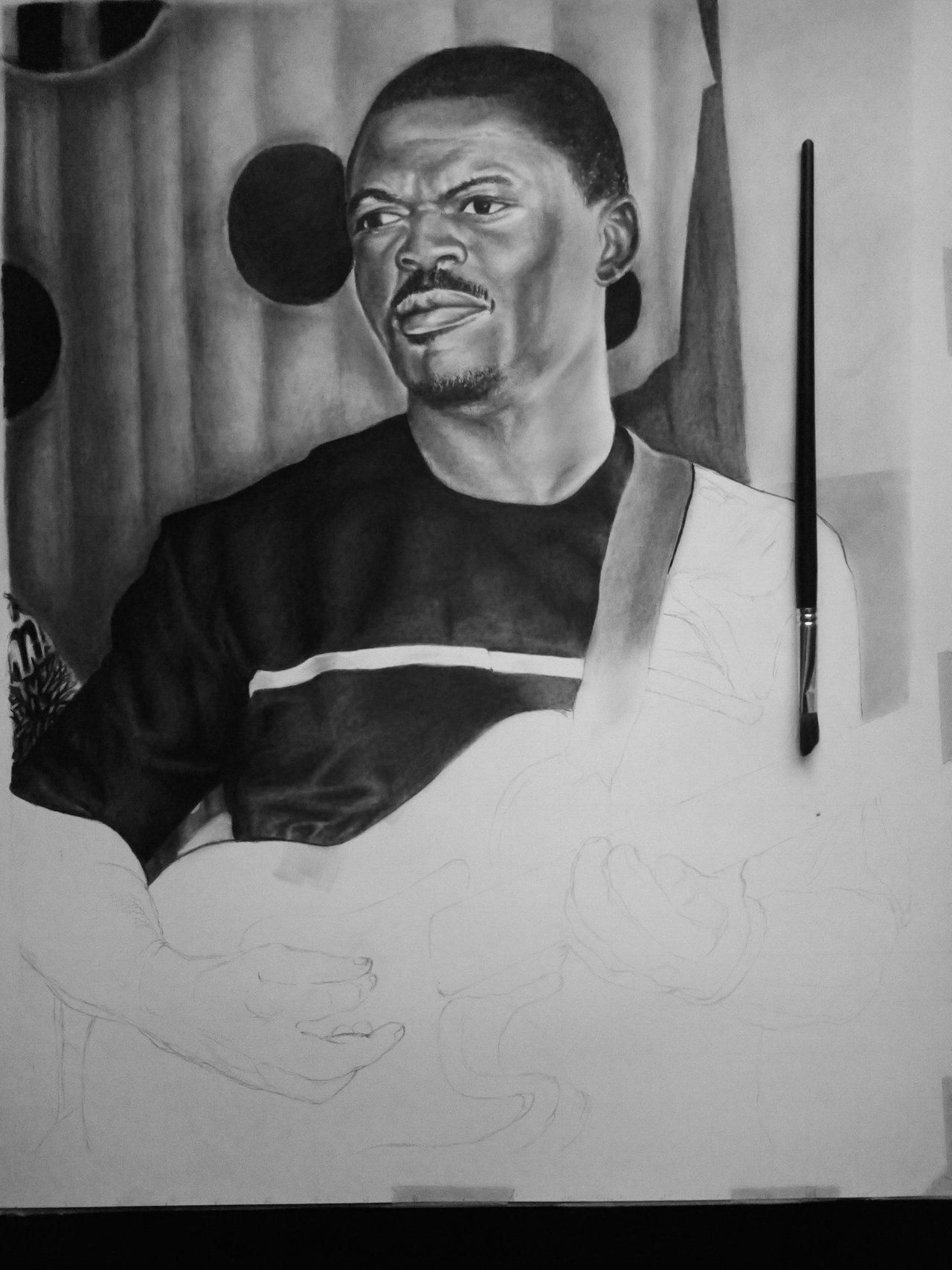 shot 10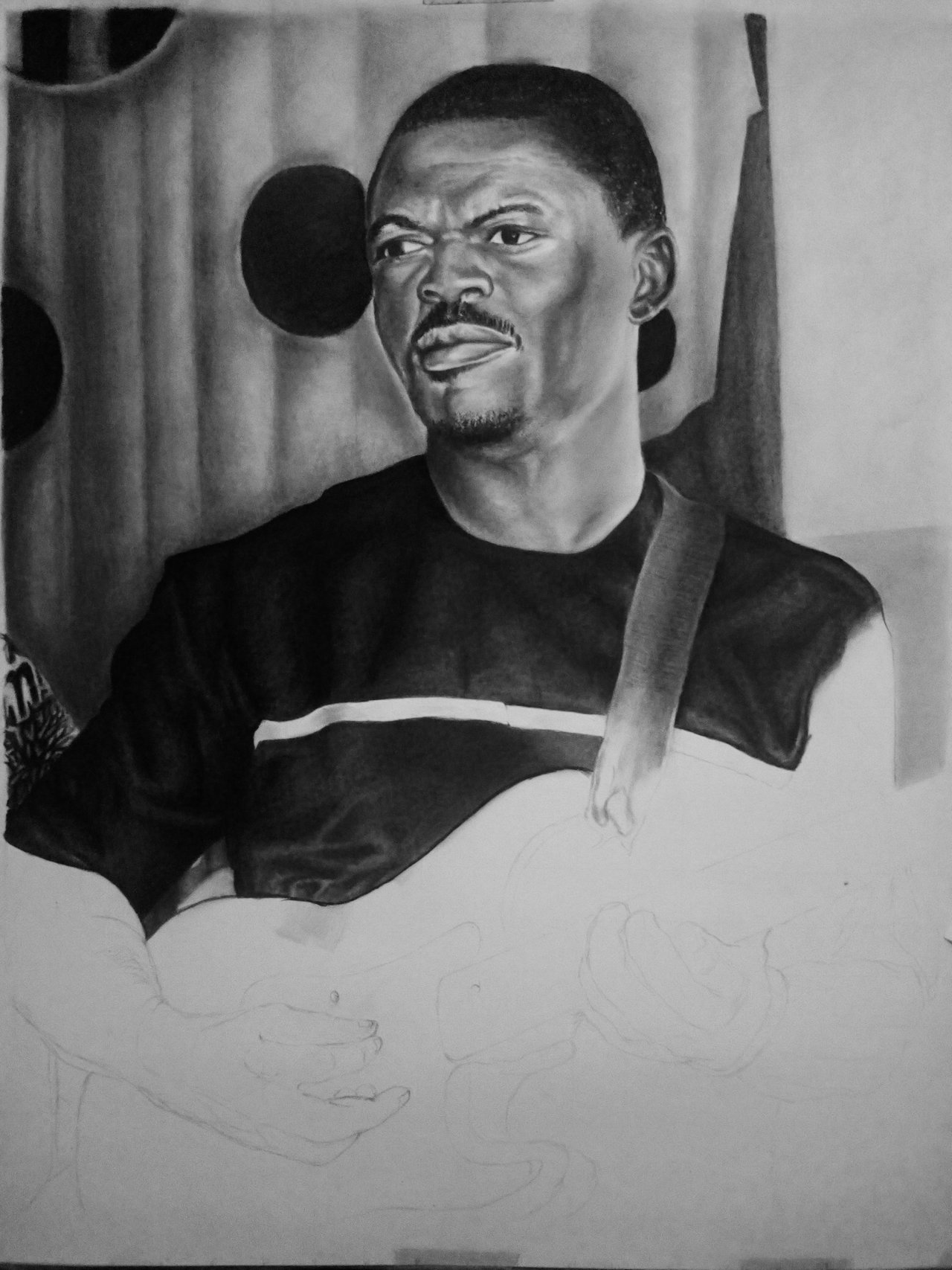 shot 11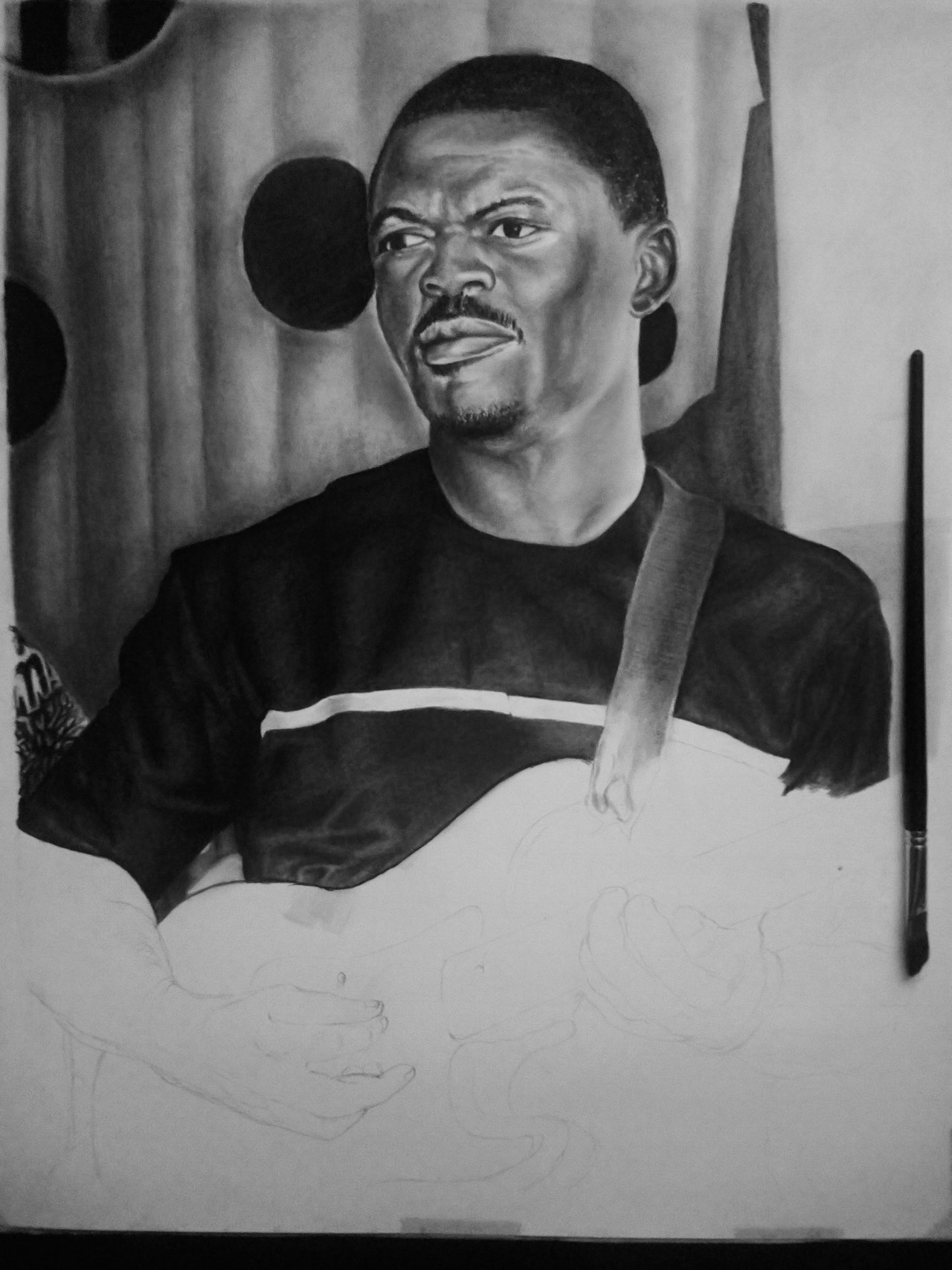 shot 12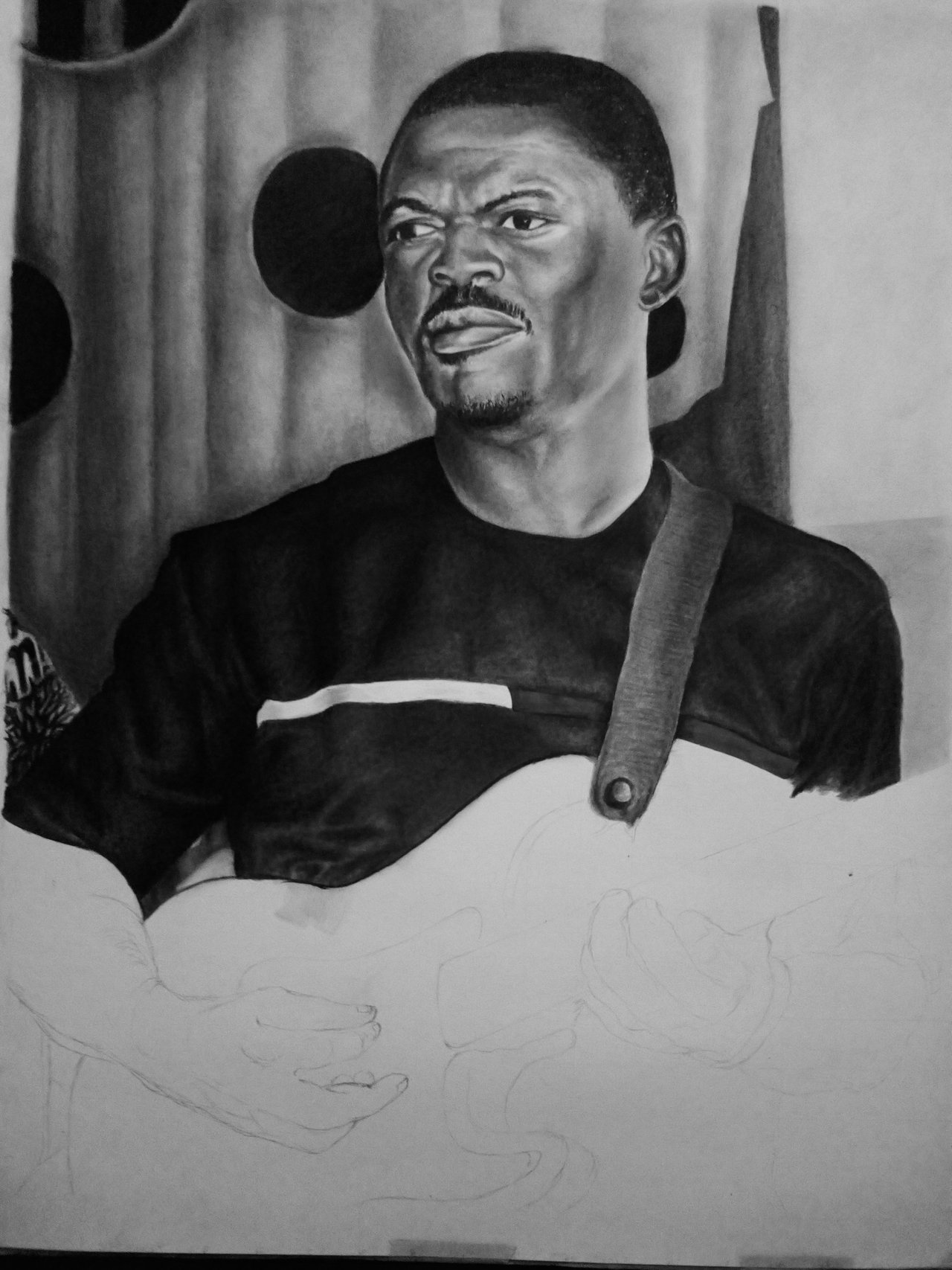 shot 13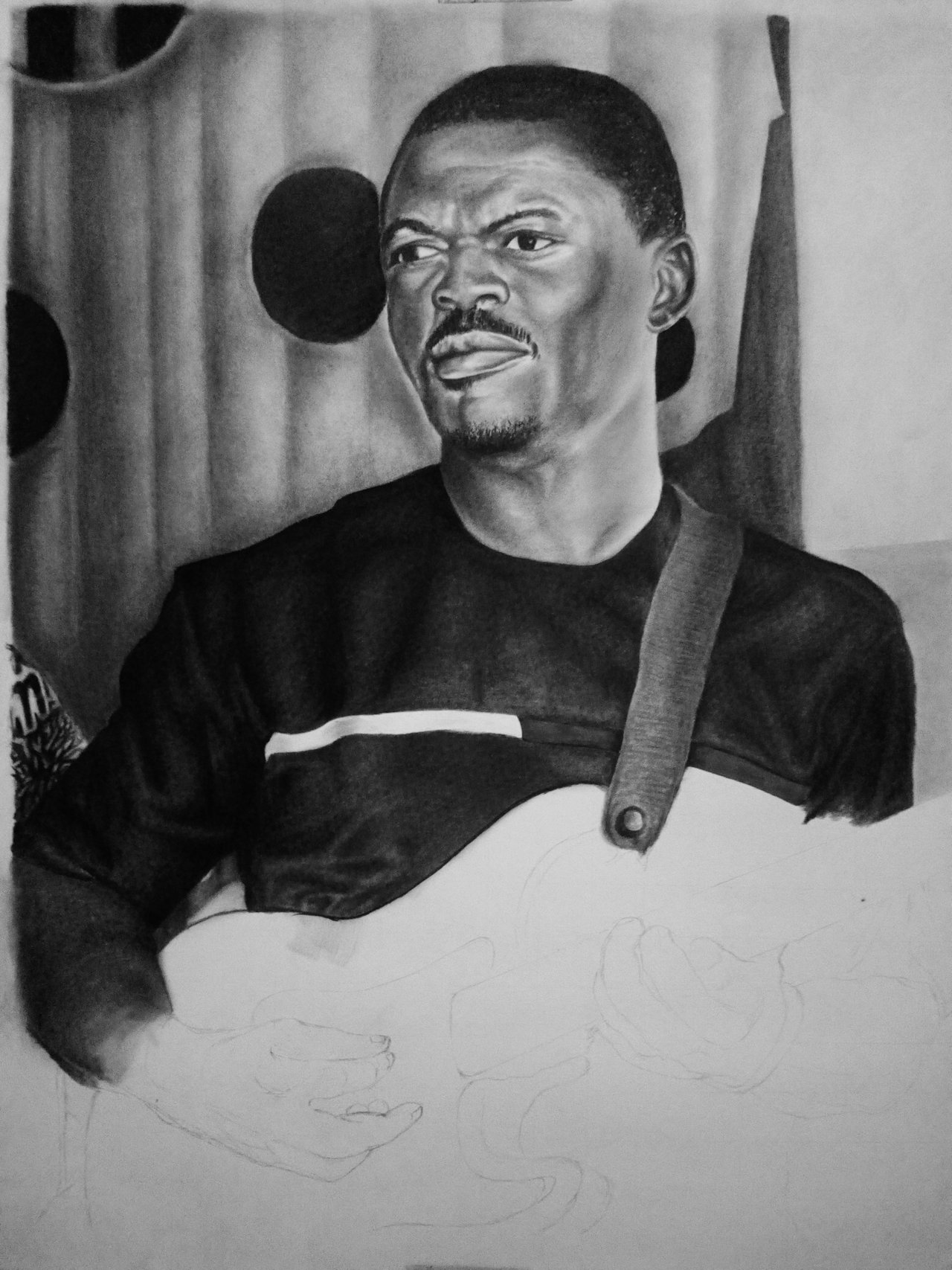 shot 14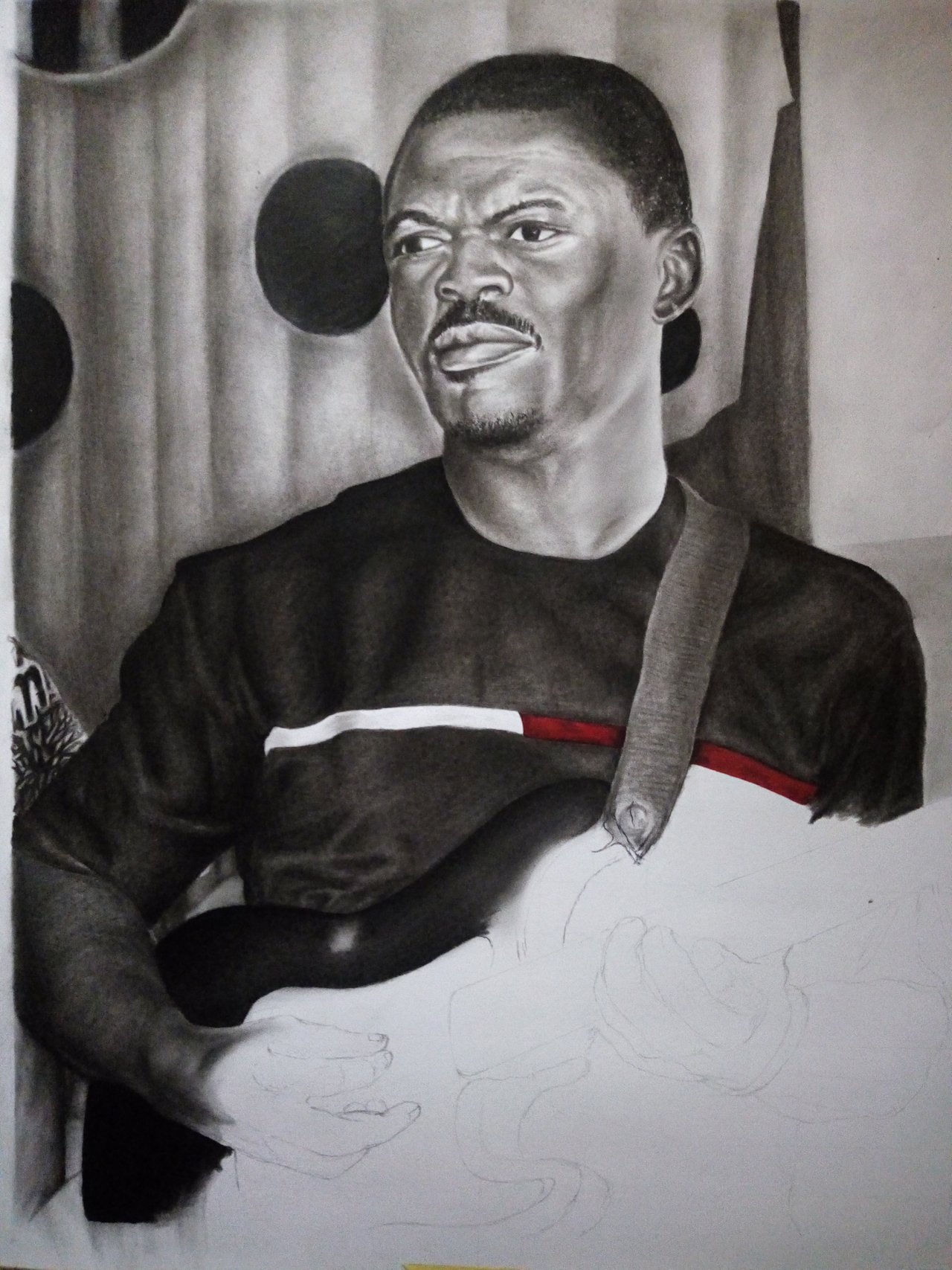 shot 15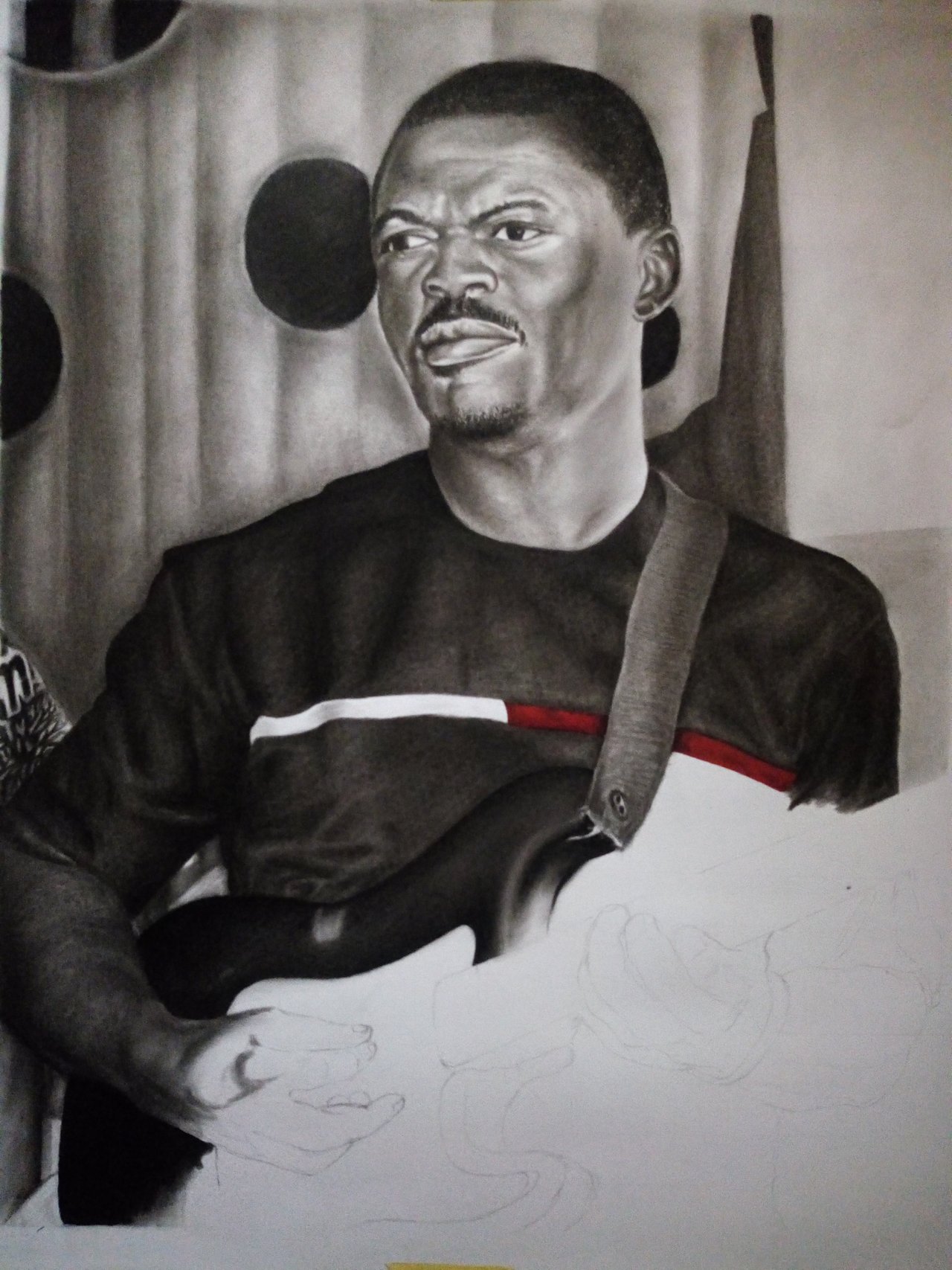 shot 16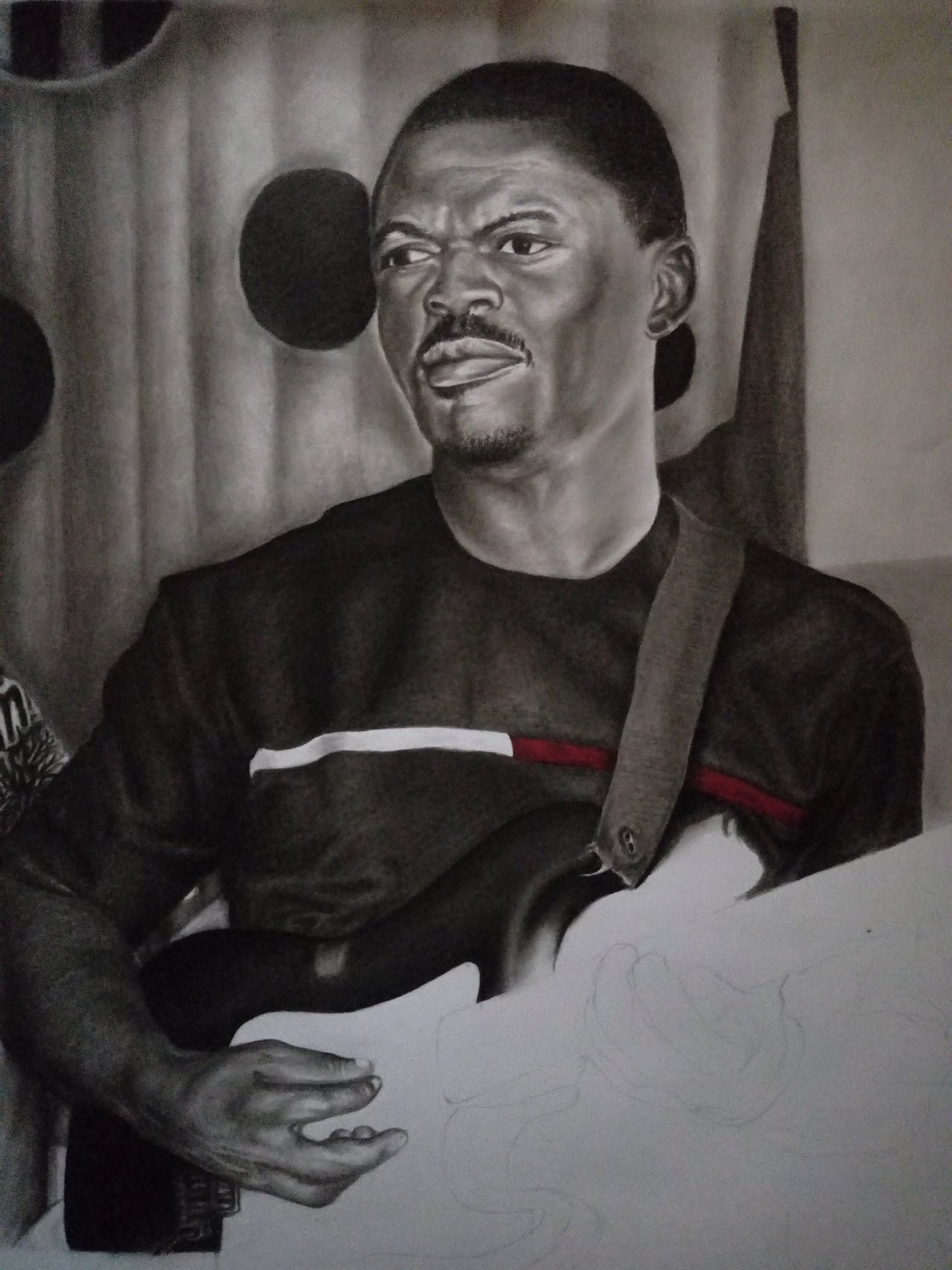 shot 17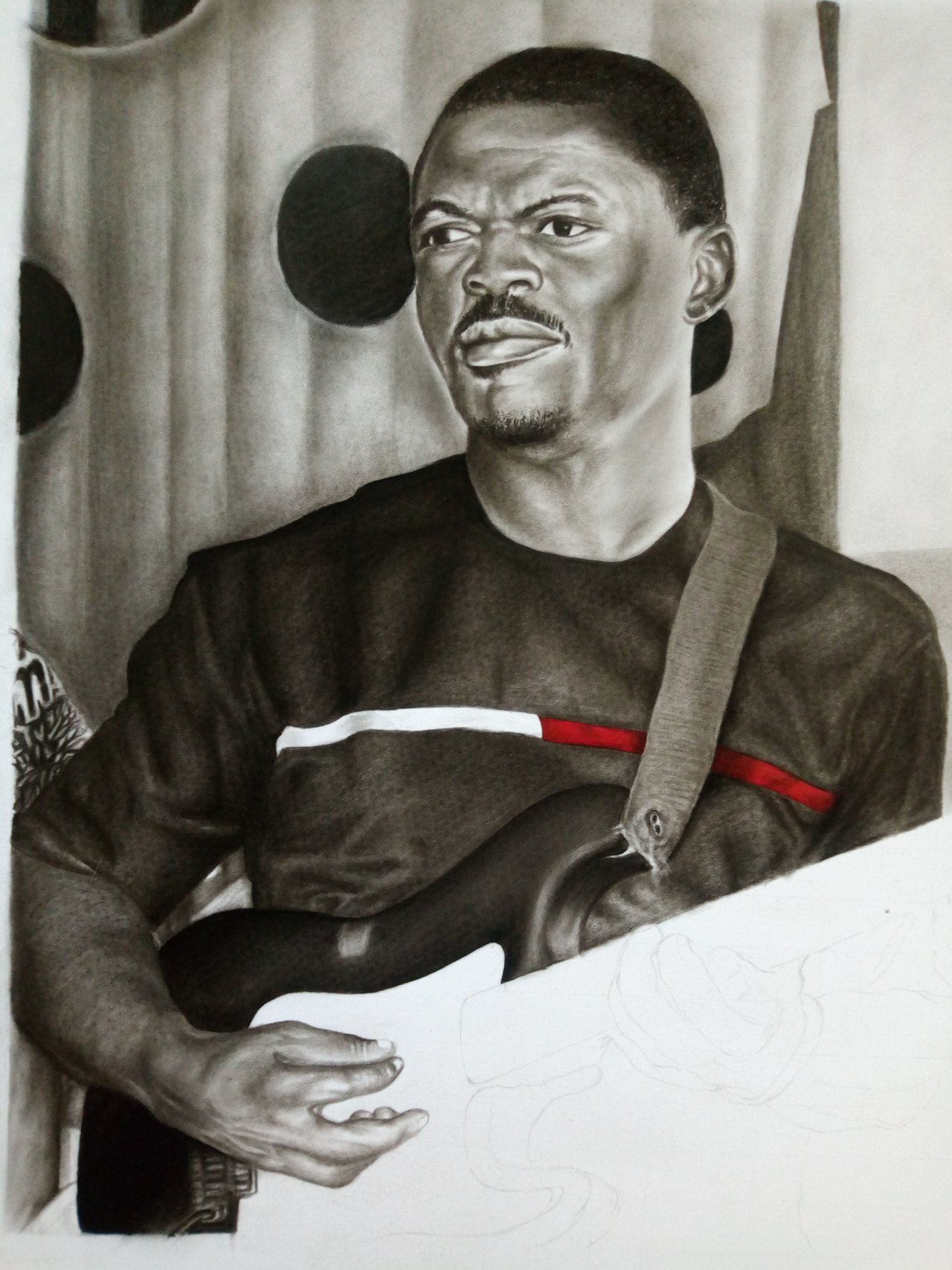 shot 18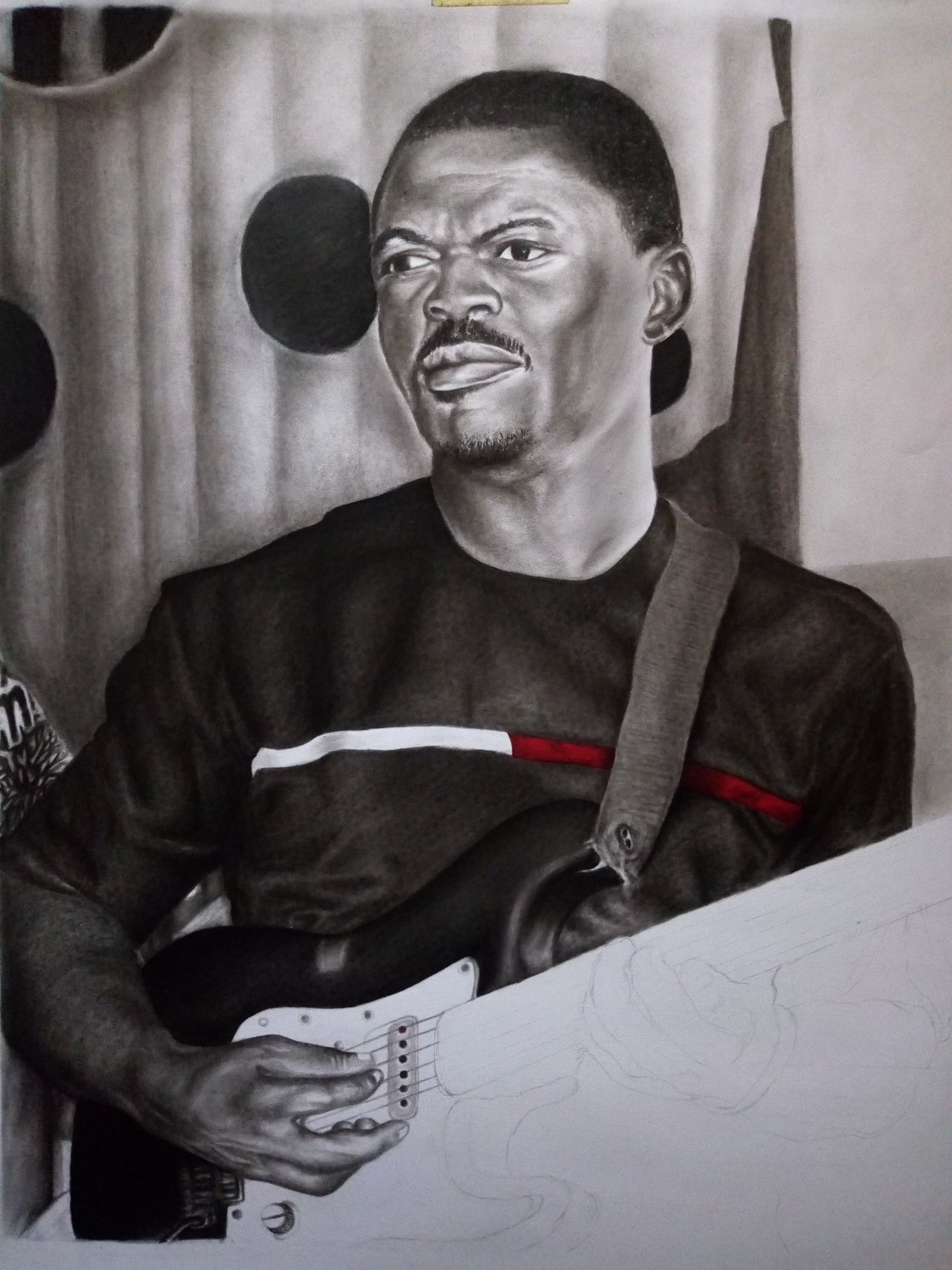 shot 19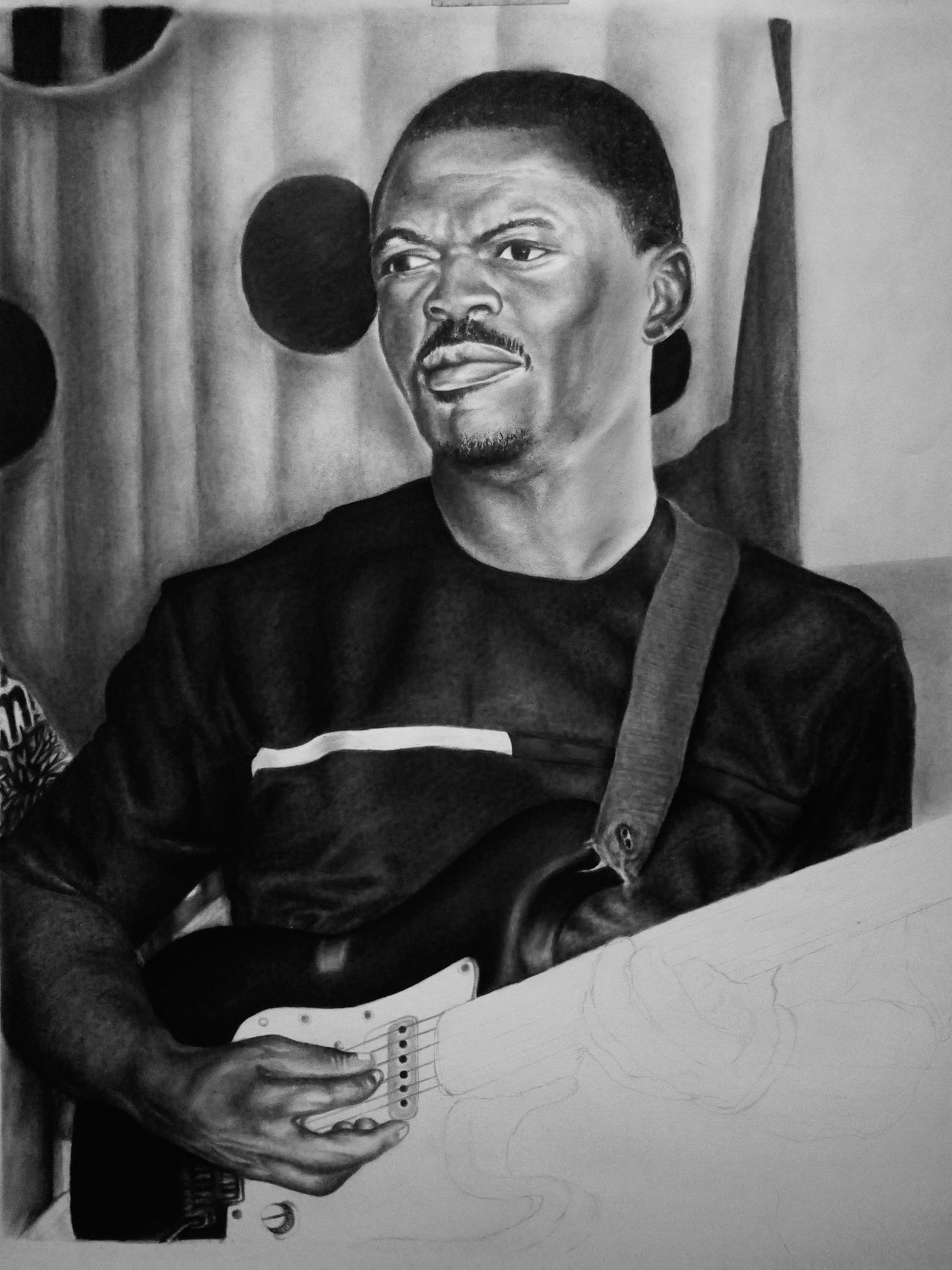 shot 20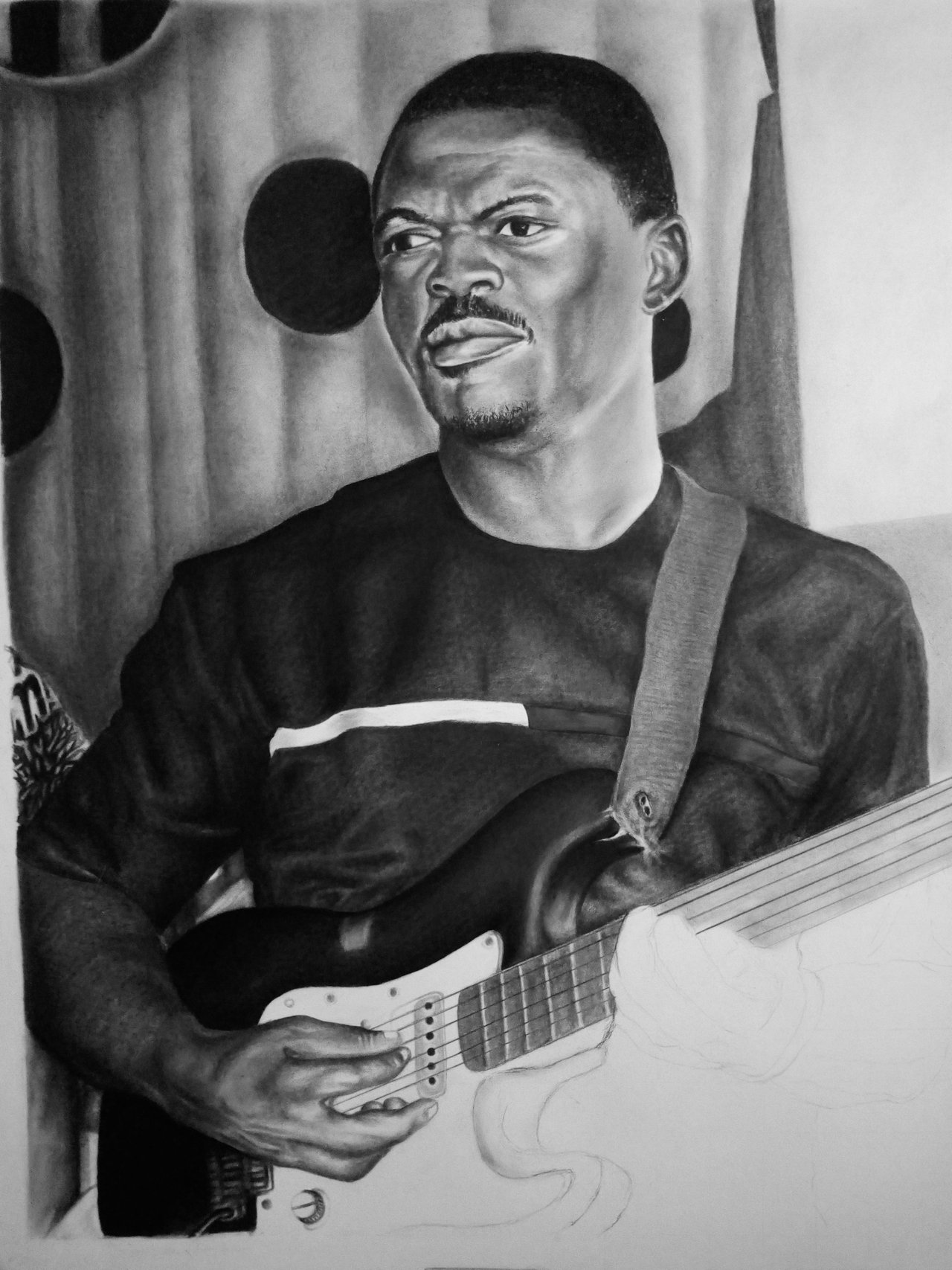 shot 21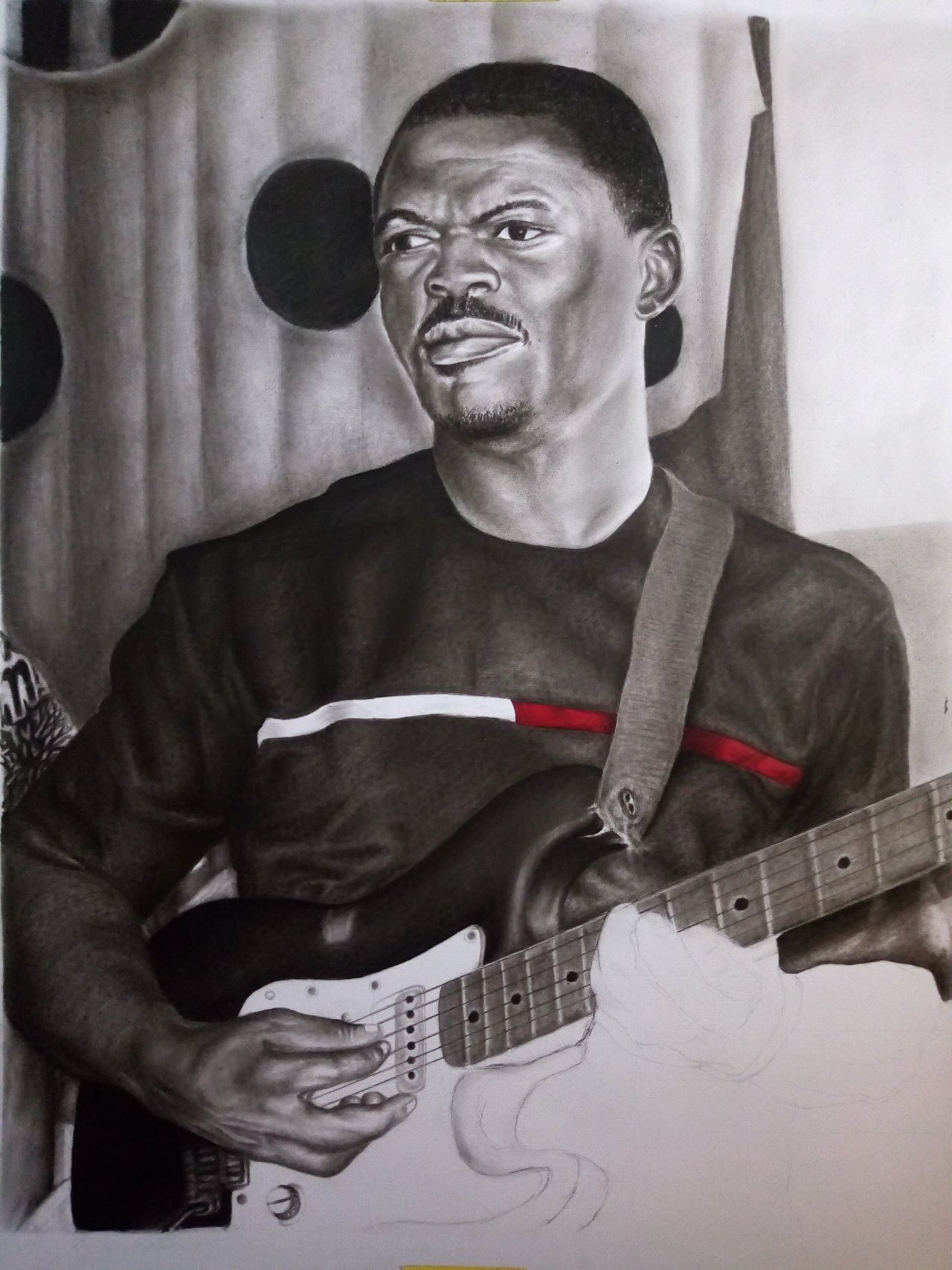 22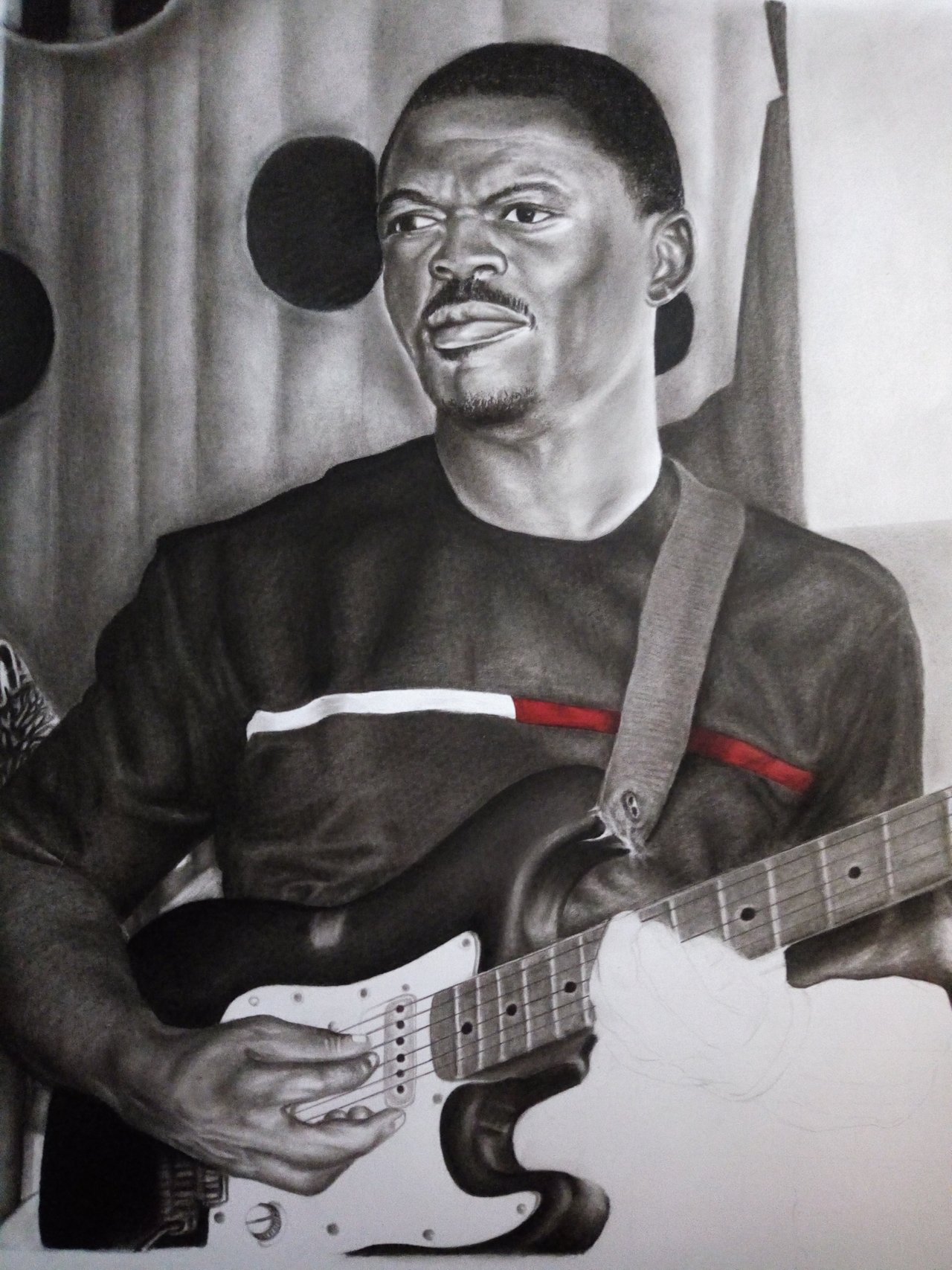 23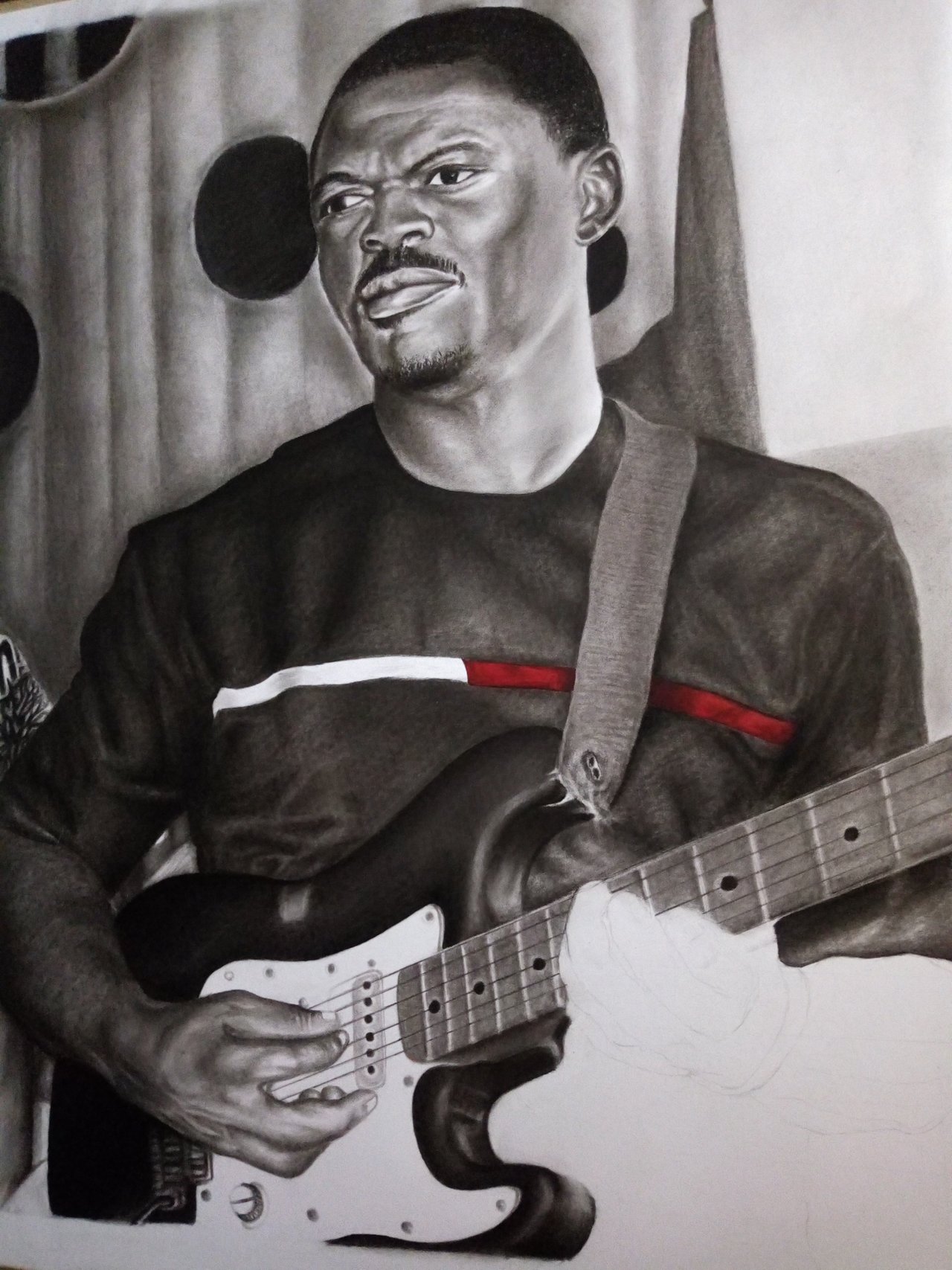 24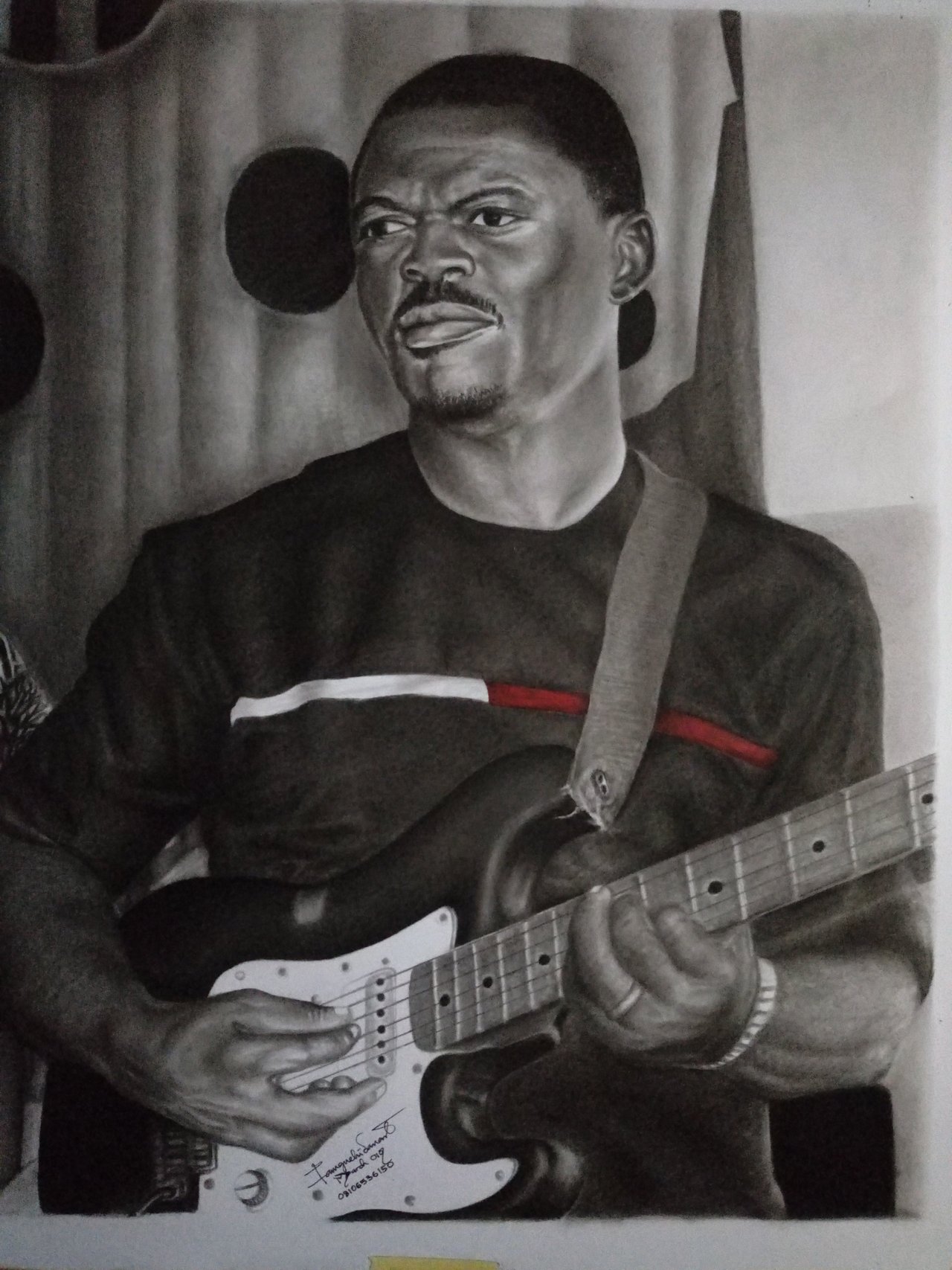 drawing Tips
1 when shading ensure a paper is below your palm so as to avoid your hand prints on the work.
-2 Before you start a work ensure your hands are properly clean if possible wash you hands with soap 😁 because dirty hands can staine sensitive areas of your work
-3 avoid to much pressure on your paper
-4 When you get tired try and rest
-5 Avoid eating or drinking while working😁😁.
Thanks for checking my post hoping to see you again
Please if you haven't followed my page please click the follow icon to see more interesting works from me.

also follow me on instagram #iamguchidanart
please UPVOTE and RESTEEM if you liked what you see God bless 🙏
@veryspider @steemit @steem @art @art-venture @cicisaja @trincowski 😂😂 @angelacs