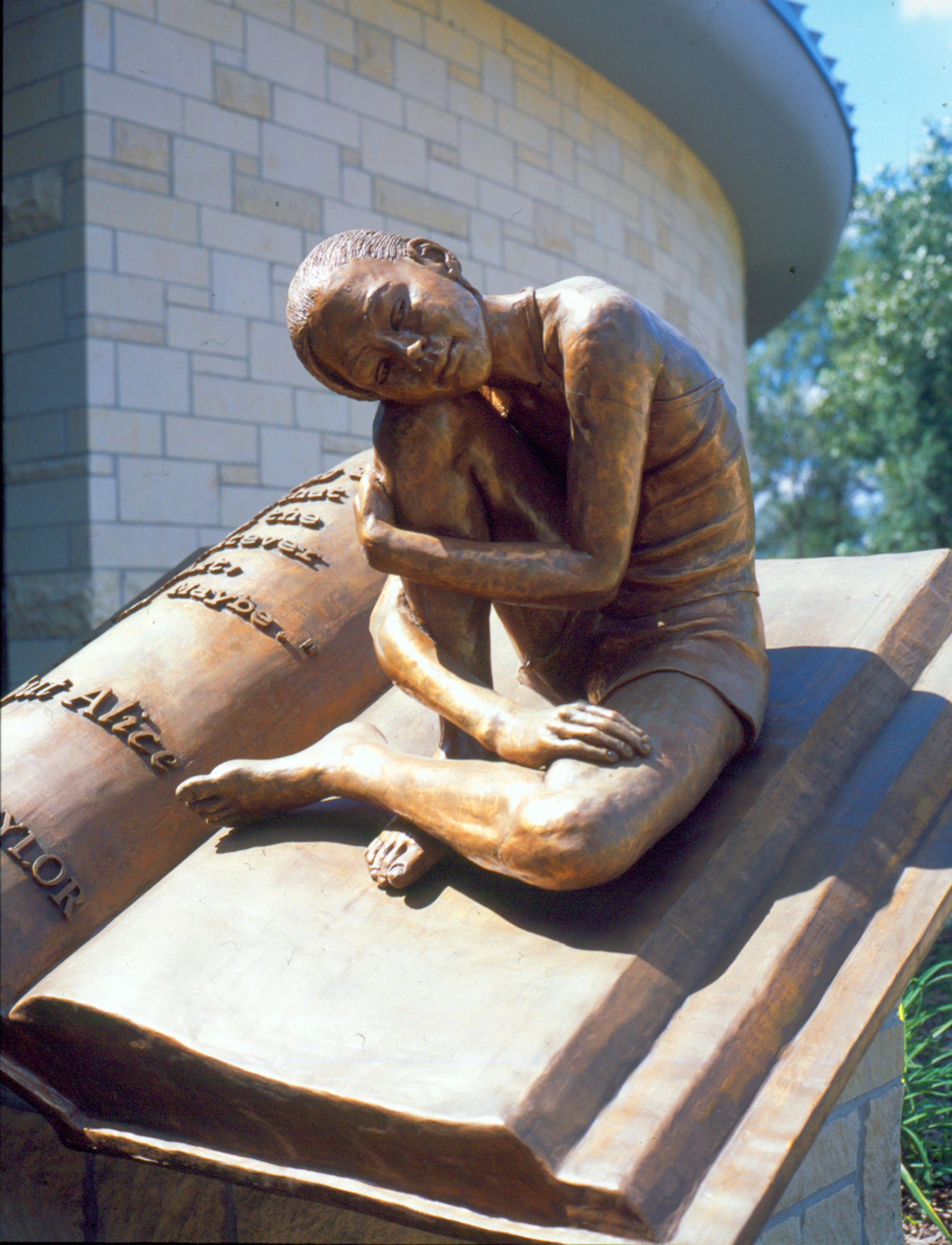 Alice is the first name of the main character of a series of novels for young adults written by author Phyllis Reynolds Naylor, originally from Joliet, Illinois. I received a commission for this bronzed resin sculpture to be placed in front of the local library.
I so enjoy sculpting from life. I found a lovely model who was very shy; she gave inner tension to the sculpture. I felt that she reflected adolescent angst as she held the pose. I wonder if she stops by from time to time to see the piece in front of the library.
Thank you for reading my post - hope you enjoyed it.
Upvotes, resteems, and comments are always welcome.
My website: www.kathleenscarboro.fr