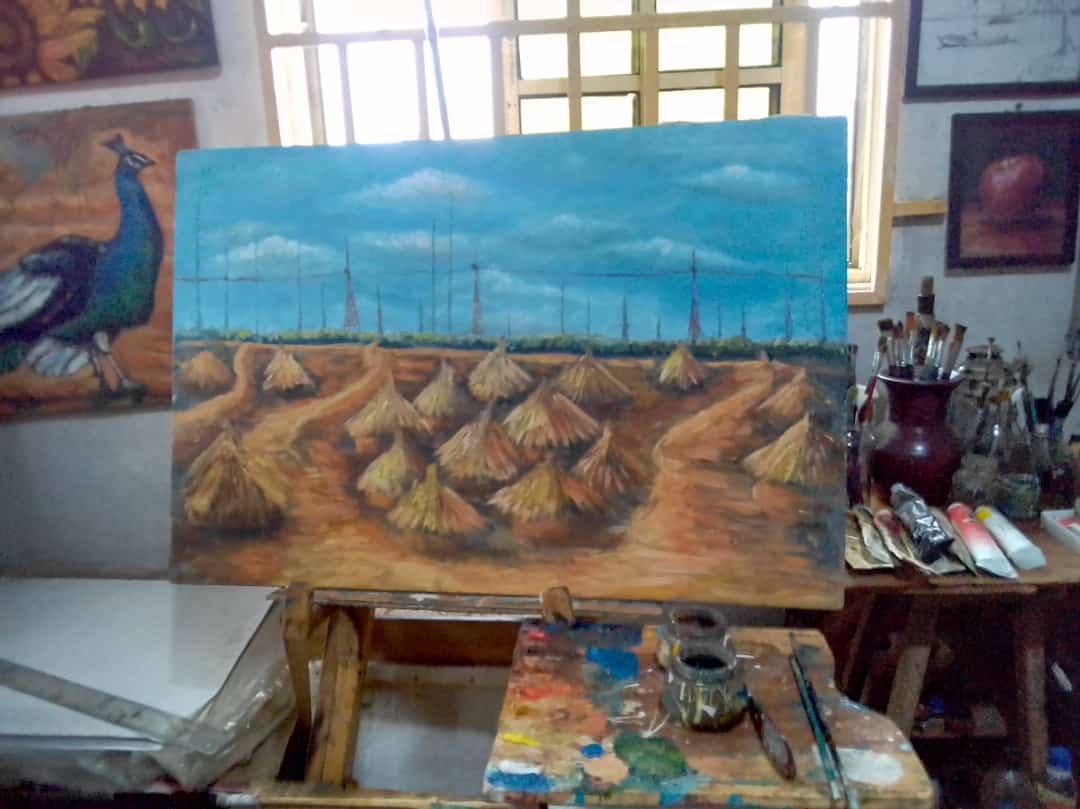 Perspective and landscapes in art works together. It creates meaningful representation on what ever surface the artist has decided to put it on. Art is life just i used to say. The more you think,the more you represent as an artist. Never will you see a real artist saying,i have nothing to work on. Art gives inspiration and motivation and here is another work of oil painting on canvas.
The more thinking, the more creativity. Still beating the drum to speak with my brush,paints,pens and pencils.
ANTICIPATE
with love, i will appreciate your support and love through your votes/comments/resteems.
Until my next post when we will have a deep knowledge about something more unique and awesome as a product of creativity in art.
Posted using Partiko iOS