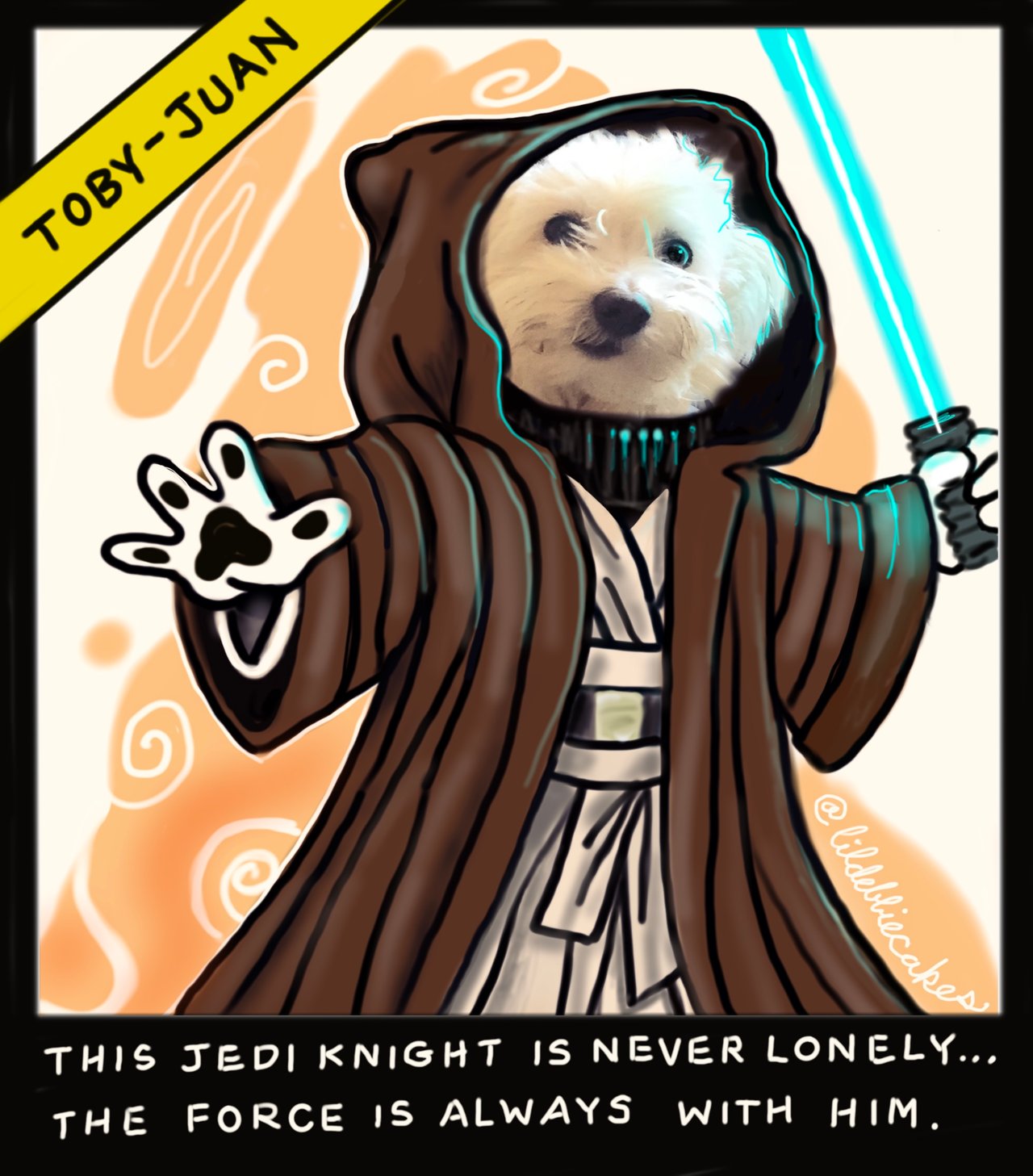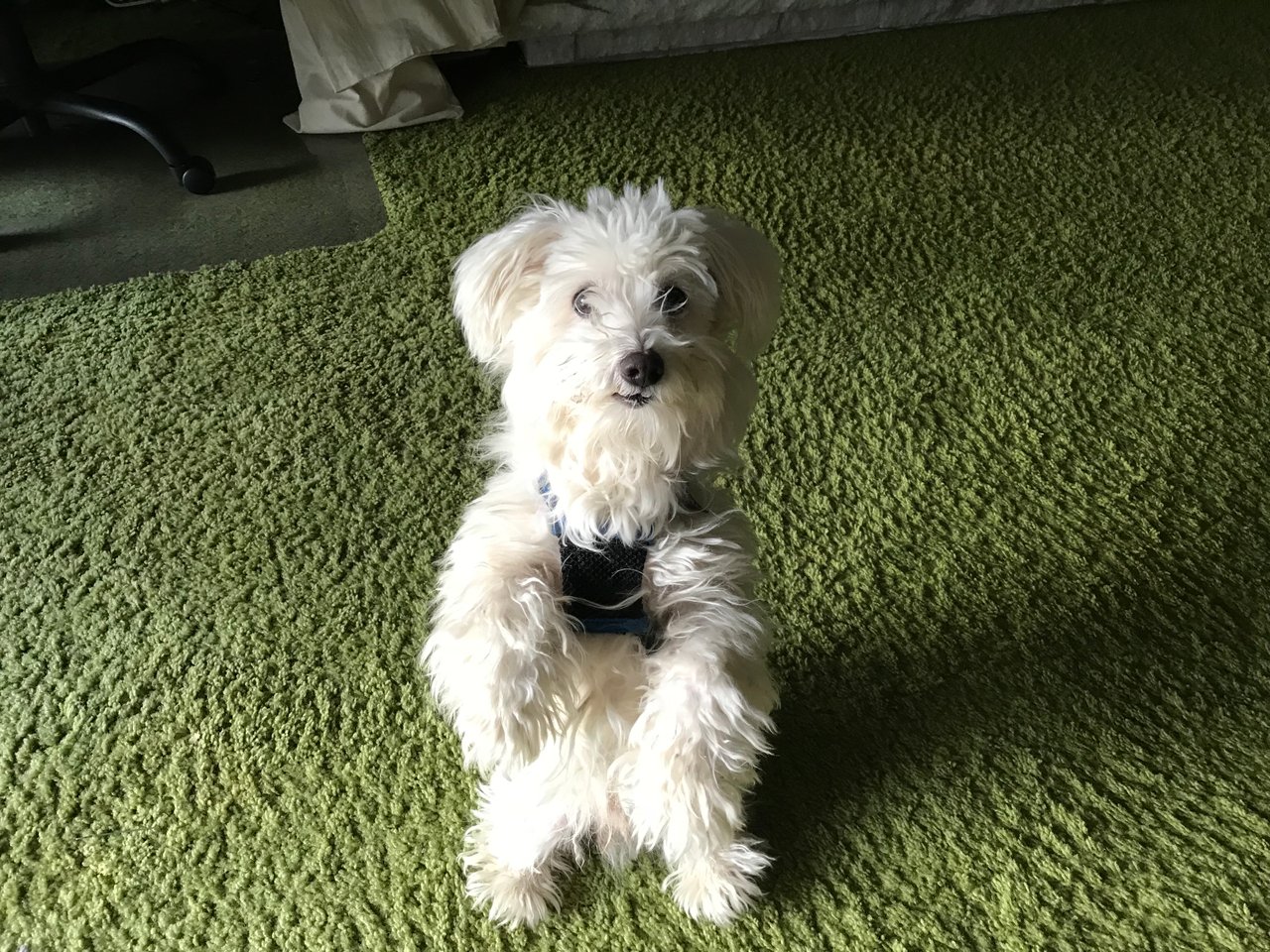 Hello Steemian Friends!
Today I took a picture of my dog and drew around his face, with my iPad Procreate App, making him resemble Obi-Wan Kenobi, a character off the original Star Wars movies. The caption on top reads "Toby - Juan," and the caption on the bottom reads "'This Jedi Knight is never lonely... the force is always with him."
Toby is the family dog. Toby is a purebred Coton de Tulear, and a male. Their breed originated in Madagascar, they are small dogs, and most of them are pure white like Toby is. This breed of dog is considered to be hypoallergenic, because they have essentially no dander, or hair loss, and their most noted for their incredibly soft coat of fur that feels and looks like fluffy cotton, if brushed properly, which he isn't at the moment in this picture. This picture shows him sitting up, he can sit this way for a very long time, he can do many tricks, he is a very intelligent breed of dog.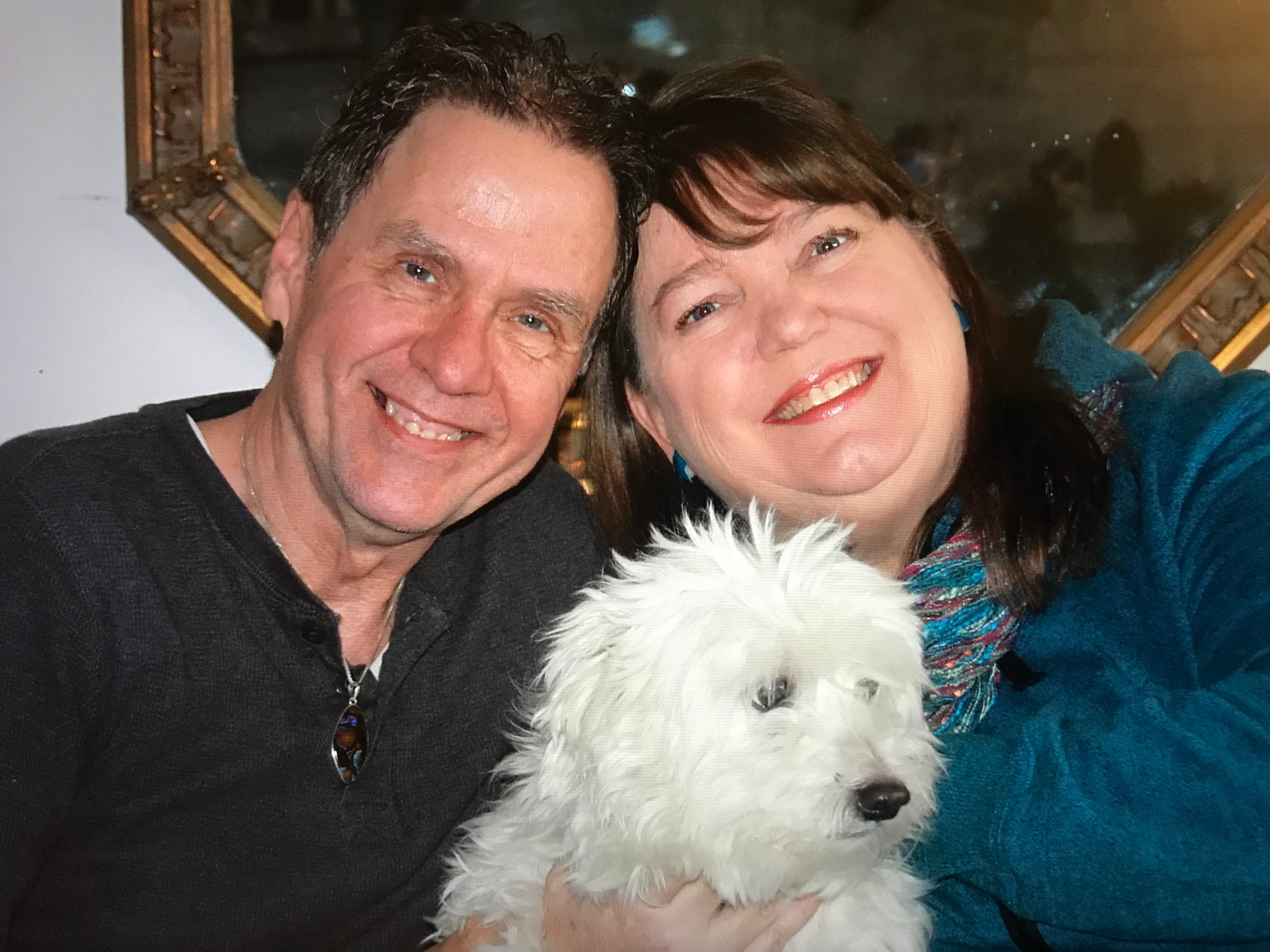 Here are some other great contests you can participate in :
@steempampanga - DOODLETRENDS (especially geared toward beginning artwork, and members new to the Steemit community)
@organduo - PINKY AND SPIKY DRAWING CONTEST
@deemarshall - ARTSTORM, BUTTERFLY COLOURING CONTEST, COLORSTORM
@corpsvalues - CARTOON-OFF
@nymia.aryn - MERMAID MONDAY
@magiccleatus - ZEN COLOURING CONTEST