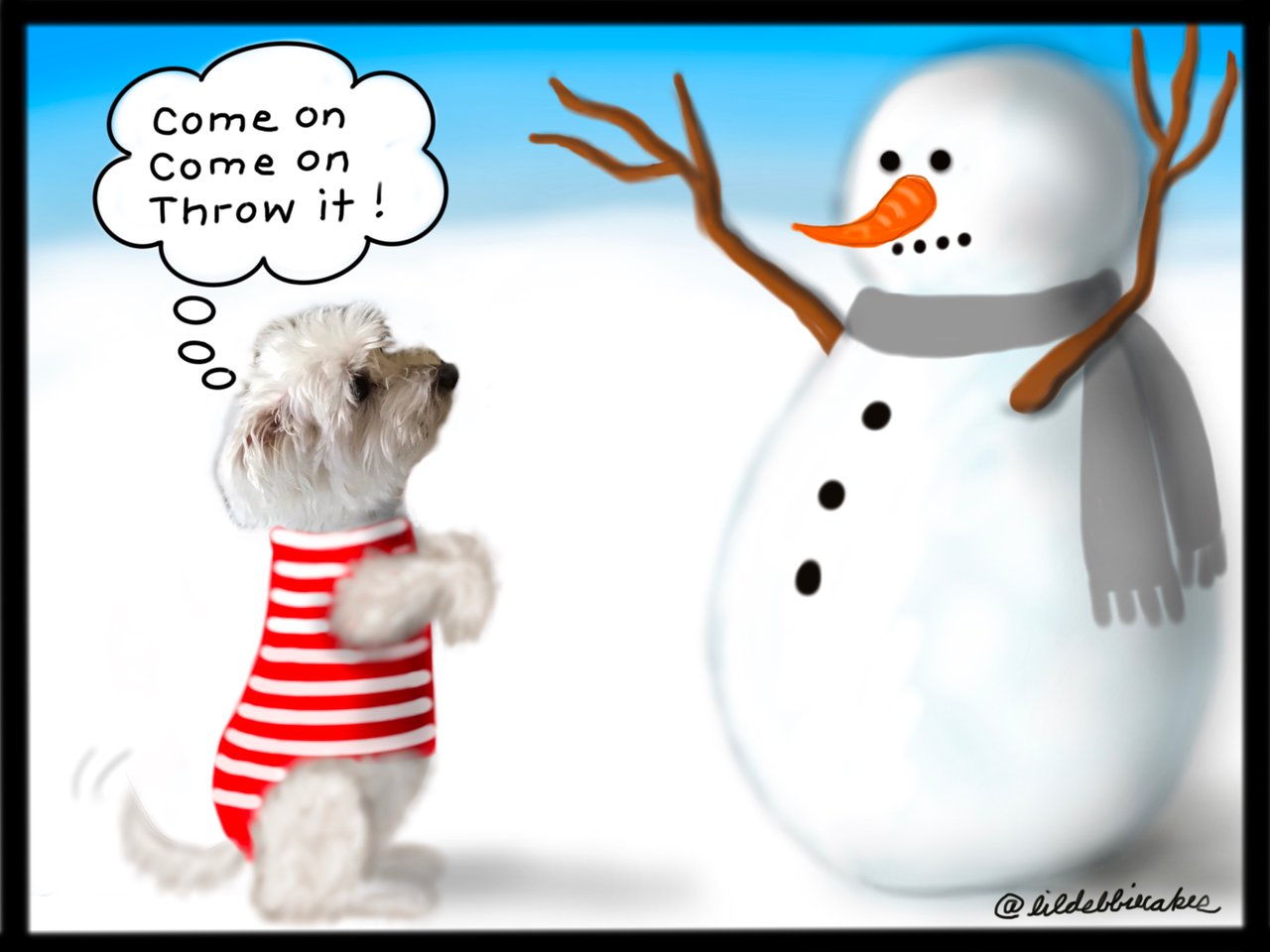 Hello Friends!
Here's my comic for the tenth day of my 30 Days Drawing Challenge. I decided to take another picture of my amazing dog Toby, with my iPad procreate App, I digitally airbrushed white paint around his photo image, taking away all of the background, then I proceeded to draw around his face, and create him as a character of my choice. Today sir Toby, is just portrayed being himself, looking very cute in his red and white doggie sweater that I drew on him to wear. As you can see, Toby has made a new snow friend, and with tail a wagging, he eagerly waits for his snow friend to toss at least one of the two sticks he is holding up in the air. It looks like Toby's patience is wearing rather thin, after all he has been sitting there waiting all day.
Here is the actual picture of Toby that I used to create this comic. I drew it all with my iPad Procreate App, for today, I have only used my airbrush tool. Thank you for stopping by friends, and for your continued support, blessings ❣️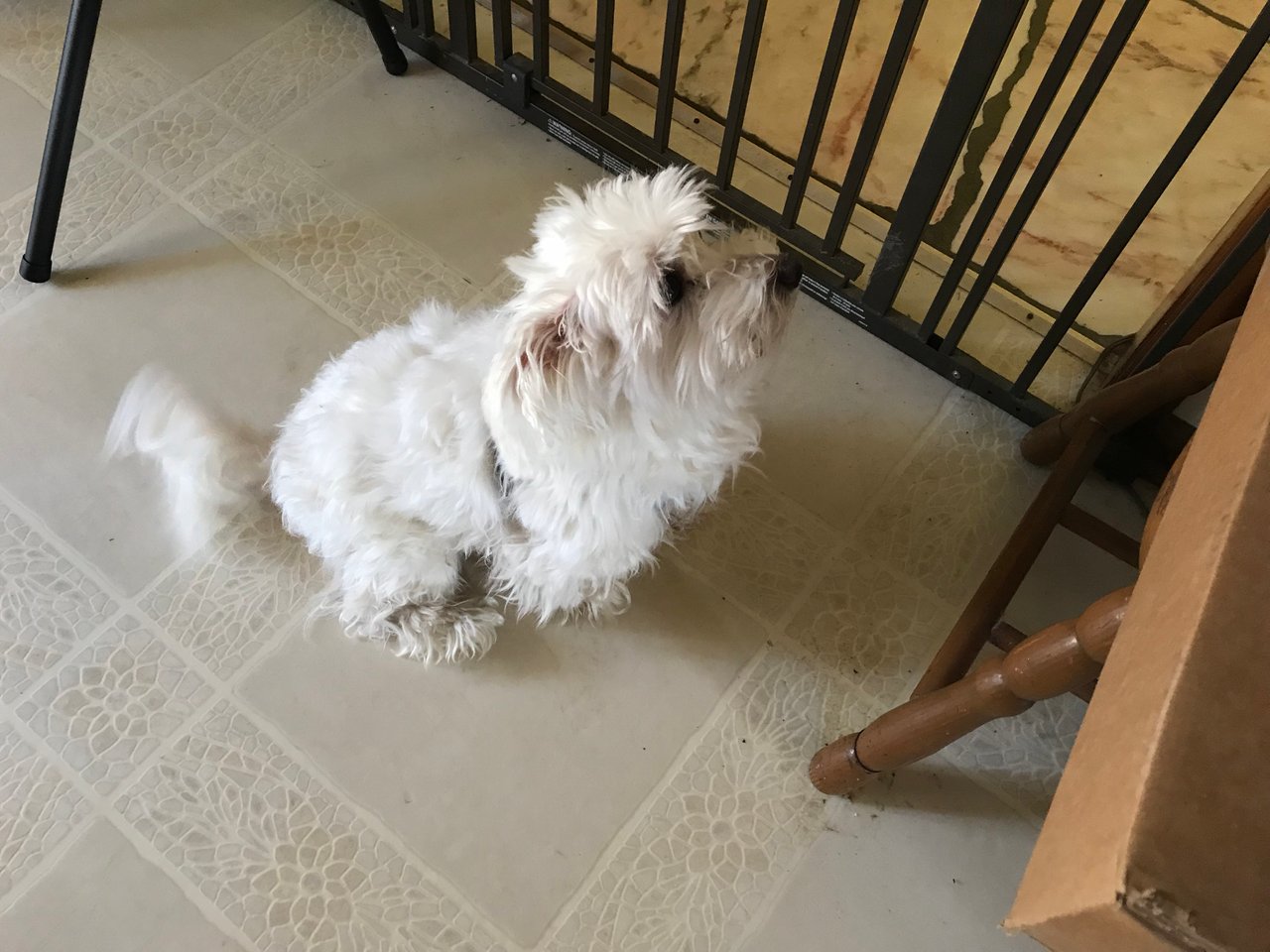 HERE ARE SOME PREVIOUS COMICS I HAVE DONE IN THE PAST OF TOBY, THEY ARE ONLY ONE PANEL COMICS.