Napoleon Bonaparte painting with colorpencils
hello everyone , steemers and art lovers , how are you ? i hope that you having a great time !


i am ready to share what i paint , napoleon bonaparte ! that i did it with colored pencils ,
i like this picture so decided to paint it ,
i was busy with my life ,,, for a month and now i am back to work in my blog , i do love steemit , and what's going in it .


i invite you to see my painting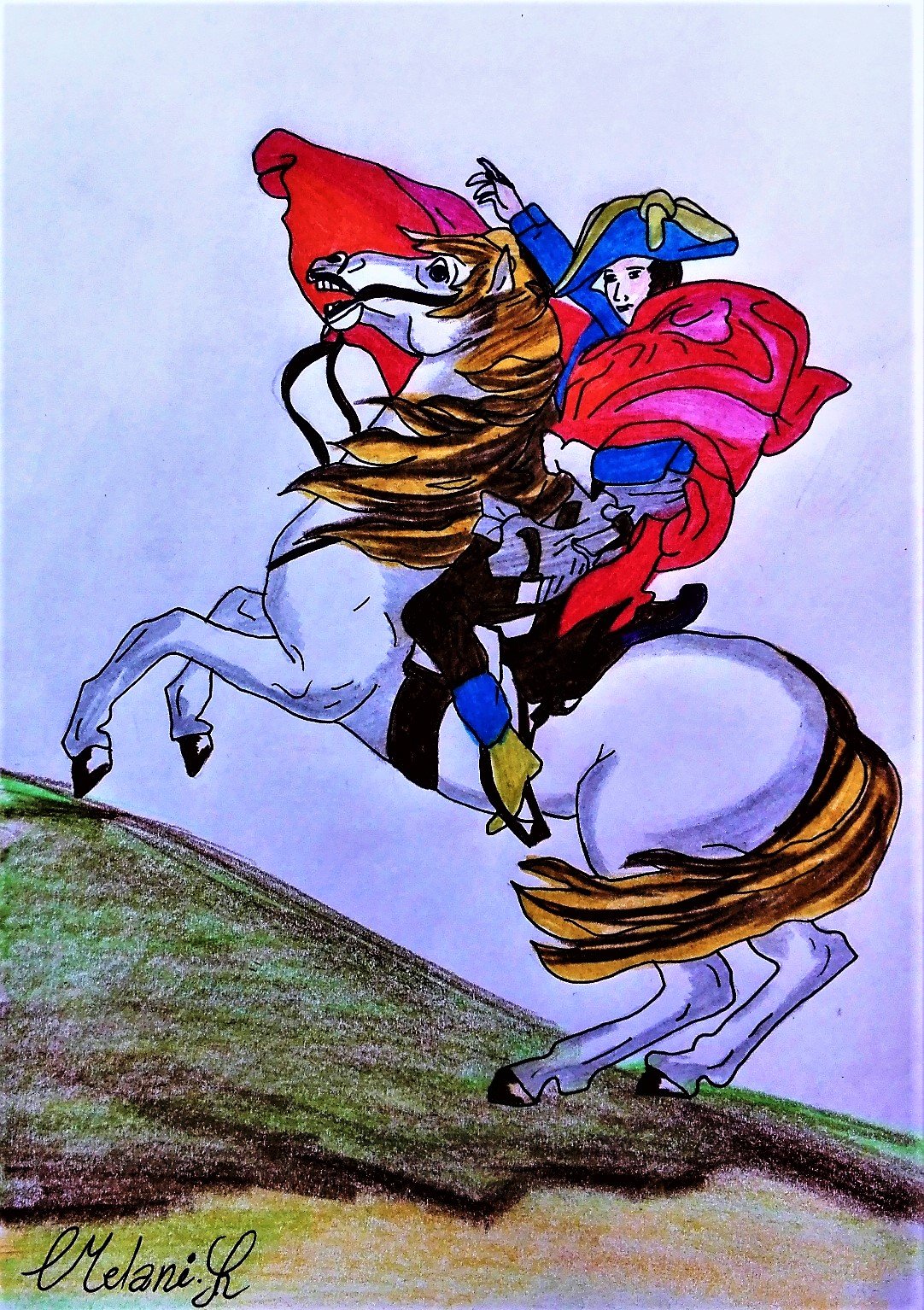 and now let me show you how i paint it


as you see i draw it with pencil and then with pen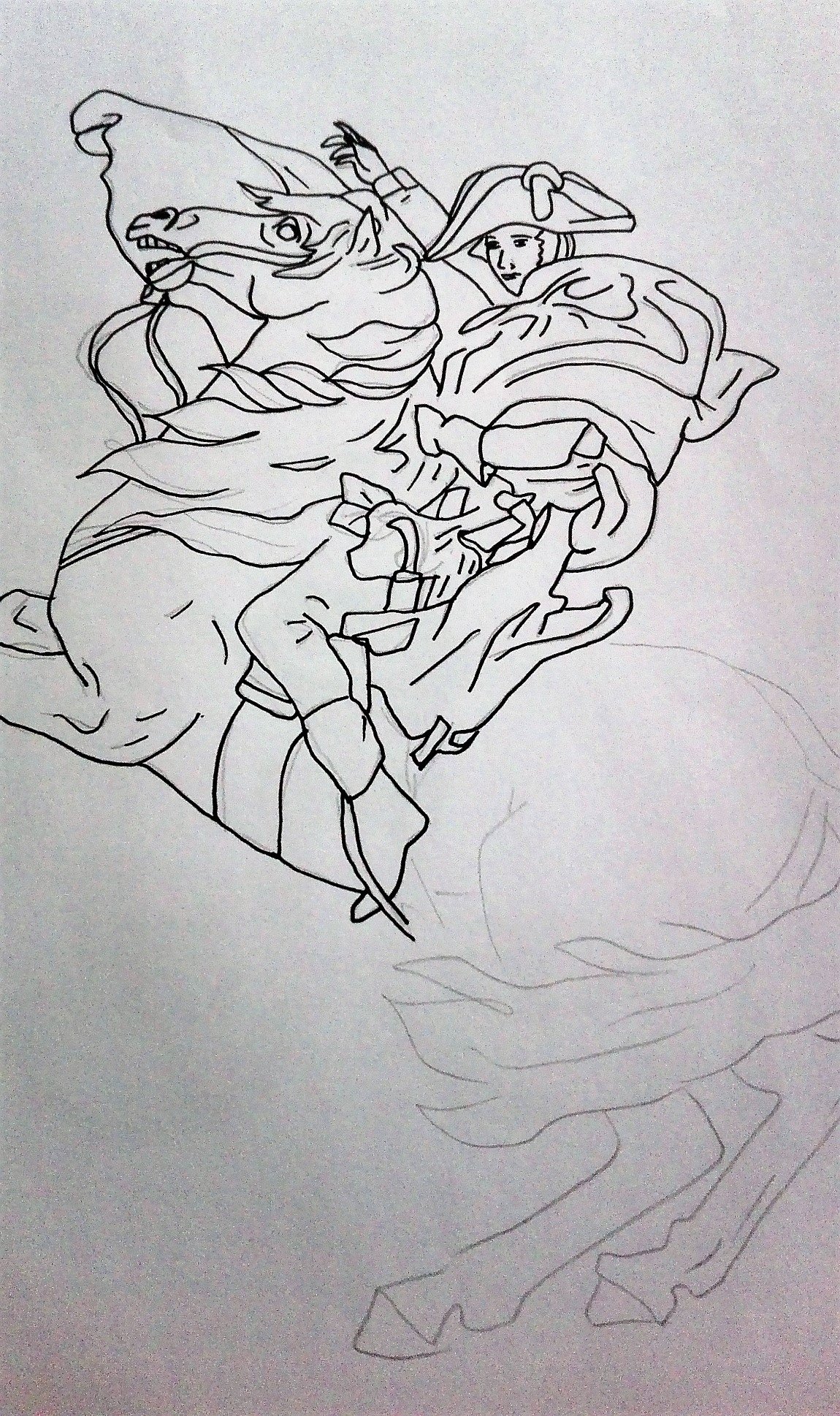 to get ready for painting
this way it ger ready for coloring and colors are more clear , ok now it is done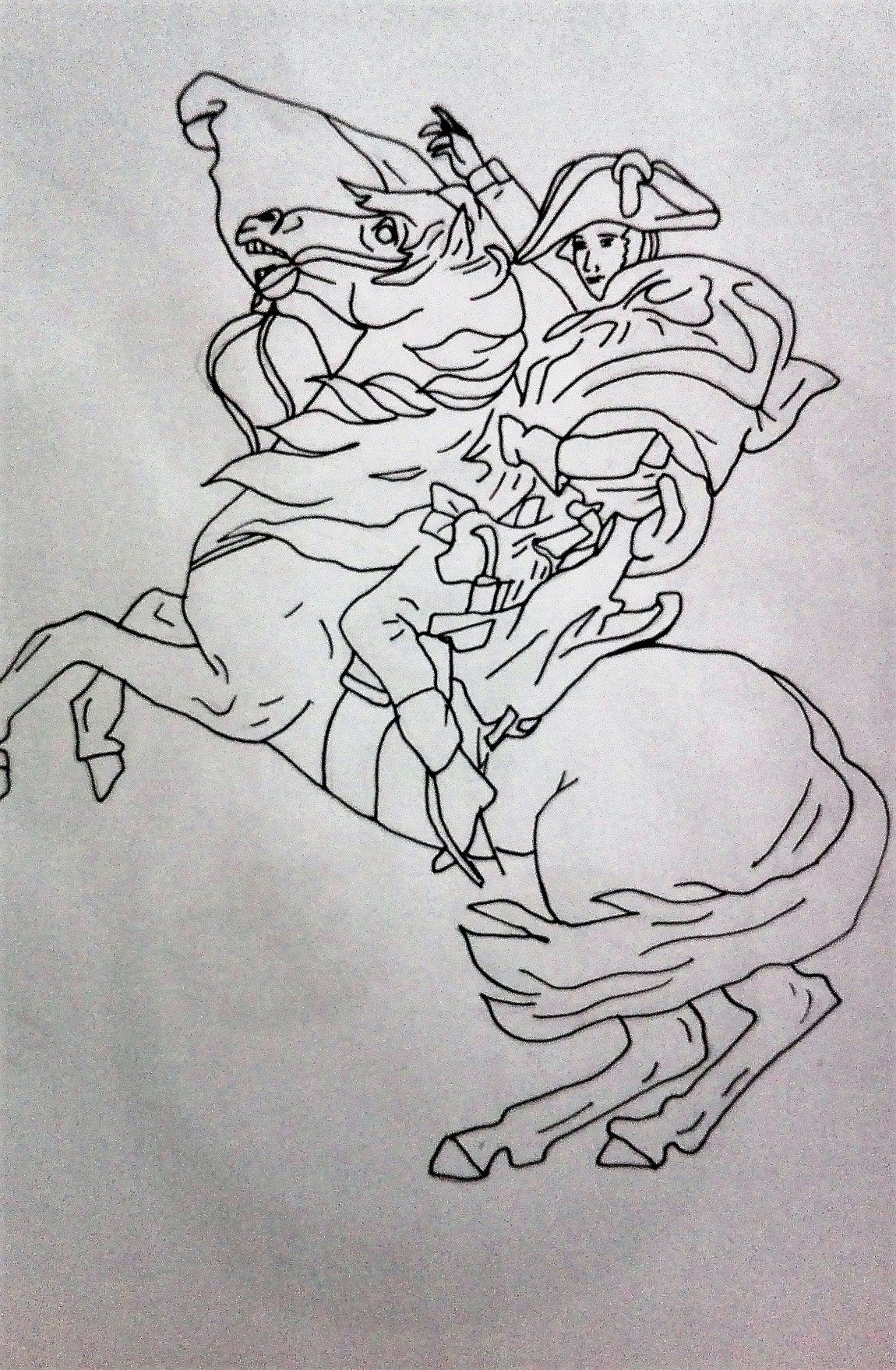 Let's Start with RED !
i like to color my paintings with color pencils because they are nice, and i can control them better than other mediums, i can change the color very easy and it is not like oil painting , no need to wash anything after the painting, it is too clean and easy to use, i can take my colorpencils everywhere with me, and i just need my notebook or a paper . so they are very nice for me to use .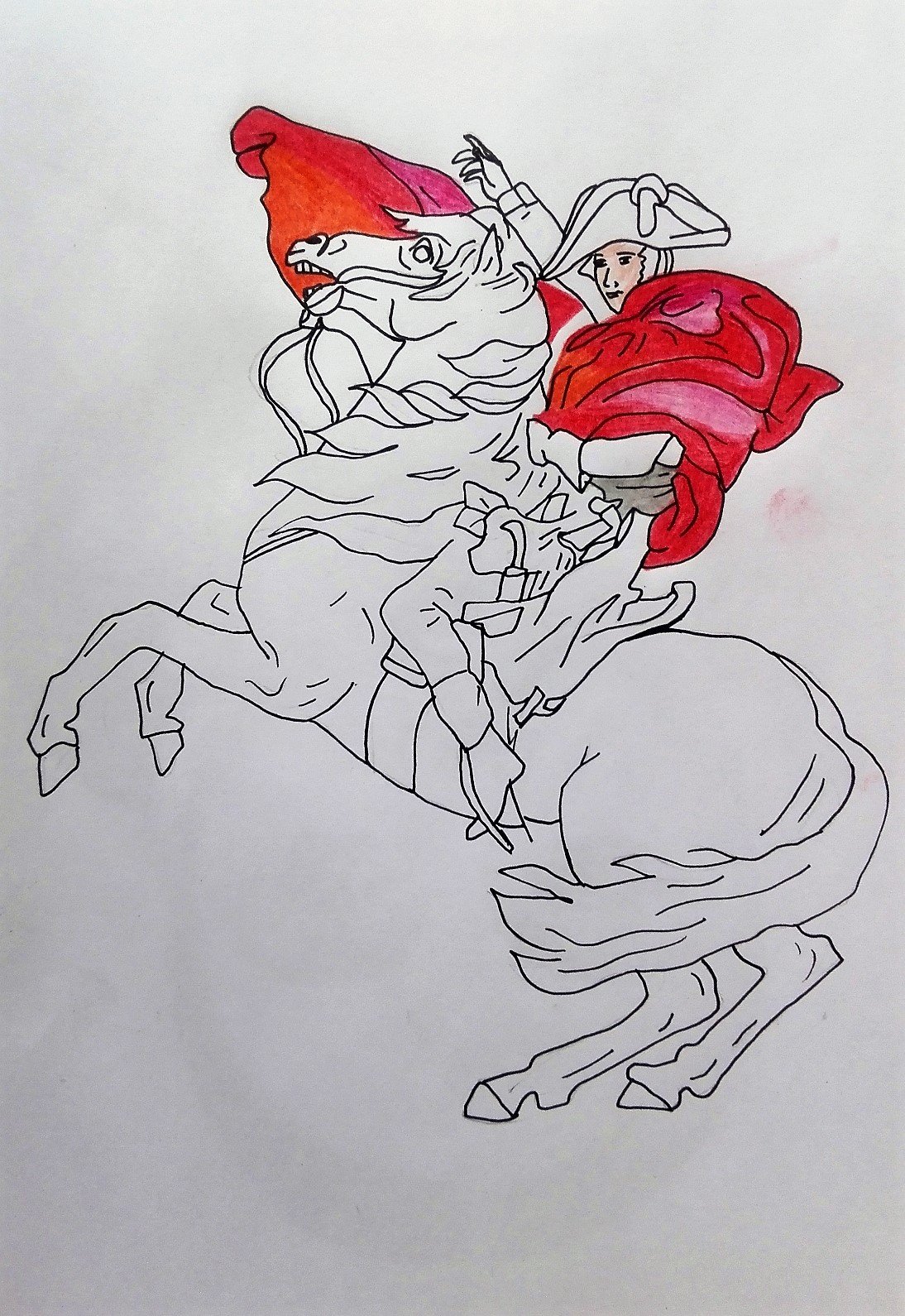 and now let me show you behind the scene :D , PInk !:)
i continued to coloring MR Napoleon and the horse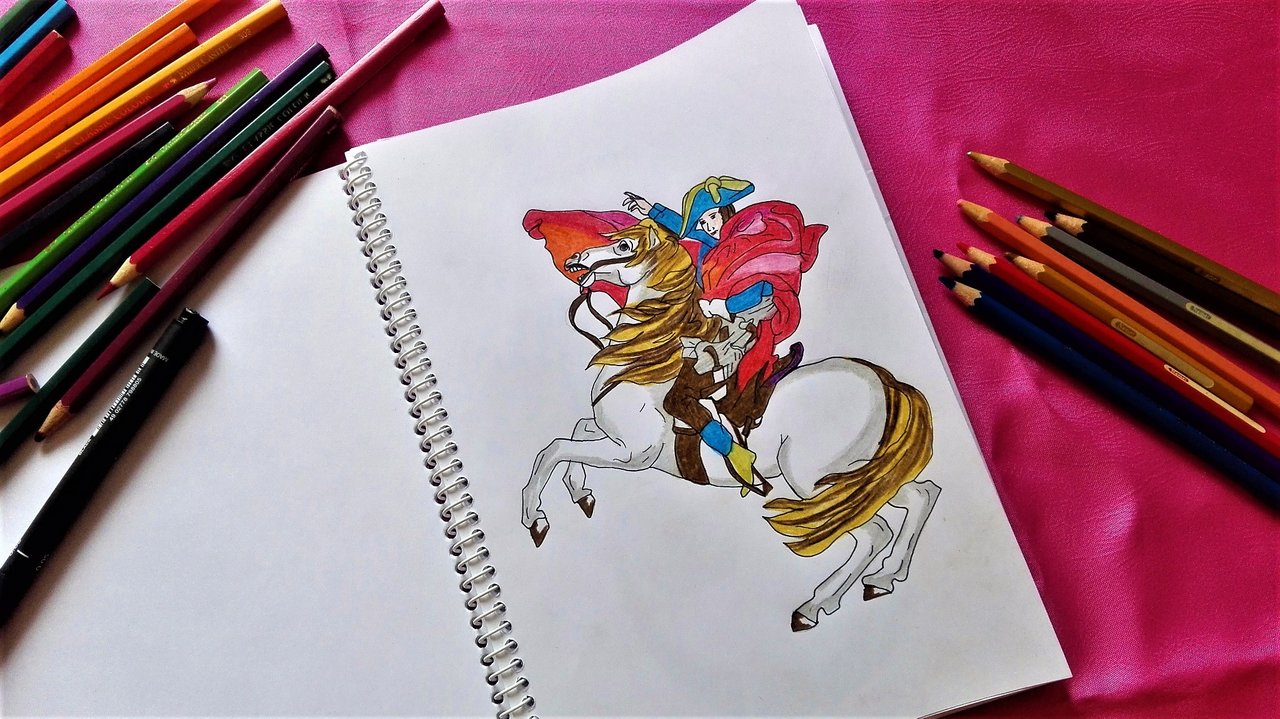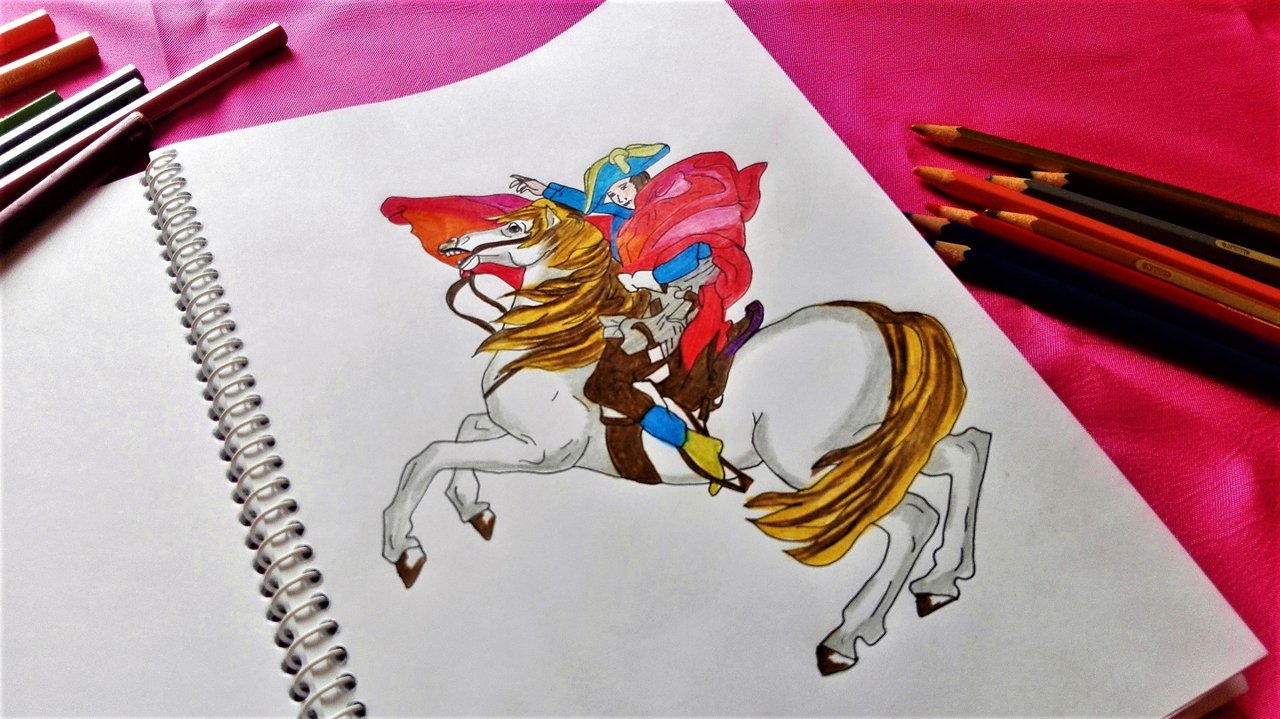 and it is going to finish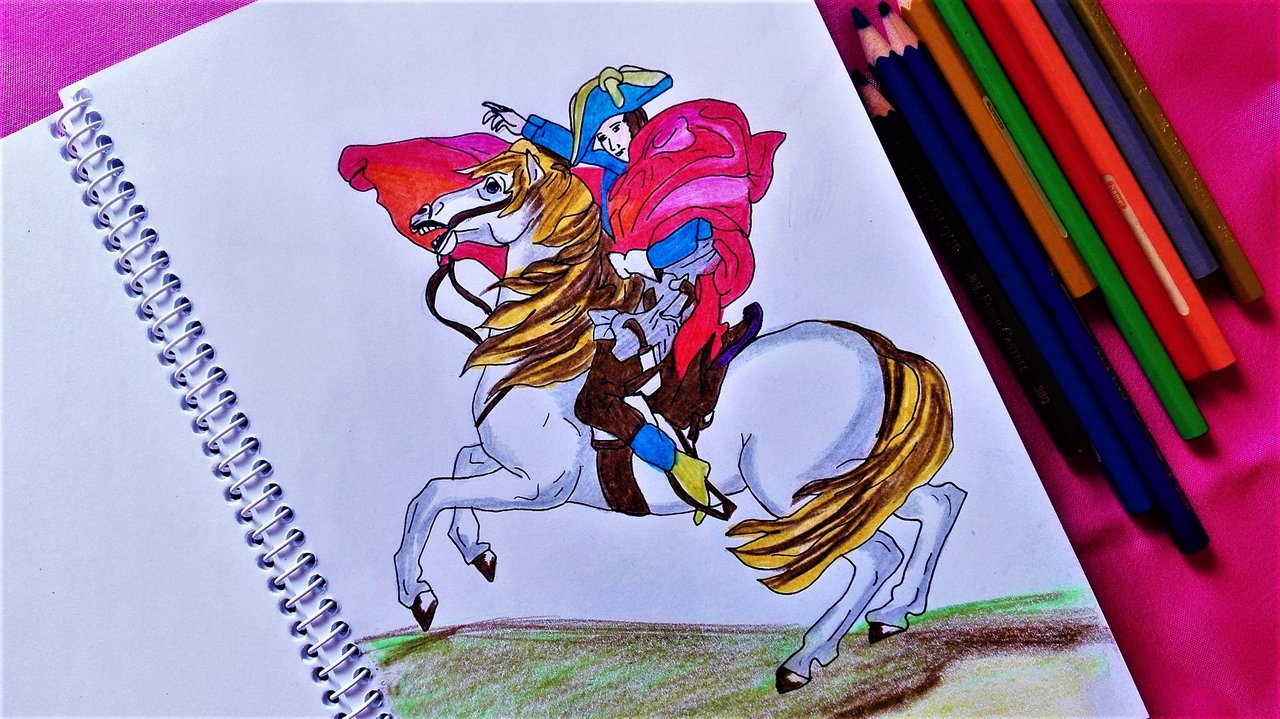 and now i show you how i framed it
actually i used an app to frame it in digital, but also it looks real, i wanted to see how it would look with this frame,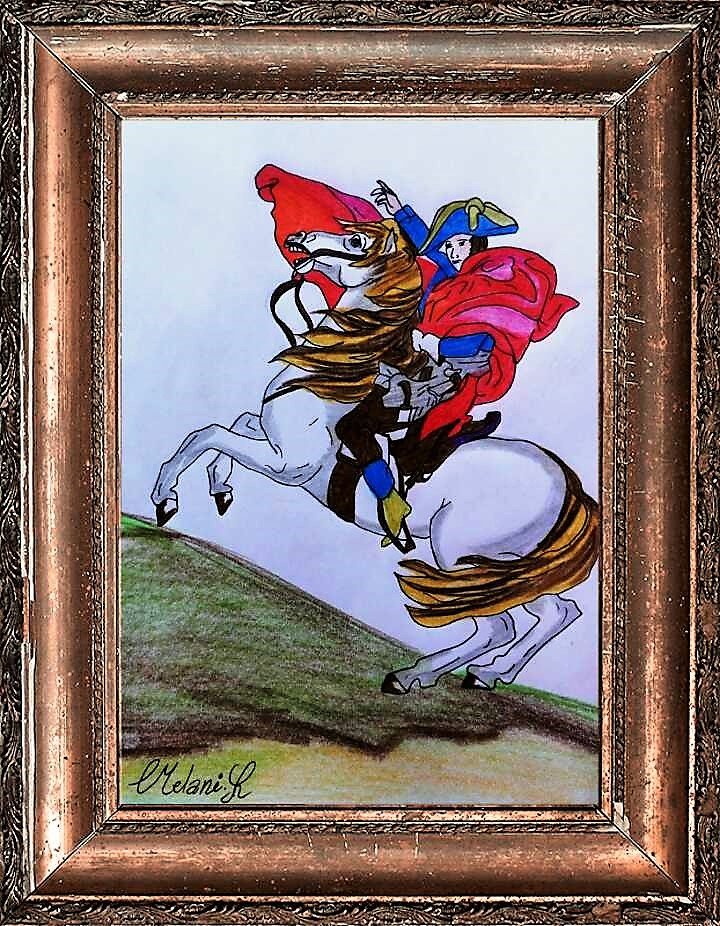 i hope you liked my painting , and i wish you a beautiful day ! PEACE ! :)
Copyright @melanirichof- All Rights Reserved


i'm Melani :) i paint for my colorful life
thank you for your support steemers