This is a custom Foo Dog Half Sleeve Tattoo that I did.
For those who are unfamiliar with "Foo Dogs" here is a short definition from Wikipedia:
"Chinese guardian lions or Imperial guardian lions, often miscalled "Foo Dogs" in the West, are a common representation of the lion in imperial China. Chinese guardian lions are sometimes referred to in English as shishi, from the Chinese shí shī (Chinese: 石獅; pinyin: shíshī; literally: "stone lion"), which refers specifically to lion sculptures in stone."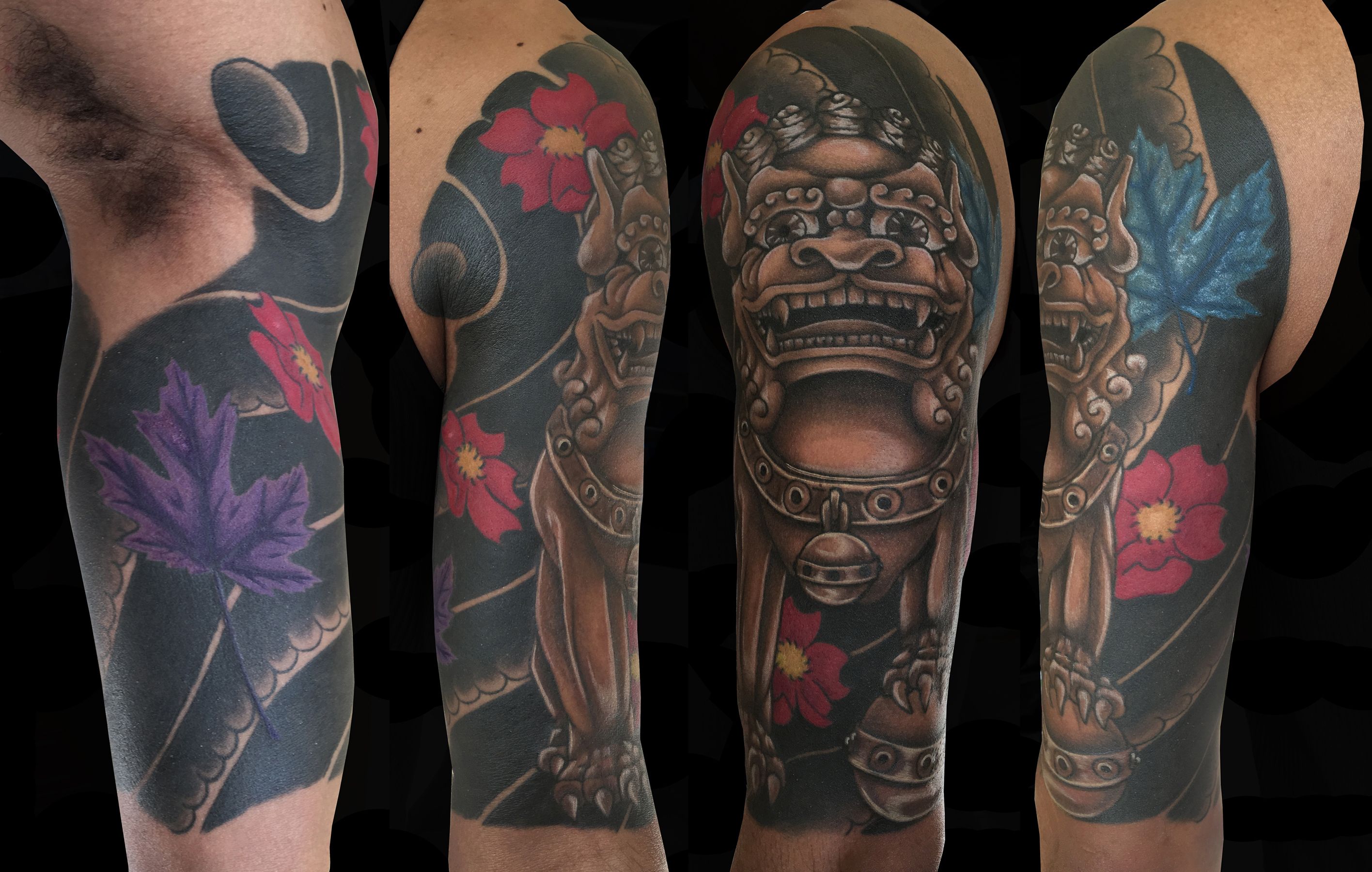 Here are the individual angles for a closer look at the details