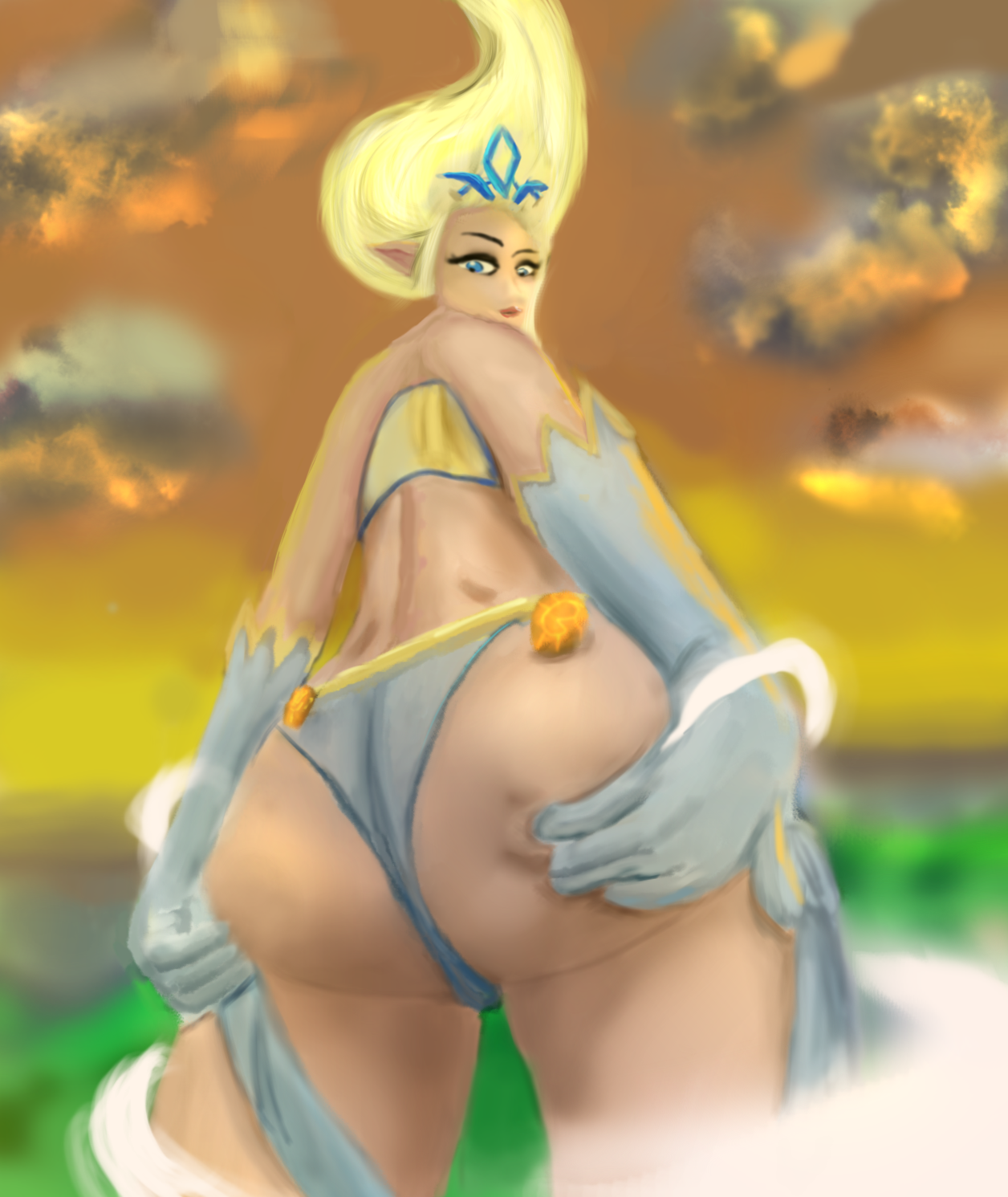 [PL]
Jest graczem ligi już od 7 lat i ostatnie 2 sezony spędziłem grając postacią Janny, fanart jej chciałem narysować już od dłuższego czasu, i ostatnio przeglądając grafiki które mam zapisane na komputerze zauważyłem pupcie pokrywającą prawie połowę miniaturki, pewna część mnie poczuła się zainteresowana, reszta zainspirowana i po prostu zacząłem rysować. Możliwe że w niedalekiej przyszłości znowu narysuje Janne w mniej erotycznej pozie, może jakaś akcja czy coś.
Zmierz się z wiatrem? Żarty żartami, modelką/cosplaerką na której pupcie patrzałem podczas rysunku jest Hidori Rose, można ją znaleźć na instagramie i Deviantarcie.
Przy samym rysunku miałem mały problem z obszarem szyi i ramion, ta część była przykryta włosami na zdjęciu i jednak mam jeszcze problemy z anatomią, zwłaszcza przy tak ekstremalnym kącie. Ostatecznie nie wygląda to źle.
[Eng]
I m playing league of legends since 2012 and for last 2 seasons i'm Janna main, i wanted to draw fanart of her for quite a while but never bring myself to do, and well while browsing references that i saved i noticed booty covering like 50% of miniature, and inspiration just kicked in and i started to draw it. Maybe at later date i do something less erotic, and more like, idk action?
Face the wind? Jokes aside, here is my little nsfw janna fanart. I referenced photo of Instagram cosplayer named Hidori Rose. So if anyone want to check source booty her Instagram is definitely place to go.
I struggled a bit with area around her neck and shoulders, since reference image had those parts covered with hair and welp, this is pretty extreme angle, but in the end i doesn't look half bad.
Process: